(Last Updated On: 18th March 2020)
Did you know Edinburgh has a river running through it? Surprisingly, a lot of people don't. And since it has the rather strange name The Water of Leith, you'd be excused for confusing it with a local utility company if you did happen to hear of it anyway.
It wasn't until a neighbour of mine introduced me to it after I'd been living in Edinburgh for quite a few months that I became a fan. It's the perfect place for a bike ride; accessible from many places in the city, ridiculously pretty and most exciting for me, there's barely any uphills.
Edinburgh is a very cycle friendly city and visitors should be encouraged to hire a bike and explore sides of it I'm sure many miss out on. The Water of Leith is one of the prettiest and most historically interesting of the city's many nature-tastic paths. It starts in the nearby Pentland Hills, but joining the walkway from Roseburn or Haymarket is a good starting point if you want a longer ride. By far the most popular section of the whole path is Dean Village to Stockbridge, but anyone with reasonable fitness should be able to ride all the way to Leith itself, where the river ends as it meets the North Sea.
A lot of the path looks like this…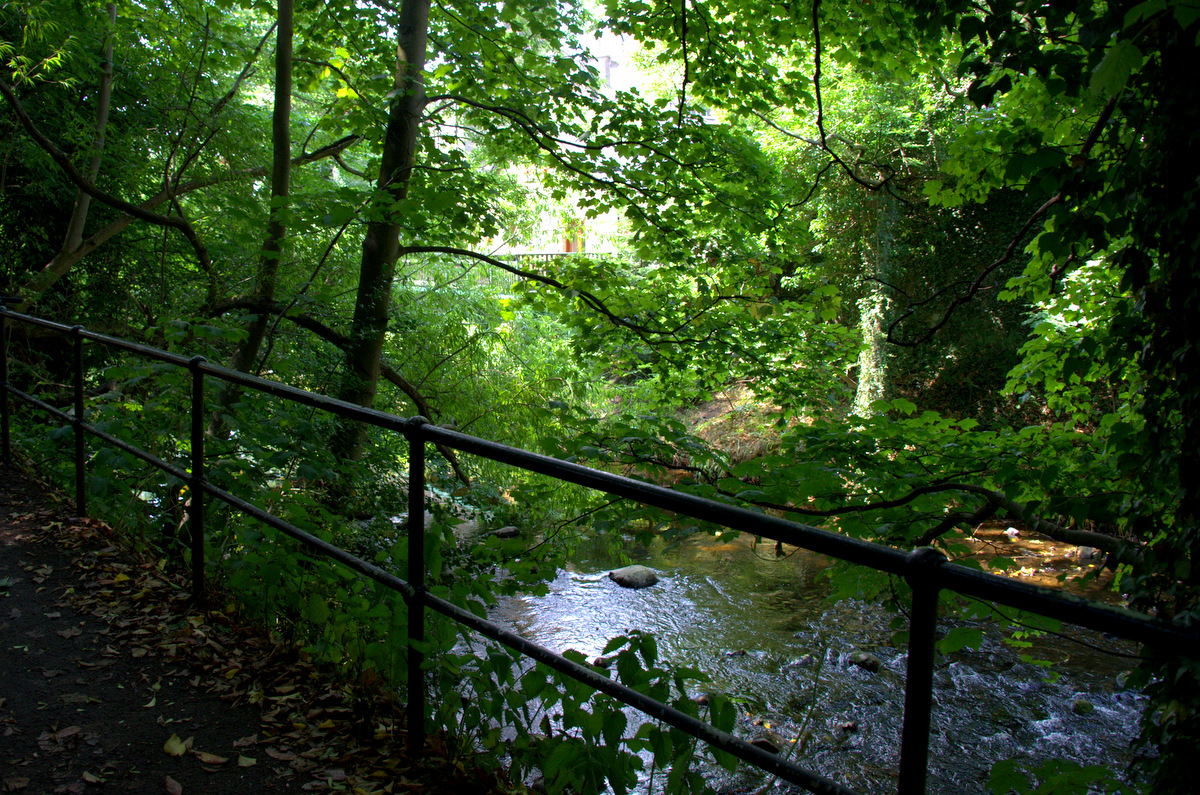 Well, obviously that's not the path, that's the river next to the path. There's also this…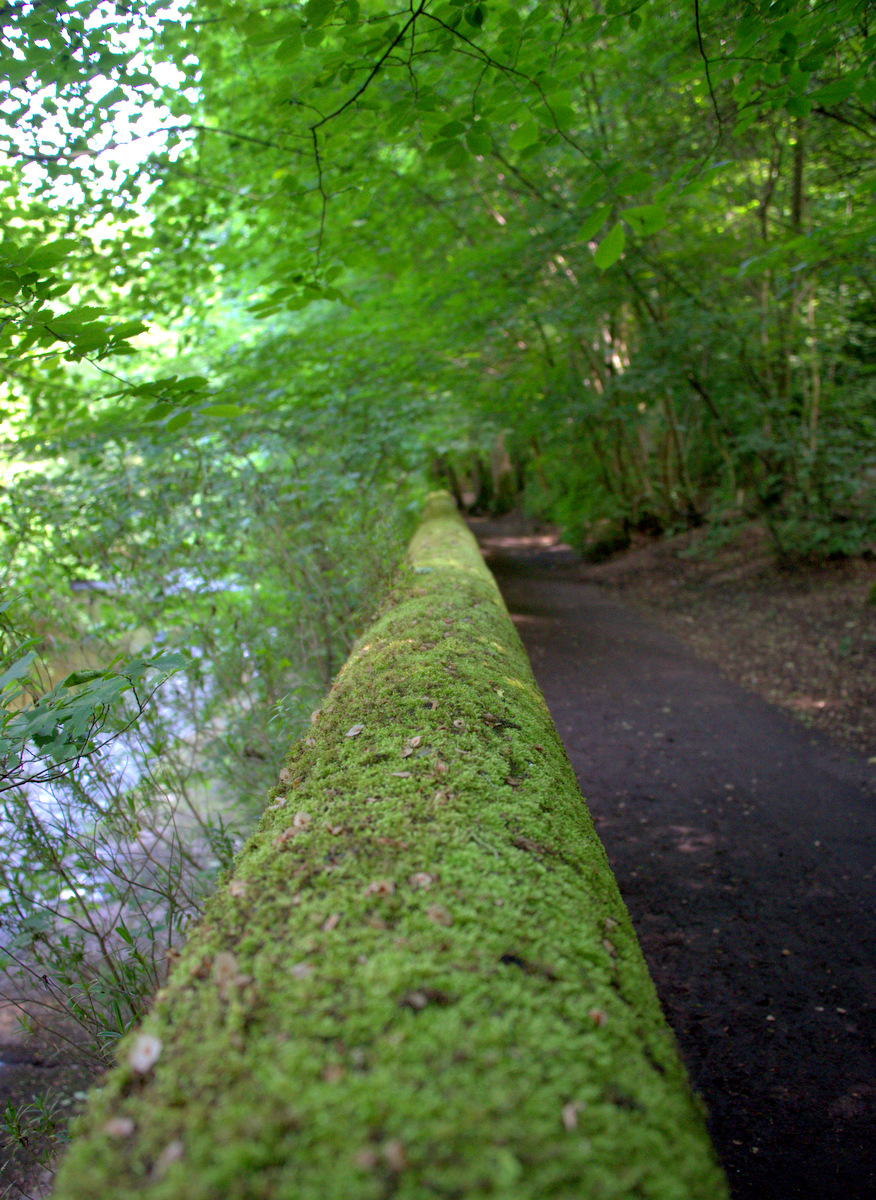 You can stop off at the Scottish National Gallery of Modern Art (Modern One) through this cool back entrance over a wooden bridge…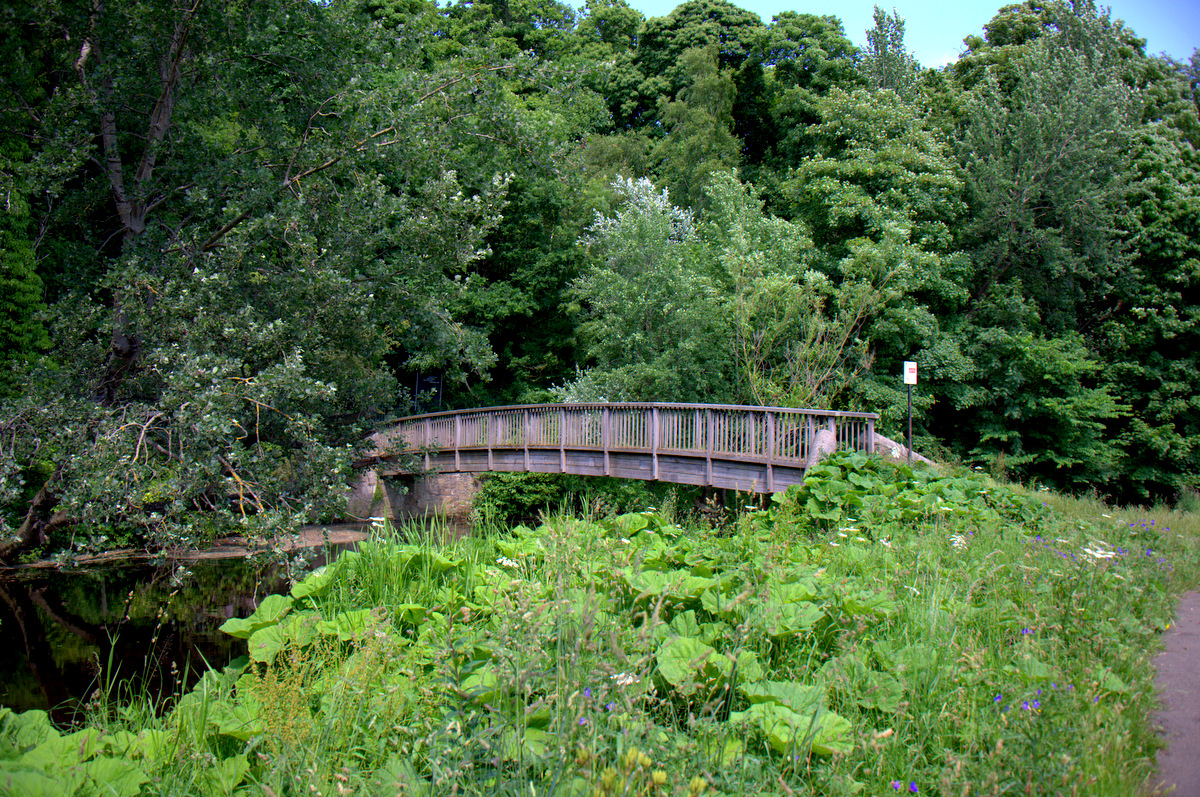 You'll go under stunning bridges left over from ye olden railway days…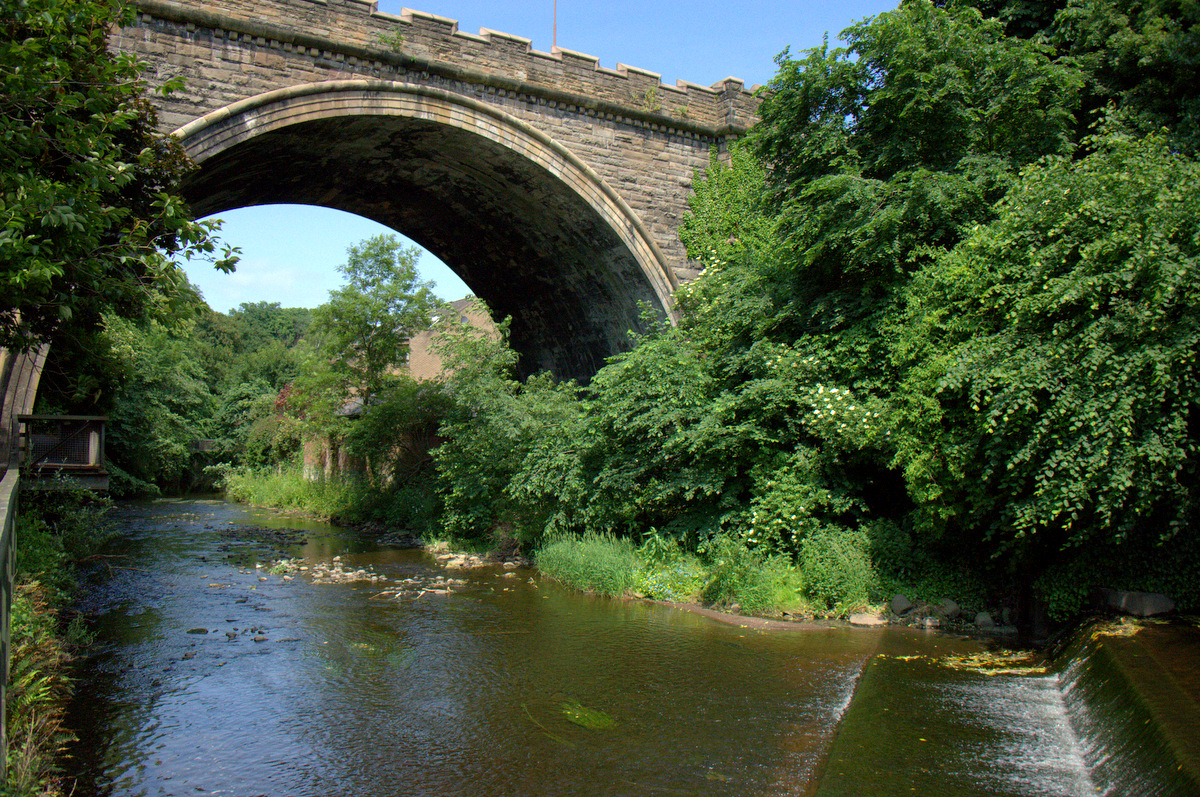 There's this bit you can pretend is a waterfall…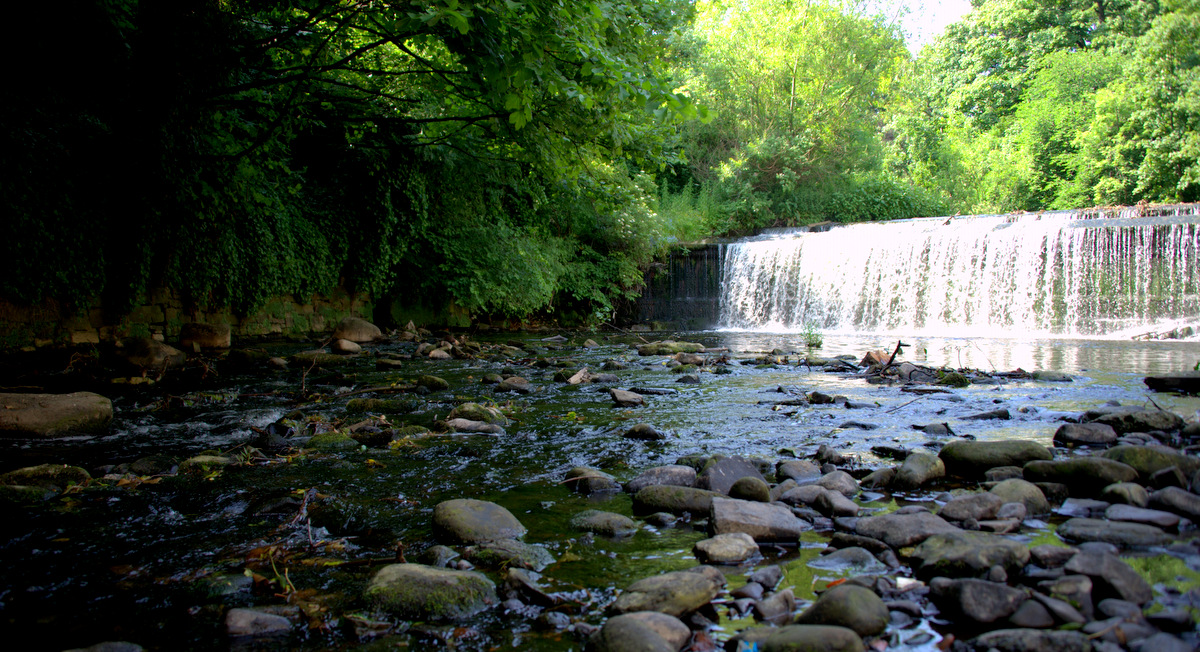 And at one point you go past this ugly place… Dean Village. Yes, that's a joke. Dean Village is of course one of the prettiest spots in town.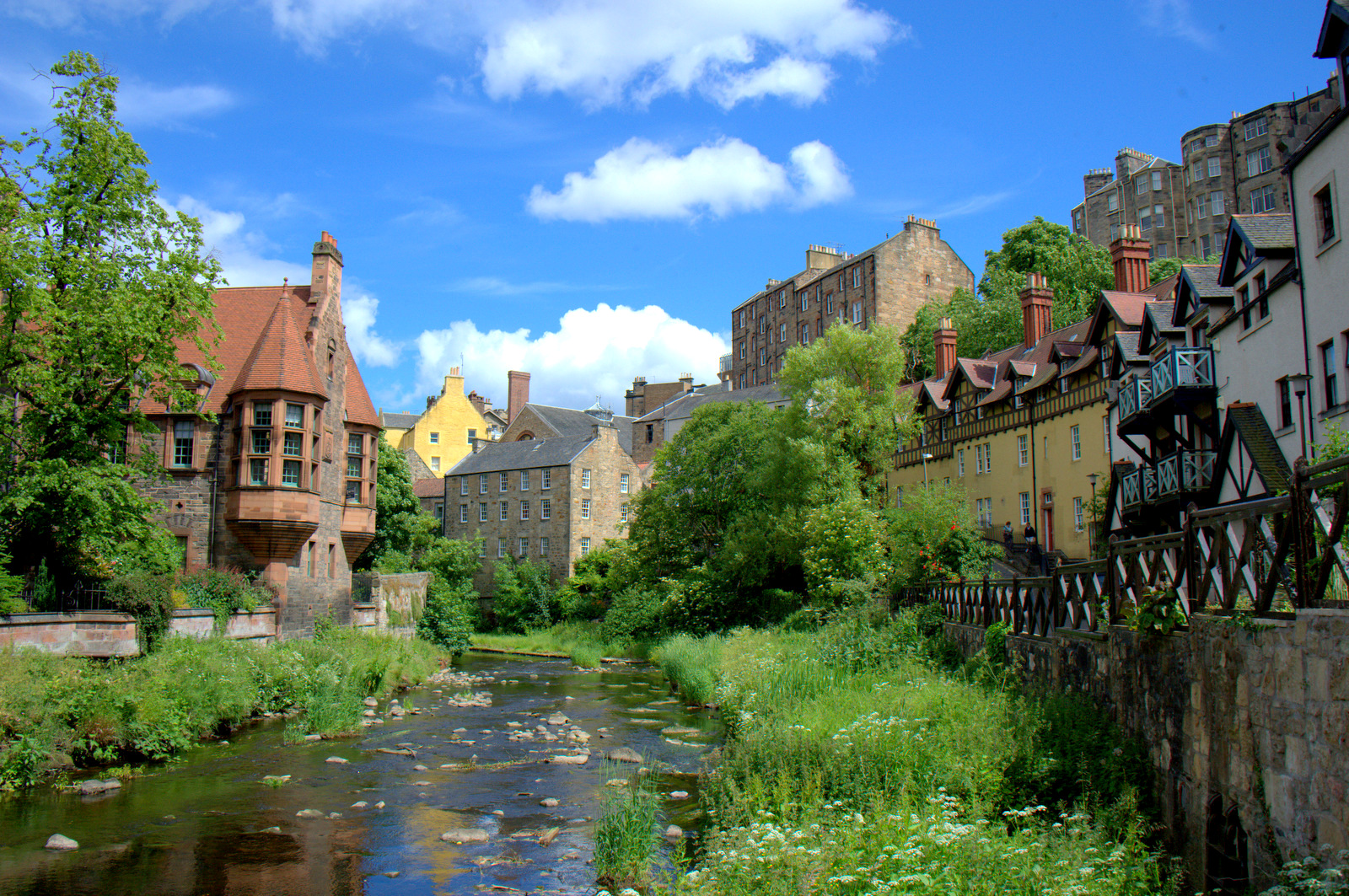 The Water of Leith Walkway is a mixture of dirt track, paved path, and cobblestones. At certain points the track ends and you need to cross the river along small bridges, and at others there are posted diversions due to conservation works. Whilst the path isn't terribly busy (except the section from Dean Village to Stockbridge, which can be like peak hour traffic on weekends), you'll pass by people out for a stroll, walking their dogs, or simply taking a break and enjoying the surrounds. So if you're cycling you'll need to slow down in certain spots.
The Water of Leith, as in the river, has oodles of historical importance, more of which you can read about here.
But for now, trust me, when you get to Edinburgh, get on yer bike!
Stuff to Know
Grease Monkey Cycles is the closest bike rental shop to the Roseburn entry of the river path. As their location isn't right in the center of town, you might want to take advantage of their free delivery. If you're starting in Leith, the Leith Cycle Company is where you should head.
Download a basic map of the Water of Leith Walkway. For up-to-date information on the path, check out the Water of Leith Conservation Trust website.
The Roseburn starting point of The Water of Leith Walkway is below.