(Last Updated On: 2nd September 2019)
For a relatively small town, Edinburgh does have its fair share of hustle and bustle. Sometimes you just want to escape and have yourself some quiet, calm, nature therapy. Well, you can actually do that without even leaving the city because Edinburgh has the beautiful Dean Village.
Built up along the banks of Edinburgh's own river, The Water of Leith, Dean Village is, surprisingly, a little known world heritage site that's only a short walk north west of the city centre.
In ye olden days (19th century), Dean Village played a pivotal part in Edinburgh's growth and prosperity. Up to eight grain mills were built along the Water of Leith, meaning Dean Village supplied most of the city's flour. Eventually though, the introduction of steam powered machinery at the eastern end of the river in Leith eventually led to the mills being abandoned and the area went into a huge decline. It wasn't until the late 1970's people began to realise that, wait a minute, it's really pretty and quiet and tranquil here, and only a few minutes from town. Hmmm.
Fast forward thirty years and property prices in Dean Village now bring a tear to most people's eyes. If you don't have a million or so, you probably won't be moving in any time soon. But there's nothing stopping us all going for a walk to breathe in the fresh, nature-filtered air and sit down and bask in the tranquillity for a bit.
From 1983 when the Water of Leith Walkway was opened, Dean Village became somewhere we could all stroll past and ooh and ahhh at the serenity and beautiful tudor architecture. The artsy fartsy moved into the workers cottages so the area is full of graphic design, arts and media companies.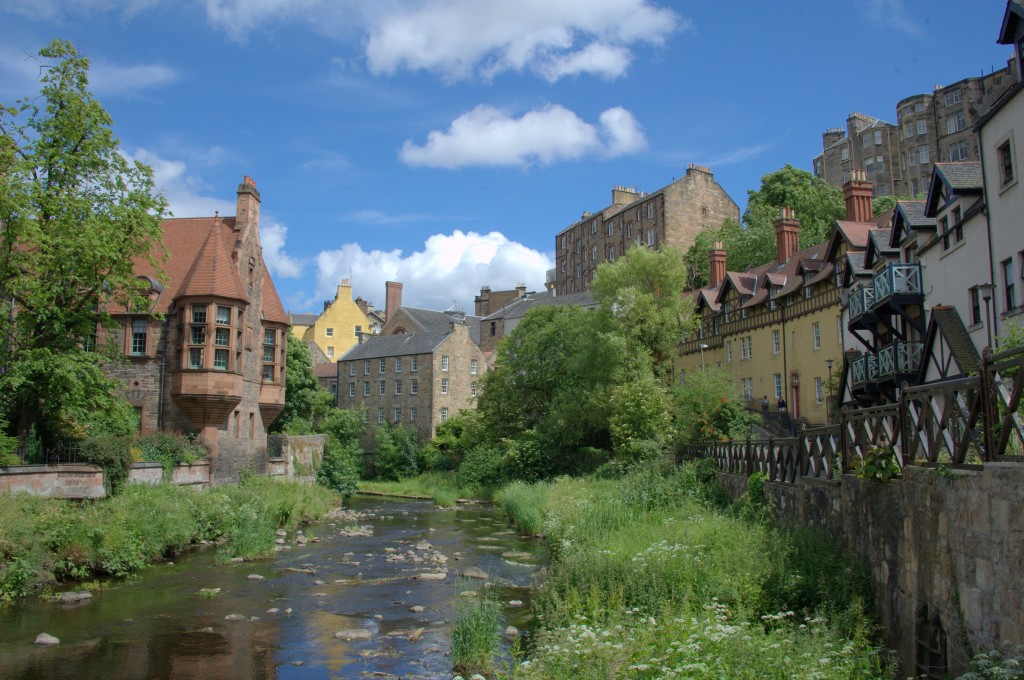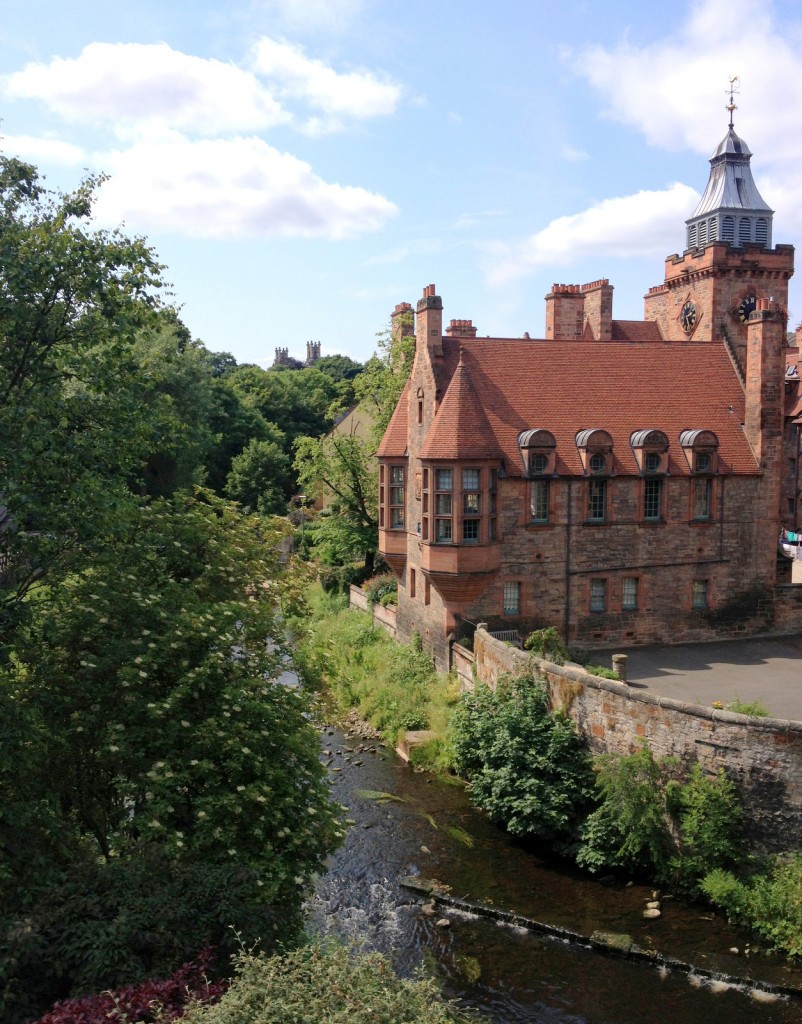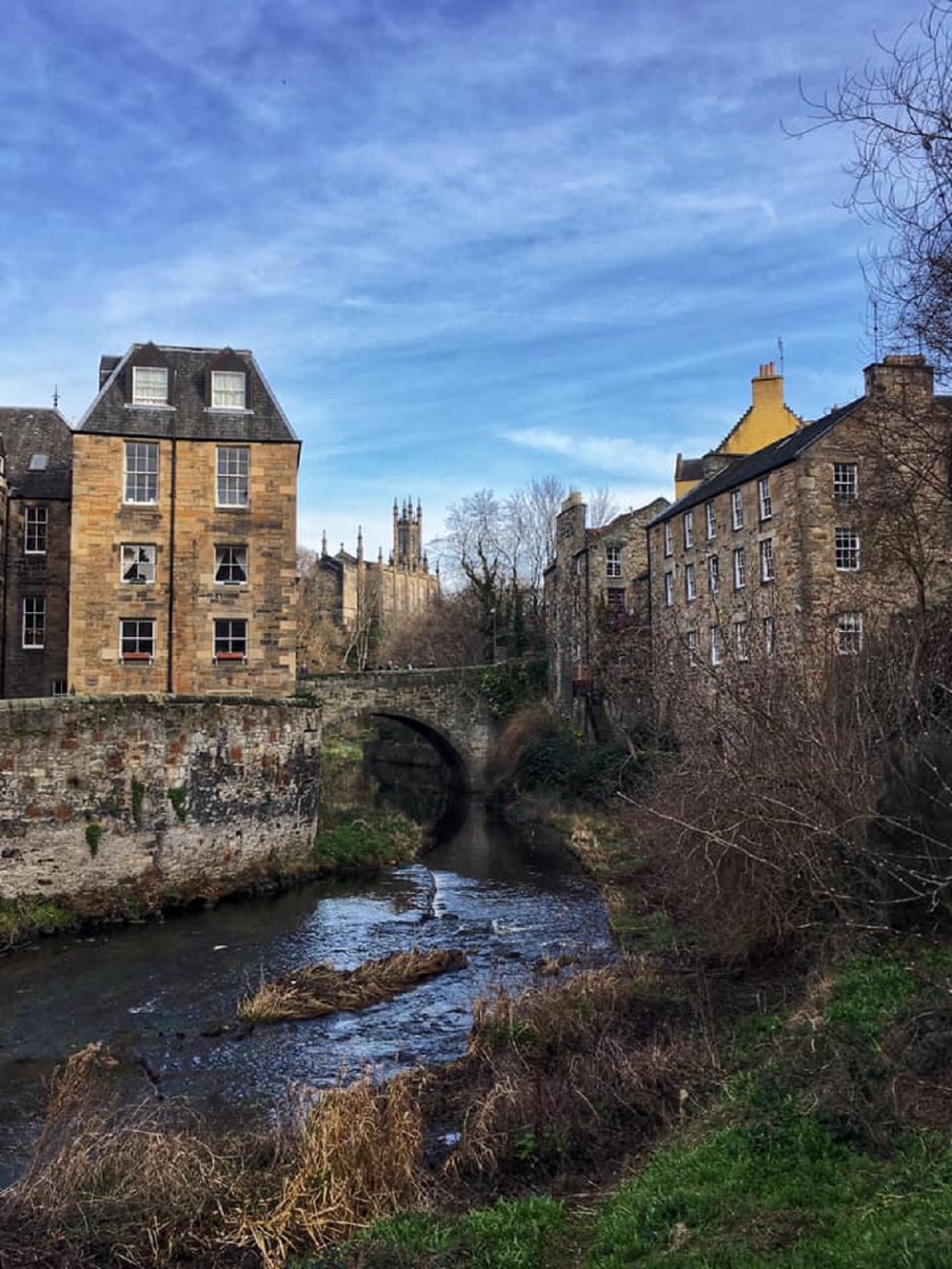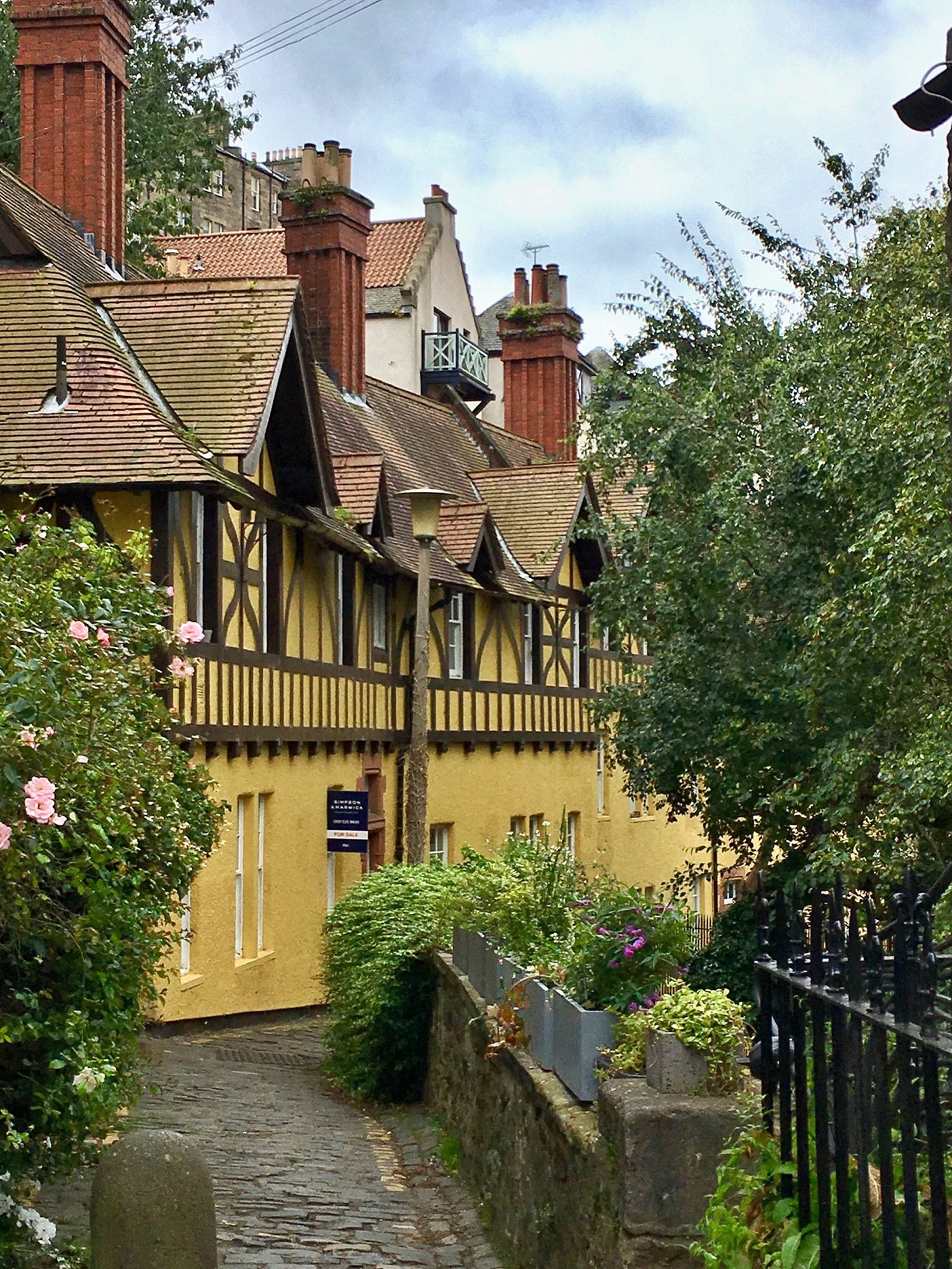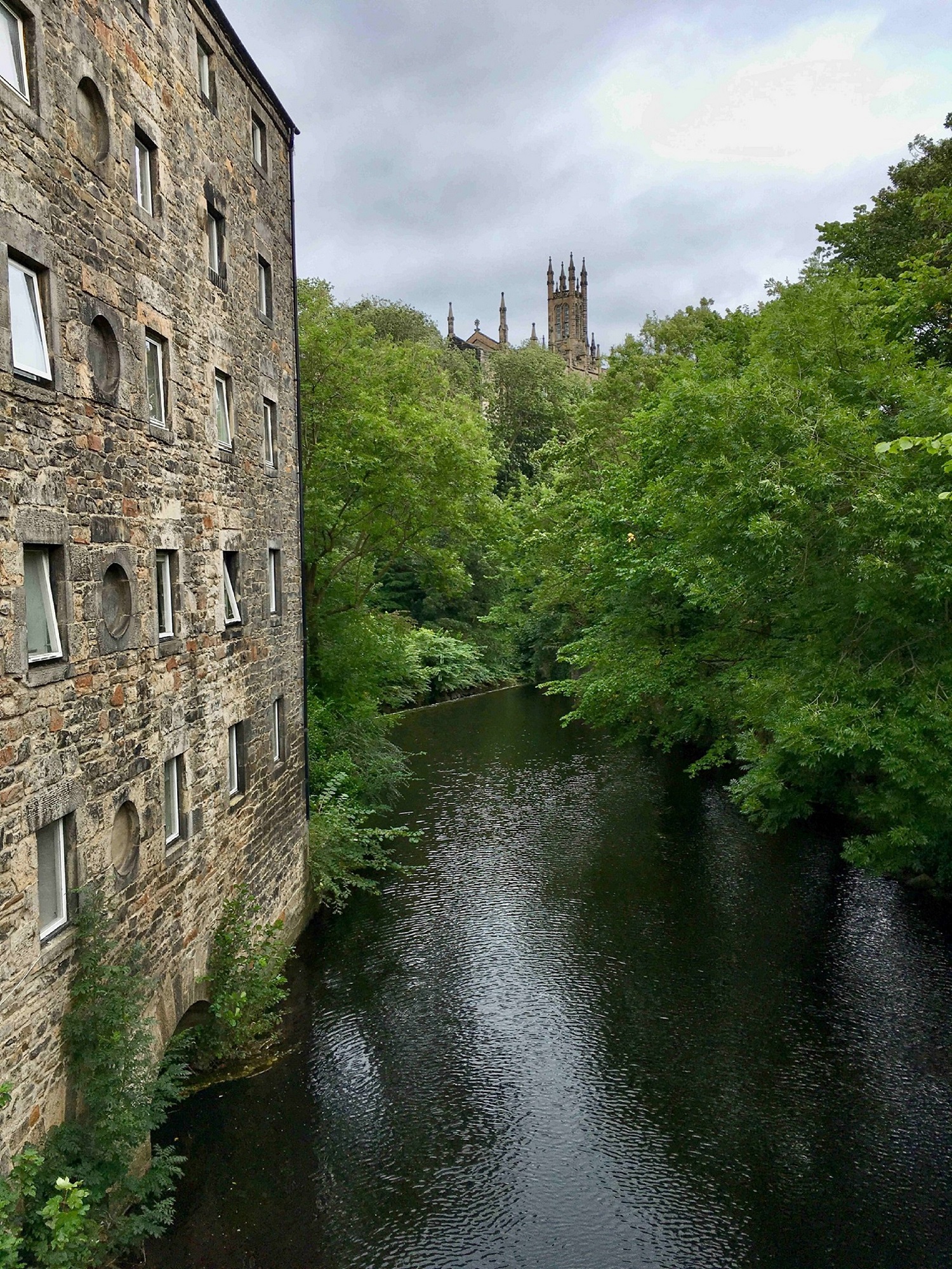 Stuff to Know
A little bit further east along the water of Leith there are three mill stones, World's End Weir, Dean Bridge and St Bernard's Well. Even further and you reach Stockbridge. On a Sunday you can check out the Stockbridge Market.
There's even a secret back entrance (below) to the Gallery of Modern Art not too far from Dean Village. Just head west along the walkway and you'll see it in about 15-20 minutes.