(Last Updated On: 24th May 2019)
Pssst… wanna know a secret shortcut? Well, I'll tell you, but first I'll digress a little.
To some they're just a convenient way to get from Old Town to New Town, but to me, Edinburgh's Scotsman Steps are the perfect metaphor of the city's two distinct halves. Perhaps I'm channelling too much Downton Abbey with this, but the upstairs/downstairs set up of stately British manors is very much reflected in Edinburgh's Old and New Towns.
The class divide may not be as blatant today, but when The Scotsman Steps were built in 1899, you were essentially entering them from the poor part of town, and 104 steps later you'd emerge at a bridge that took you to the infinitely more wealthy New Town. Actually what am I saying? The class divide is still there. Buy a cheese toastie in Old Town and it'll cost you about £3.50. Buy one for breakfast in Stockbridge (which if you're not familiar is in New Town side of the city) and that'll be £7.50 thanks!
Putting all that symbolism aside, The Scotsman Steps – also known as The Market Street Steps – are indeed a convenient short cut from one side of town to another. But since 2011 they've also been an interesting public art installation.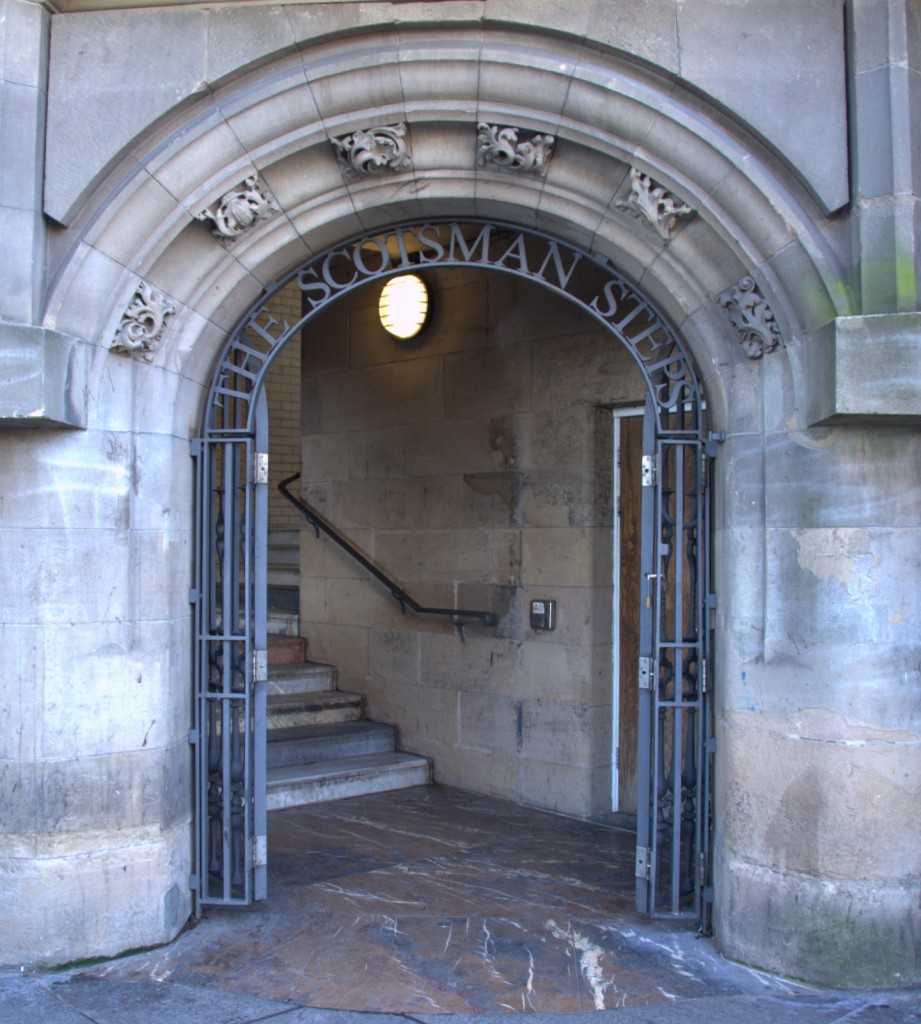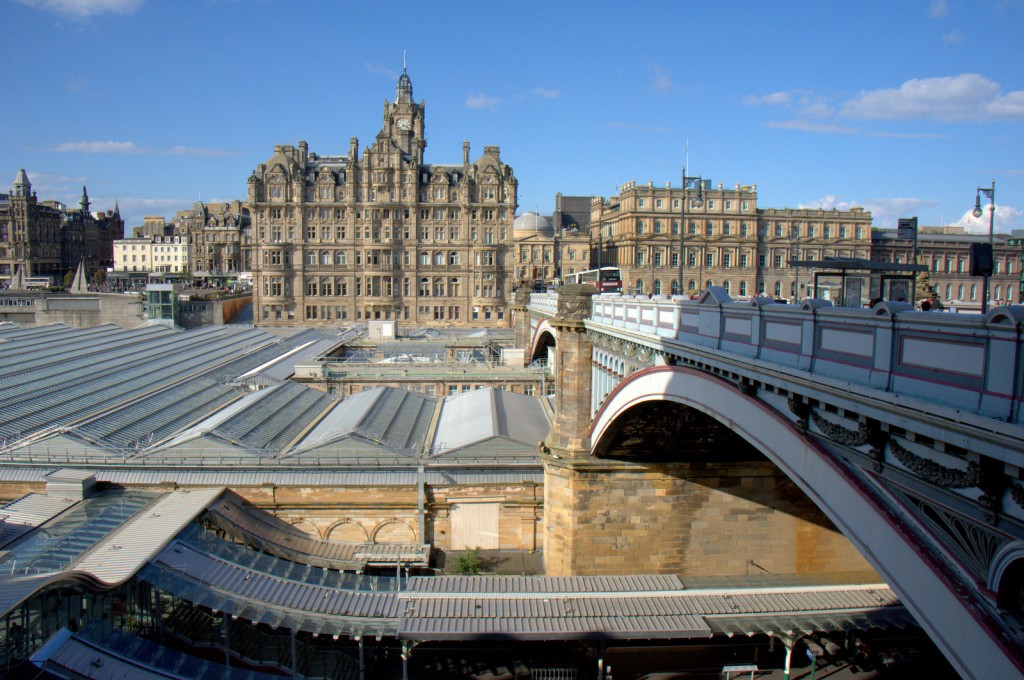 Until a few years ago The Scotsman Steps had been a bit neglected. As a way of discouraging the 'undesirables' who tended to hang out in the stairwell, the Fruitmarket Gallery on Market Street commissioned Turner Award winning artist Martin Creed to give them a major spruce up. The result is his work called 'Work No 1059 2011'. Seems he's not one for cryptic titles. If you want the arty farty interpretation of the steps, Creed sees his work as a microcosm of walking through the world and a comment on Edinburgh's multiculturalism amidst a still proud traditionalism. To the rest of us, it's a pleasant, quick and handy route from Old to New Town, where every step is a different colour marble from all over the world.
In yet more cases of straightforward titles, you can find the Scotsman Steps attached to The Scotsman Building on North Bridge, which was once the home of The Scotsman newspaper, but is now the Scotsman Hotel.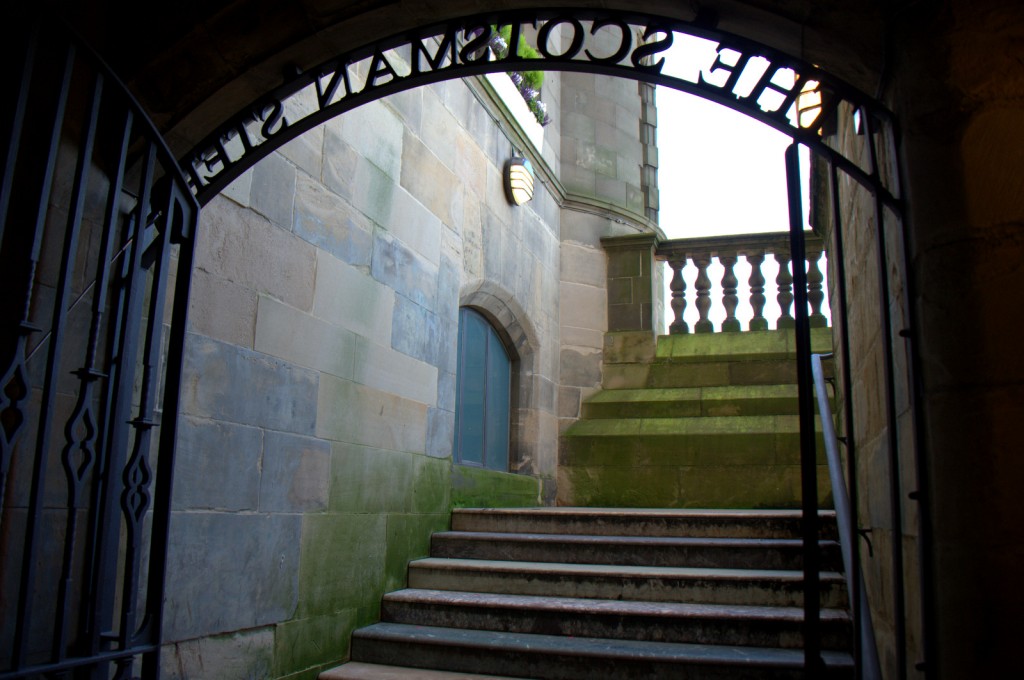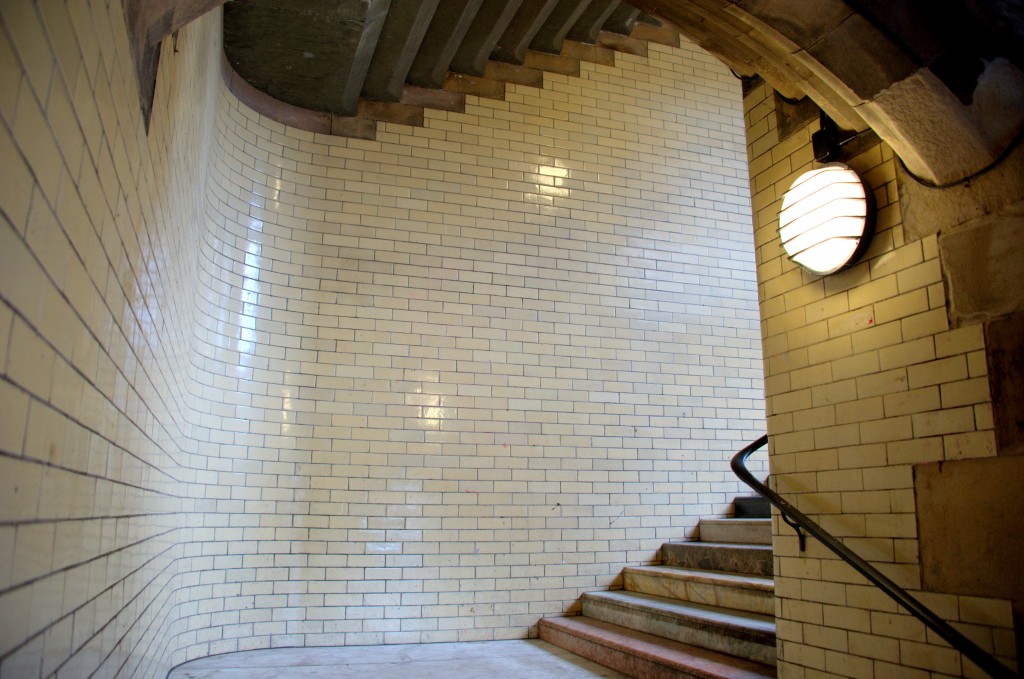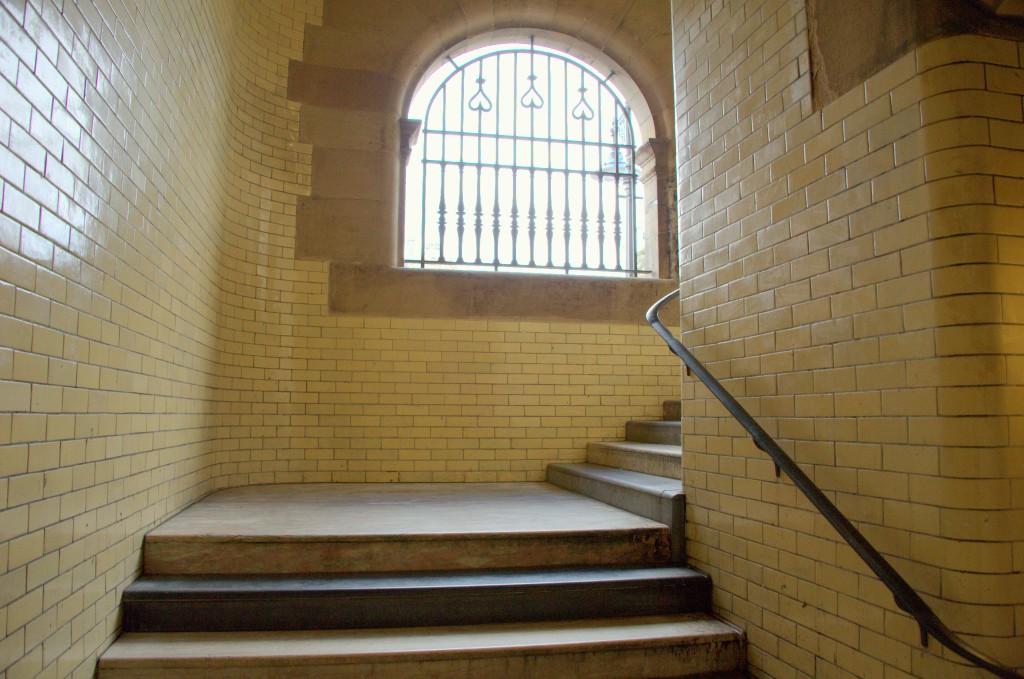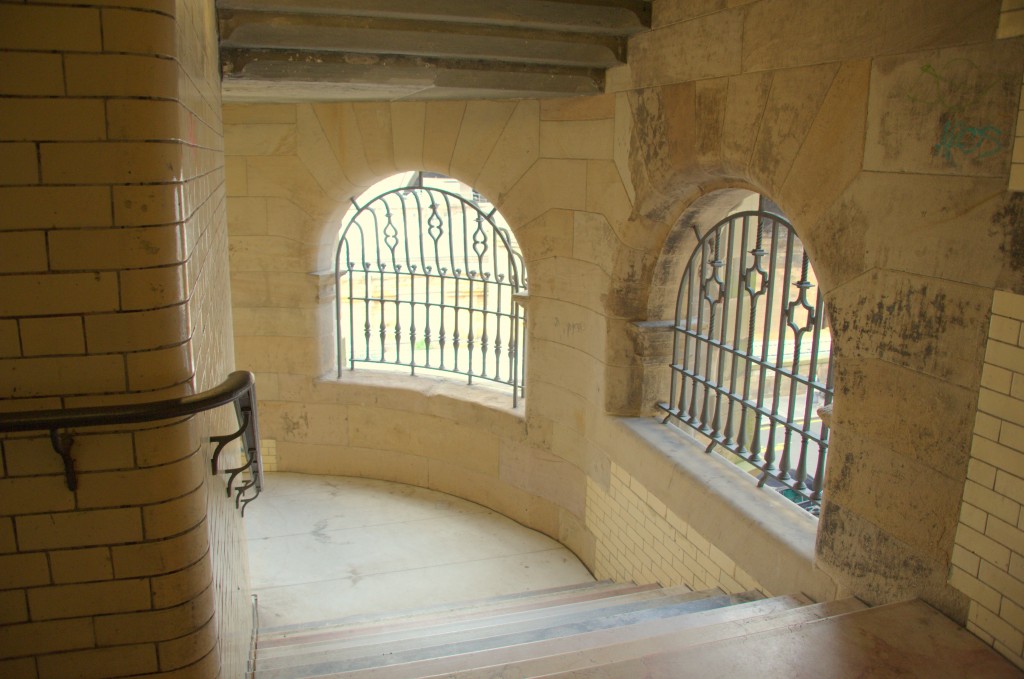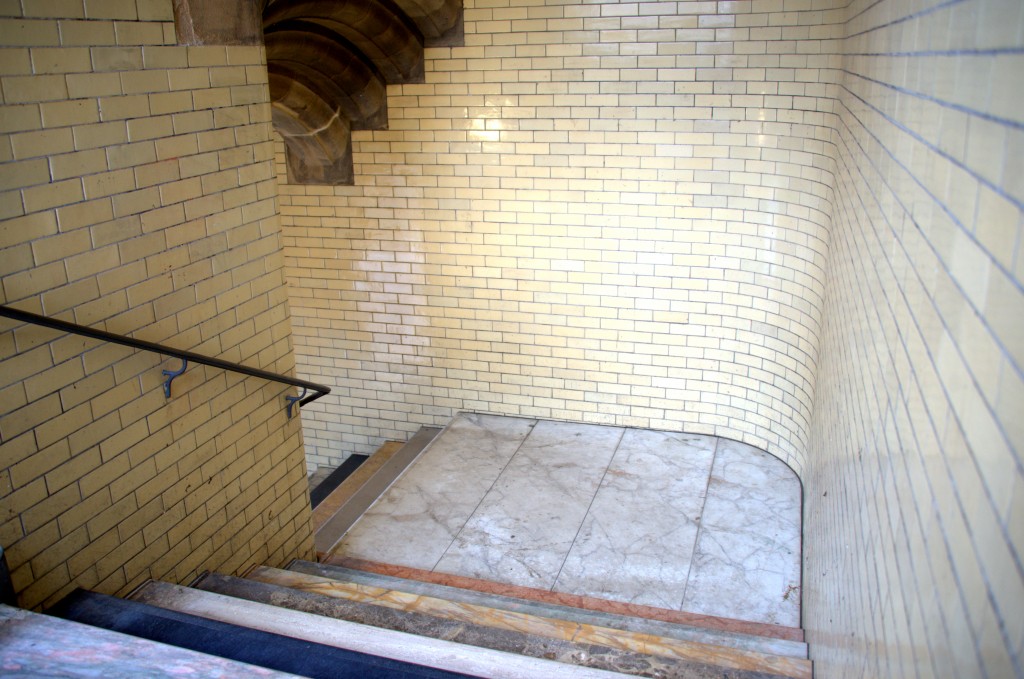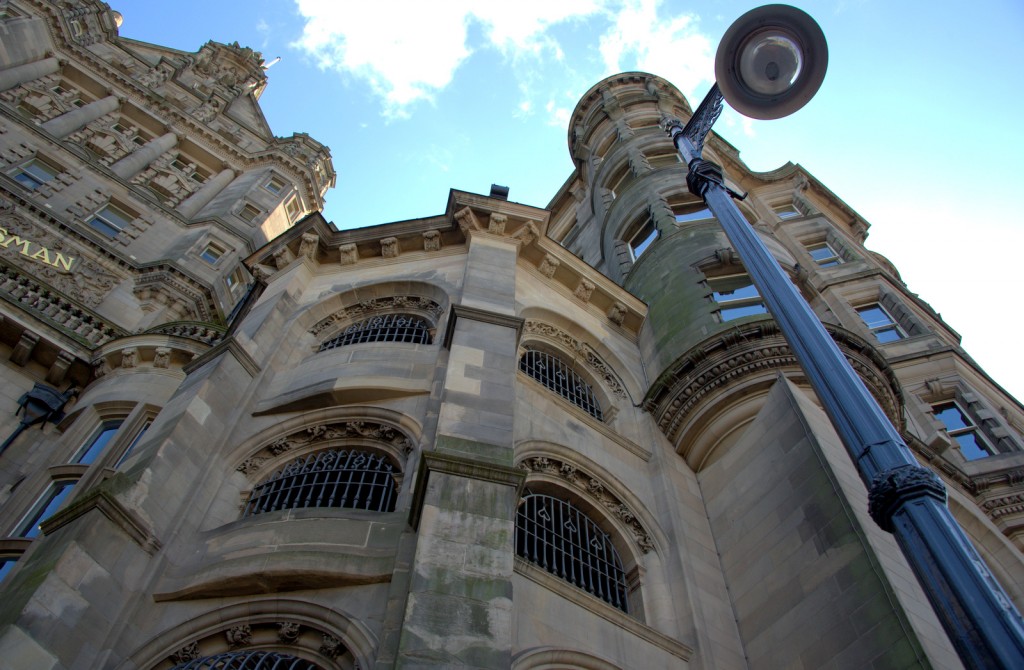 Stuff to Know
How to find them: The easiest way to explain where they are is probably to take you from the posh part down to the poor part.
If you're standing at the beginning of North Bridge at the intersection with Princes Street and look straight ahead towards The Royal Mile, you'll see two enormous Edwardian buildings in the distance, one on each side of the bridge. The building on the right is The Scotsman. Just at the entrance of the hotel, look right and you'll see the beginning/end of the steps (see below).