(Last Updated On: 8th May 2019)
Edinburgh is traditionally said to have been built on seven hills. Walk round the town for an hour or so and you might wonder if they didn't mean seven hundred. Not many flat bits is there? While it might test your fitness somewhat, the advantage of all those steep inclines is that just about any time you look up or look back as you're wandering around, you're very likely to be gifted with a beautiful view. So, starting with four of those seven hills, here's my list of the best places to get a fantastic view of one of the most picturesque cities in the world.
Calton Hill
With only a short – but very steep – incline, Calton Hill is an Edinburgh visitor must do. Not only is it home to the most iconic Edinburgh cityscape, thanks to the Dugald Stewart Monument you can see below, but a walk around the circular pathway gives you 360 degree views. On Calton Hill you can take in both Old and New Towns, the Pentland Hills, Arthur's Seat, the Firth of Forth, Leith and the North Sea. It's also one of the most popular places to watch and photograph the sunset.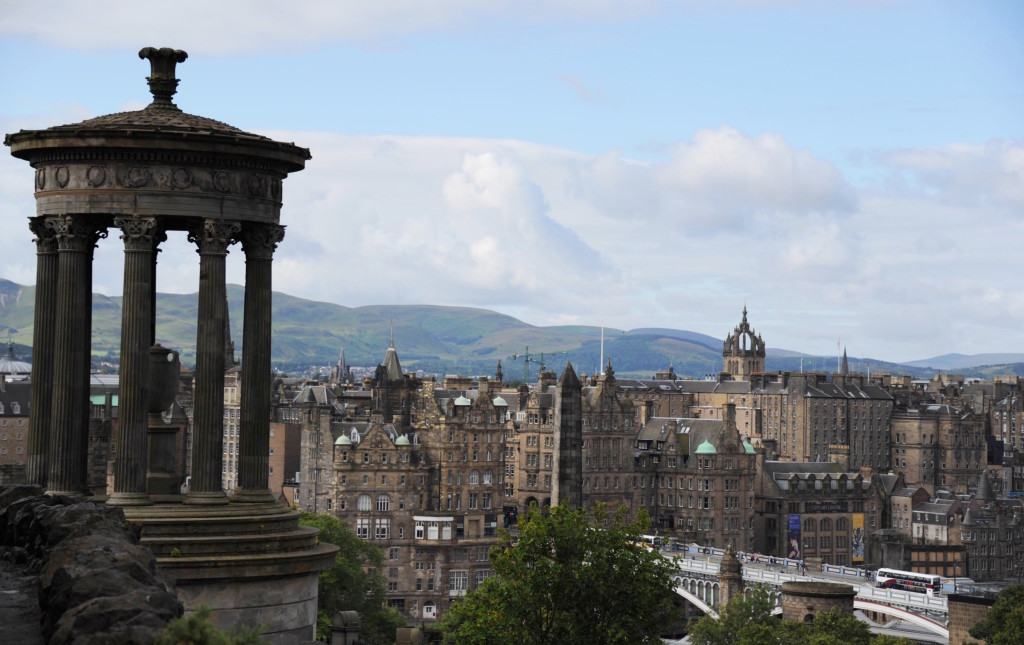 Arthur's Seat
Edinburgh's very own dormant volcano, Arthur's Seat gives you similar views to Calton Hill, just bigger, better and from the other side of town. But at 251m above sea level, there's a smidge more effort required for the pay off. Arthur's Seat and the surrounding Holyrood Park have plenty of paths to explore, but most people head straight for Salisbury Crags (the flat part the people in the pic below are looking at) and then onto the summit. Here's a hint – the path round the very back after Holyrood Palace is much wider and quieter than going up the stone steps you can see from past The Crags.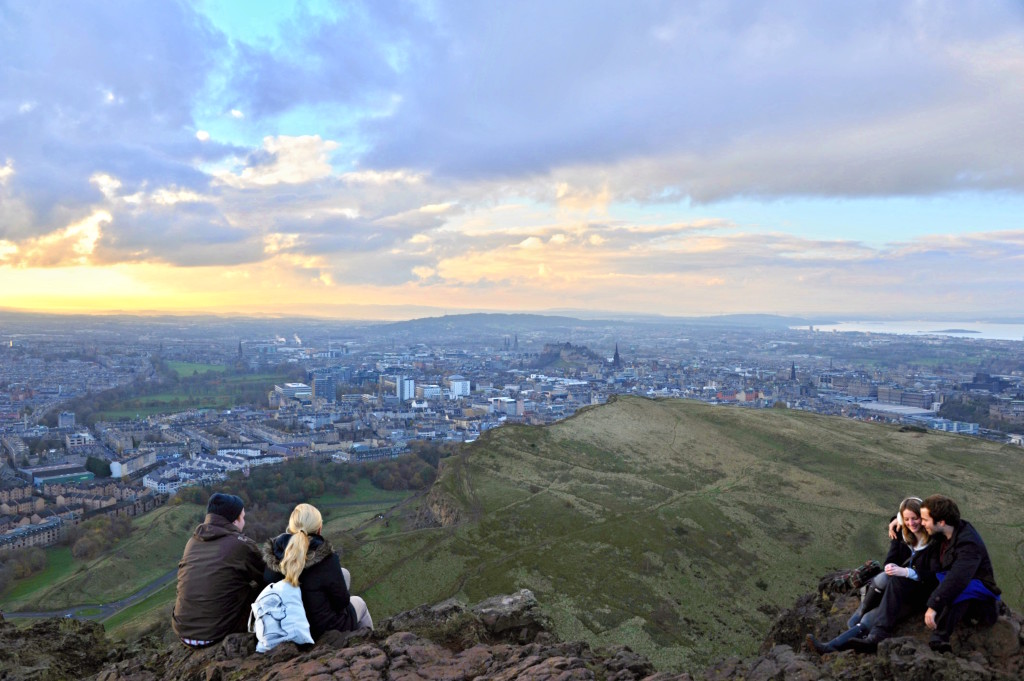 Blackford Hill
Little visited by tourists operating within a packed schedule, Blackford Hill is yet another place to seek out phenomenal city views. On a good day, you can see all the way to the Lomond Hills in Fife. It's also where you'll find the Edinburgh Royal Observatory.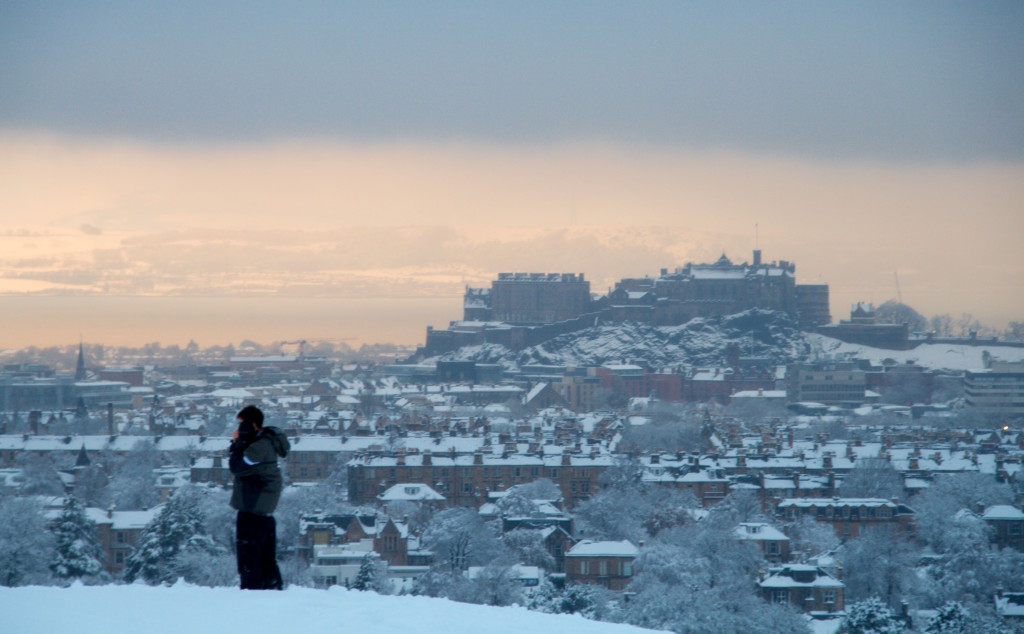 Castle Rock
Edinburgh Castle is built on a hill called Castle Rock. Makes sense. If you're willing to cough up the extortionate entrance fees, great views of the city can be had from many points around the castle grounds. If you're a cheap arse thrifty like me, or castles aren't your thing, walking up to the entrance still gives you decent views from either side of the forecourt area. Well, except in August when the grandstands for the Royal Edinburgh Military Tattoo cover them up. Boo.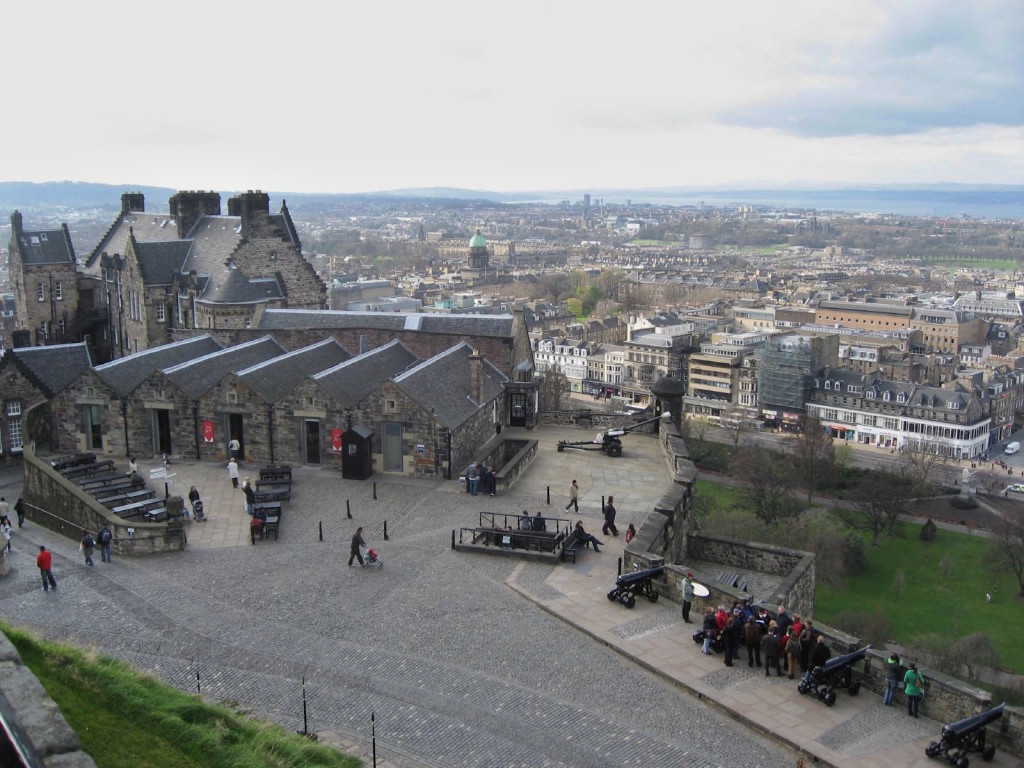 National Museum of Scotland 
Or, should I say, the rooftop of the National Museum of Scotland. Swanky restaurant, The Tower, is up there, where you can blow the money you saved not going into the castle on some pricey plates, but more importantly, there's another view to be had. This one gives you a pretty good look at the castle, but also, for a different view to all the others on this list so far, you get to see Edinburgh's distinctive Old Town rooftops from above.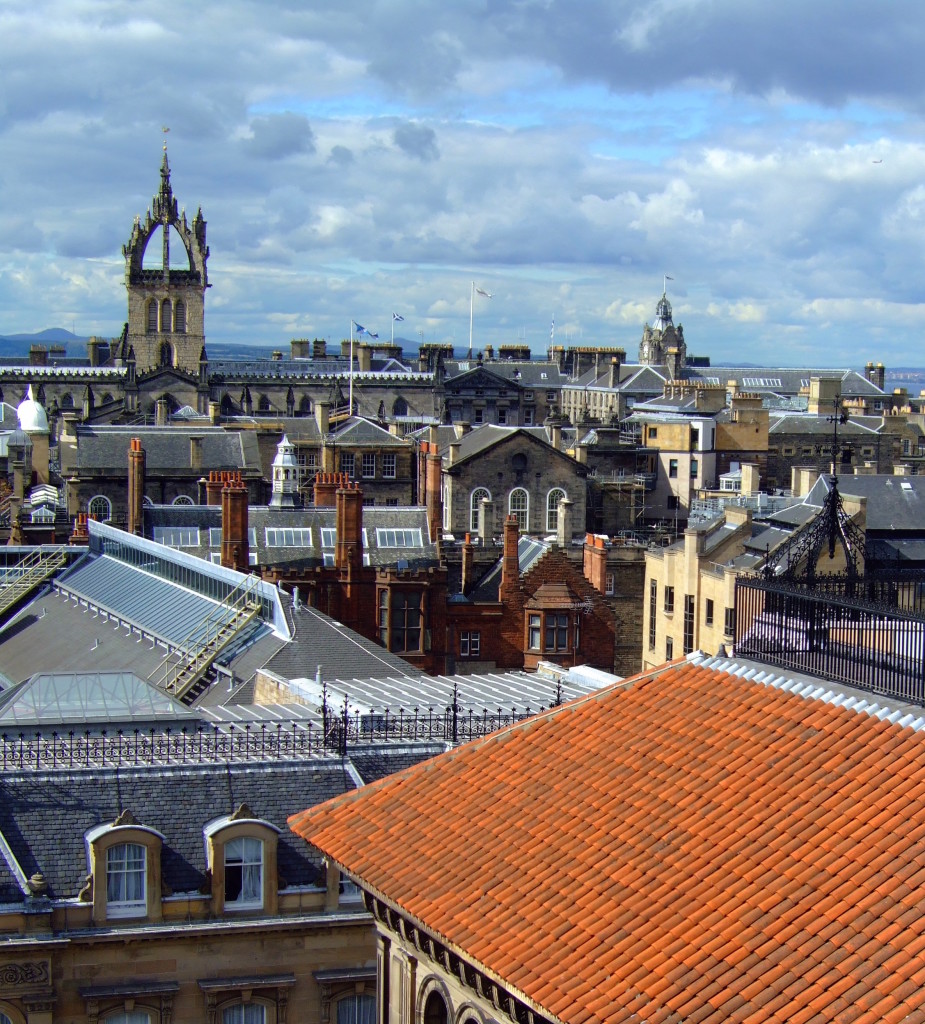 The Scott Monument
It's pretty cheap to climb the very aptly nicknamed Gothic Rocket, but you'll also need to purchase some extra nerves. Toward the top, the winding stairwell gets so narrow I wondered if they should maybe have a girth limit. Working out how to let people pass you and not come a cropper is a bit of a skill, but if you can get past that, you'll see first hand how much grander, wider and planned out New Town was compared to the shambolic Old Town. You'll also see the Castle and Calton Hill and Leith off to the east, just for a change.
Camera Obscura
One of the top (and longest running – since 1851!) attractions in Edinburgh, Camera Obscura also has a rooftop viewing platform where you can get another look at all those old town rooftops, or use the centre's binoculars to spy on some unsuspecting people below for a while. Fun!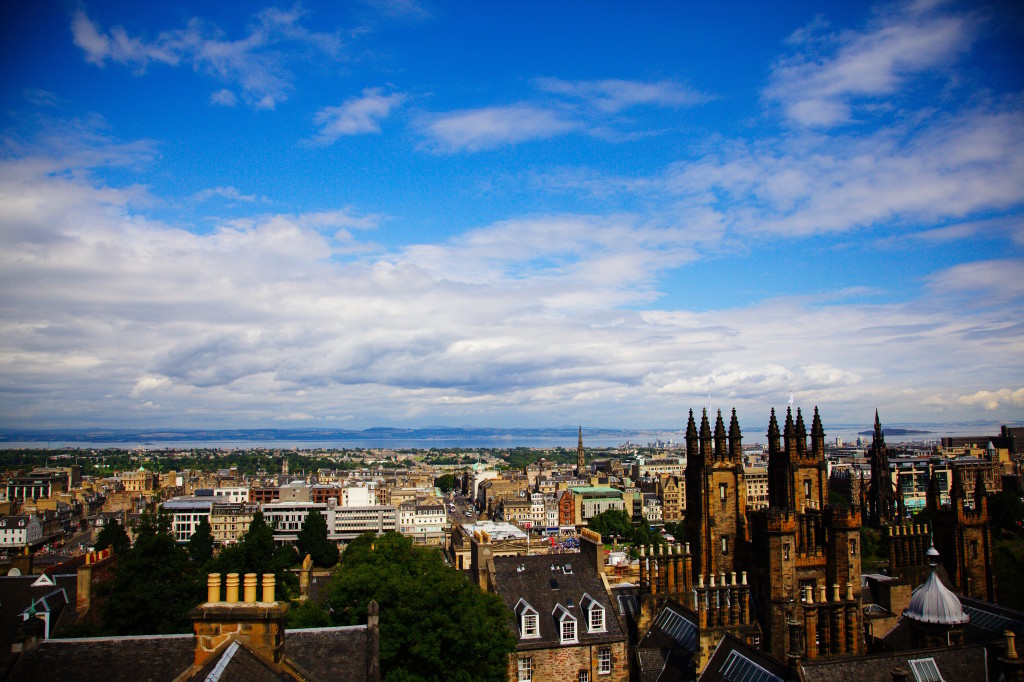 Top of a double decker bus
I'm not talking about one of the hop on hop off buses. I mean just your regular old local double deckers. One of my first memories of Edinburgh is sitting upstairs on the bus from the airport into the city. If you're a first timer here, traveling along Princes Street on top of a double decker bus is a pretty spectacular introduction to Edinburgh Castle, Princes Gardens and the awesome Old Town. If you're one of those people excited by a tram and you don't have this experience, don't worry, chances are you'll still be on a bus or two a some stage during your stay. My advice is to sit upstairs in the front seats. Even just tootling round the streets from this vantage point gives you an entirely different look and appreciation of the city than on ground level.