(Last Updated On: 9th August 2018)
Is this the weirdest subject for a post ever? Maybe. But even though Edinburgh's not a big city it's still nice to be able to save some time and effort and get from A to B. And being Edinburgh, you can bet these shortcuts also give you unique views and take you past brilliant architecture. And maybe even a surprise or two.
Jacob's Ladder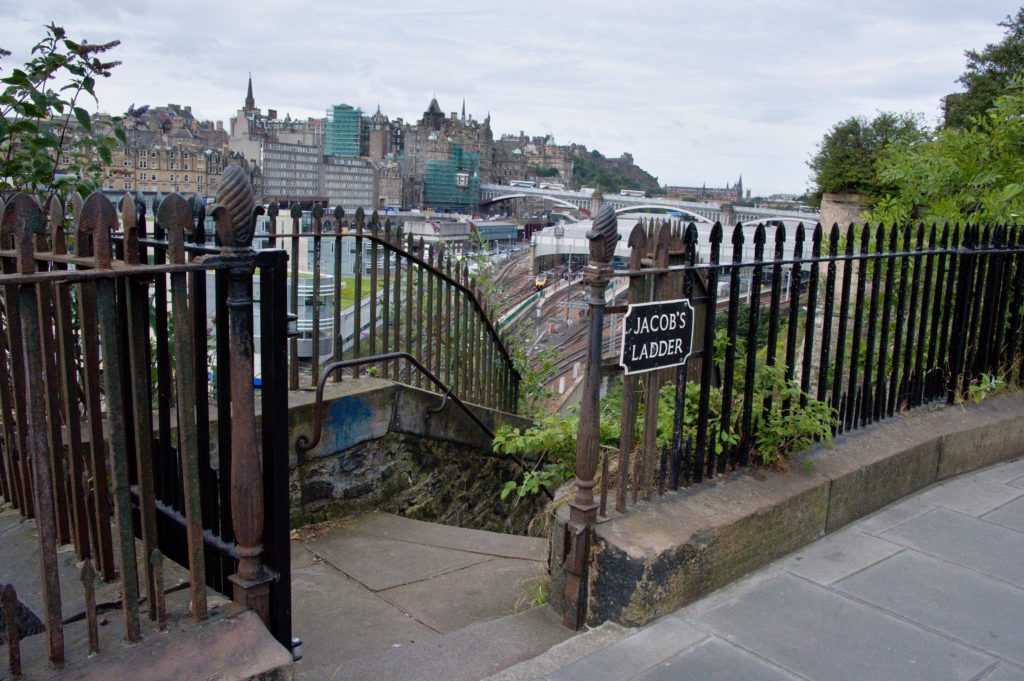 Apart from a very cool name, this precarious set of stairs will get you from Calton Hill to old town in a jiffy. Well, as long as you have sure footing. Like the entrance to Calton Hill, Jacob's Ladder's entrance is on Regent Road, just after the super Art-Deco St Andrew's House (which you can't miss and will definitely interest anyone into architecture). Make your way down the graffiti covered path and you'll come out at the intersection of Calton Road and New Street. Just walk up New Street and you'll end up on the bottom half of The Royal Mile. Or if you're off to the station, turn right and you'll soon see the back entrance to Waverley.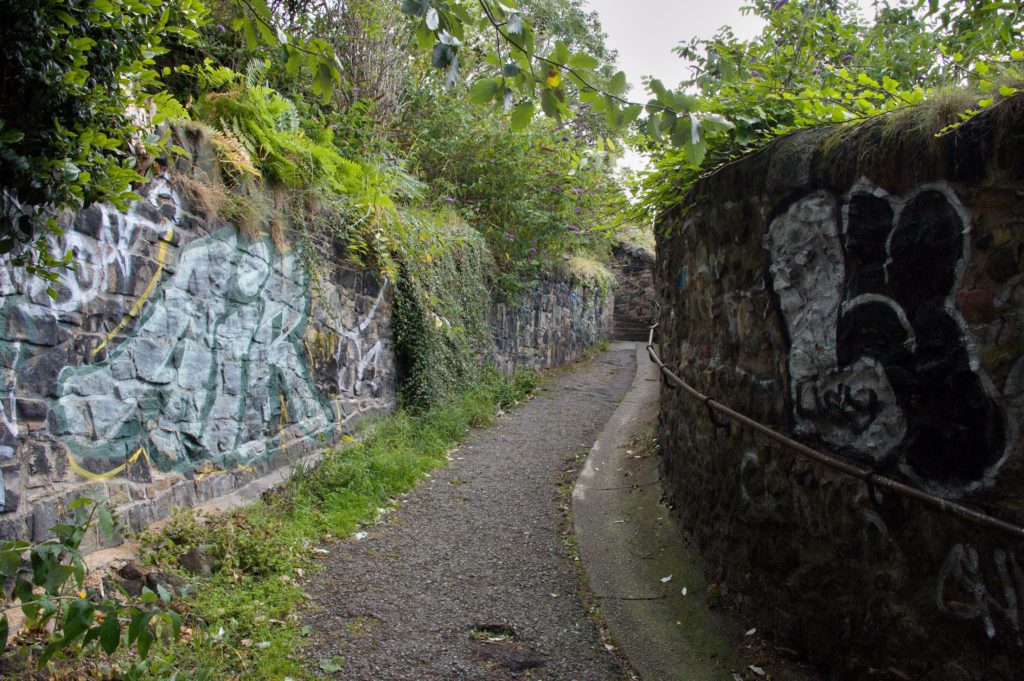 The Scotsman Steps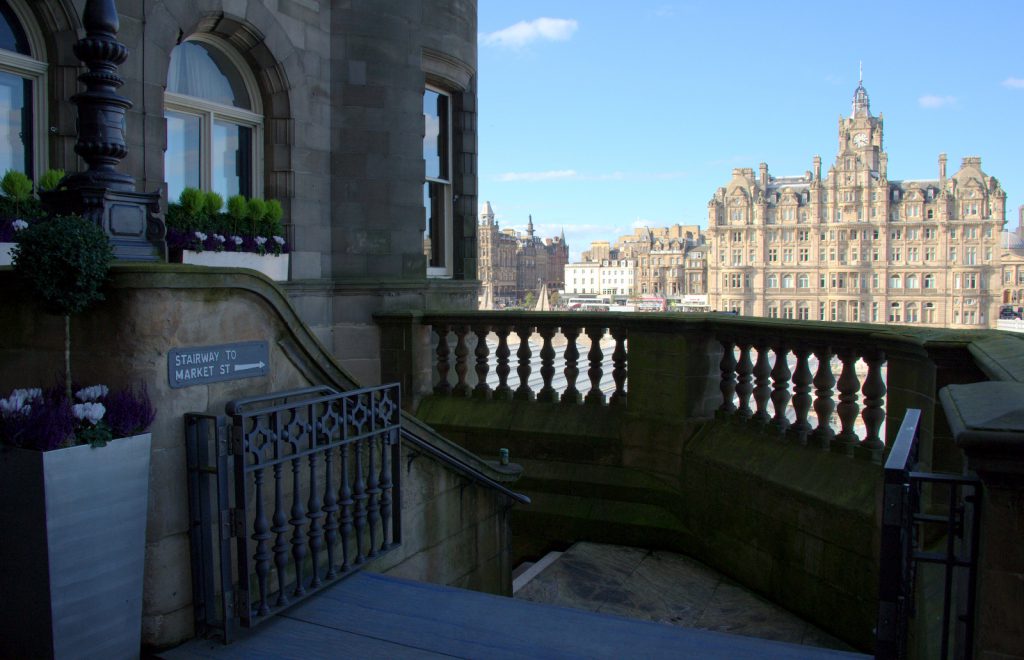 Built in 1899, the Scotsman Steps – also known as the Market Street Steps – were for a very long time merely a convenient way to get from old town (from Market Street) up to North Bridge and the start of New Town. But in 2011, Turner Award winning artist Martin Creed turned them into an art installation called Work No 1059 2001 by converting every single step into a different colour marble from a different part of the world. If you enter them from Market Street, just opposite Waverley Station and Fruitmarket Gallery, you'll pop out the other end just outside the entrance to The Scotsman Hotel, where you can turn left and head off to New Town or turn right and soon be back on The Royal Mile.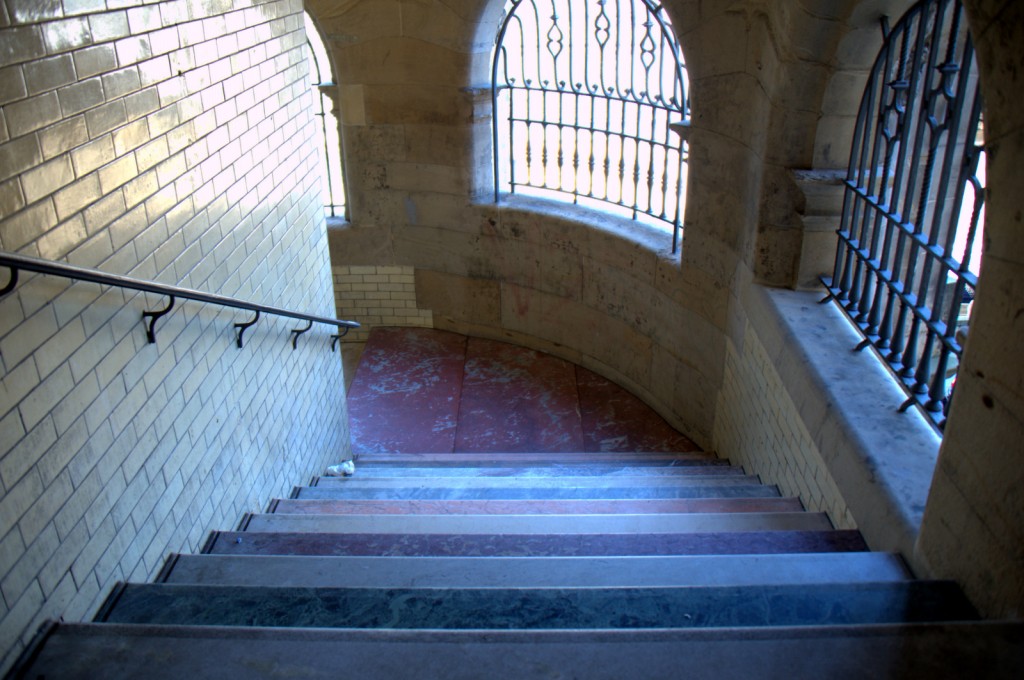 Advocate's Close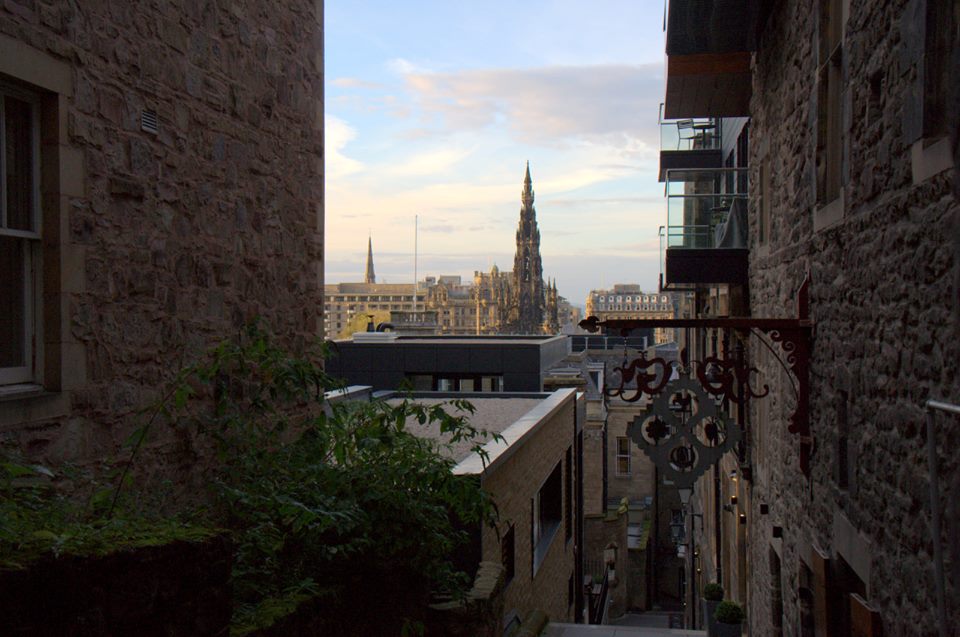 The Royal Mile is loaded with shortcuts, closes and alleys, but this one is by far my favourite. Not the biggest of short cuts, but you get a great view of the Gothic Rocket (aka The Scott Monument). And if you're hungry or thirsty for some whisky there's The Devil's Advocate down here to take care of that. Starting on the Royal Mile, Advocates Close will take you to the bottom of Cockburn Street, which is just a few steps from Waverley Station.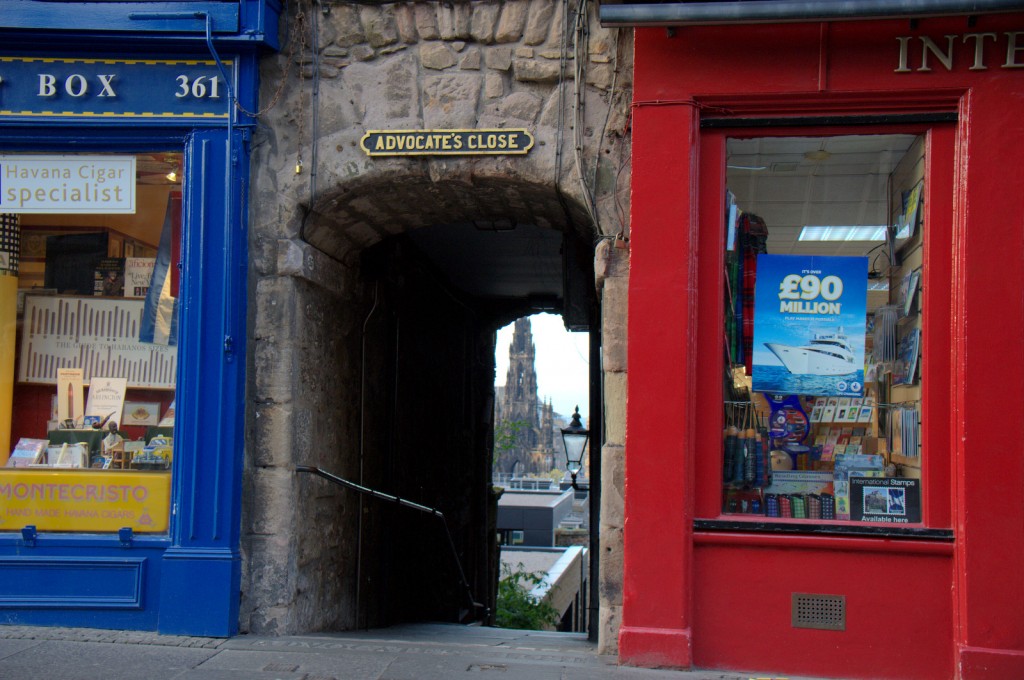 West Register Street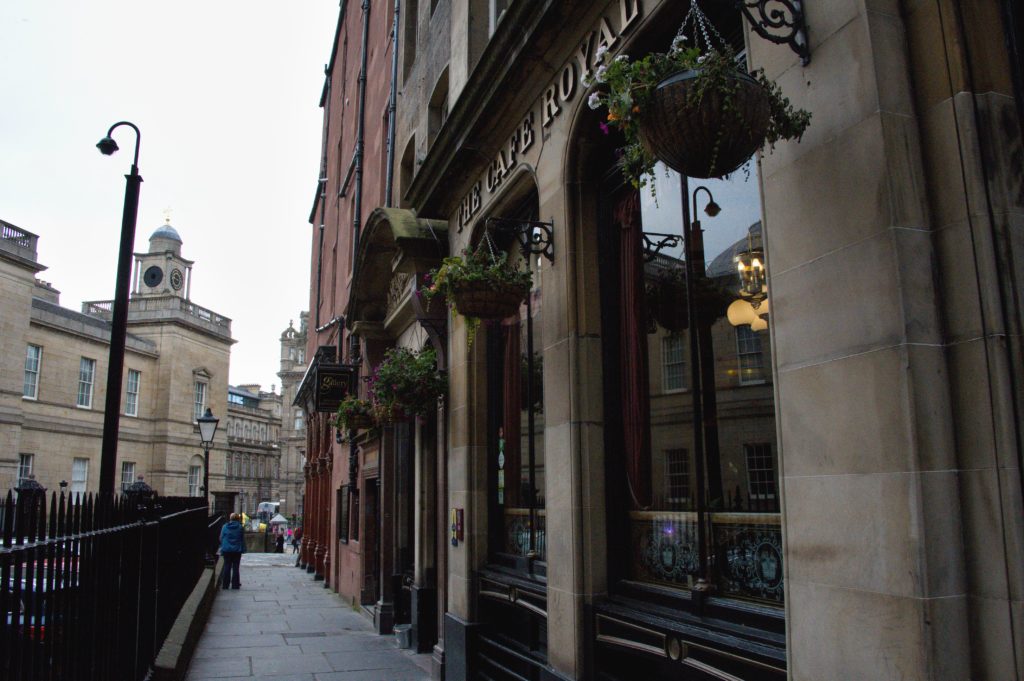 If you're being pedantic, this street will probably get you from St Andrew's Square to Waverley Station or North Bridge in the same time as just walking all the way down busy St Andrews and Princes Streets, but there are a number of advantages to this route. It's sure to be quieter than Princes Street, so you'll have a few minutes respite from the crowds, but it's the host of cool food and drink distractions you might otherwise miss that really make this worth diverting onto. Nip down West Register Street and you'll come across The Voodoo Rooms (ornate but down to earth bar/ restaurant with regular live gigs downstairs), Snax (popular greasy spoon), Cafe Royal (classic Victorian pub specialising in seafood, especially oysters) and The Guildford Arms (another Victorian pub and restaurant).
The News Steps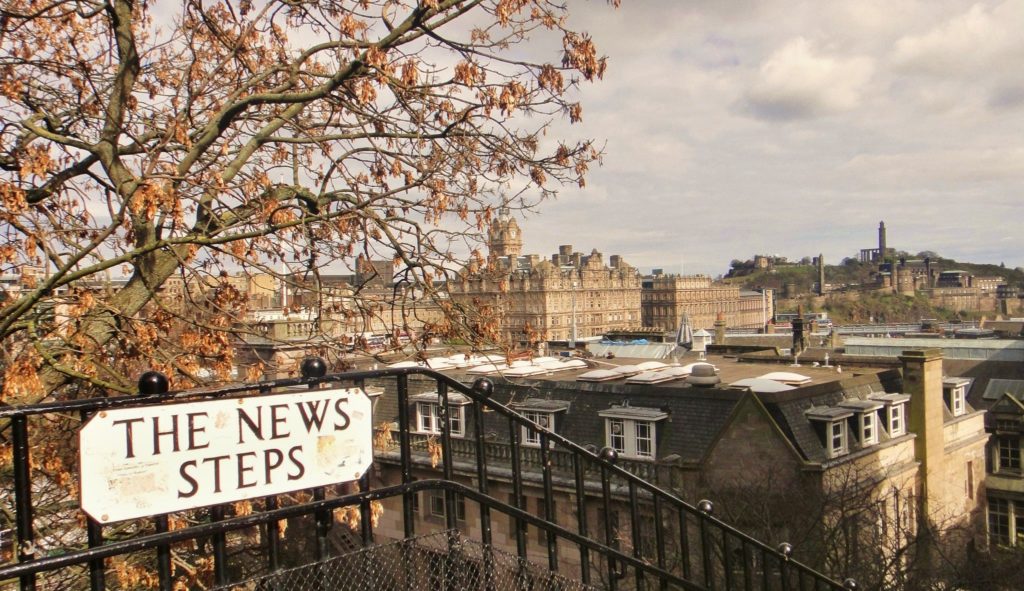 These steps are pretty straightforward (or straight down), taking you from The Royal Mile down to Waverley Station. You get a nice view of the Balmoral Hotel and Calton Hill, but if it were me, I'd walk a tiny bit further down The Royal Mile and take Advocate's Close. Same same but different.
Grassmarket to The Meadows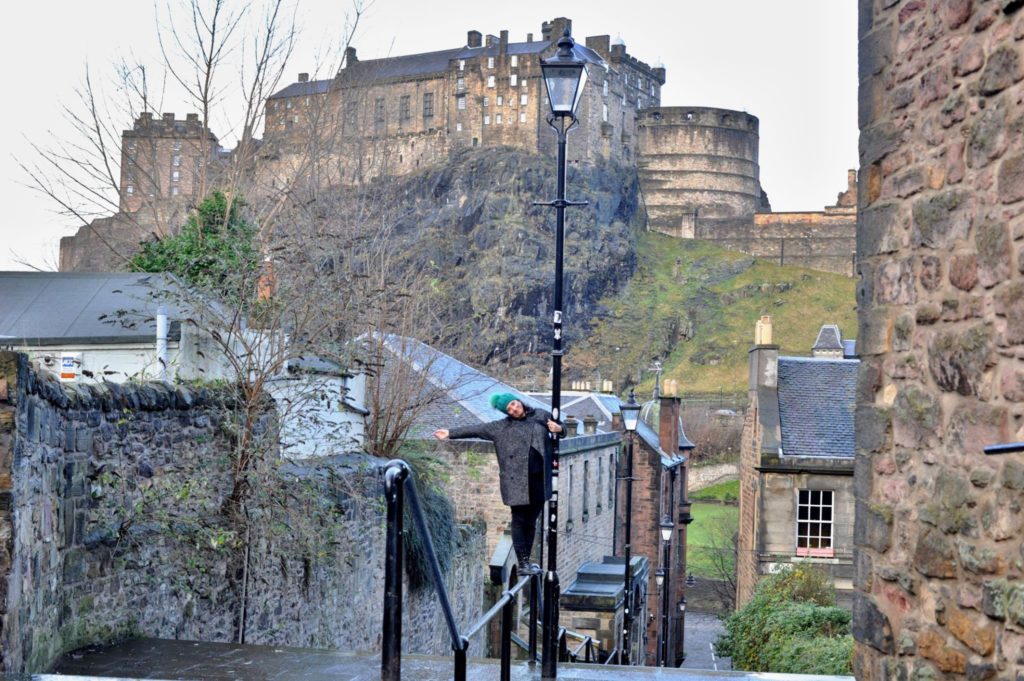 This shortcut next to the Kick Ass Hostel (that's it's name not my review of it) has a brilliant view of the castle, allowing for a cool photo op with stairs, castle, lamp and mad friend. Once you hit Lauriston Place, you can either cross over, go right and walk down Chalmers Street or head left and take the more scenic Middle Meadows Walk.
Stuff to Know:
There's oodles of laneways and alleys all over Edinburgh and most of them have a little surprise, whether that be scenic or gastronomic or even shopaholic. If you're not in any kind of hurry, my tip is to go down as many as you can while you're here. You won't get lost, I promise. Well, not very lost.