(Last Updated On: 1st January 2018)
Who doesn't love a cupcake? They're a cake, but they're mini, so you get the indulgence of eating a whole cake for nowhere near the calories or indigestion. Of course, just like when you're asked where you went to school in Edinburgh, some cupcake establishments are more superior than others. But when I say a good cupcake is all about taste, I'm talking about buds, not snobs. So… where do you go to find Edinburgh's best cupcakes?
Cuckoos Bakery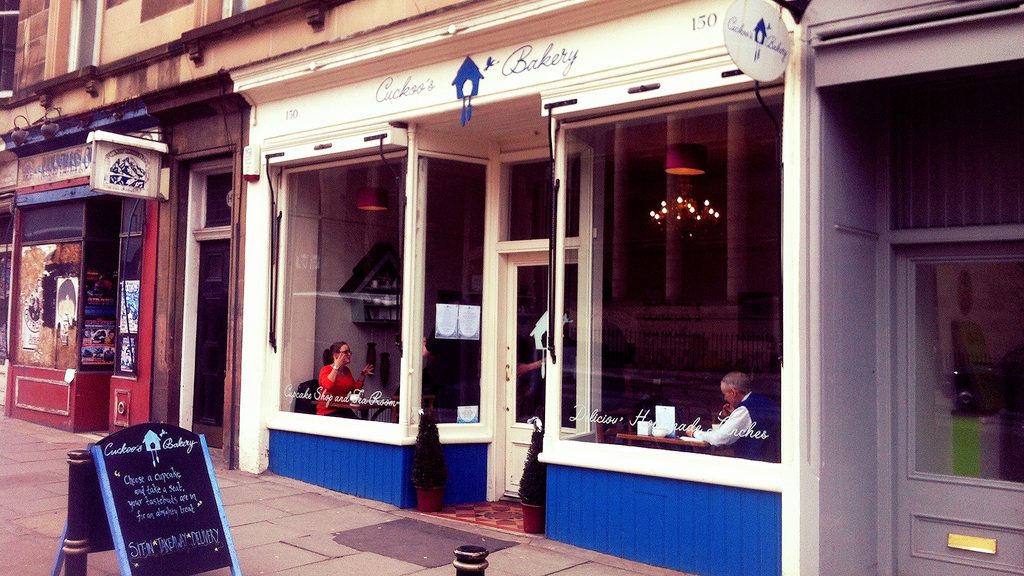 Arguably Edinburgh's reigning champions of cupcake glory, Cuckoo's Bakery cupcakes are available from their two cafes, on Dundas Street and Bruntsfield Place, and also for delivery online. As well as daily regulars like red velvet, sticky toffee pudding and raspberry and white chocolate (winner of best cake in Edinburgh 2 years in a row – ooo errr), they are especially good at themed cupcakes during holiday periods and special events like Christmas, Halloween, the Olympics or local happenings. They've now even got Pupcakes, a cupcake for your pooch. Aww.
Eat Me Ltd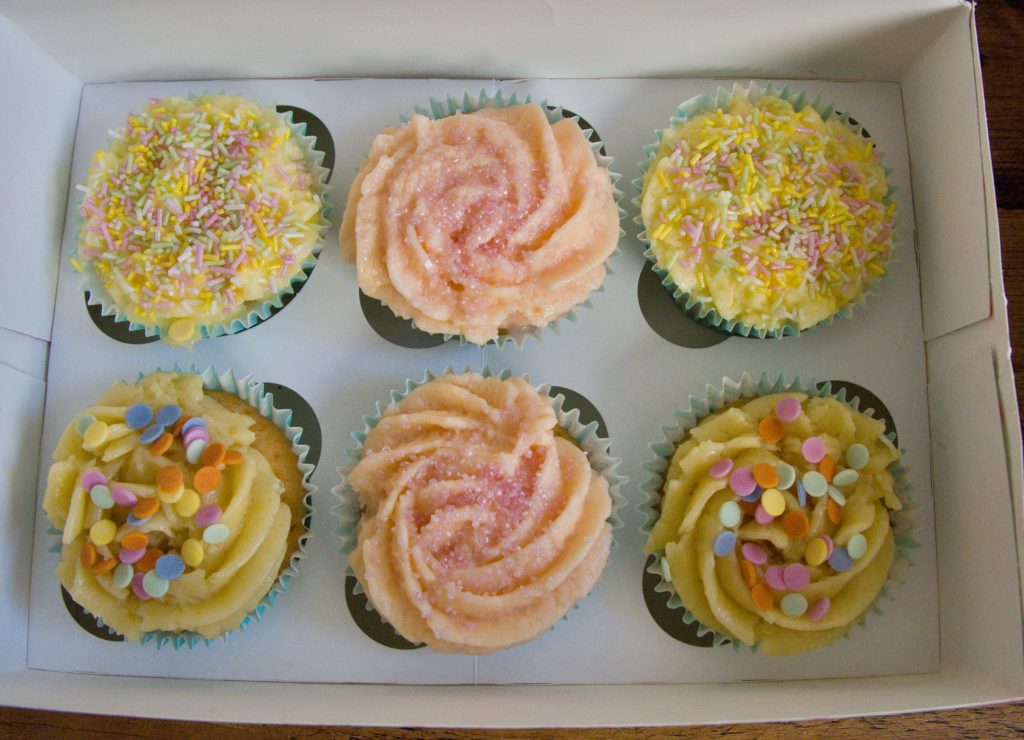 Alcoholic cupcakes? Yes please. Eat Me Ltd is a brand new Edinburgh business that'll whip up your favourite cocktail flavour in cupcake form and deliver to your door. With an Alice in Wonderland theme, the Mad Hatter is a Long Island Iced Tea, the Cheshire Cat is a Cosmpolitan and so on. Each lot of 12 cupcakes only has two full measures of alcohol but you can ask for stronger if you want. I had the regular amount and personally couldn't taste any alcohol, so if you want a definite boozy flavour, my tip would be to have a chat about upping the alcohol content. The cake itself though was the fluffiest and moistest (is that a word?) of all three places here and all six cupcakes were gone in a flash. I did have help though. Come on, I'm not that pigsy.
Bibi's Bakery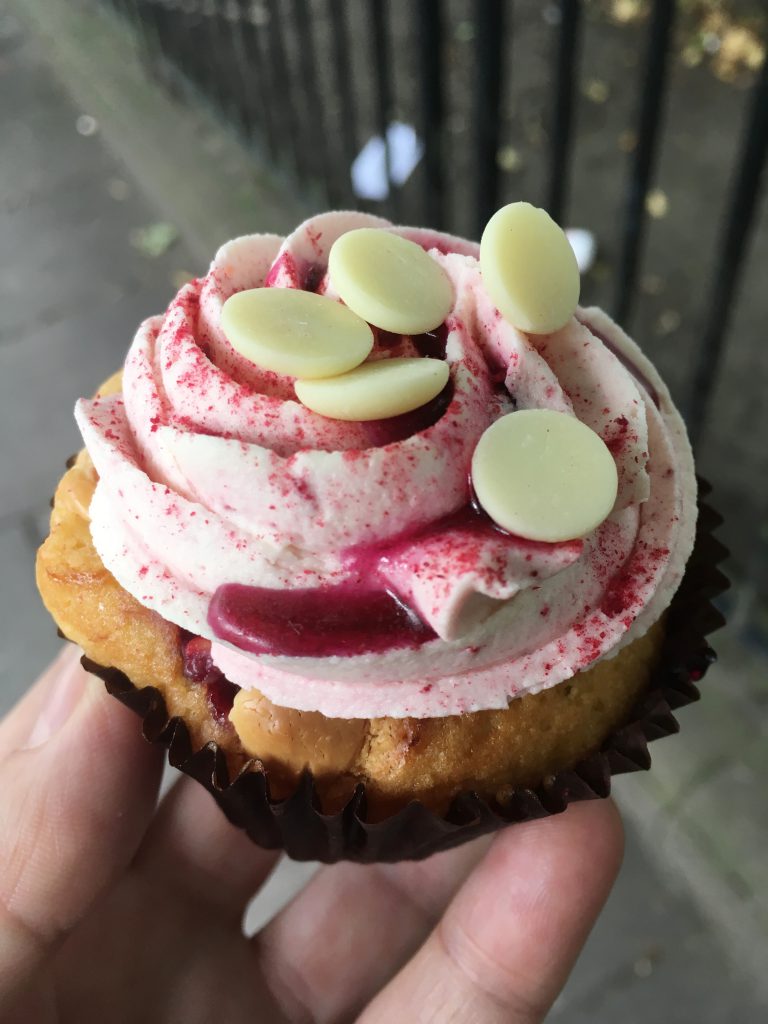 Another long establishment bakery, Bibi's Bakery have a take away only shop on Hanover Street in the centre of town that positively bursts with the smell of baked goods. I tell you, if you're diabetic and feeling a bit weak, just walking into Bibi's and taking a good deep breath would be enough to shoot your blood sugar levels back up to normal. They're also pretty well known for their Macarons, brownies and cookies, but this is about cupcakes so we won't mention them will we? Shhhhht.
Stuff to Know:
As usual with me and my lists, this one's pretty short. That's because I honestly do try everything myself (or on the rare occasions I don't I'll tell you so) and only ever put places on Stuff Edinburgh that I think deserve a mention or a rave. I tried seven (7!!!!!) lots of cupcakes before coming up with this best of, so go to any of the shops above and you know you'll be getting a good one. Promise.
Am I missing one obvious, hugely popular and successful Edinburgh bakery off this list? Ah yes, I am. Although they have very good quality products, for me there's just very little soul to the place and the three times I've been there (2 of their 3 locations) I've just come away feeling it's all a bit too slick. Thousands will disagree. To them I say 'meh'.
Pretty much everywhere these days will do gluten free or other dietary versions of cupcakes so if you're intolerant to something, don't think you have to miss out.