(Last Updated On: 20th April 2020)
As much as I try, living in Edinburgh makes it almost impossible to ignore Christmas. There's so many Christmas events I can barely leave the house without tripping over some tinsel or being blinded by whole buildings covered in twinkly lights. But if you too are a bit of a Scrooge this time of year, there's no need to run and hide. Embrace it all. And embrace a glass or two while/during/after you're doing any of the below and you'll have a warm fuzzy glow to take the edge right off all that damned Christmas spirit.
Light Night 2019
Normally held on New Town's George Street, this year's Light Night has had a pretty big zhoosh up. The whole shebang has been moved to The Royal Mile and will include a 'flying visit' from Santa. The organisers are not really saying exactly what the 'flying visit' is, just putting it in quotation marks all over the place and making us guess. But it's most likely to be some sort of cool overhead projection or lighting and sound effect type of thing. There will also be the usual choirs and musical entertainment, a host from Forth Radio and of course, the official switching on of the city's festive lights and some fireworks. It all kicks off at 3.30pm on Sunday November 17th and – it's free!
Castle of Light at Edinburgh Castle
Brand new for this year as well, Edinburgh's number one visitor attraction will be putting on a historical light show. The Castle of Light will see a series of projections on the exteriors of the buildings within the castle walls depicting Edinburgh Castle's long history. Ticket prices for this mean the kids might need to go without one or two of their usual eight presents this year, but hey, maybe you sell this to them as one of their gifts to soften the blow. Kidding aside though, nothing like this has ever been done at the castle before and It is being produced by some of  the same team who do the very cool Enchanted Forest show in Pitlochry each Autumn. It's sure to be pretty spectacular, so it's a must really. It starts from November 14th and will end on December 22nd.
The Christmas Market
East Princes Street Gardens will once again play host to the hordes coming out to 'enjoy' the European Market from November 16th. Yes I'm a Christmas grouch. You can expect all the usual – wooden huts with weary students/travellers trying to get through sixty hour weeks selling 'hand made' and 'artisanal' nik-naks to throw on your tree, or in someone you don't like much's stocking, a Santa's Grotto, Carousels, the Big Wheel ferris wheel, the Helter Skelter slide, bumper cars and that flying chair thing you wouldn't get me on if you paid me. Seriously, that thing is scary. And of course, the one thing that brings me back year after year, all the wonderfully delicious, albeit outrageously overpriced, European Christmas food stalls. Bring on the Chimney Cake!
Christmas Market Drinks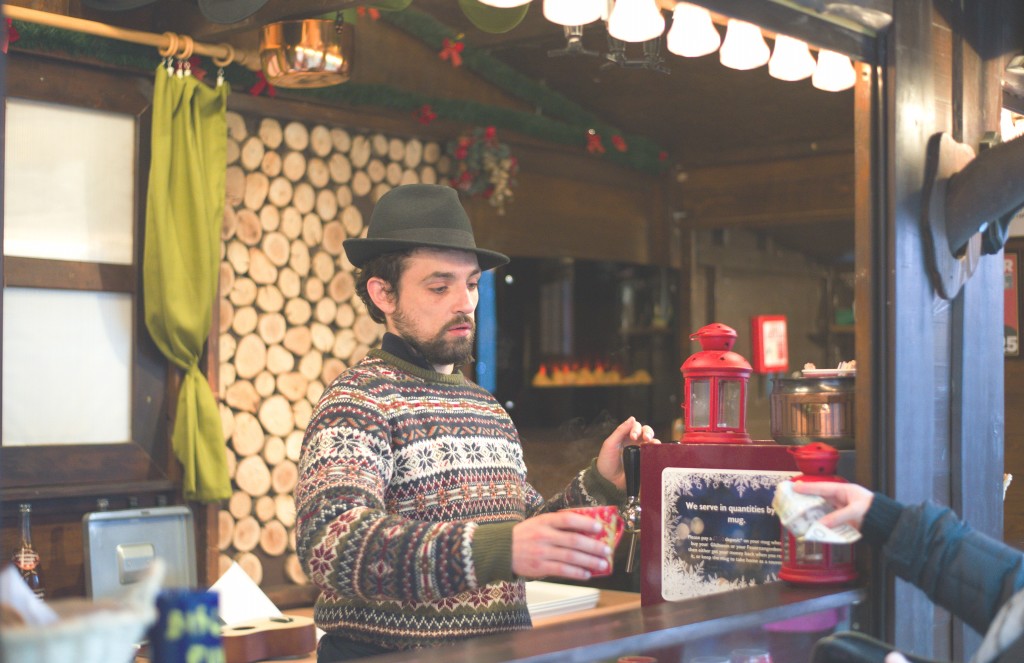 The Christmas Markets usually fill me with dread – crowds, overpriced dust collectors, screaming kids, crowds – but they do have one thing to make me forget all that, or two or three or four things: festive drinks. Yeyyyy. In the European Market you can wet your whistle (and warm it up) with boozy hot chocolate creations, Gluhwein (mulled wine, either as is or with brandy) and Mulled Cider. You can also get Pims Hot Cups, Whisky cocktails and hot toddies from the pop-up Johnny Walker Bothy Bar. Sorted. and if you're like me and crowd-averse, make sure you go on a weekday in the first week and it should be verging on an actual pleasant experience.
There's also a pop-up area not too far away from the market at Festival Village hosted by Pickering's Gin. Here, among other festive flavours, they'll be serving Gin Hot Toddy's. Mmm. That'll warm you up.
Christmas at the Botanics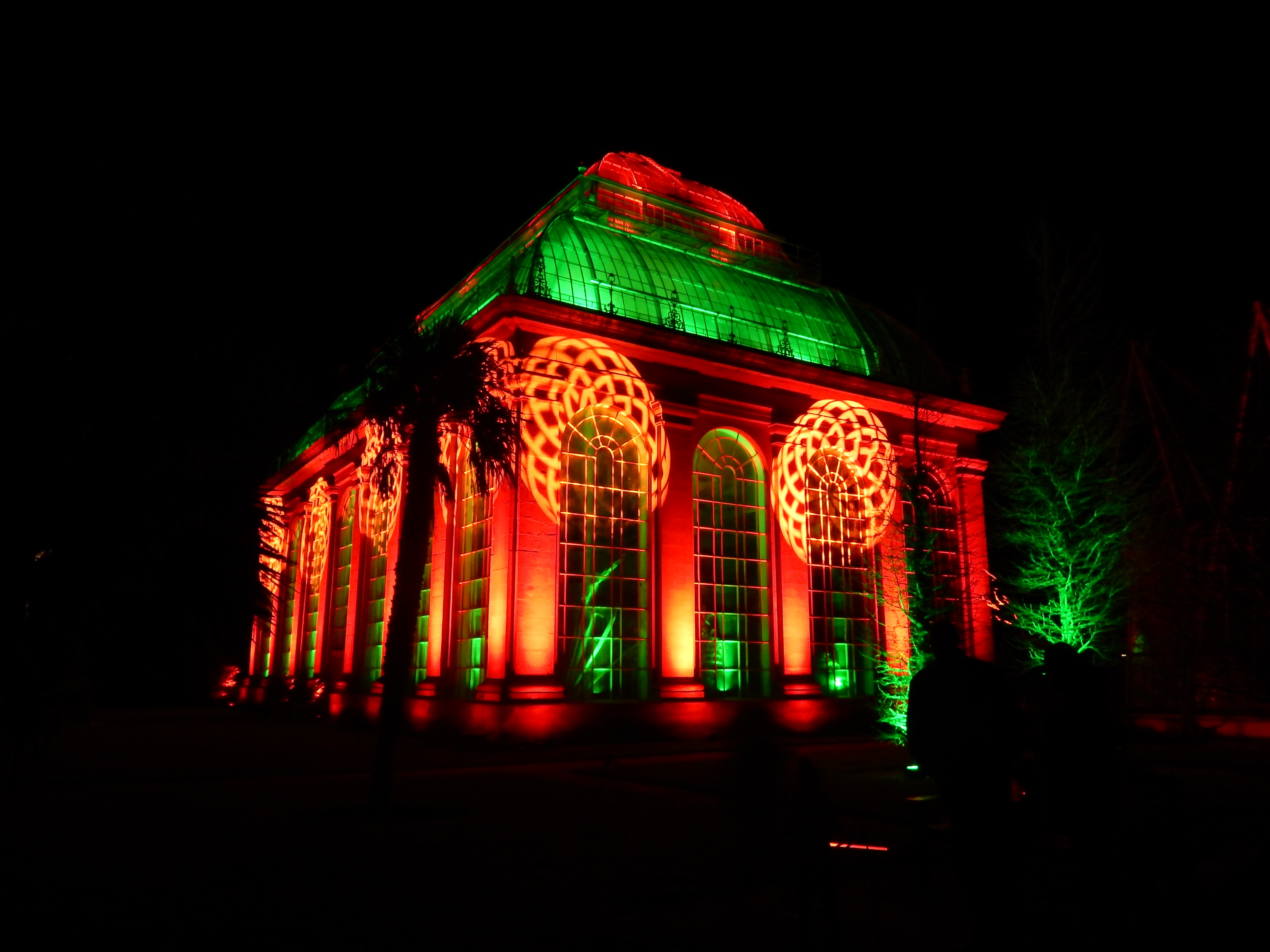 Lordy, there's more? Oy vey. So Christmas at the Botanics is a light show spectacular just like the Castle of Light, just on a bit of a smaller scale and held at the Botanic Gardens. The Botanics show does have something the castle won't though – a scented garden. Oooh. The shows start November 22nd.
Edinburgh Foodies Festival Christmas
Brought to us by the same mob who do the Foodies Festival in Inverleigh Park each summer, this UK road travelling food festival will have Christmas themed food, classes, presentations from winners of various UK cooking shows and local chefs, street food to keep your energy up and of course, a Christmas market to spend any pennies you might have left at the bottom of your handbags after checking out all of the above. Get your tickets online for this one for November 24th.
Summerhall Christmas Market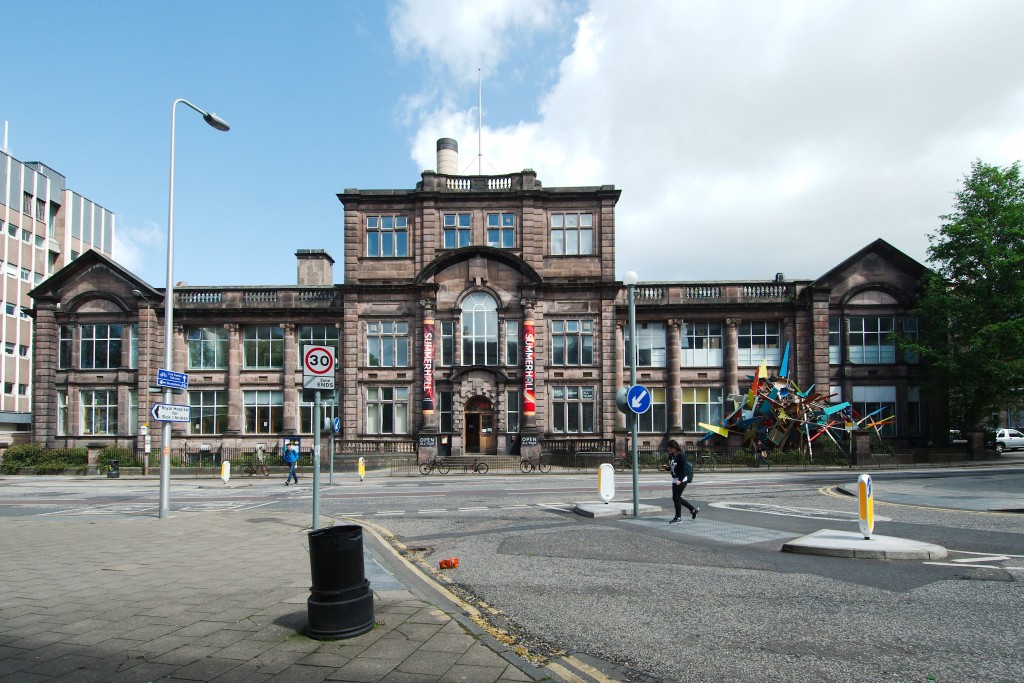 For one day only (this year it's the 8th December) Summerhall, the popular arts venue at the end of The Meadows, will be set up with oodles of stalls crammed full of all sorts of Christmas doohickies. If you want to be crowned the best Kris Kringle giver in the office this year, you'll be guaranteed to find an original gift here. Plus you'll be supporting local artists. Win win. Tickets are available online but if you're lucky there may be some left at the door. There will also be  food vendors and entertainment throughout the day.
Christmas Theatre
Edinburgh locals love coming into town for a Christmas themed day and often include a show in their plans. This year there will be a bunch of the usual smaller family and kiddo theatre offerings around town, but the big one most people will be getting their festive knickers in knots over is The Lion King, which starts on December 5th at The Playhouse. While not exactly Christmassy, it's very, very good, and would be a brilliant addition to a special, wintery family day out.
Aaaand once you've recovered from all that… then comes Hogmanay! Good grief.