(Last Updated On: 18th March 2020)
Being a tourist can be exhausting, and if there's one place in Edinburgh where your stamina is going to be challenged it's the tourist-tastic Royal Mile; a whole mile (1.6 kilometres) of souvenir shops, bagpipes, whisky shops, fudge shops, pubs, bars, restaurants, a castle, a palace, museums, tour buses, tour guides and enough camera waving tourists that you're sure to end up in the background of at least a dozen random family albums.
Sometimes you just need a bit of a sit down to gather some more energy to get back out there, and that's why you need to know about the secret garden in Dunbar's Close.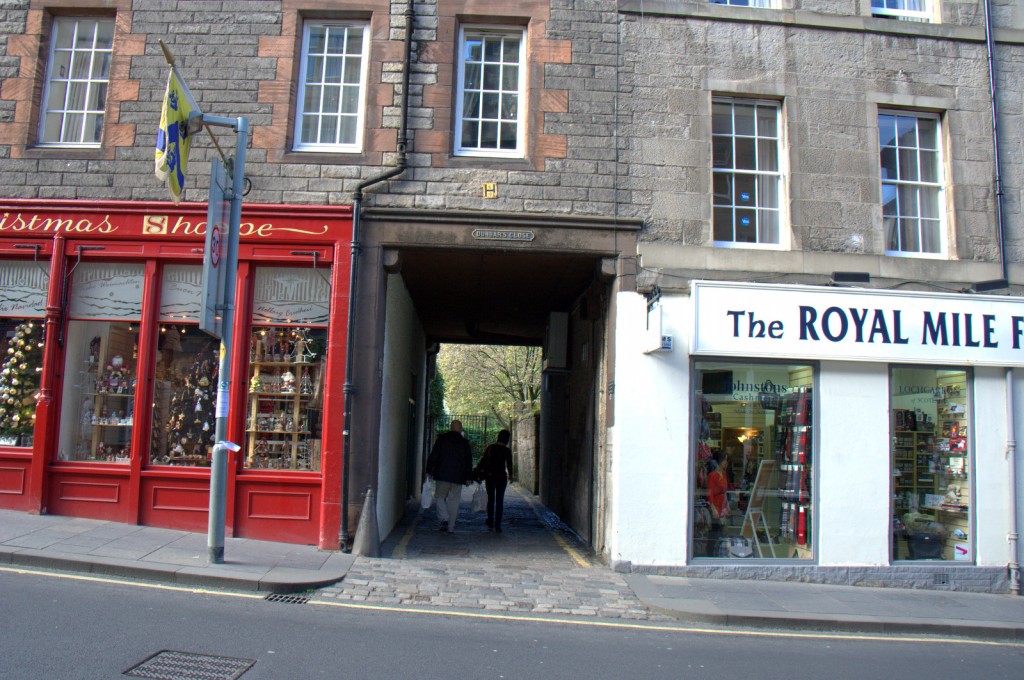 That alleyway is the inconspicuous entrance to Dunbar's Close. And no, I'm not holding the camera wonky, the road's on a hill.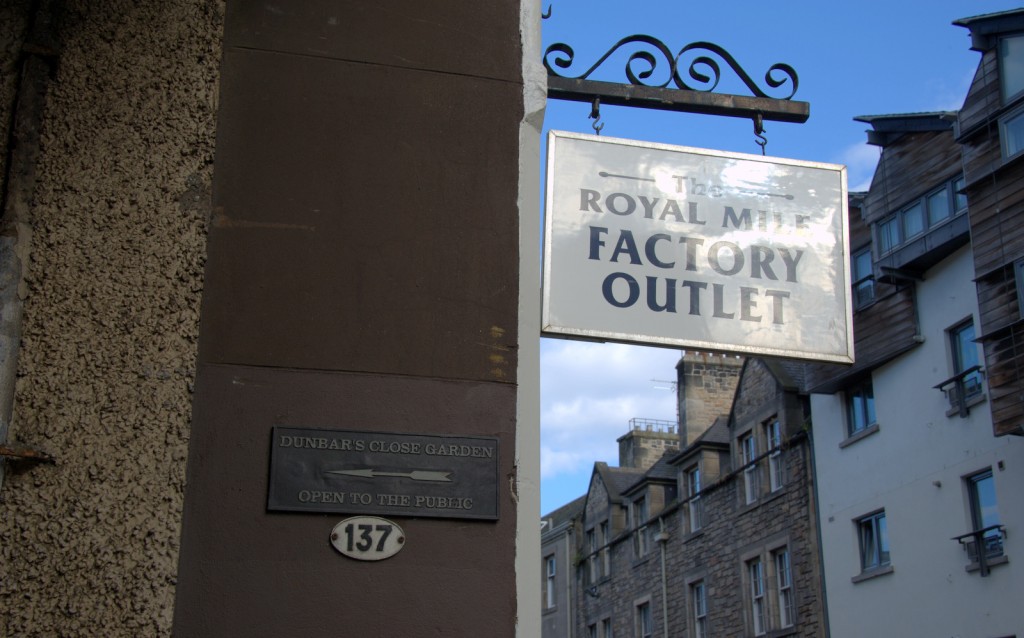 If you're on the left hand side of The Royal Mile, heading down toward Holyrood Palace, it's easy to miss the entrance, so maybe look for this factory outlet sign above too. Or if you're particularly eagle eyed, you might even see this official Dunbar's Close sign which has almost camoflagued itself into the brown wall it's attached to.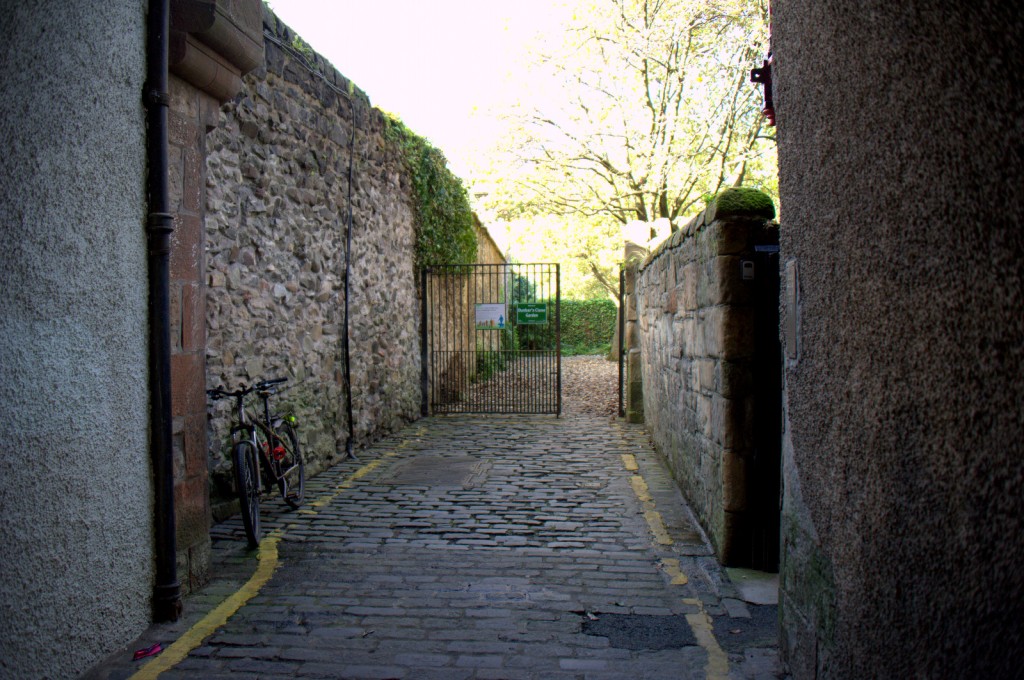 The Dunbar's Close garden is widely thought to have been (but not proven yet) designed by Sir Patrick Geddes, a biologist, sociologist, urban planner and all around super interesting guy. Geddes was ahead of his time, a sort of Victorian greenie who believed the good health and well-being of people who lived in crowded cities could be strengthened from time spent outdoors and in nature. These ideas and many more he implemented were instrumental in the vast improvement to living conditions in the slums of Old Town in the late 19th century. Many small, hidden gardens like this one were subsequently created around The Royal Mile.
The garden is laid out in a 17th Century style with manicured bushes and hedges lining the paths.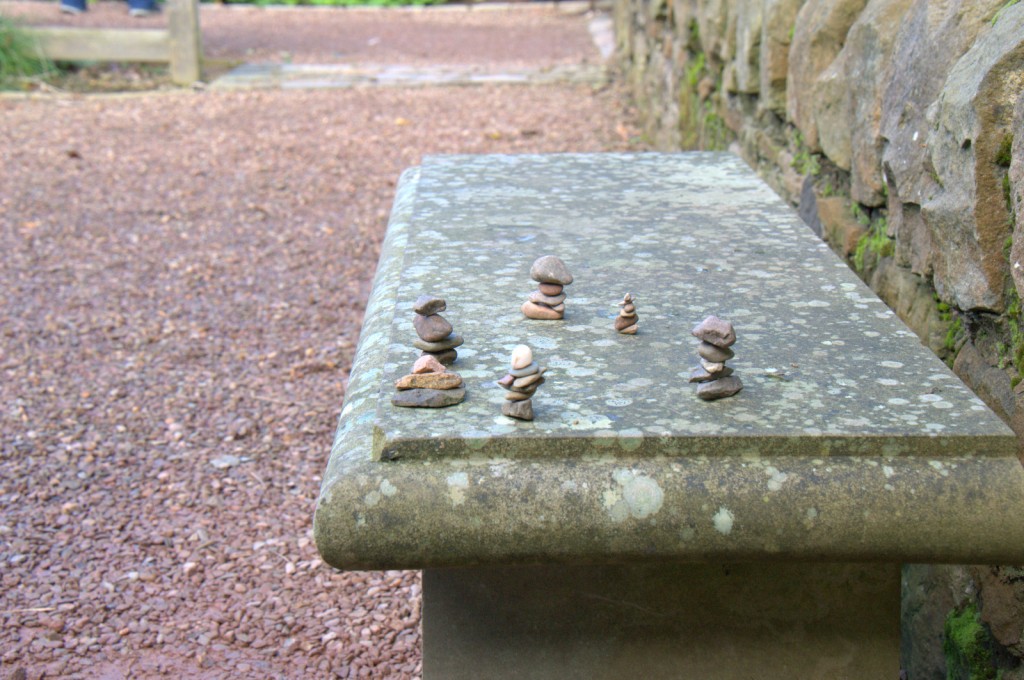 There's a definite air of serenity here. Even these mini stone pillars that someone had left on a bench added to the tranquillity. Or maybe the sudden peace and quiet just makes me go all airy fairy.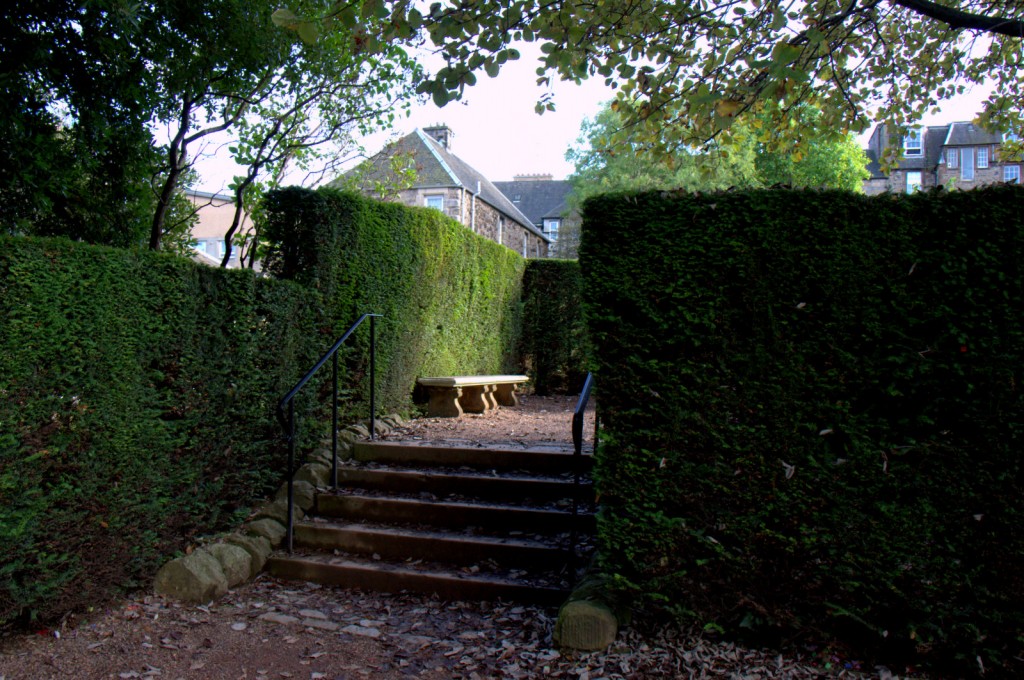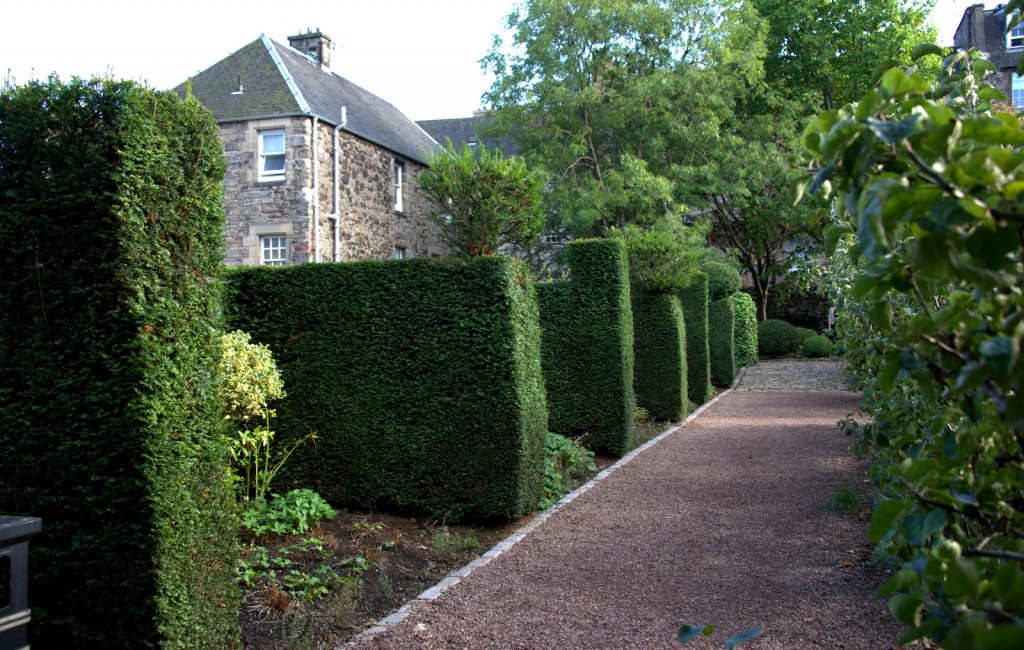 As you can see here, Dunbar's Close Garden is set right in amongst the houses of Old Town.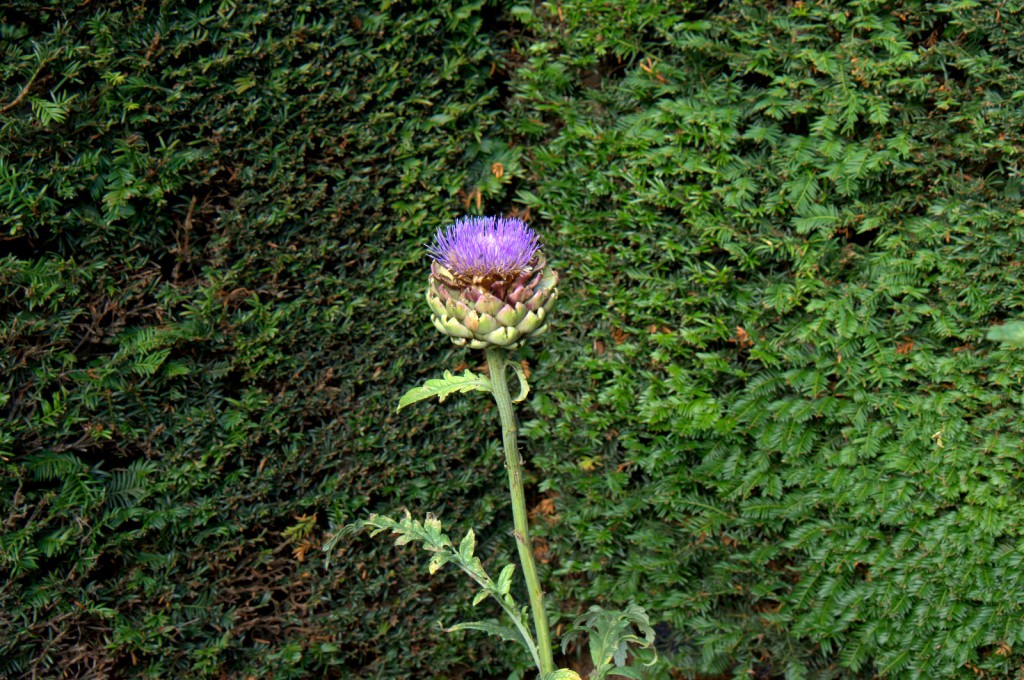 And of course, no self respecting Scottish garden would be complete without one of these – Scotland's national flower, the Thistle.
So if you're a bit weary from all the Royal Mile touristing, remember to head this way for a lovely spot to decompress. Because chances are you've got a lot more to see and do yet.
Stuff to Know:
For more about Patrick Geddes, have a read of this from my History Stuff section.
Address: Dunbar's Close, Edinburgh EH8 8BW
For more information on the garden, you can contact Edinburgh City Council by email [email protected] or phone on 0131 529 7061.