(Last Updated On: 5th April 2019)
I don't eat doughnuts that often, but whenever I do it's no mere casual craving. It's something I need so badly I couldn't get through the day without it; like air or cute animal pics on Bored Panda. So when I get a crappy one it's a complete and utter tragedy. Nobody should have to face the horror of a bad doughnut. If you're in Edinburgh, here's where you're guaranteed to find the best of the best, the Top Guns of the city's doughnuts… oh… ummm… sorry… with all the sugar I've had to ingest this week from sampling everything below I'm slightly hyper…
The Kilted Donut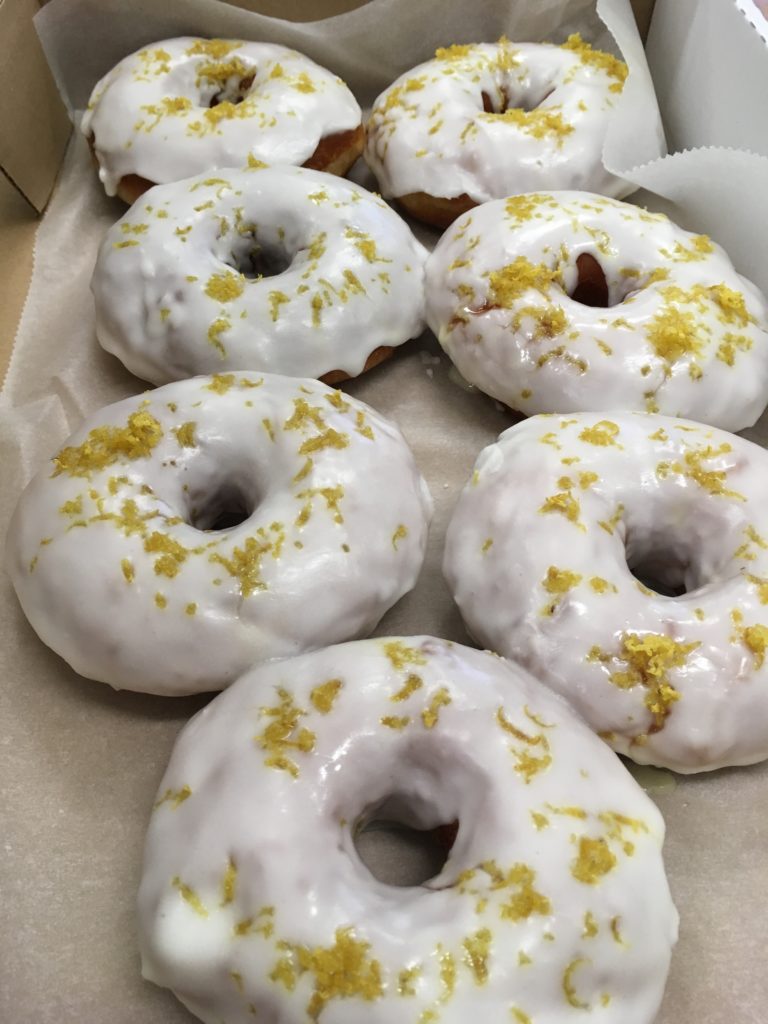 How does Fluffy Coconut, Pina Colada, Cranachan, French Toast, Salted Caramel or Creme Brulee sound? Yes, that's right – delicious. The Kilted Donut rotates six flavours each day, three ring doughnuts and three filled, so you never quite know what you'll be able to get (well, maybe check their social media) but with 20 on their regular menu and some guest appearances now and then, you'll no doubt find plenty to your taste-buds' liking. They also do min version called Kilties if you're watching the calories.
I ordered some of these for my office and the comments in favour of them were unanimously rapturous. The picture here is of their Lemon Drops and I can whole heartedly say it was close to one of the best doughnuts I've ever had (a lemon one from Capri in Italy juuuust beat it).
Address – 191 Great Junction St, EH6 5LQ
Twelve Triangles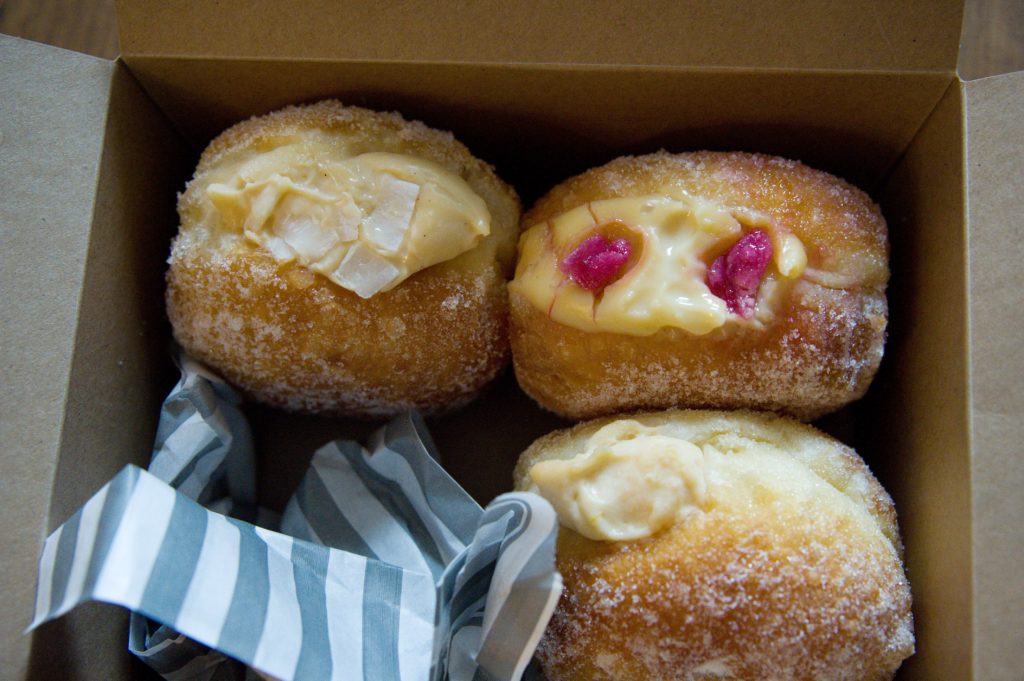 Undoubtedly delicious and inventive flavours like peanut butter cream cheese, lemon ricotta, maple pecan custard and coconut caramel, at £2.50 each they're not cheap, but you can't deny the quality of both the doughnut and the gourmet-ness of the fillings. So if you've decided to shout the office an afternoon treat, maybe stick to sharing them with the people who can get you a promotion, after which you might be able to afford to buy some for the people you actually like. When I'm flush, Twelve Triangles is definitely my numero uno doughnuttery.
Address: 90 Brunswick Street, Edinburgh EH7 5HU
The Bearded Baker
The Bearded Baker opened their very own store in Canonmills in 2017 after starting out as a pop up specialising in bagels and doughnuts. With flavours like Millionaire Shortbread, Bramble and Vanilla Cream and Biscoff (as in the caramel-ish cookie), they'd already built up a big fan base, so get there early or they're likely to be sold out.
46 Rodney St, EH7 4DX
The Sicilian Pastry Shop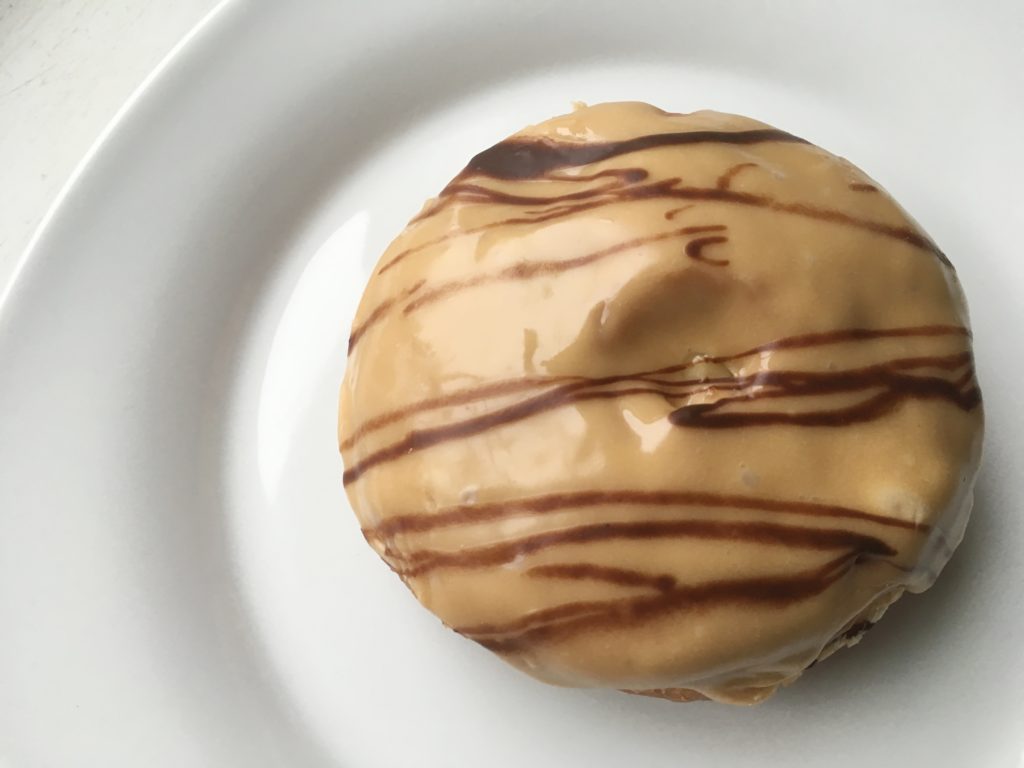 On the other end of the affordability spectrum, you can't beat The Sicilian Pastry Shop's simple caramel doughnuts or their Cartocci (see main pic), a cylindrical, sugar coated doughnut. Both of these are filled with their scrummy creme anglaise, which is unfortunately not ridiculously sweet, so you could probably eat two no problem. And at under a pound each, they're ridiculously good value. Bummer.
Address: 14-16 Albert St, EH7 5LG
Valvona and Crolla
Edinburgh's premier Italian grocer has a cafe on Multrees Walk called Vincaffee that does delicious Bombolini, a small, hand made, Italian sugar doughnut that comes in the shape of one of those ubiquitous charity ribbons people wear on their lapels at fancy events. You can also find them at the Valvona and Crolla pop up booths throughout the year at various Edinburgh festivals, including in St Andrew Square for the Fringe.
Address: 11 Multrees Walk, EH1 3DQ
Baba Budan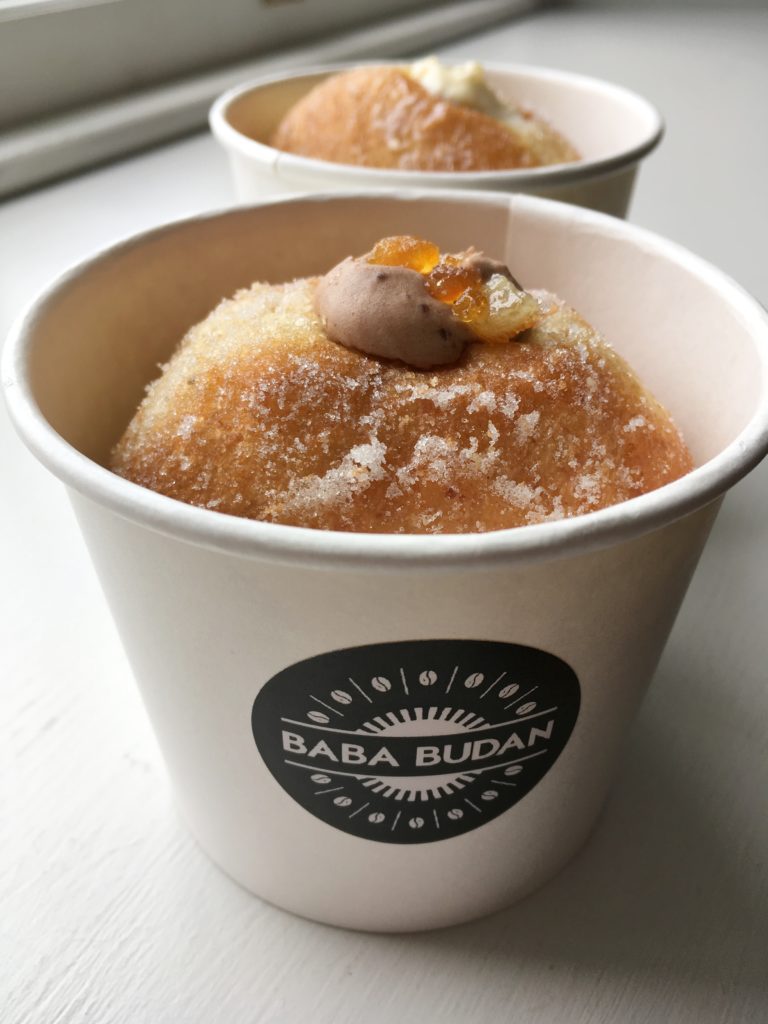 Babu Budan is located in one of the cave-like Edinburgh Arches. Their doughnuts, as pricey and sophisticated as Twelve Triangles and The Bearded Baker, have flavours like pistachio and rose, choc salted caramel, tayberry jam (an elusive Scottish berry) and apple and pomegranate with cinnamon. They bake their doughnuts in-house and even offer a doughnut making masterclass. Ummm… yes please! And just to make it even harder to stay away, their brunch menu includes Doughnut French Toast (with your choice of bacon and male syrup or caramelised pears and chocolate sauce. Sweet Jaysus!
Arch 12, 17 East Market Street, EH8 8FS
Lidl
Yep Lidl! Specifically I'm talking about their jam donuts. They're baked on site but if you take them home and put them in the microwave for a few seconds you'll have created yourself a bona fide doughgasm. Takes me right back to Melbourne's famous doughnut van at the Queen Vic market. Well, not really, because the Melbourne ones are rolled in sugar and the Lidl ones are only dusted with icing sugar, but close enough. And they're a total bargain at around 30p each.
So there you go sugar fiends. Go forth and triple your daily fat intake in a few soft, doughy, delicious mouthfuls. Because sometimes, a doughnut's the only thing that'll make you feel OK again isn't it?
Considerit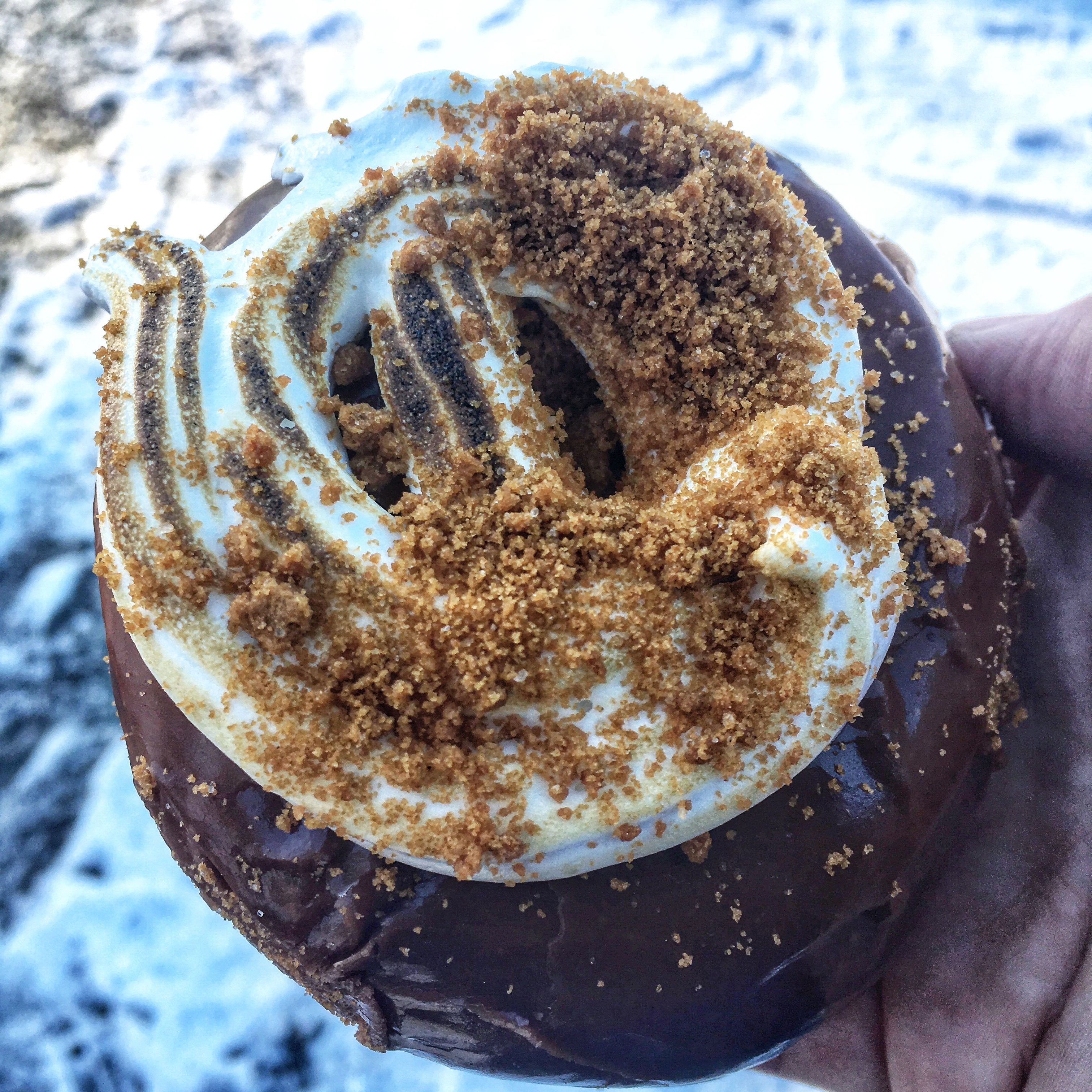 Delicious vegan doughnuts? Yah, aha, I kid you not, they exist. And they're in Edinburgh. Considerit is a cafe, located just across the road from arts venue Summerhall, specialising in vegan doughnuts, chocolate and ice cream. I'm just going to let the picture above of their S'Mores doughnut do all the talking…