(Last Updated On: 15th June 2019)
Looking at the picture above, is the first word that springs to your mind to describe this tunnel 'innocent'? Yeah… me neither. It actually looks more like it should be called  the 'I Wouldn't Want To Be Walking Through Here Alone At Night' Tunnel. But back when it was built, in 1831, this tunnel was indeed part of a very successful, very genteel rail line; the Edinburgh and Dalkeith Railway.
For the visitor to Edinburgh, The Innocent Railway Tunnel will most likely be something you've never heard of. In fact, I'd bet a good many residents won't know about it either, or if they have heard of it, have no idea where it is. Today it's so well hidden in amongst a group of flats at the base of Edinburgh's own volcano, Arthur's Seat, it takes quite a bit of work to find the thing, even with instructions.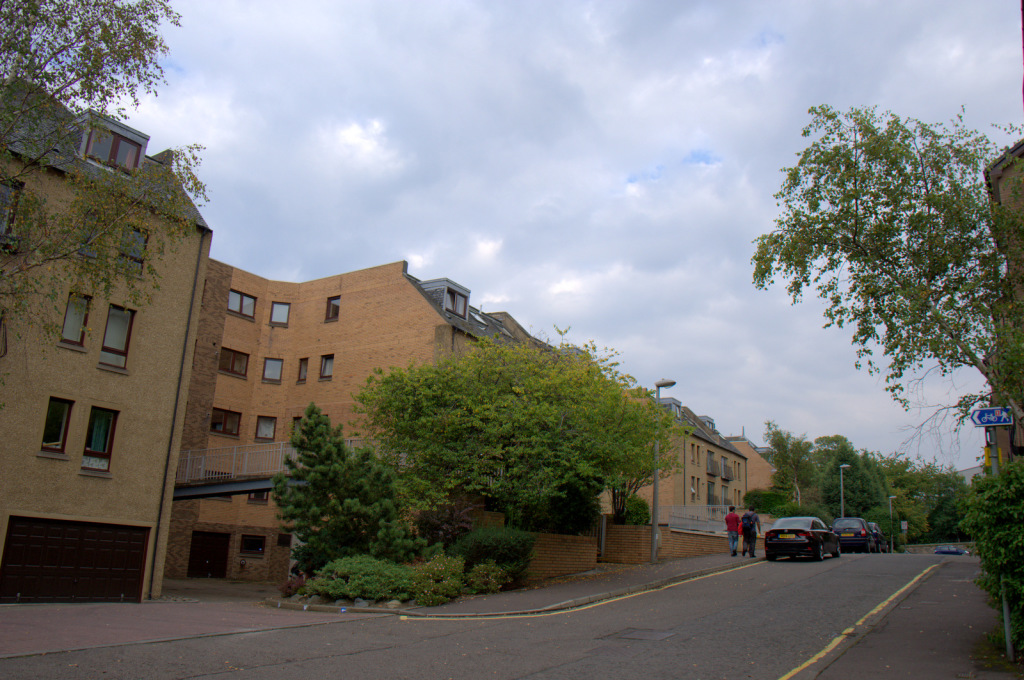 In the early 1800's, there was a huge demand for coal in Edinburgh, both for commercial and domestic use. The coal available close to the city was neither abundant nor good quality, so it had to be transported in by ships from up the coast or via barges on the Union Canal. Even though there were mines only eight miles away in Dalkeith, the roads at the time were not very well made, so road transport was expensive and slow. This is how the idea to build a railway between the two cities came about and I'm sure nobody would be surprised to learn the five major shareholders of the new company were Dalkeith mine owners.
So why the nickname 'Innocent'? Well, the tunnel is a little over 500 meters long and, heading into the city, is built on an incline. For many years they used horse drawn carriages, with a steam powered rope and pulley system for negotiating the hill up the tunnel to the St Leonards' terminus. In 1832 a passenger service began, transporting people three times a day between Edinburgh and Dalkeith, making the Innocent Tunnel the first passenger railway tunnel in Edinburgh.
The most likely reason it developed the name 'innocent' was the fact that it continued using horses long after steam trains became the norm. This meant riding the railway had a certain air of old fashioned, gentleness about it. Others insist it was because there were never any accidents or deaths on the line, but this is largely thought to be urban legend as injuries were in fact common.
Today the Innocent Railway Tunnel has an altogether different feel about it. You certainly won't find any quaint horse and carriage rides. If you decide to check it out, you will find quite a few bicycles whizzing by, as the other side of the tunnel links to a cycle path which takes you to the beachside suburb of Portabello.
What? Edinburgh has a beach? Oh yes. But that's a whole other story.
Stuff To Know:
Back to how to find it. First get yourself to the corner of St Leonards Road and Parkside Street. Turn into Parkside but then veer a quick left onto Hermit's Croft. Don't you just love the street names inEdinburgh? Follow the road around in a kind of circle until it has a sharp right and becomes Terrars Croft. At this point keep going straight until you're at the point in the photo above.
Phew… still with me?
From here I have some handy instructional photos…