Arthur's Seat – the volcano in Edinburgh's backyard
Best outdoor 'thing to do' in Edinburgh
(Last Updated On: January 2, 2018)
Well I'm waaaaaay overdue in discussing this elephant in the room, but spend a few minutes in Edinburgh and yes, you may notice that there's a big old mountain right in the middle of town. This is Arthur's Seat, which as the name suggests is thought to be one of the possible locations for King Arthur's legendary Camelot.  But every country in the UK seems to think it has the real Camelot, so who knows? Even cooler than that though, Arthur's Seat is an extinct volcano, which makes getting to the summit easily one of the best things to do on a visit to Edinburgh.
Situated in Holyrood Park, a 640 hectare, ummm park, even those of us who haven't seen the inside of a gym since high school could get up to the 250m summit of Arthur's Seat in around an hour. Apart from giving you enough of a workout to make all those haggis bon bons you'll be eating later guilt free, the top of Arthur's Seat has stunning 360 degree views of Edinburgh. Once you've caught your breath from the climb it'll be taken away again by the scenery. Don't worry if it's not perfect weather either. Dramatic clouds and a bit of gale force wind action actually makes it easier to pretend you went all the way up to the Highlands. I mean, if you want.
But don't just listen to my waffle. The photos say it much better.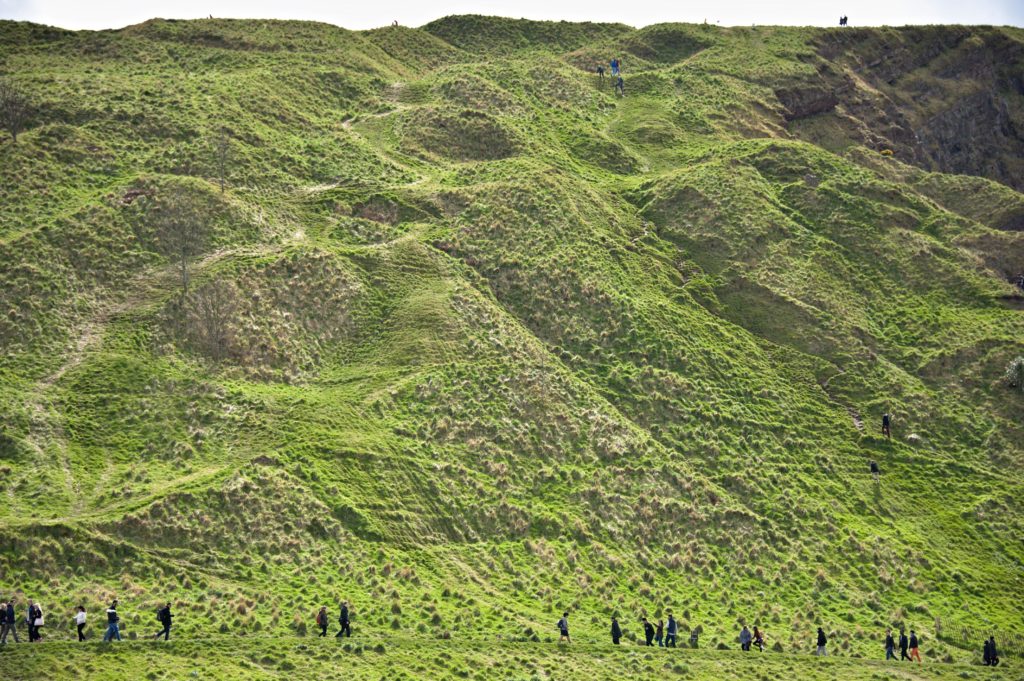 It may not look it, but this is right at the bottom, on the eastern side near Holyrood Palace. The number of people here should give you an indication of how popular Arthur's Seat is, which is good news for those of you who are lone travelers and wary of your safety, as you're probably not going to have an accident and be left injured down a ditch… for long.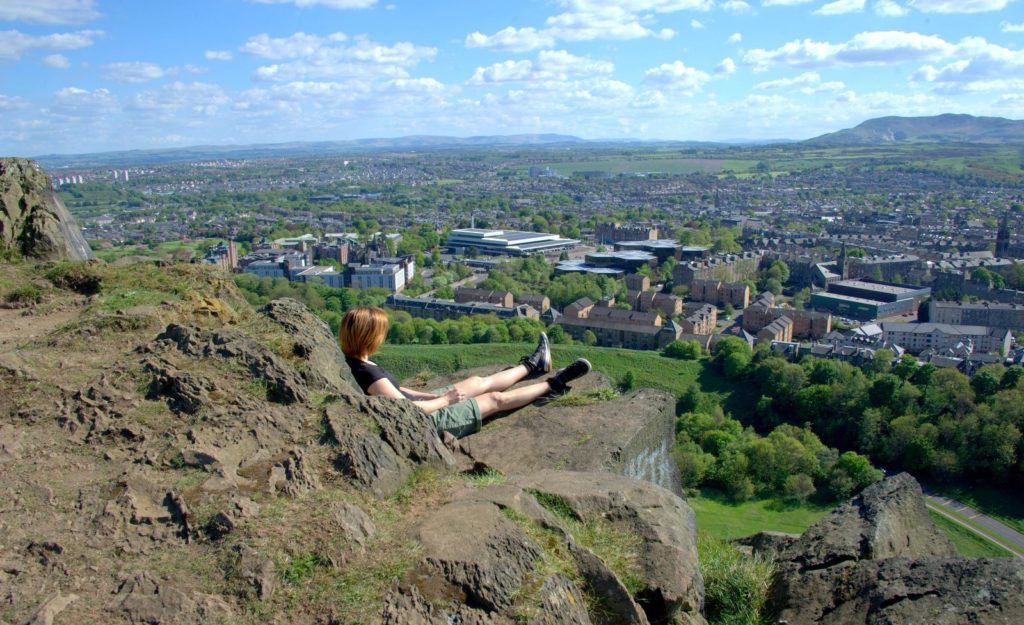 Salisbury Crags lets you be a bit of a daredevil by hanging off the side like this if you so choose.
Really the peak.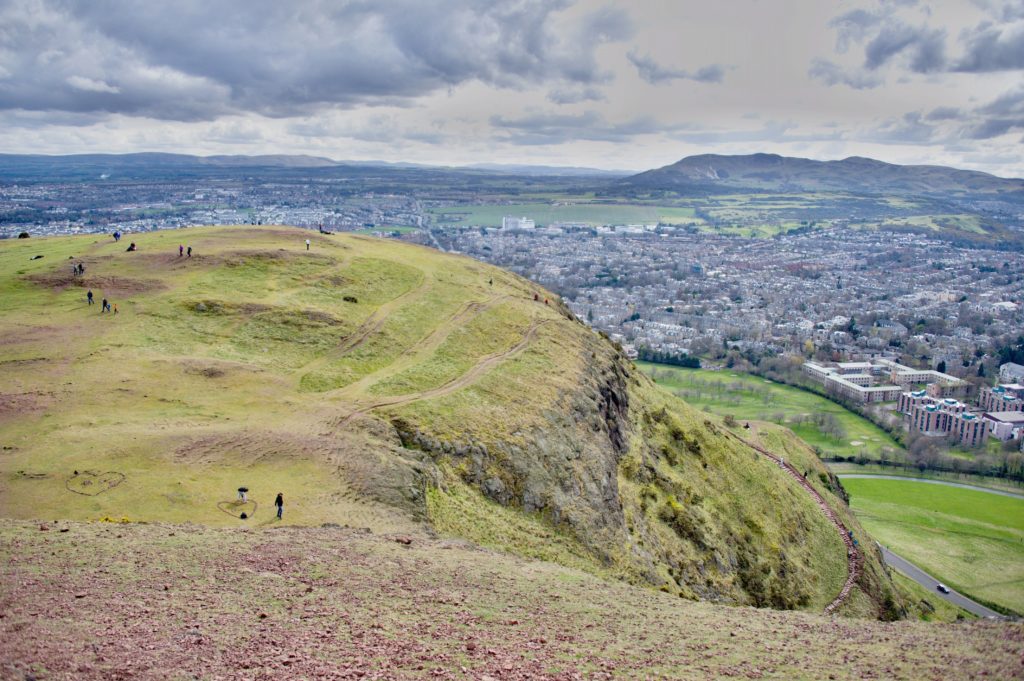 You may not see any real live lava spewing out and no, you can't abseil into its cavity, but spend a couple of hours exploring Arthur's Seat and you can still brag you climbed a volcano. Plus you'll get a great workout and equally fab views at the top. Much cheaper than a ticket to Iceland, yes?
Stuff to Know:
There's quite a few different paths to take to reach the top, the most popular being straight up the stone steps just past Salisbury Crags. But I think going round the back to any of the paths that start between the back of Holyrood Palace and just before you reach St Margaret's Loch are much more enjoyable. There's less crowds and the footing is better, as the stone path on the other side has worn smooth from all the traffic and gets pretty slippery.
There are four hill forts in Holyrood Park for you to explore, all about 2000 years old.
All that exercise made you hungry? Well, wander round the back of Holyrood Park in a westerly direction and you'll probably stumble upon the Sheep Heid Inn, Edinburgh's oldest pub.