(Last Updated On: 2nd January 2018)
Scotland's outdoors are so full of beauty, it would be a travesty to come here and not walk up at least one mountain and take a look. Even if you're in Edinburgh and short on time, there's really no excuses; one day is all you need. At only a one and a half hour drive from the city and another one and a half hours to walk to the top, getting yourself to The Trossachs National Park and climbing little Ben A'an is a very doable, very rewarding day trip.
Stirling Castle Loch Lomond and Trossachs National Park day tour
The Scottish take their hill walking pretty seriously. Their mountains, or Bens, are not just given a name, but are categorised by height. Bragging rights are ordered by whether you 'bagged' yourself a Donald (anything over 609m), a Graham (609m to 762m), a Corbett (762m to 914m) or the big daddy, a Munro (over 914m). At just 452m high, you won't be doing much bragging after climbing Ben A'an (it's really just a hill) but for such a small output of huffing and puffing, the views are stunning.
The walk starts out steep and stays that way, but with such stunning scenery, you'll hardly notice, right?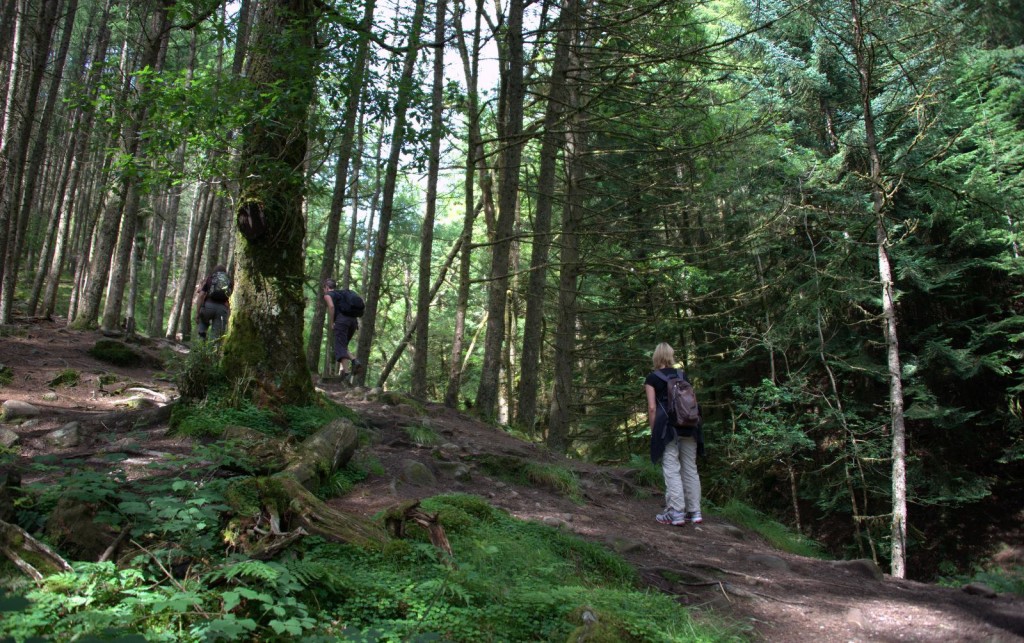 After a lush pine forest, the next section is an easy to negotiate rock path. Well, easy-ish. It's still pretty steep, as you can see.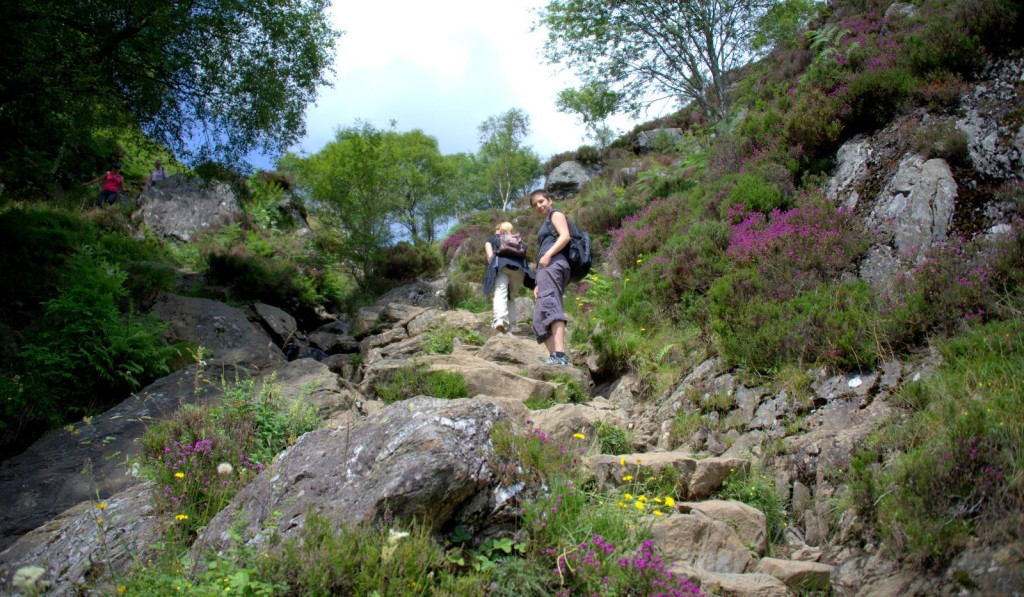 And ta daaa, only about an hour and a half since you got out of the car, this is what you get as a reward.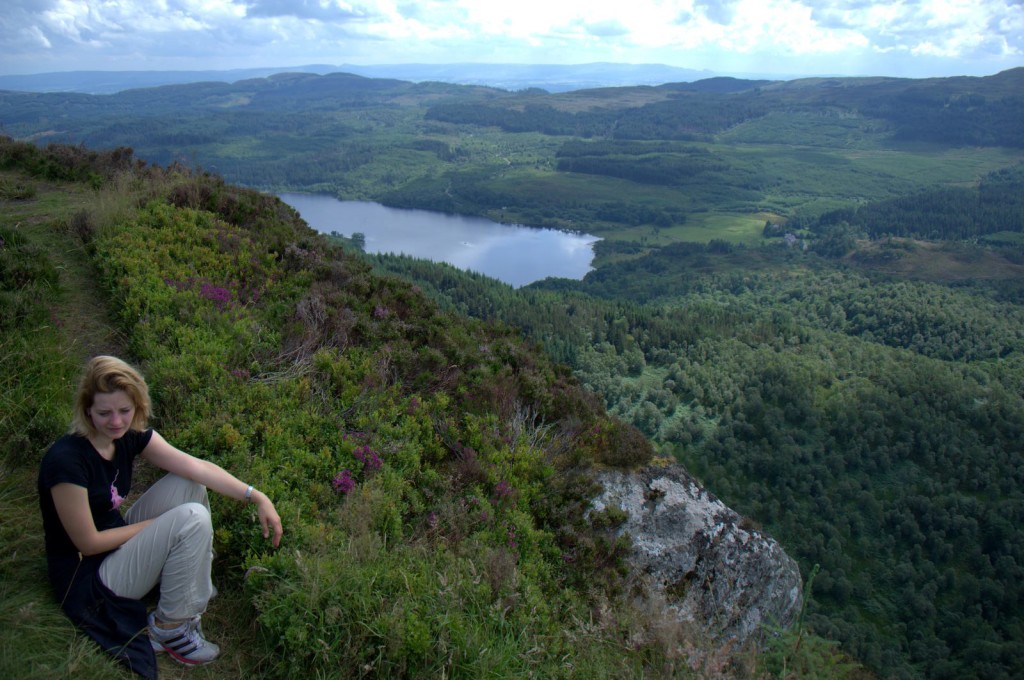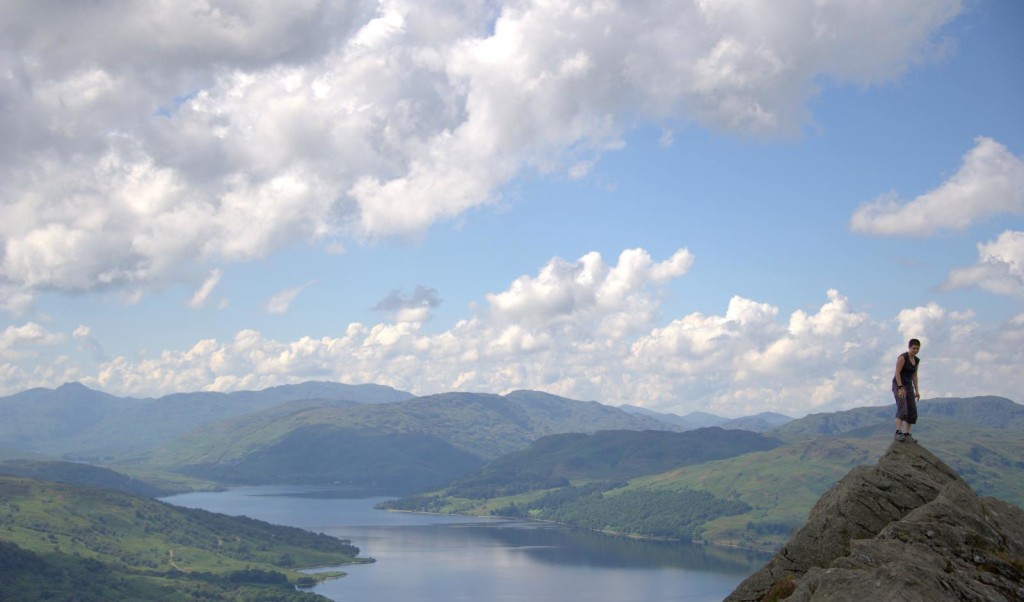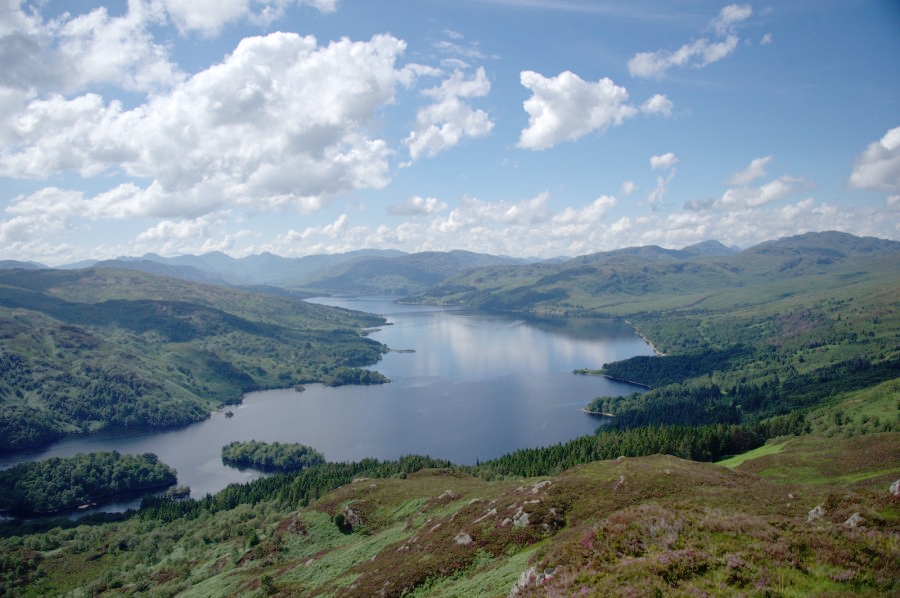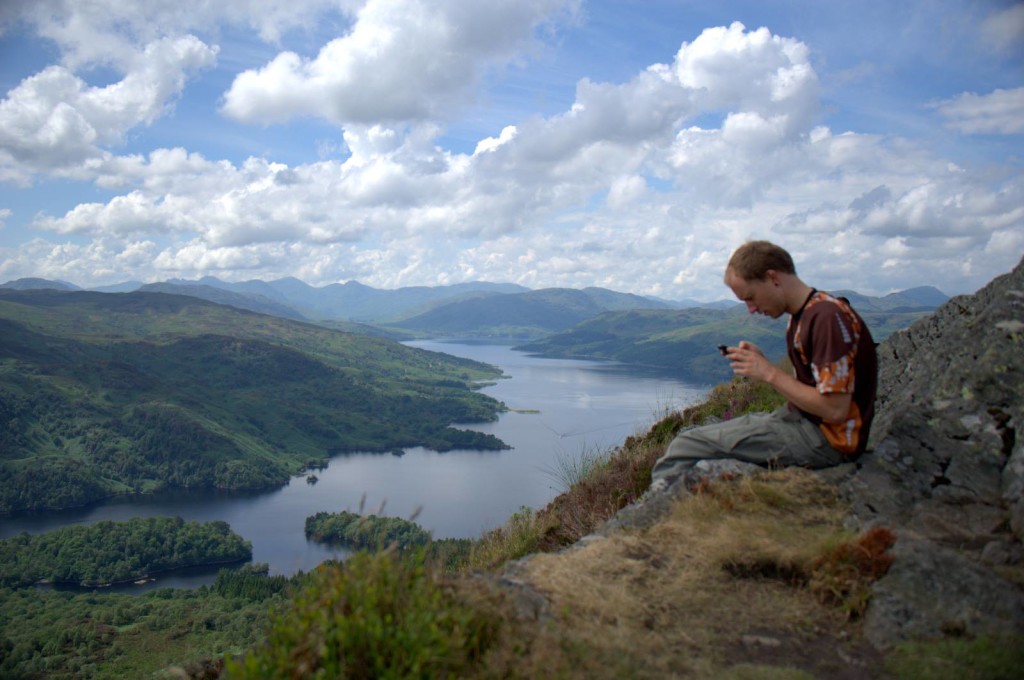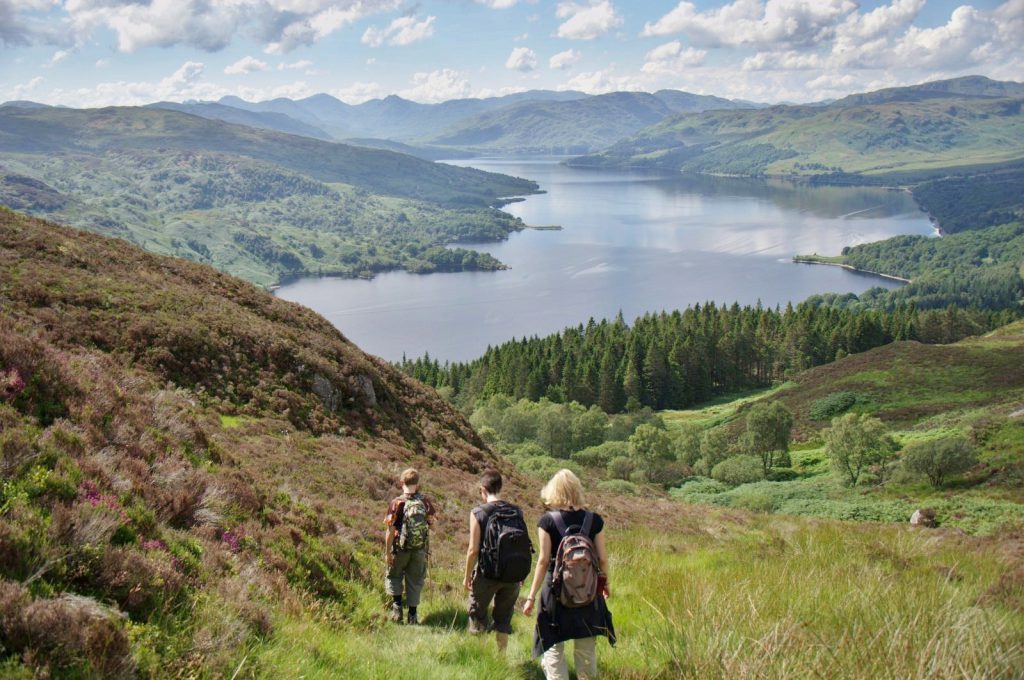 No, he's not checking his social media status, he's checking on an alternative route to get us down. And this is what he found – the other side of Ben A'an. There's no trail marked out this way, but in Scotland there's an Outdoor Access Code which means, roughly speaking, you're pretty much free to ramble wherever you like, as long as you do so responsibly.
Day Trip to Loch Lomond and Trossachs National Park with Optional Stirling Castle Tour from Edinburgh
Leaving Ben A'an this way, there's no trail. You basically just want to keep going down, and you'll eventually find your way to Loch Katrin, the body of water you can see in these pictures. Or if you don't fancy this kind of exploration, just go back down the way you came and give your quads a mighty workout from that steep decline. But be warned, Ben A'an is pretty much like the gateway drug to a new passion for hill walking. I guarantee you'll end the day with a desire to bag yourself something more substantial.
Stuff to Know:
You'll need to hire a car for this day trip, but in peak tourist times – July and August – the prices at most larger hire companies double and sometimes triple. In this case, try one of the smaller hire companies like Condor. They're not right in the centre of town, but they'll save you a fortune.
Even though Ben A'an is not that high, the weather in The Trossachs is still very changeable. Make sure you dress in layers and take a light, waterproof jacket even if it looks like it'll be a sunny day.
If you need food supplies, you'll go through the town of Callander about half an hour before your walk. Local legends Mhor Bread will do nicely for a packed lunch. If you want something more substantial either before your climb or after (I'd go after – all that exercise will make you ravenous), The Byre Inn is a great little traditional pub not far from the car park.