(Last Updated On: 22nd September 2021)
I'm about to totally rave about Civerinos. But to understand the significance of said rave, you must first know how much I love Italy. Ever since I was a bambino I've longed to live there. I've visited many many times, and so yes, I've also eaten there. A  lot. So when I read the countless cries from oodles of strangers that Civerinos' pizza is as good as the stuff you get in Italia, I was three things; excited, excited and excited. Yeah, call me glass half full, but I chose to believe. And I was rewarded for that faith, but not entirely in the way you might think.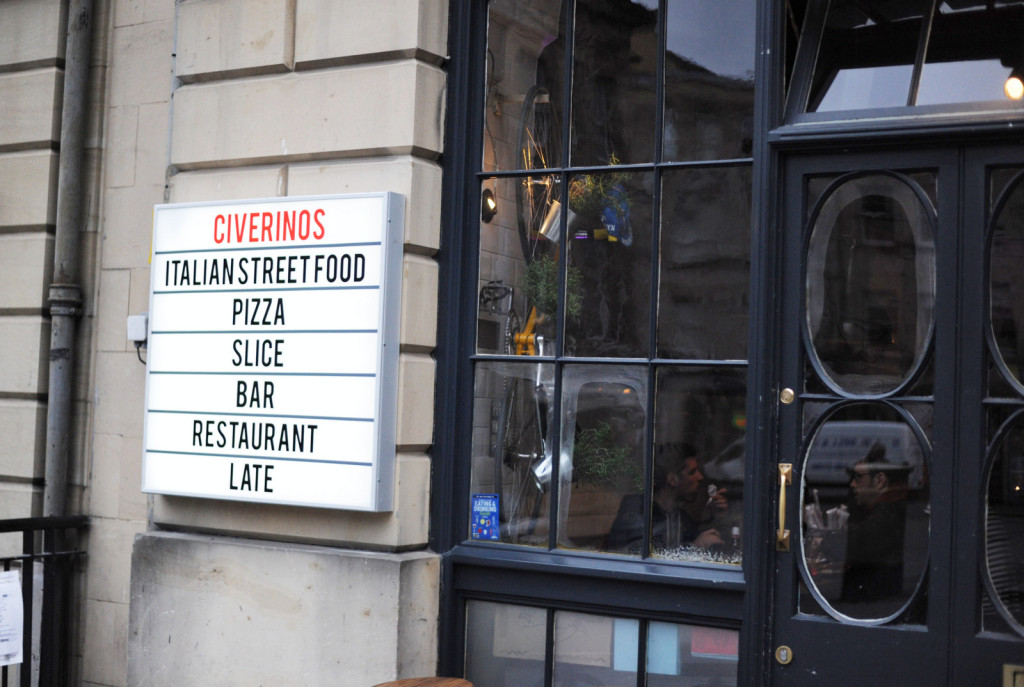 Having only opened their doors at the start of 2015, Civerinos have already amassed a dedicated following. I can see why. The moment we were seated, my whole group was greeted with an 'on the house' frozen Spritz. Steady. Free booze is not for every customer, just ones with a birthday. But still, nice touch guys. Over the next two hours, our waiter Fabio set about giving us down to earth, attentive and, most impressively, fun customer service. It was a reminder of exactly what is too often missing in other restaurants.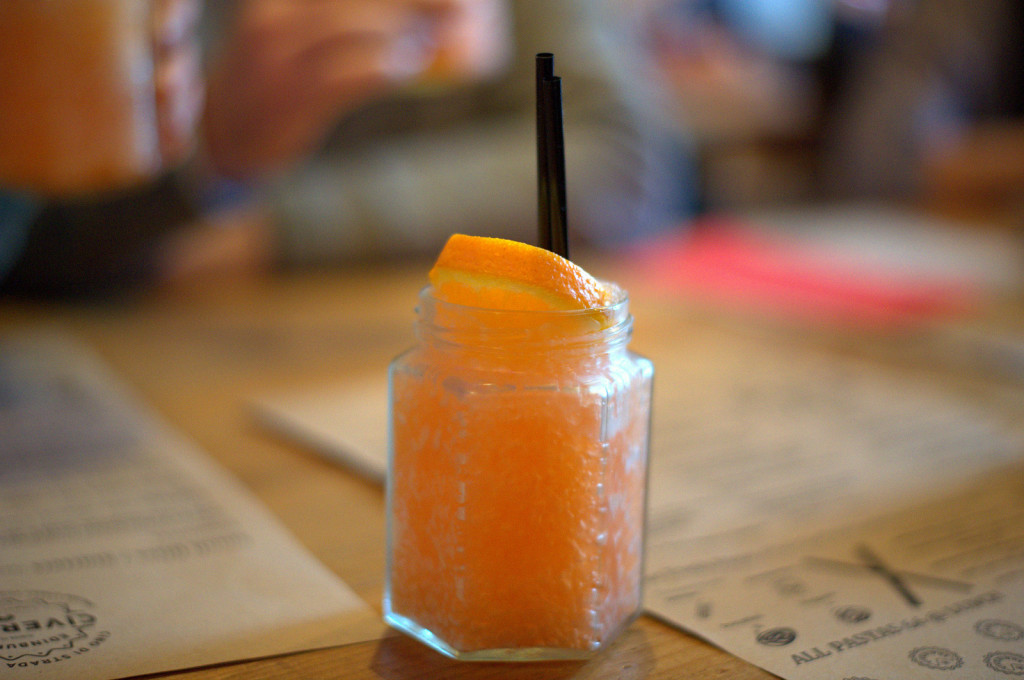 Between the four of us fatty boombas we wolfed down quite a good chunk of the menu – 2 pizzas , pasta ragu, tempura zucchini, al tagliata beef, parsley and chilli calamari and lastly, in an effort to aid our poor overworked guts, southern Italy's favourite digestif,  limoncello. Ooof. The food was loudly decreed to be "delicious", "yum" and "oh… mmm" but I did have one tiny, little, itsy bitsy, miniscule quibble; the burrata. A good burrata should ooze creamy deliciousness when you cut into it and mine didn't. But you know, it's very difficult to get a good one outside Italy. They're meant to be eaten the day they're made, so the fact they need to be imported makes it nearly impossible to get them super fresh all the way over here in Edinburgh. So I won't hold it against them.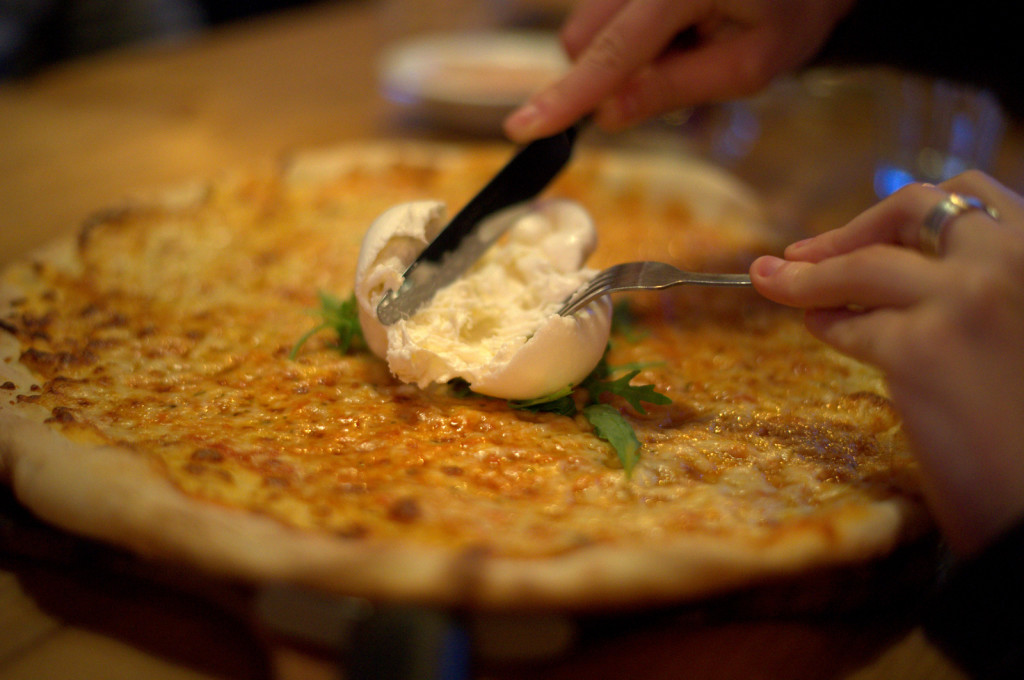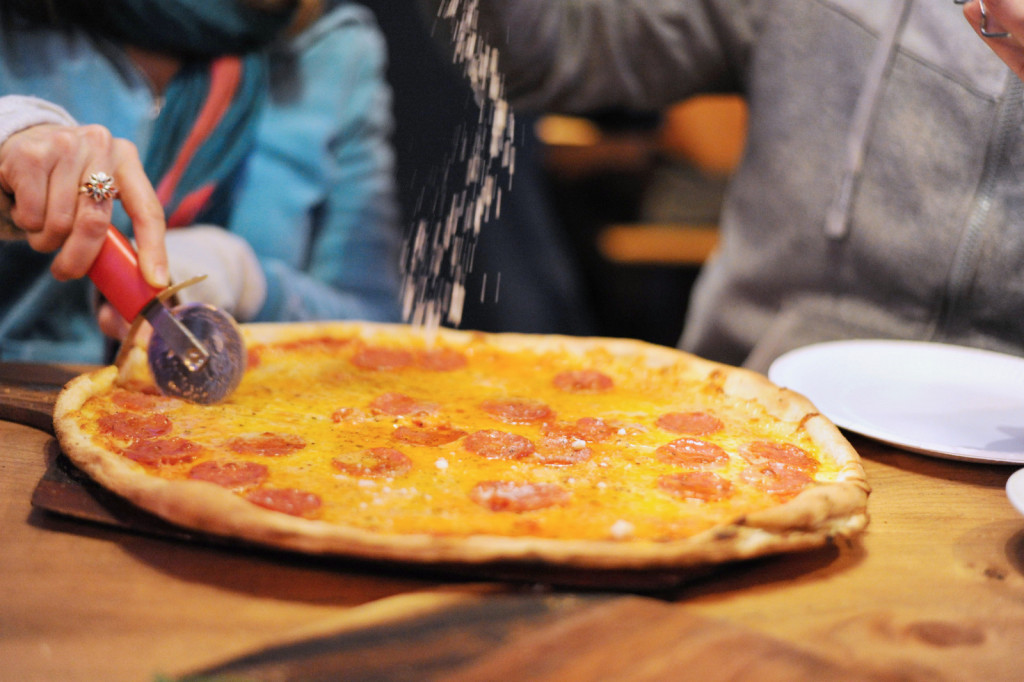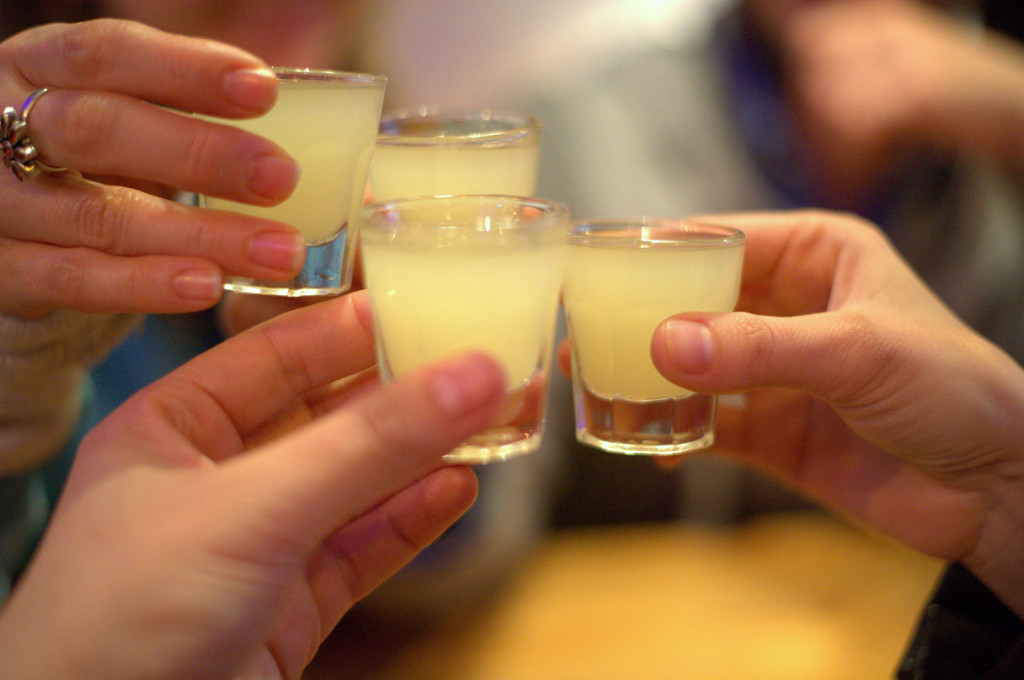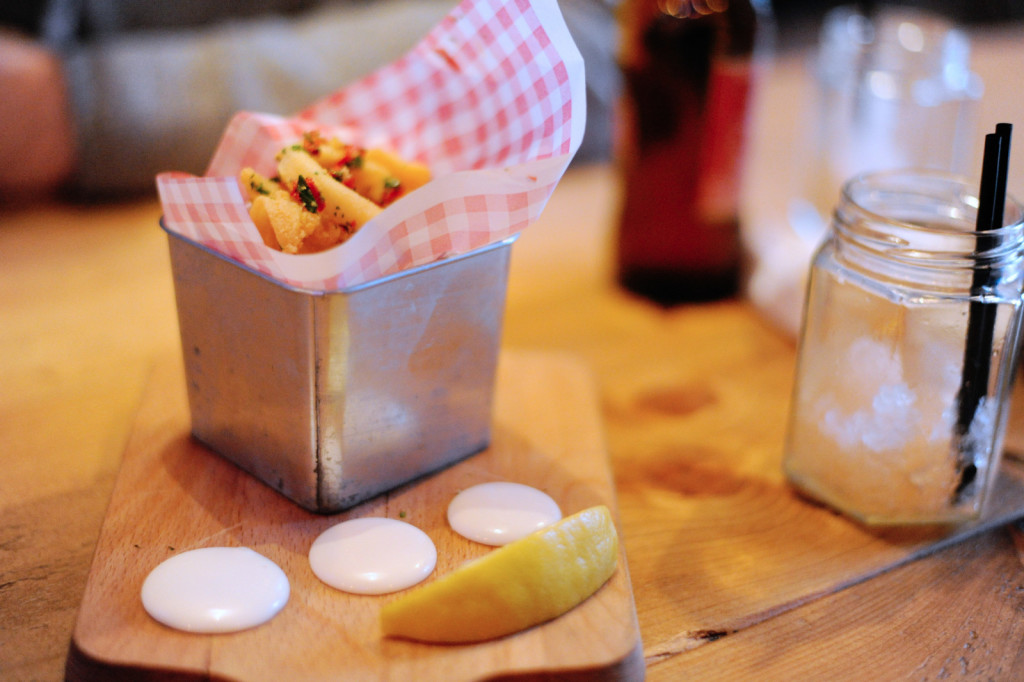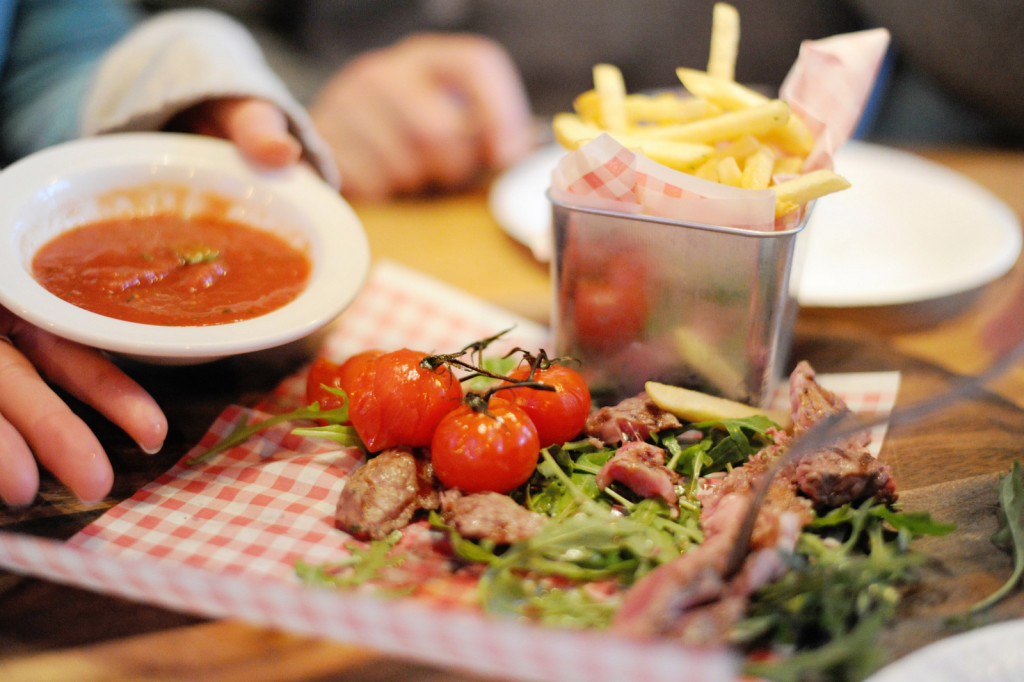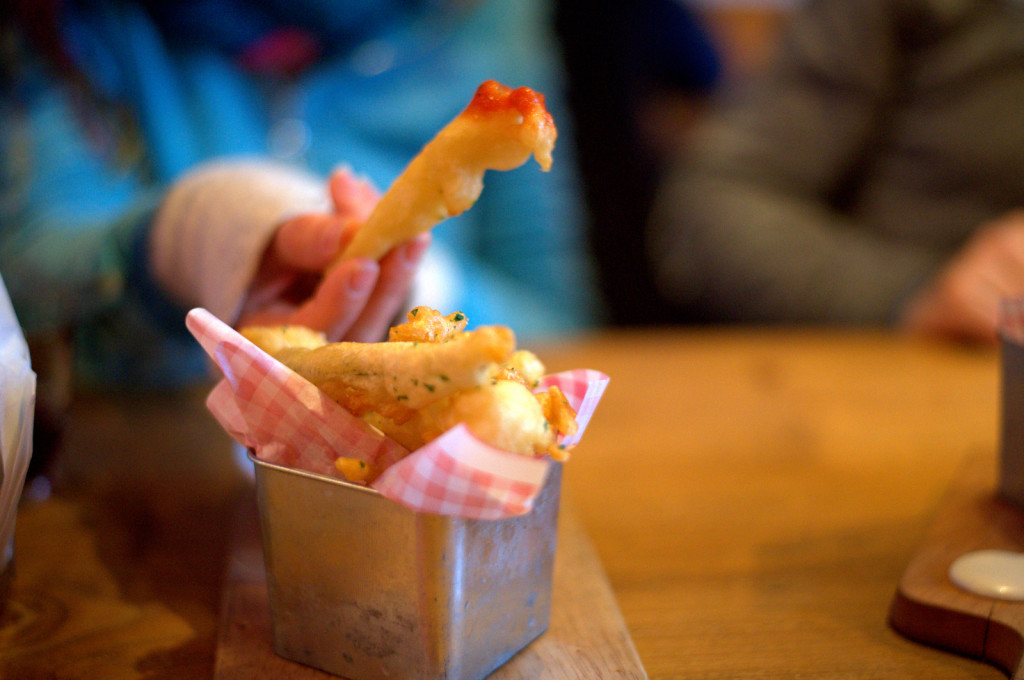 But it's not the food alone that makes Civerinos special. It's the whole kit and kaboodle. It's the decor (red brick and white tiled walls, huge windows looking out to the square, communal seating at wooden tables and a vintage bicycle hanging from the roof), the service and an overwhelming good vibe that smacks you in the face as soon as you step in. Funnily enough, besides Italy, it reminded me of places in my hometown Melbourne, and that of course only made me even more warm and fuzzy than the Spritz, the Prosecco and the Limoncello already had.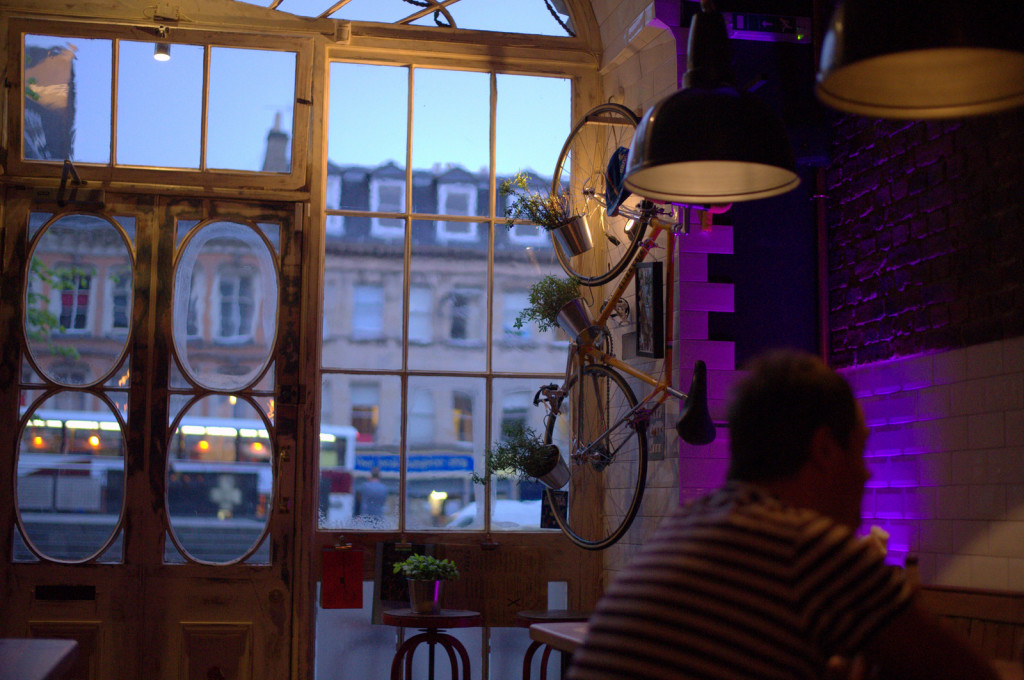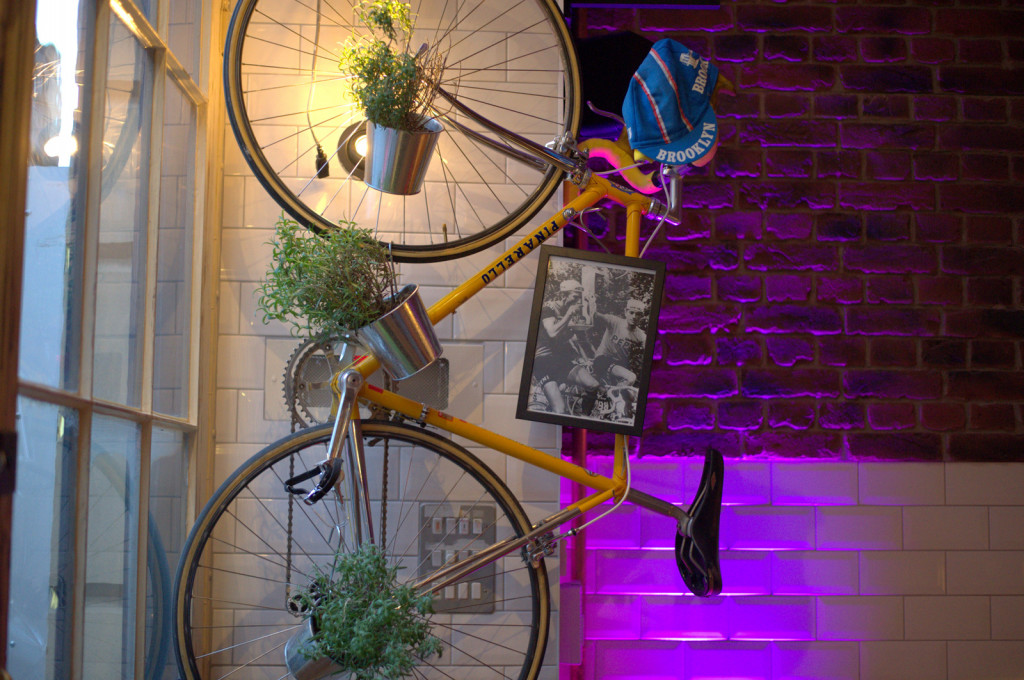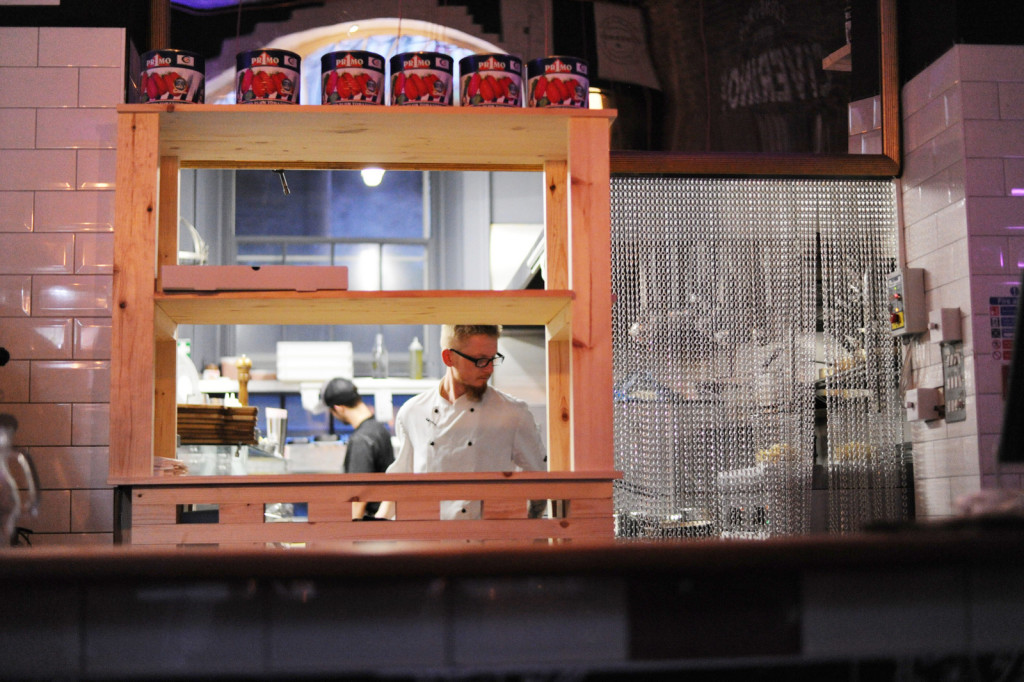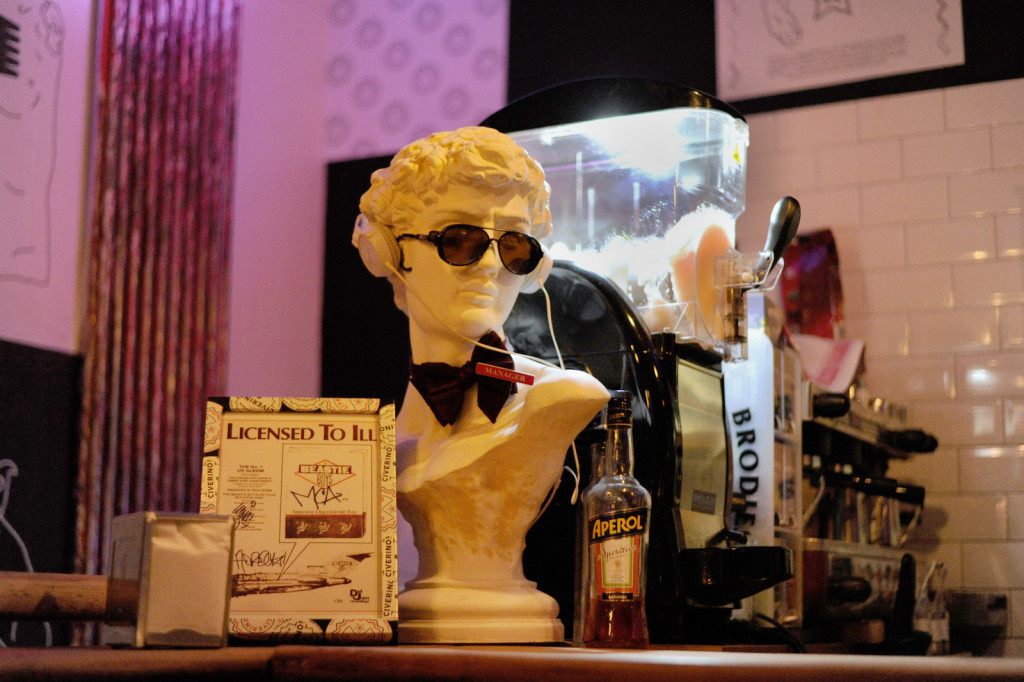 Now, after some reading up on Civerinos, I've just got to get on my soap box for a minute and address all those harping on about the restaurant name, insisting 'there's no such thing as Italian street food'. For god's sake. Firstly, you're wrong and secondly, you're missing the point. OK, it's not the street food that comes immediately to mind when you think of Vietnam or Thailand or New York. It's obviously not a food truck or sold out of a cart. But actually, yes, there is Italian street food. Pizza is street food (albeit usually the thicker, square focaccia variety), as is arancini, the Sicilian pani ca meusa, gelato, zeppole, panzerotti, piadina, crema fritta and so many more that I dare not list, lest I dribble so much my laptop explodes.
But beyond that, I think the idea behind the name must be aiming more for the street food ethos; a relaxed, casual, fun vibe and affordable, tasty, fast food. And ummm, if you're reading this Civerinos, I'd definitely be back in a flash if any of the above that you don't already serve suddenly started appearing on the menu. Well, I'm thinking more zeppole (a sort of donut) and crema fritta (custard fritters), less pani ca meusa (pork spleen on a roll – blergh).
So is it, as others have raved, the best Italian in Edinburgh? Well, that depends what you're looking for. You could go to somewhere like Contini's on George Street and pay £17 for a seriously excellent bowl of pasta, but that kind of extravagance should be left for special occasions, like when your boss is paying the bill. Is it the best pizza outside Italy? Well, pfftt, who cares. it's easily going to be one of the best pizzas you've had in Edinburgh. More importantly though, as well as damn good everything else on the menu, Civerinos have mastered something that so many places fail to get right; incredible service. Fabio, take a bow. He understands, and looking around to perve on the other tables I'm pretty sure all the other staff do too, that a night out to dinner should be fun.
Stuff to Know:
Address – 5 Hunter Square, Edinburgh, EH1 1QW
They also have a second outlet, Civerinos Slice, 49 Forrest Road, Edinburgh EH1 2QP
Phone: +44 131 220 0851 
Email: www.civerinos.com