(Last Updated On: 22nd September 2021)
I'm a big fan of Edinburgh Police Box businesses. Police Scotland have in the past sold off handfuls of the iconic architectural 'Tardis' treasures, but in 2014 they announced the sale of the last few to ever go on sale. Which means, all over the city, you'll see abandoned Police Boxes being given a bit of a spruce up and cool local businesses moving in. The latest one to catch my eye was Over Langshaw Ice Cream Box, sitting in prime position at the top of Grassmarket.
Open since 2015, the Ice Cream Police Box is the newest venture for the Over Langshaw Farm, a Scottish Borders company who've been supplying our city's restaurants with their creamy smooth stuff for many years now. Their ice cream is organic, gluten free and homemade. The milk is from their own cows, eggs are from their free range chickens and the fruit from their own paddocks. Flavours are seasonal and run from traditional, like vanilla and mint choc chip, to more Scottish themed, like Blackberry Swirl or Cranachan. There's even a Heather Honey with Pink Peppercorn if your taste is a little on the, ahhh, eclectic side. The super cool (or 'Cool As' so their motto goes) girls behind the counter gave me a try and I can confirm it does indeed taste like a floral shrub sprinkled with pepper and mixed in cream. So well done for getting the flavour spot on guys, but nah, it's not really for me. I went for the safer bet of Gooseberry with Elderflower and Blackberry Swirl (see below). Scrummy.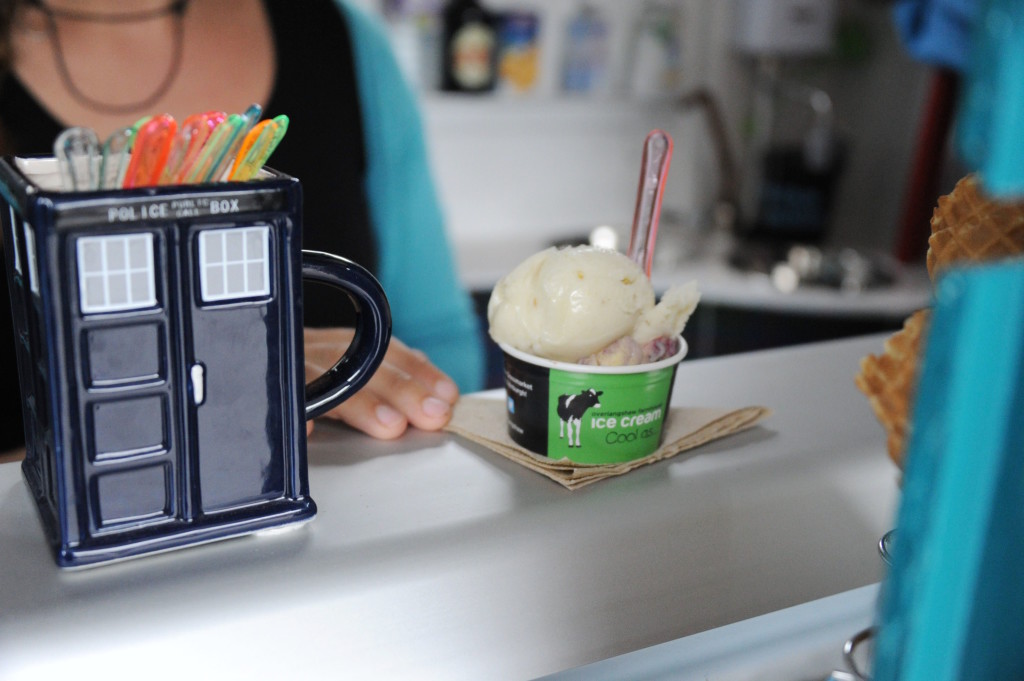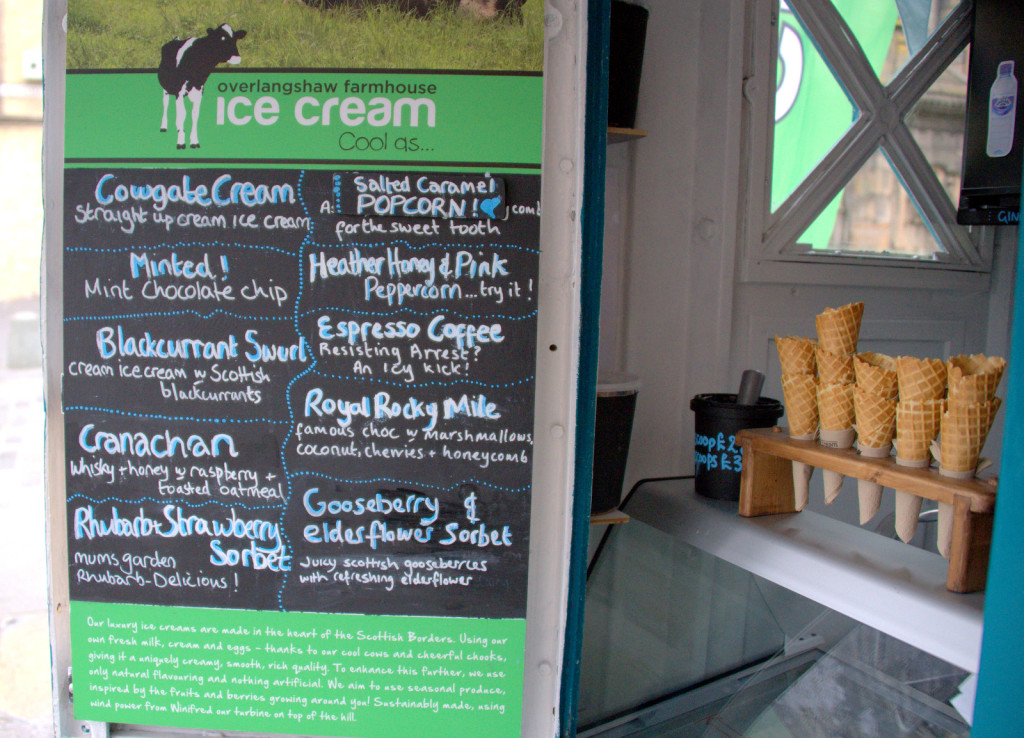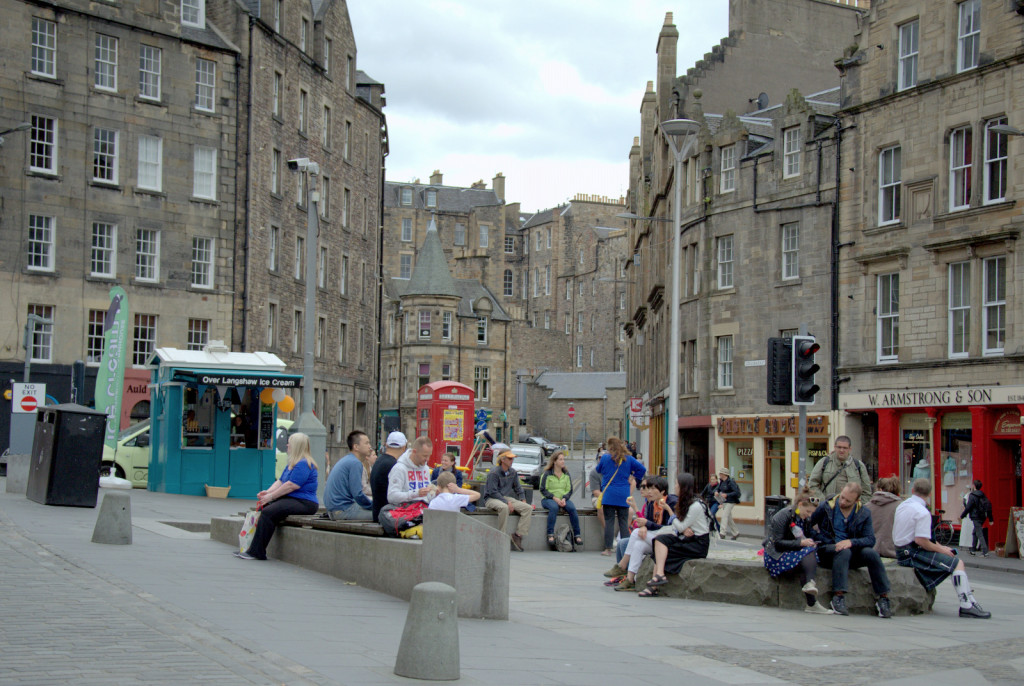 What's not to love; another brilliant Police Box, ice cream and the amazing Old Town skyline for a back-drop while you devour it.
Stuff to Know:
As well as ice cream there's also fruit sorbets to try.
Website:- www.overlangshawfarm.co.uk. They're also on Facebook and Twitter
Interested in the history of Edinburgh's Police Boxes, well here you go.