(Last Updated On: 4th August 2019)
Mexican eateries are not new to Edinburgh, but the first one to dedicate almost their entire menu to the humble taco was Bodega on Elm Row. Opening in the summer of 2013, Bodega's concept was to take their small, soft shell corn tortillas and wrap them around a seemingly endless variety of top quality meat or vegetable combinations. They were so successful, they now have two locations; a new, bigger spot a bit further down the road from the original and their second restaurant in Tollcross.
It may have simple, street food origins, but forget those stiff, generic versions of a taco you get in supermarkets and fast food joints. These are no cheap, tacky tacos. These guys have specials that change every couple of weeks, top quality ingredients, and inspiration and flavours from all over the globe.
Need more convincing? Well, here's some examples of what you may find on the menu – Baja Cod with Fried Potato Matchsticks and Chipotle Mayo, Venison Haunch, Stornoway Black Pudding, Spiced Plum Chutney and Wild Sorrel or Pan Fried Fillet of Rainbow Trout with Rhubarb and Beetroot. For the Vegans, how about Pan Seared Za'atar Cauliflower, Baba Ganoush, Beetroot, Pomegranate, Crispy Leek and Balsamic Vinegar?
Or, are you more visually swayed? OK, here's some pics.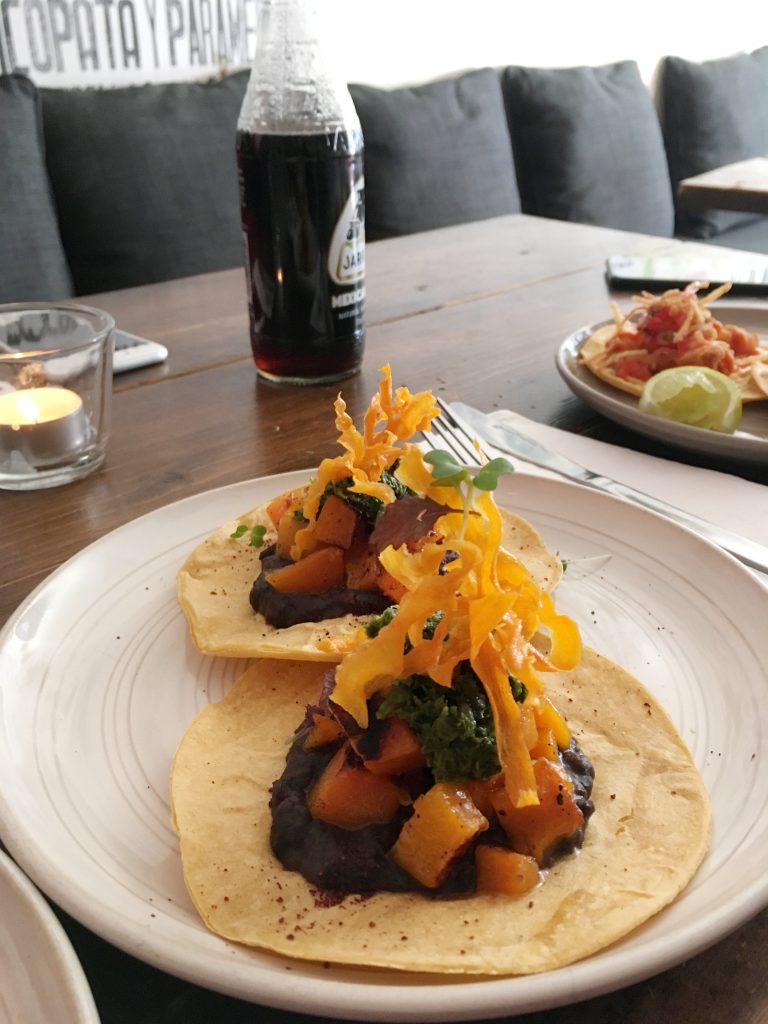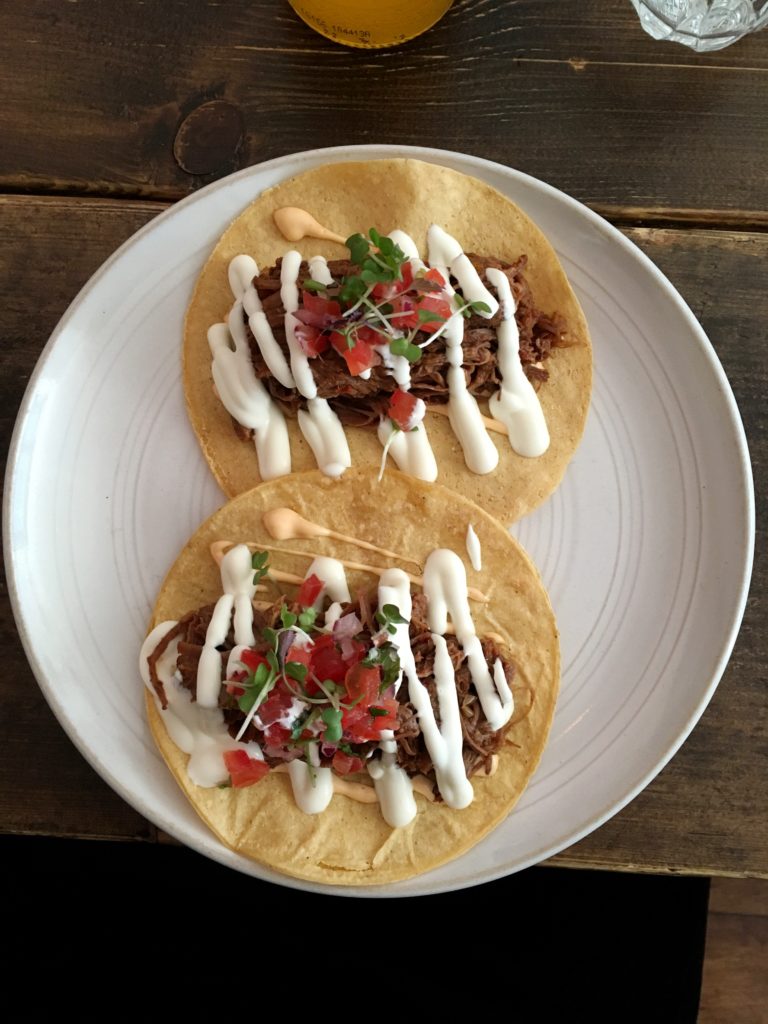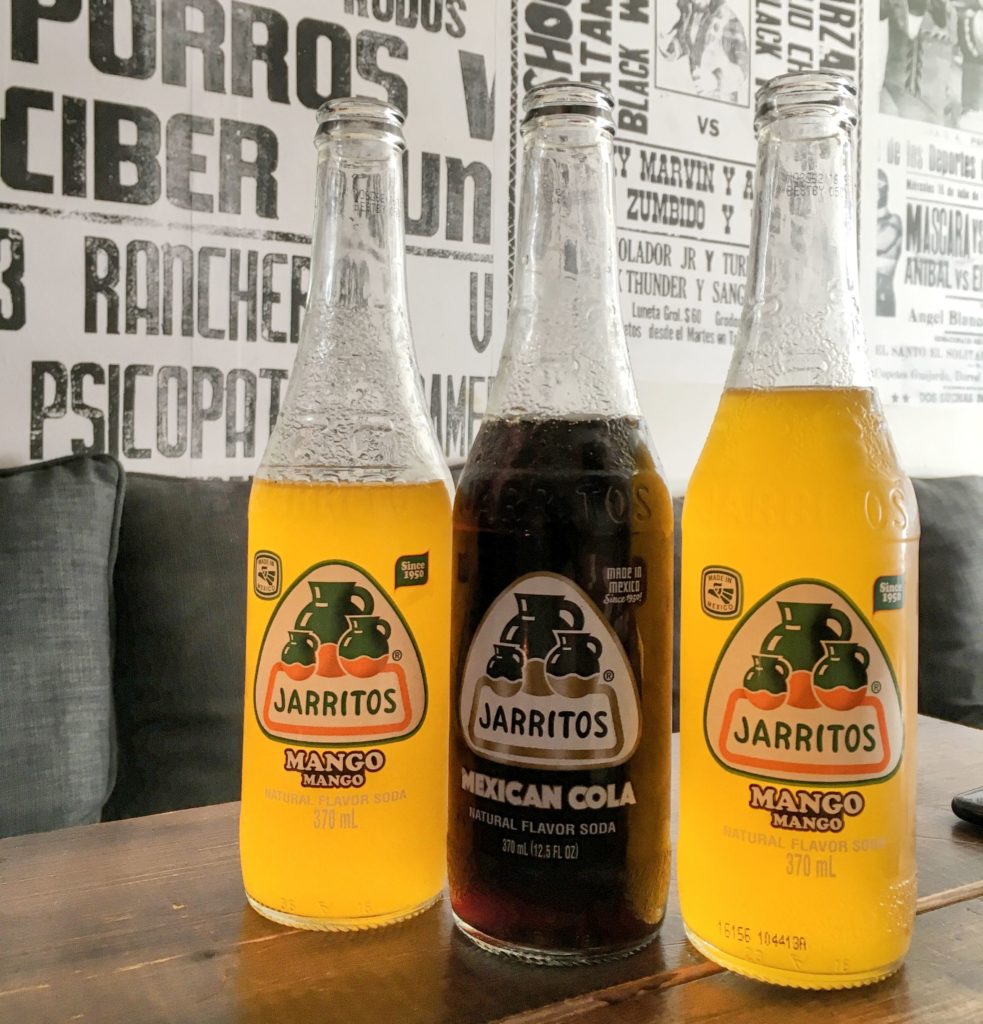 It's recommend you have four tacos per person. I could only eat three, but of course I was trying to leave room for a churro with chocolate for dessert. Pffft, that's a given.
The original Bodega was a tiny place, so booking was always a must, but the new space is much more… ahhh… spacious. Still, it's a popular place, so as with anywhere good in Edinburgh, booking is never a bad idea.
There's Mexican sodas and frozen Margaritas too, and as well as few dessert choices like the Churros, there's also Crocodile Pie. And you'll just have to go see for yourself if you want to know what that is, because I'm not telling.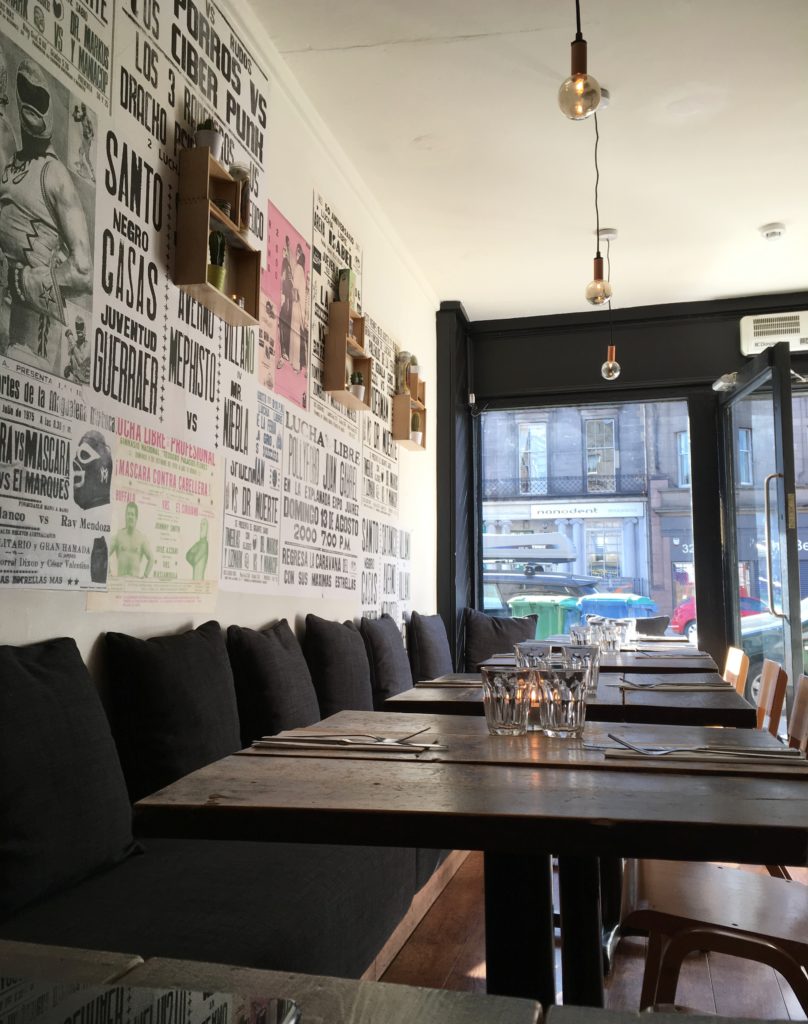 .
The Important Stuff
Address: 14-15 Albert Pl, EH7 5HN and 36 Leven St, EH3 9LJ