(Last Updated On: 12th August 2021)
Whether it's a big juicy steak, a huge portion of pulled pork with apple sauce, some charcoal grilled marinated chicken, beef or lamb or even a good old burger, sometimes only a big chunk of cow/lamb/chicken/pig (sorry animals) will satisfy the carnivore in us. This is where to go in Edinburgh to well and truly calm those meaty cravings down.
Bubba Q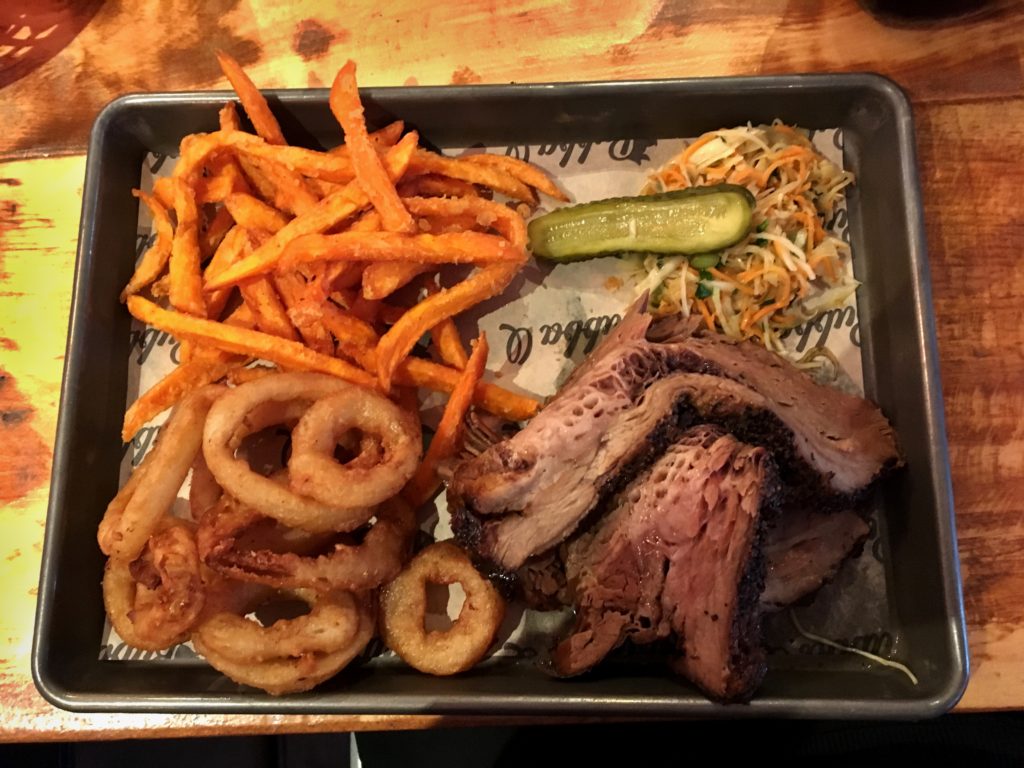 Fairly new to Edinburgh and still not really well known, I'm sure it won't take long before word goes around. Bubba Q does US style smoked meat and sides. The decor is a relaxed, albeit ubiquitous industrial style (wooden tables, pipes upscaled to be handrails etc) service is friendly and portions are value-for-money enormous. Think gut busting portions of ribs, pulled pork, brisket, fried chicken, chicken wings, coleslaw and corn on the cob and lots of BBQ and hot sauces to lather it in.
209-213 High St, EH1 1PE
Fazenda
This place will ruin you for meat for the rest of your life. As in, it is so delicious, you will forever be comparing what you ate here to any other meat restaurant you go to. Fazenda is a Brazilian Rodizio, an all you can eat experience of 16 different types of meat. Waiters carrying different varieties on large skewers circle the room constantly until you indicate you'd like to try whatever it is one particular waiter has – Minted Lamb, Sirloin, Rump, Ribeye, Pork Sausage, Chicken Thighs, Chorizo etc. They slice some onto your plate and then you simply repeat all night until you can fit no more. There is a pretty decent buffet of sides to entice you to fill up, but be strong. You're here for the meat people!
102 George St, EH2 3DF
Verdo Turkish BBQ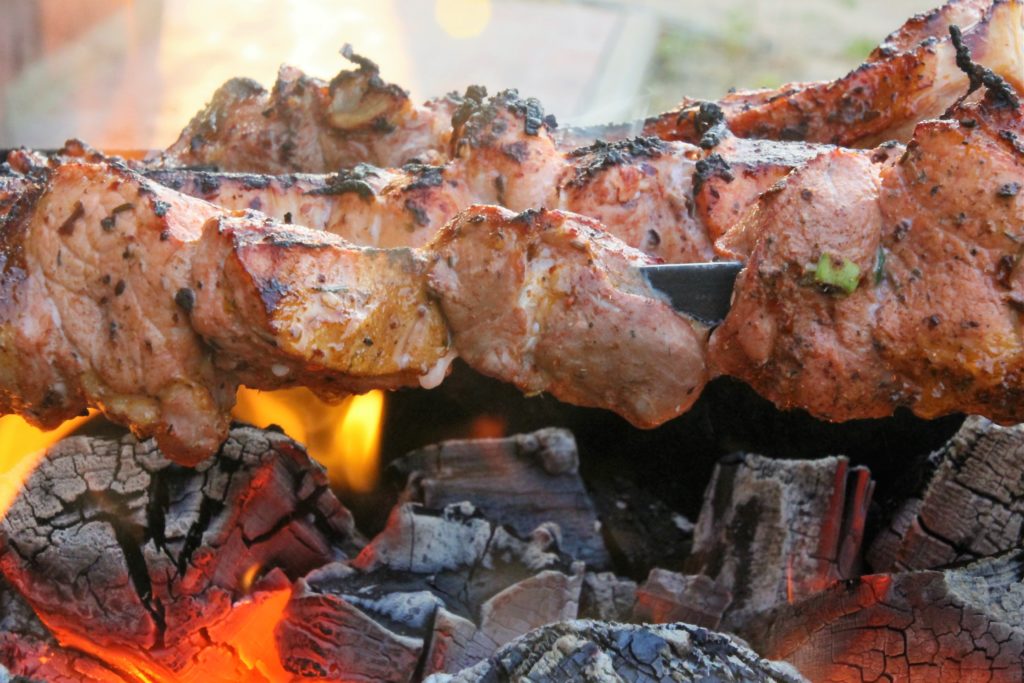 Not only is Verdo often rated near the top on any 'Best Turkish Restaurant' guides in Edinburgh, it's also nearly always included in outright best restaurant lists too. Well now I'm giving it the hat trick by adding it to the Stuff Edinburgh best meat feast list, which I'm sure they'd be well chuffed by. Go here for the best kebabs, kofte, lamb cutlets and spare ribs in town.
21 Newington Rd, Edinburgh EH9 1QS
Leith Chop House
Leith Chop House is an upscale steak place with pricey but top quality meats that's been dry aged a minimum of 35 days and then cooked over an open flamed charcoal grill. Yum. They do a pretty tasty roast beef Sunday lunch too and now have a second restaurant on Market Street (this one's just called Chop House, because it's not, you know, in Leith).
102 Constitution St, Edinburgh EH6 6AW
15 E Market St, Edinburgh EH8 8F
Korean BBQ
BBQ restaurants have long been popular in Korea and Korean BBQ in Tollcross is nearly always voted the best of the few you'll find in Edinburgh. If you're not familiar with the concept, each table has its own small BBQ set into the middle of the table and you order up a big plate of marinated (Bulgogi) and unmarinated meat (Chadolbegi) plus vegetable side dishes (Banchan) to cook to your own liking. It's a fun twist on dinner for a group, and at Korean BBQ the quality of the meat is top notch and there's consistently excellent service.
3 Tarvit St, Edinburgh EH3 9LB