(Last Updated On: 11th April 2020)
Edinburgh is full of fabulous bike riding trails, but if you're feeling especially sprightly, one of the best longer rides is to follow the Union Canal all the way to Falkirk, where it abruptly ends at the world's only rotating boat lift; The Falkirk Wheel. At around 50km's (30 miles), this ride is a little more challenging than the others I've covered on this site, but it's a perfect day in the saddle if you're looking to get out of the city and sample some of Edinburgh's abundant and beautiful outdoors.
The Union Canal starts at the Lochrin basin (below), surrounded by the modern office buildings and retail spaces of Edinburgh Quay. Riding all the way to the end is essentially as easy as following the totally flat (yey) towpath that runs alongside it.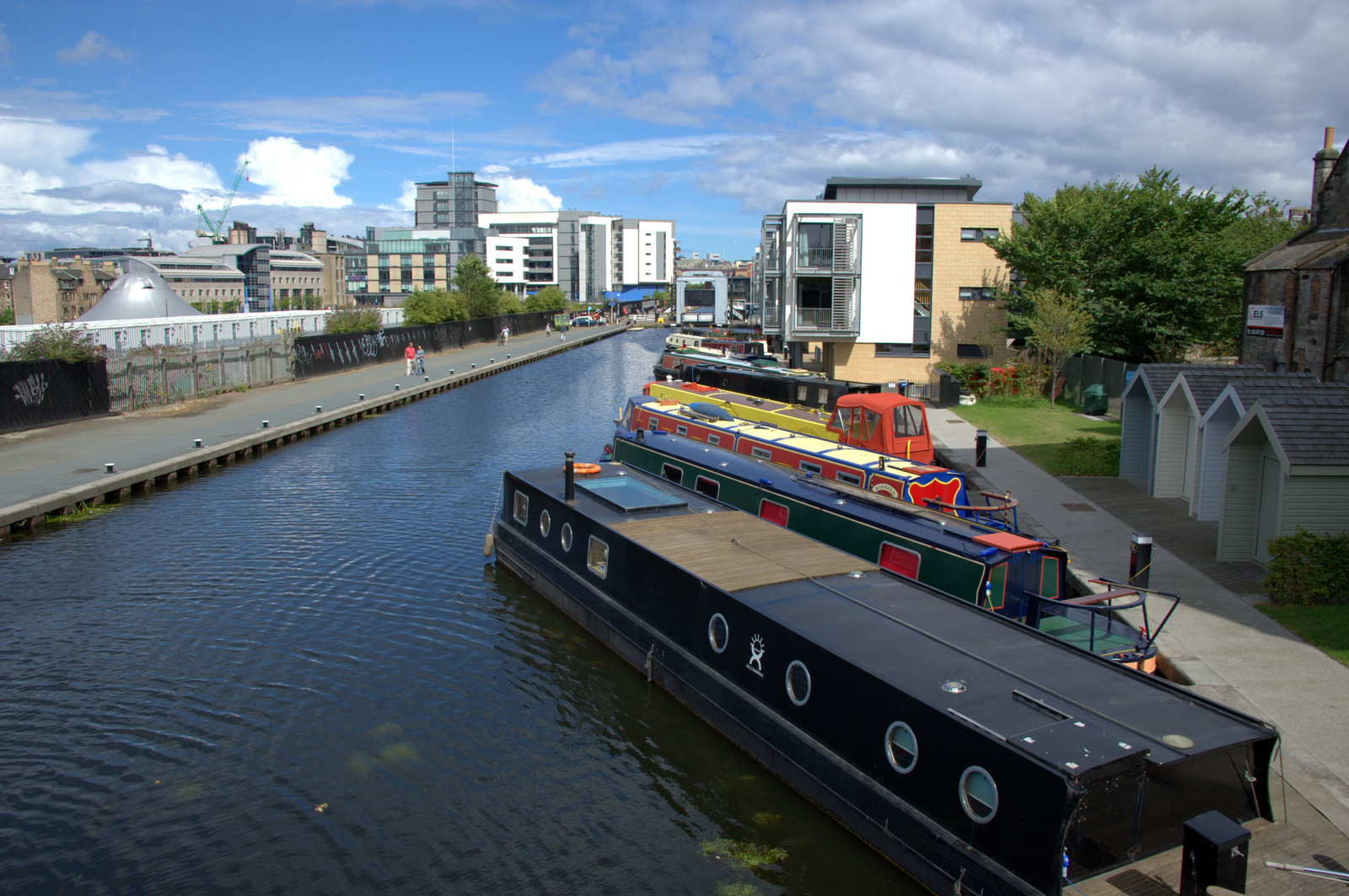 For the first few kilometres, the path is paved, but it's best to take it slow and stay alert at this point as you'll be dodging not only people out for a stroll, but wobbly kids on various wheeled contraptions, dogs, runners and other cyclists. On a side note, something that is a constant amusement to me are the locals and their bicycle bells. At peak times you may be forgiven for thinking you're in the bike equivalent of rush hour Mumbai due to all the 'polite' ding ding dinging going on. Once you've passed the picturesque Ashley Terrace Boathouse though (below) the crowds start to thin out.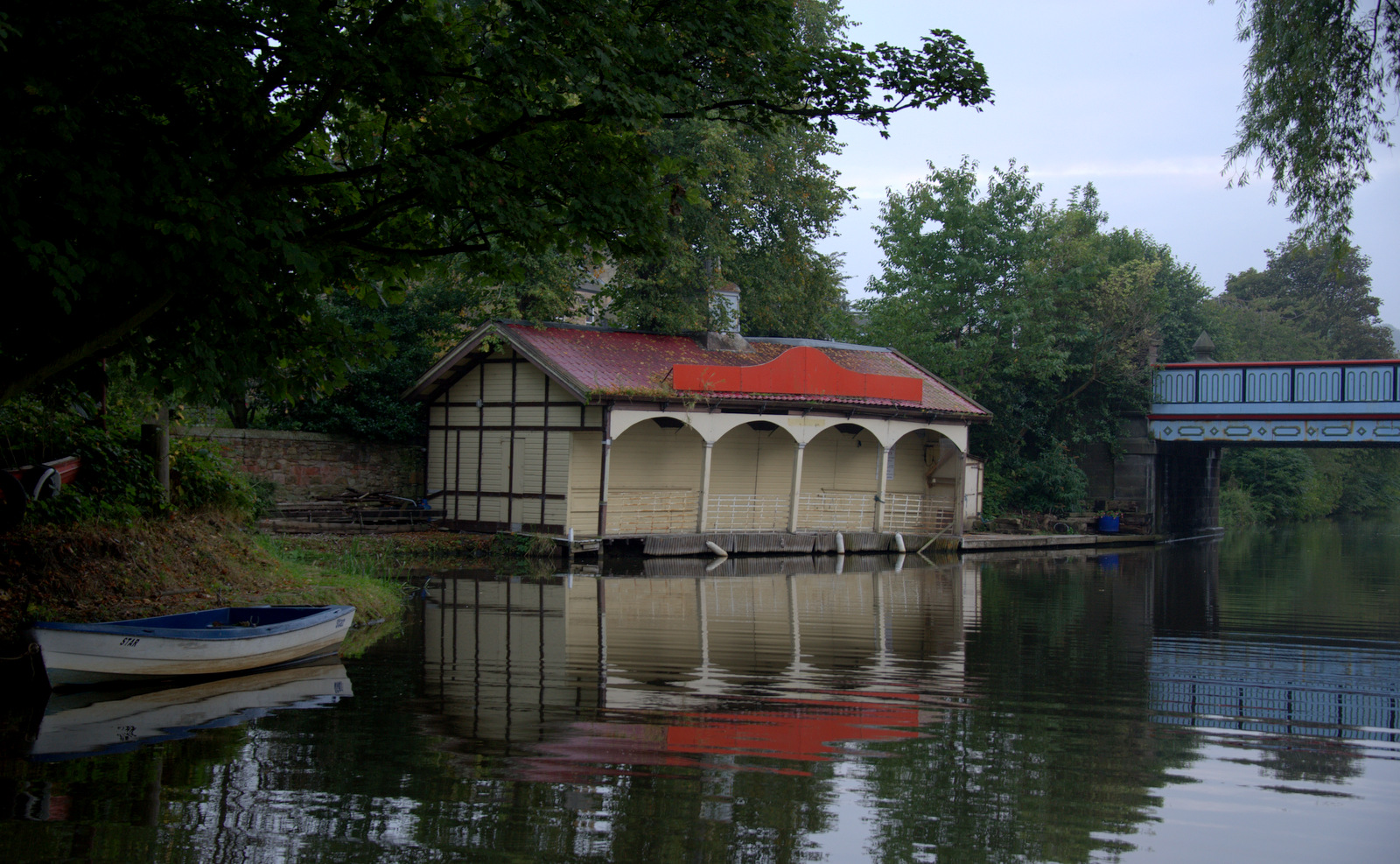 Next you'll cross the Slateford Aqueduct over the Water of Leith (and later you'll also go over the Almond and Avon Aqueducts). From here on in you'll most likely only come across people as you near villages and towns along the way. After a stretch of less attractive housing estates, the rest of the ride takes you through lush, green nature, past glaringly golden fields of rapeseed (especially in May) and under oodles of quaint stone bridges. You'll most likely see a few canal boats cruising along at a gentle pace as well.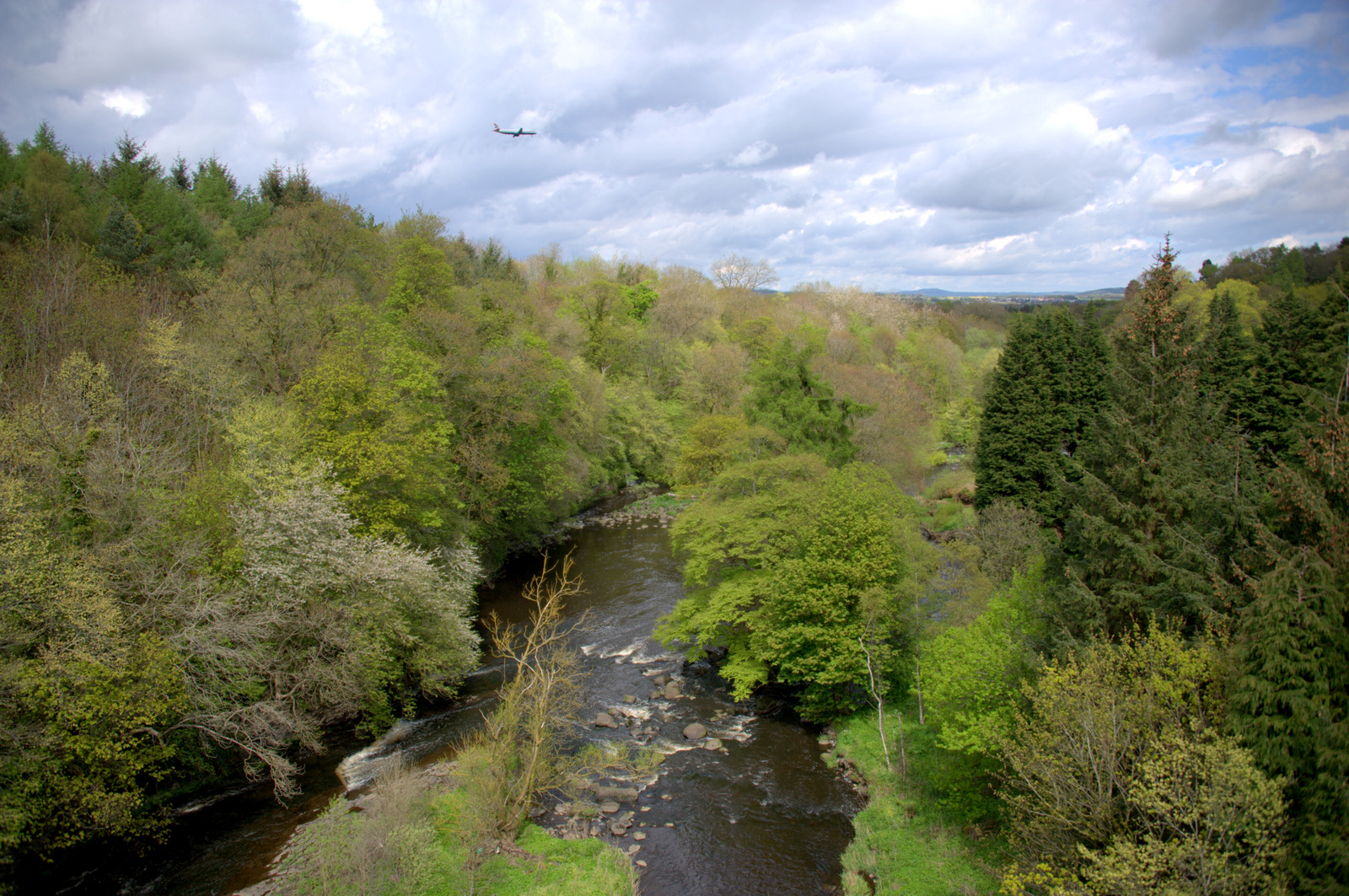 The Almond River, this view is seen while crossing the Almond Aqueduct.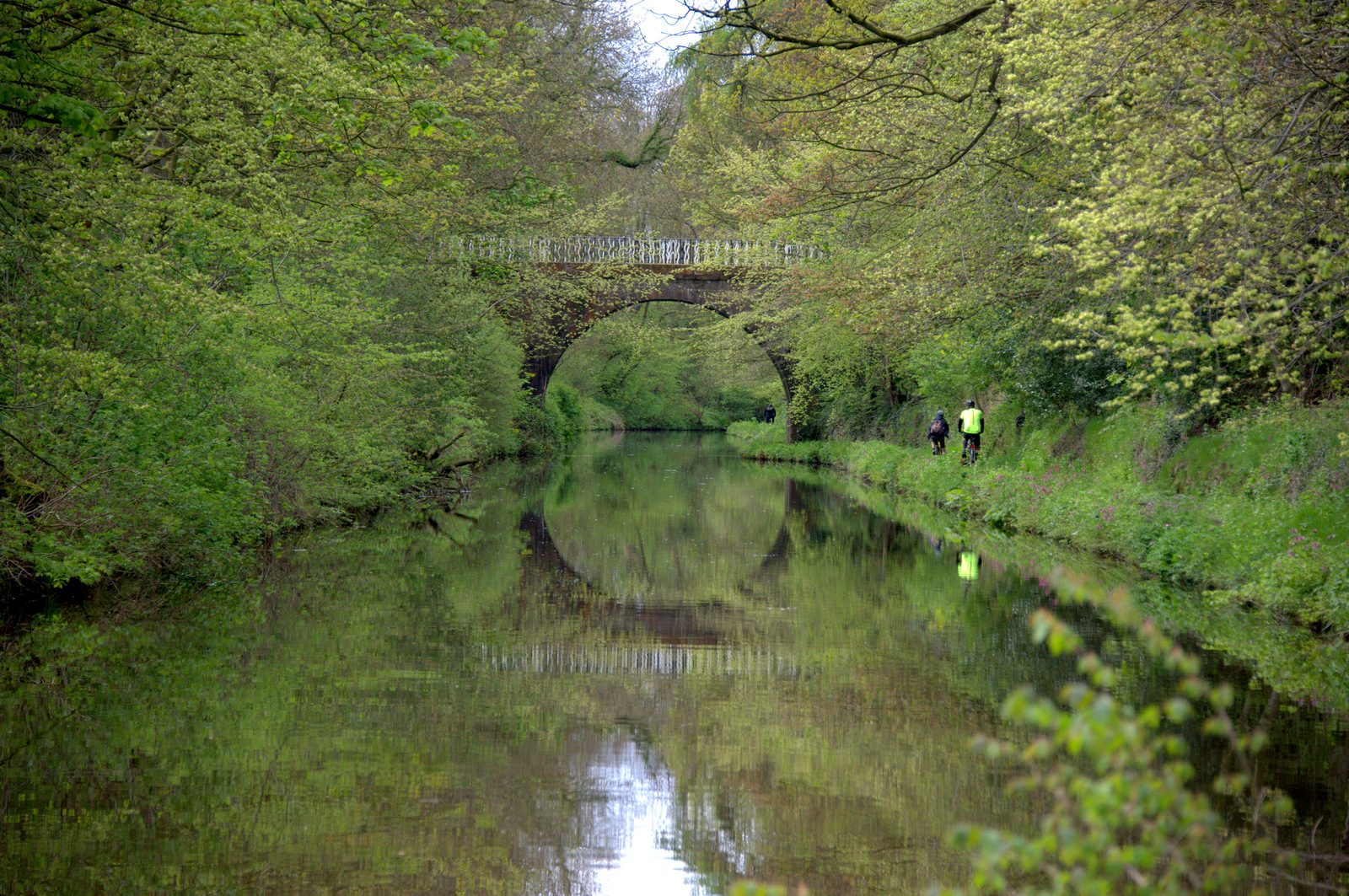 One of many bridges you'll pass.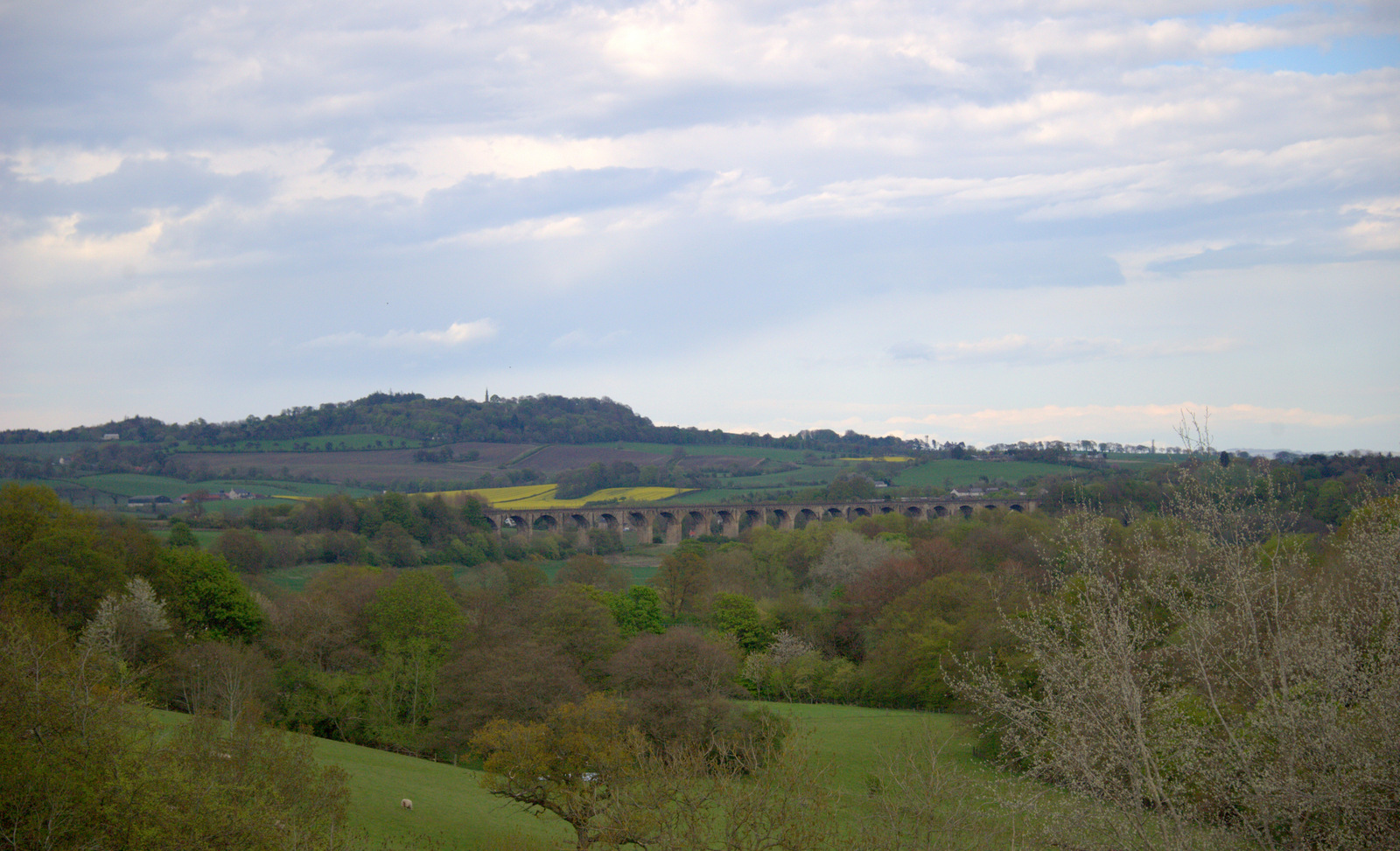 If you look at this long enough, you might even see the Hogwart's Express going over that aqueduct. Well, not really. But you can pretend.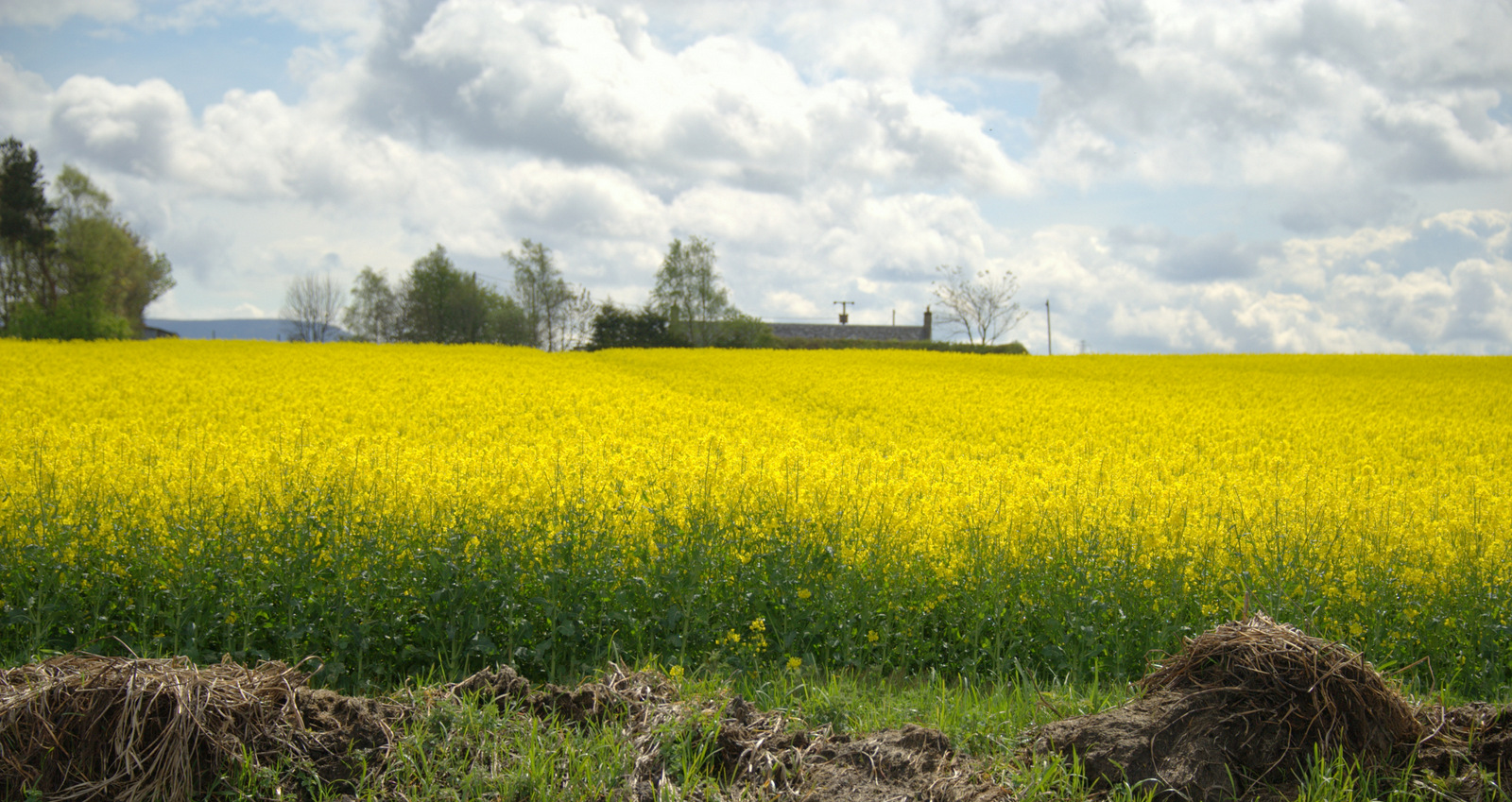 Flowering in May, the cold pressed rapeseed oil which is made from these very fields is much in demand among foodies and Scottish chefs.
If you think 50km's is a bit beyond your abilities, you can always stop along the way in one of the towns the canal runs past, either for a rest, a bit of a wander round, or as a point from which to turn back. The first such town is Ratho, approximately 13km's along the canal. If you're keen to keep going at this point, Linlithgow is about another 20km's. From Linlithgow, if you really don't think you can go any further, crank up the Rocky soundtrack on your headphones and suck it up people! The Falkirk Wheel is only 17km's more. You can do it!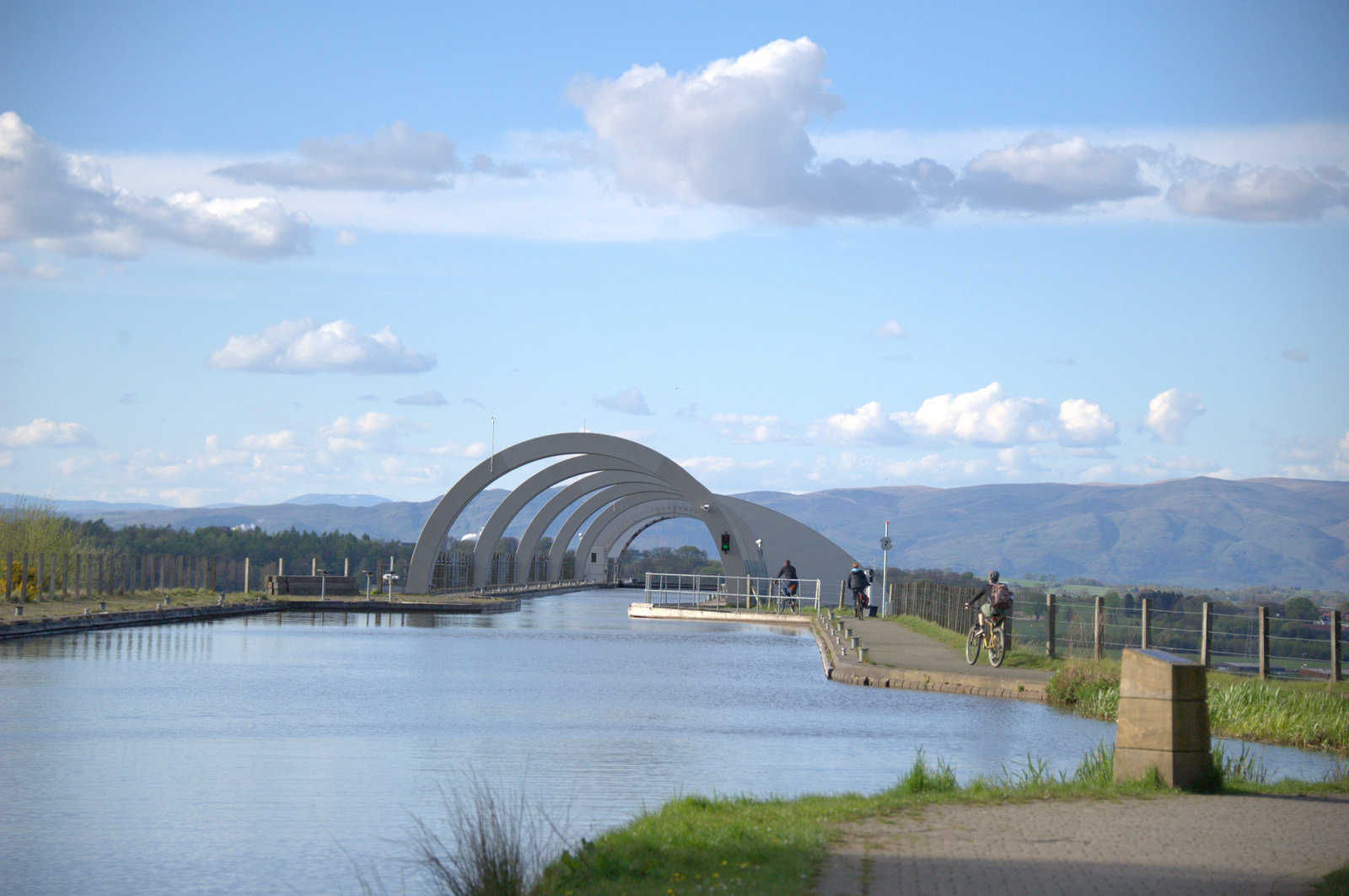 This is the end of the canal and the start of the Falkirk Wheel. Ta daa.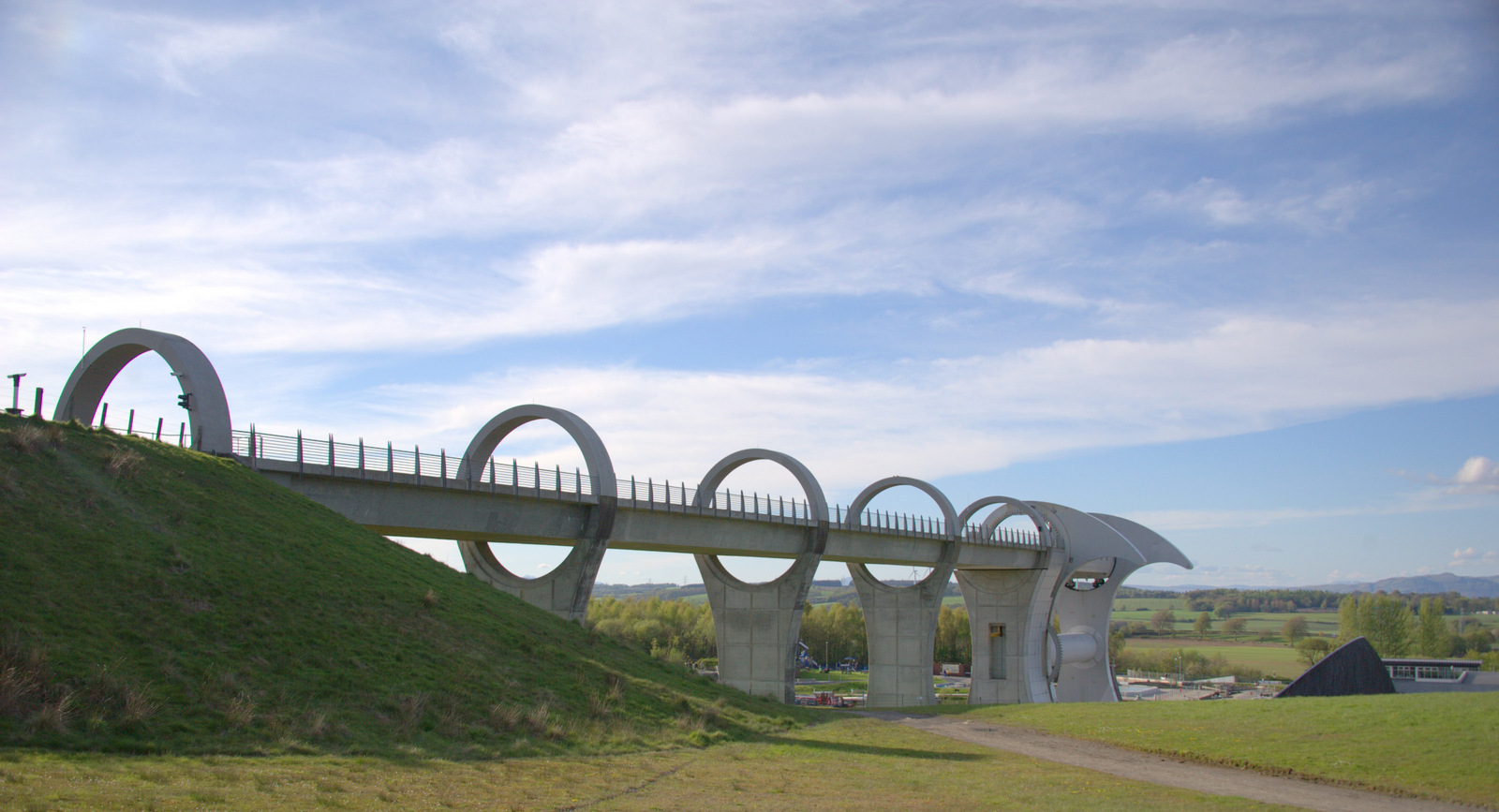 After all that nature, here's a mammoth piece of engineering to make you gasp in a whole different way than that 50km cycle probably did.
Congratulations. Now you're free to catch the train all the way back to Edinburgh and still feel like you've accomplished something huge. And yes, I'm happy to admit, that's exactly what we did.
Stuff to Know:
The Bridge Inn at Ratho is truly a canal-side pub, as in it's right smack on the side of the canal. It has outdoor seating, a picnic area for the nicer weather days and the food was pretty good too. As a bonus, if this is the first bit of exercise you've done for a while and you find yourself overcome with a bout of laziness lethargy, they even have four rooms you can stay in overnight.
Linlithgow has a small village feel with some cute stores to amble about in while you rest up. It also has a palace!
To give you an idea of how much time you'll need, we left just after 11am, had an hour's stop in both Ratho and Linlithgow, stopped for photos (and a breather) many times and made it to The Falkirk Wheel by 5.30pm. Riding straight, you'd probably do it in 3 hours. But I say, why rush?
If renting a bike, a hybrid is probably the best choice. The unpaved sections of the path are very rocky and bumpy and muddy in spots, so a road bike is definitely a no no. Plus, after lagging behind the whole way there, my mates told me that a mountain bike requires about 25 percent more energy than a hybrid. Thanks fellas. Big help.
Bike Trax in Tollcross is the closest bike hire shop to the start of the Union Canal, being about a two minute cycle away. Elsewhere around town, Leith Cycle Company has half or full day deals as do Grease Monkey Cycles. They also have a delivery and pick up service.