(Last Updated On: 4th January 2018)
Jupiter Artland; it's not a new gallery at the edges of our universe – although  that would be cool – it's a huge estate in Edinburgh's west full of outdoor, contemporary art. Set among the 100 acre grounds of Bonnington House, a very grand, very orange Jacobean 'manor house', the current owners Robert and Nicky Wilson commission a bunch of large scale sculptures each summer and throw open the very sparkly front gates to the public.
As well as a number of permanent pieces, each year sees new works by artists from around the world. When you buy your ticket, you're given a map with locations of all the art, but you're pretty much free to wander round by yourself and don't have to follow any set path. If you'd like a more immersive experience, there are walks, talks and workshops you can participate in. Just check the website to see what takes your fancy.
I know next to nothing about modern art, but these Tara Donovan pieces from 2015 were definitely mesmerising.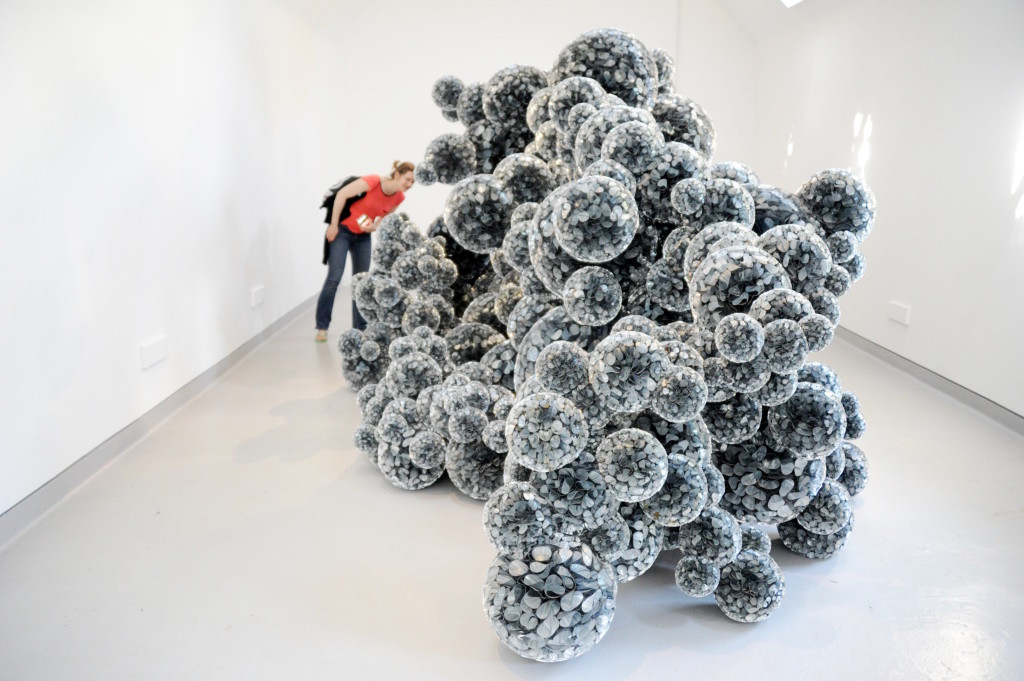 It's hard to see, but the piece below is made up of plastic cups stacked together.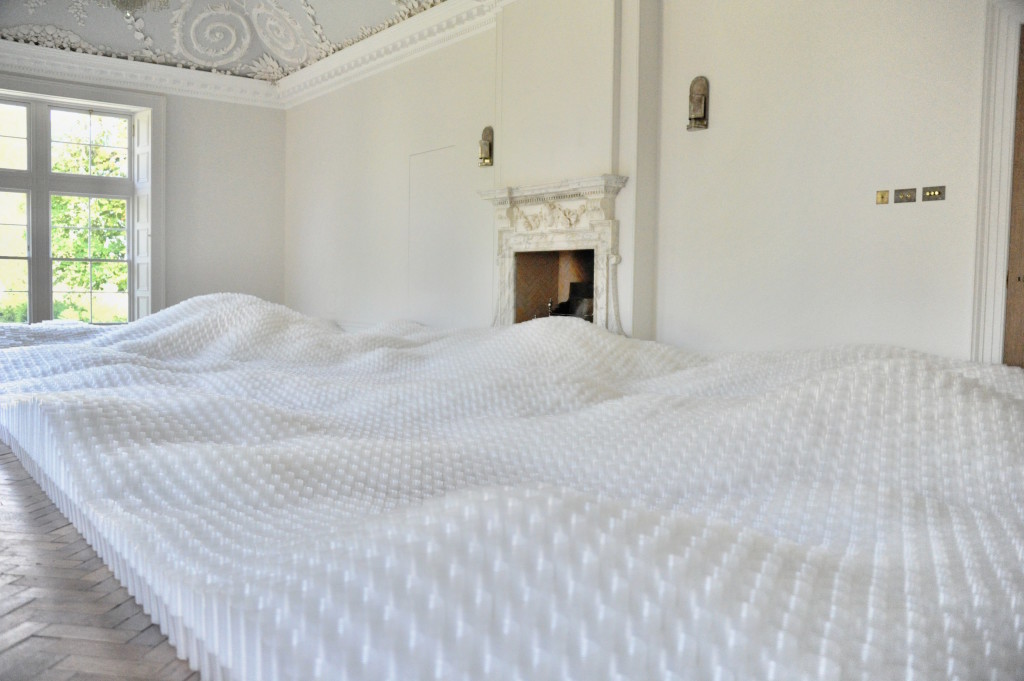 As you enter the property and make your way down a long, winding driveway, the first thing you'll be dazzled by are the permanent  Life Mounds, a set of giant, spiraling, grassy…errr… mounds. If you've already been to Edinburgh's Gallery of Modern Art, you'll probably recognise these, as the ones there are done by the same artist, Charles Jencks.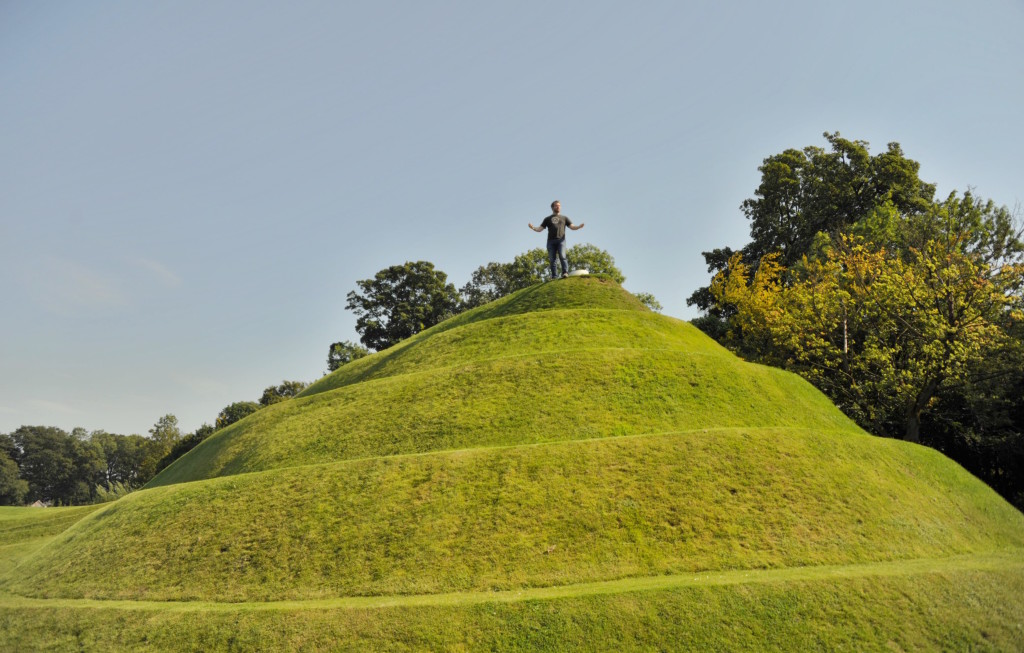 Another Jencks piece is hard to miss in the gardens outside the ballroom, and this one's another case of National Gallery of Modern Art deja vu. But hey, there's merchandise to sell and they need a slogan, right?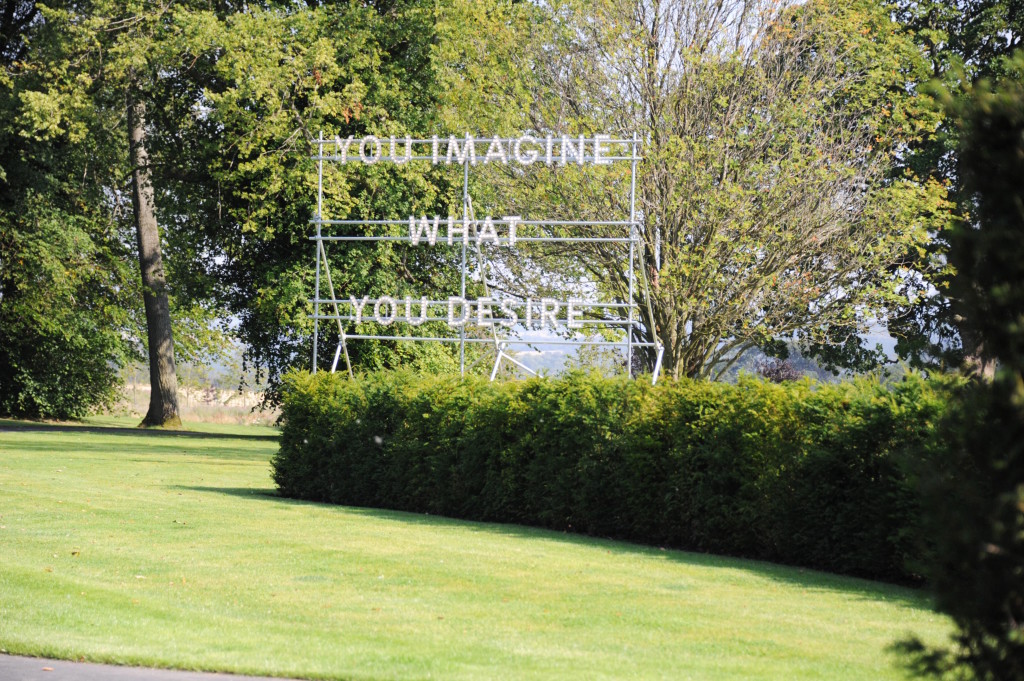 Jim Lambie's Mirrored Shed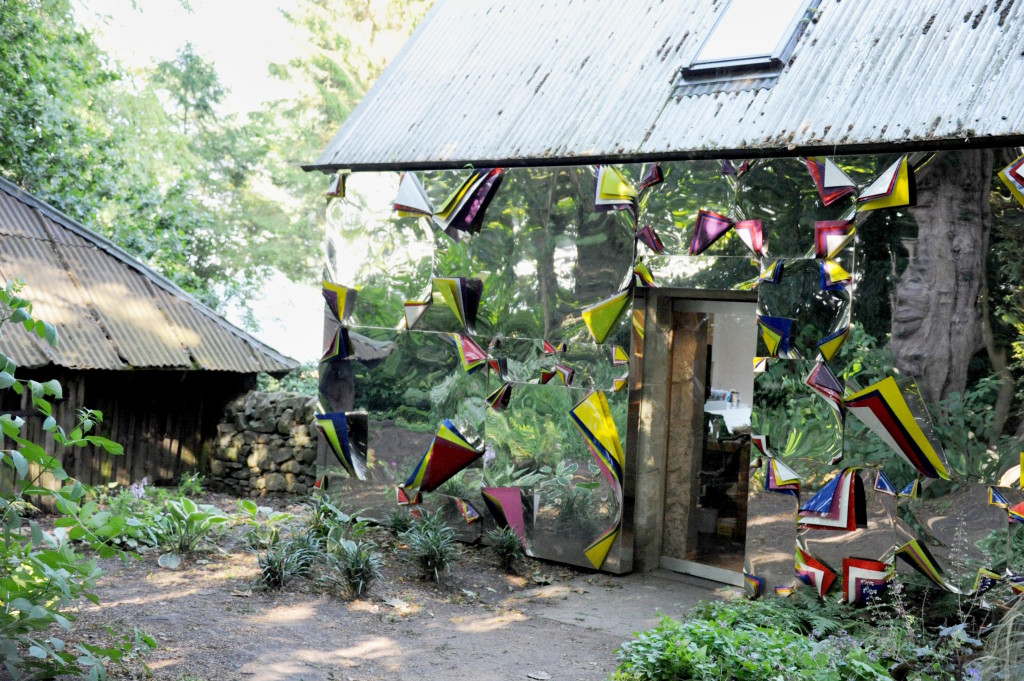 Stepping away from modern art for a minute, one of the permanent features, and many people's favourites (me and my friends included) are the five beautiful Weeping Girls. These sculptures had us 'oooh'ing and 'ahhh'ing and being set in the woods as they are created an even greater, almost disturbing effect. The actual idea behind them though is not quite so much 'Gothic horror', but more 'child having a tantrum'.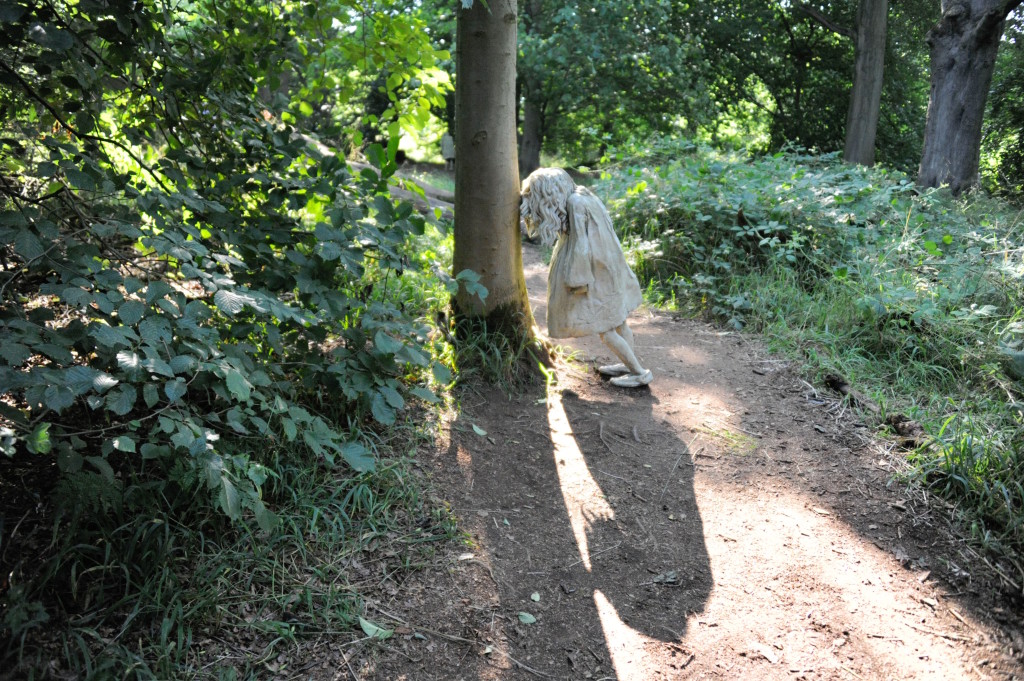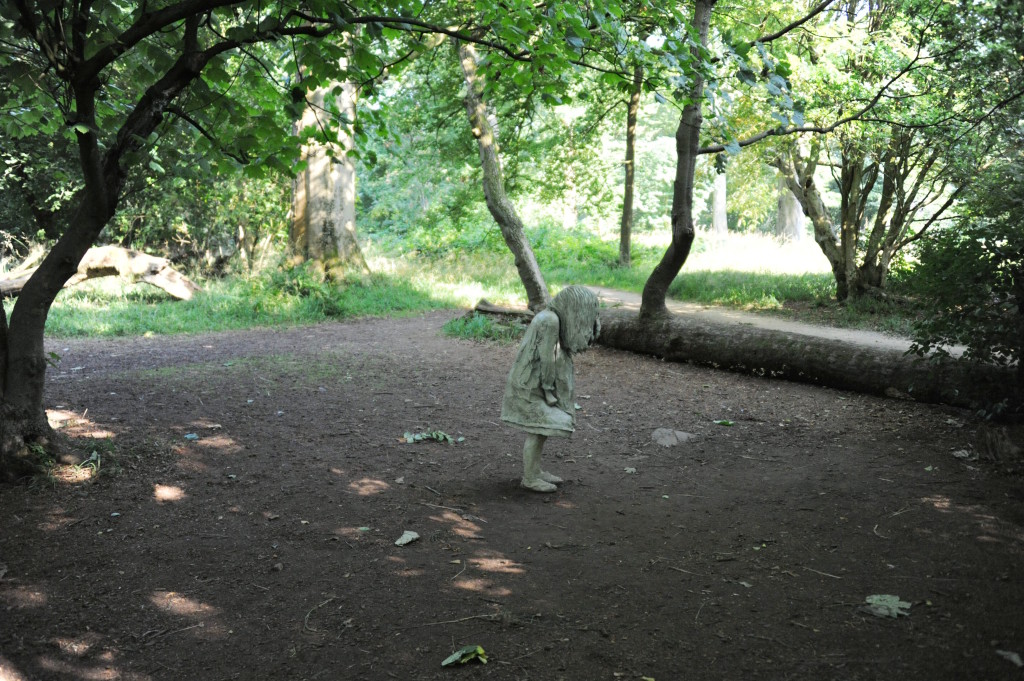 The grounds themselves are beautiful too and you're free to wander round as long as you like.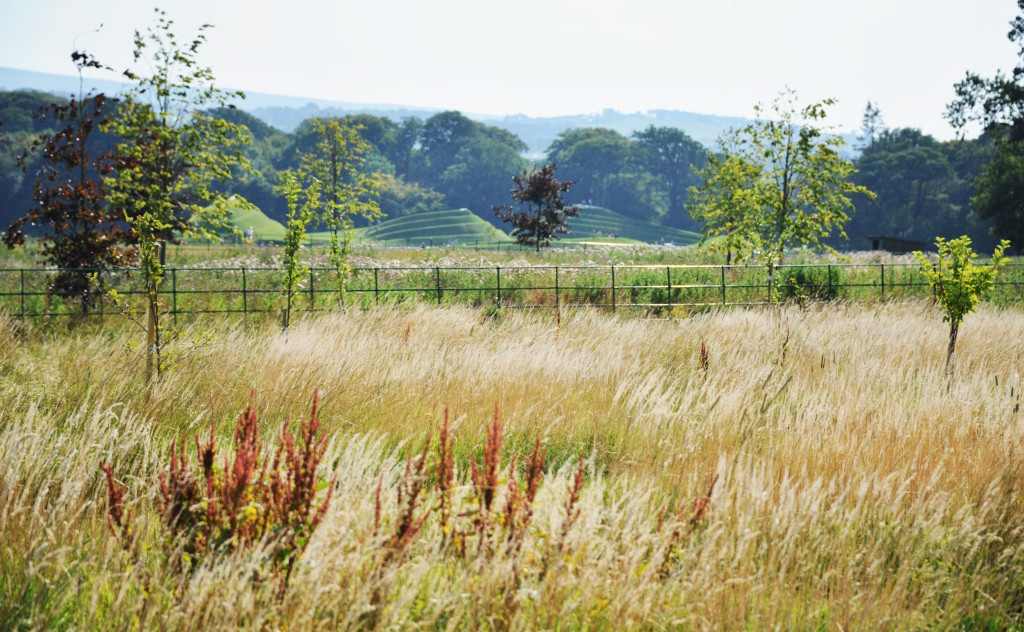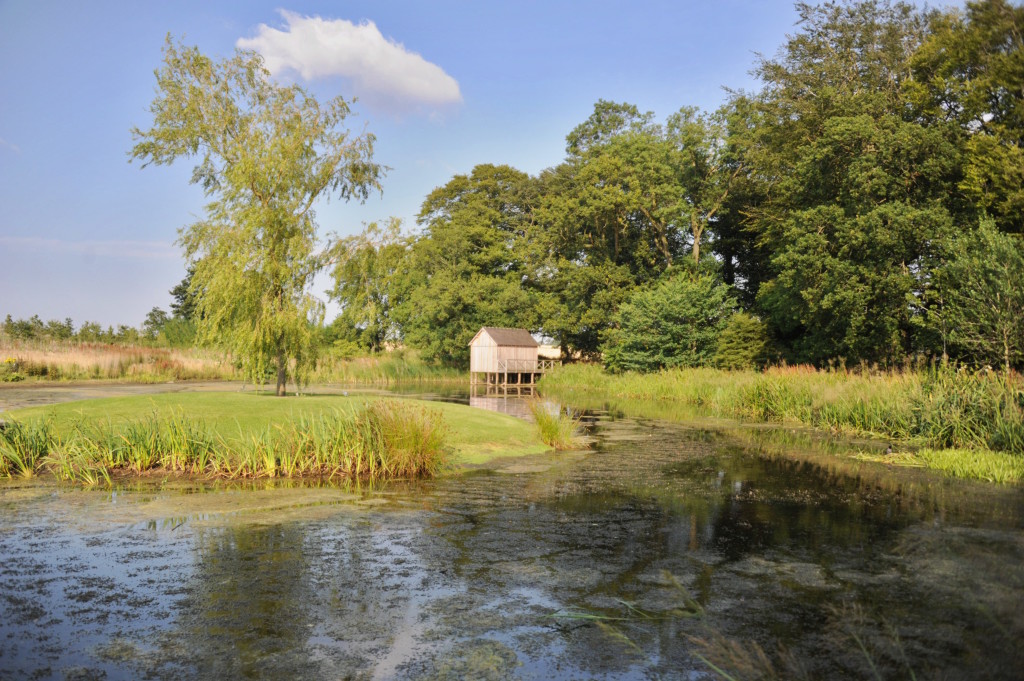 From what I can gather, Jupiter Artland is not all that well known to tourists as an option for an Edinburgh day trip. And that's a shame. If you think you're not a fan of large scale sculpture, you might surprise yourself with how many pieces actually make you think. Even if, like me, you're not sure what you're thinking is anything like what the artist is trying to say, at least it's got you thinking. And isn't that what art is supposed to be all about?
Stuff to Know
Address: Bonnington House Steadings, Wilkieston, Edinburgh, EH27 8BB. To get there you can drive or catch the First (as in that's the company name) number 27 bus, which takes just over half an hour and will cost you around £3.50 each way.
Milk cafe has an onsite food truck and seating area where they serve sandwiches, cakes, coffee, drinks and seasonal daily dishes.
Although it seems like the perfect place for them, dogs and picnics are not allowed.