(Last Updated On: 22nd September 2021)
Much to my continued pleasure and expanding waistline, I'm discovering that my new hood, Leith, is very much Edinburgh's Little Italy. Italians have a long association with the UK. They've been coming to Scotland since the mid 19th century. By the second word war their numbers had grown to around 5000 in Scotland, but today it's somewhere between 80, 000 and 100,000. Many of the Italians opened up eateries and introduced the UK to chippies, greasy spoon cafes, ice cream parlours and of course, pizza and pasta restaurants. With the bulk of Edinburgh's Italians setting themselves up in Leith, a strong Mediterranean community grew and lucky for us, still exists today. Here's my pick of the best of the Leith bunch.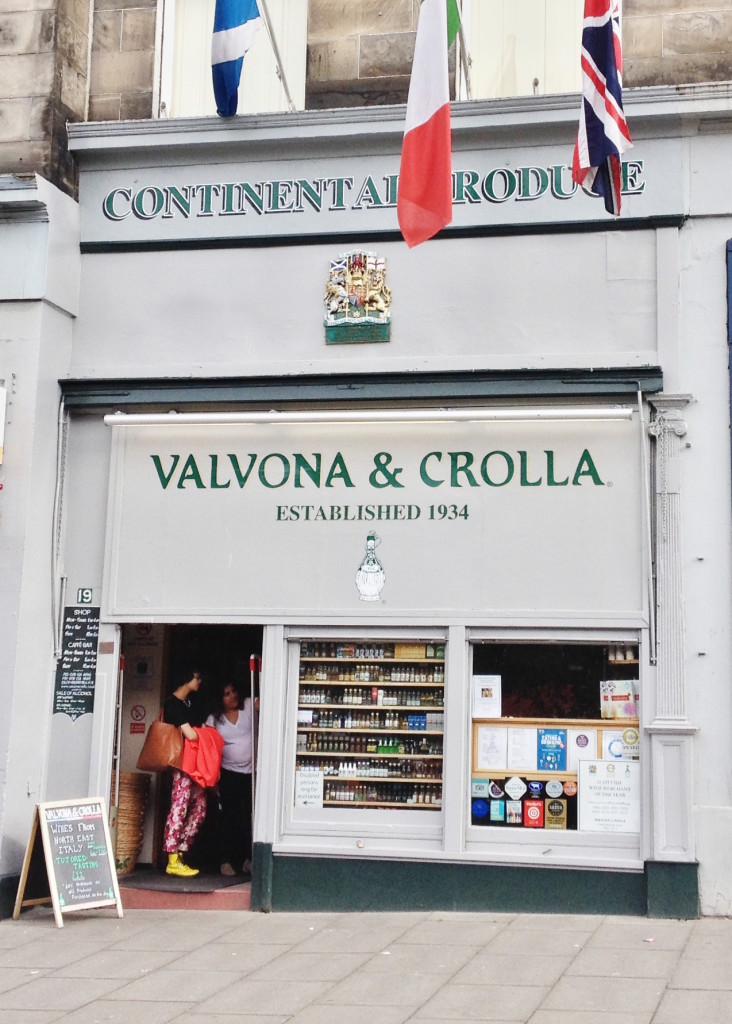 If I were rich, I'd happily make Valvona and Crolla my local grocery store. Yep, it's not cheap, but you certainly do get what you pay for here. At the top of Leith Walk (which is actually Elm Row), Valvona and Crolla's flagship store has been operating since 1934. Back then they made their trade feeding the large post-WW1 Italian community with affordable Italian products, but today they're much more upmarket and their stock sells all over Scotland and the UK. Much of it even has the Royal stamp of approval. Oooh errr. The cavernous Elm Row location is lined floor to ceiling with shelves holding all manor of Italian groceries. There's wine and spirits, fresh baked bread, cheeses and meats, cakes, vegetables, chocolates, conserves, pasta and anti-pasti. A word of warning though – this place is addictive. Every time I go in for 'just something small' I come out with an overflowing bag and a much lighter wallet. Watch yourself.
19 Elm Row, Edinburgh, Midlothian EH7 4AA. 
There's simply good old-fashioned Italian cooking at locals' favourite Domenico's. A concise eat-in menu has Italian classics like Arancini, Lasagne and Bruschetta, but there's also tempting specials like Monkfish in Prosecco Batter or Pan-fried Scallops with a Pine-nut and Lemon Zest Crust, and a couple of Scottish influences here and there. Domenico's are also pretty well known for their good value, tasty take-away wraps and sandwiches for lunch.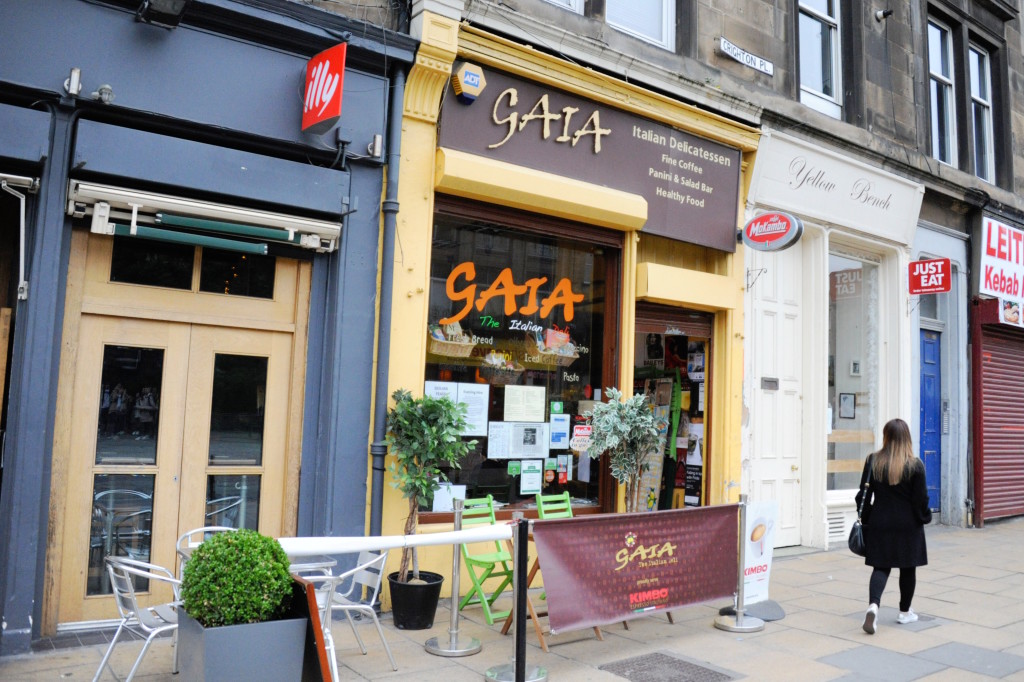 Something of a secret treasure, Gaia's not hidden exactly, it's just quite unassuming. Very much a (Sicilian) family run cafe and delicatessen, at Gaia you can pop in for a coffee, take one of their prepared meals to heat up at home or buy ingredients to whip up your own Italian feast. In that way it's similar to Valvona and Crolla, but you definitely won't be stuck eating two minute noodles till your next pay cheque after you visit. I recently had an aubergine parmigiana that was so delicious it almost turned me vegetarian. But then I went and had a look in their meat counter.
32 Crighton Place, EH7 4NY
A (seemingly) universally loved tiny little cafe and deli on Easter road that, as the name suggests, loves its polenta. They do a tasty Italian breakfast and are now also open for dinner Thursday, Friday and Saturday.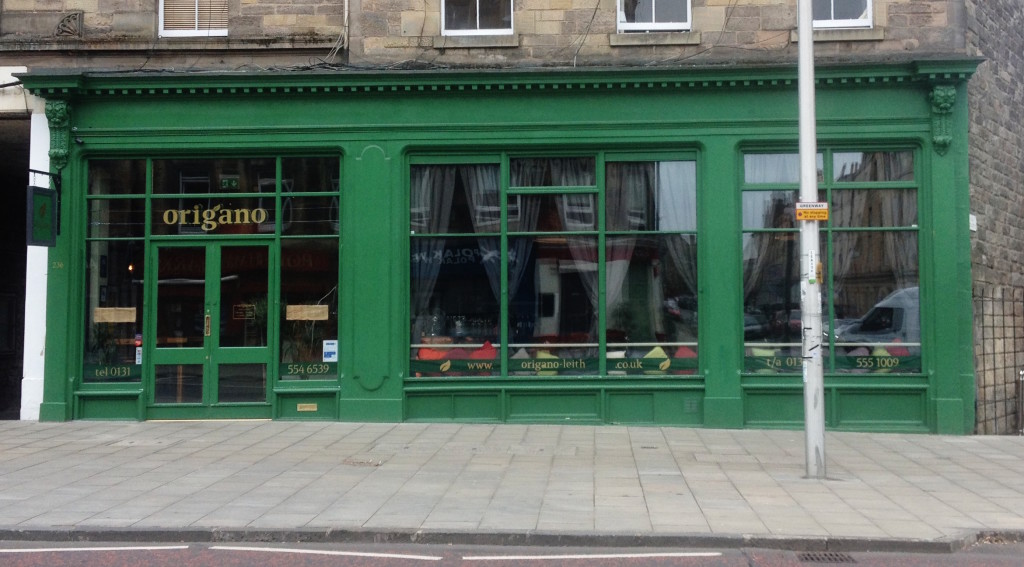 Like any big rivalry (Hearts vs Hibs, Glasgow vs Edinburgh, Irn Bru vs Coke) the Edinburgh best pizza debate is so strong it could make family members disown each other.Ask an Edinburgh resident to name the best pizza in town and chances are they'll choose one of two firm favourite Leith establishments. Recently moving to a larger premises, Origano still remains a smaller, more intimate dining experience than their nearest rivals, La Favorita. And it's all about the (non traditional thicker base) pizza here, so a large chunk of the menu is devoted to just that. But there's also a trim choice of starters, pasta, salads and desserts. Most importantly, everything is done simply and done well, just what you'd expect from an Italian.
236 Leith Walk, EH6 8PD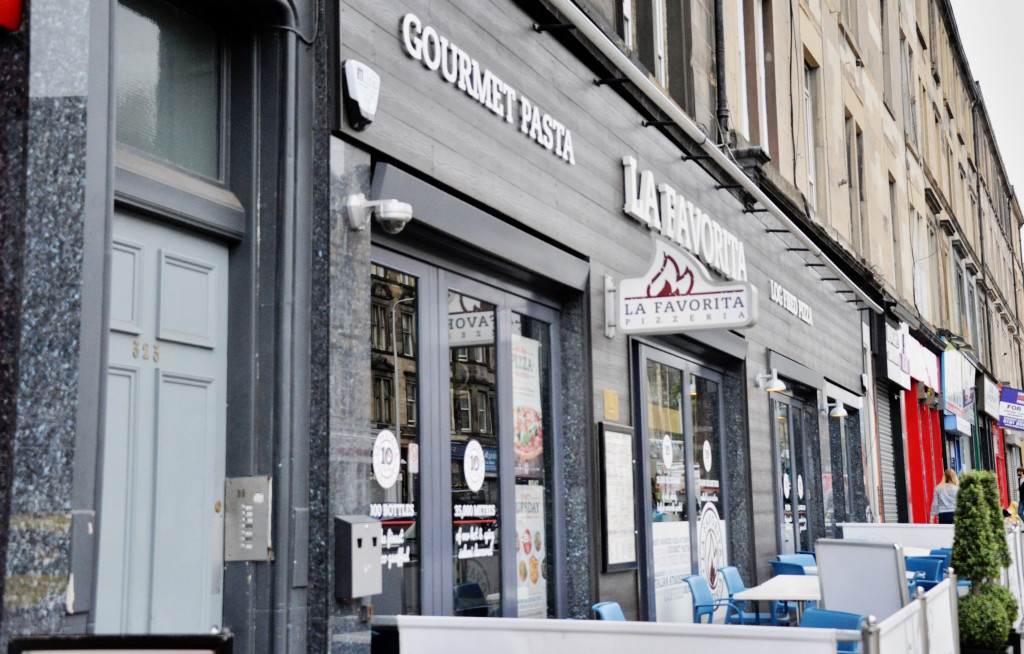 Part of the Vittoria Group (owners of 5 Edinburgh restaurants), La Favorita is one of Leith's super success stories. If you haven't seen their yellow Fiat 500 delivery cars zooming round other areas of town already, a wander down Leith Walk any day should fix that. With both a dine in or take away section, everything about La Favorita is shiny, slick and super busy. While this means a little bit of charm is lost, there's no two ways about it – they do great (traditional thin based wood fired) pizza.
325-331 Leith Walk, EH6 8SA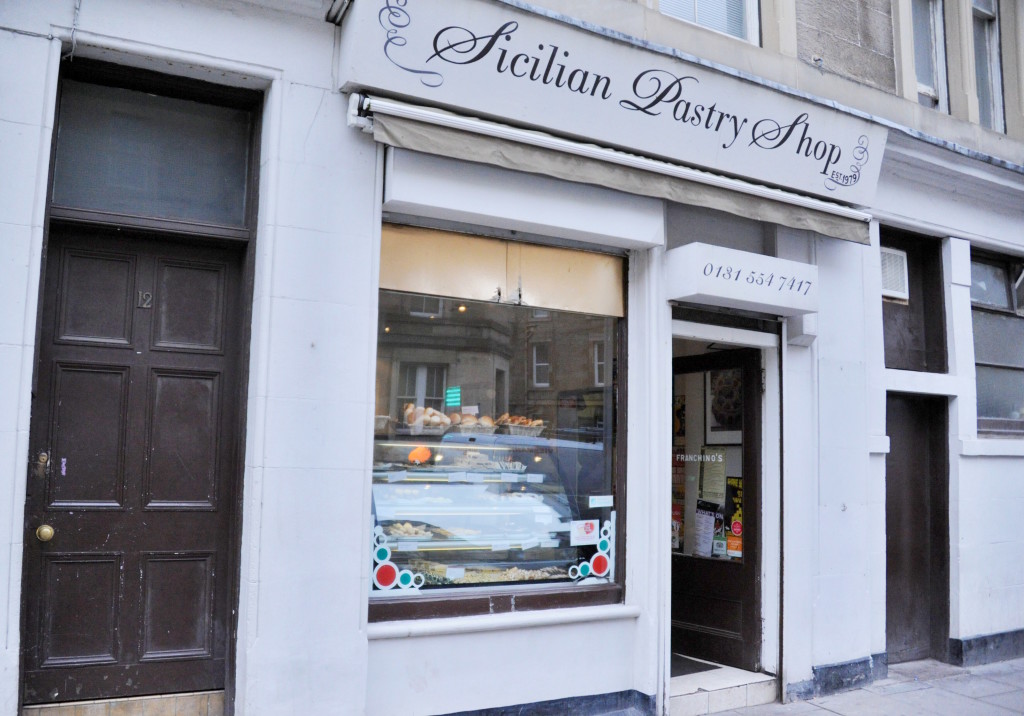 If you've already read my post on these guys, you'll know I'm slightly biased, but The Sicilian Pastry Shop have been doing seriously delicious, seriously top quality and ludicrously affordable stuff since the 70's. There's so much to choose from in their tiny shop, your eyeballs will probably wobble from overstimulation. God help your tastebuds. Have a look at my photos of some of their pastries and see if you can keep yourself away.
14-16 Albert St, EH7 5LG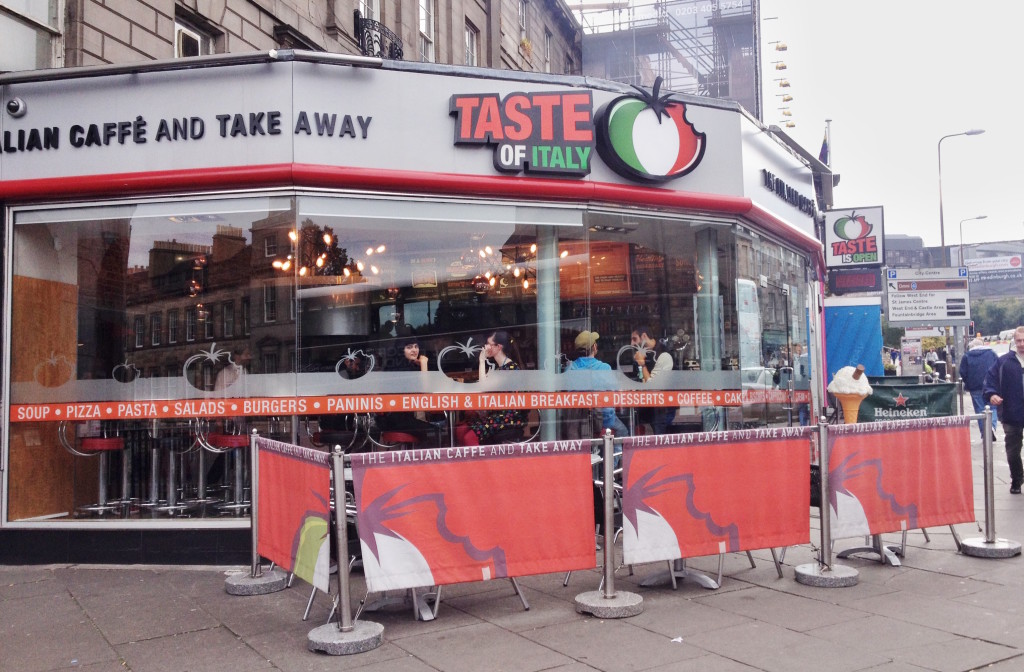 Another one from the Vittoria Group, this diner/cafe is a pleasant surprise. From the outside, all garish orange and slightly tacky signage, you'd be forgiven for thinking you should give it a miss. But Taste of Italy is proof that cheap doesn't always have to be crap. Being so close to the Playhouse theatre, it's often crowded and you may have to wait a few minutes for a seat, but for the price, it's great quality, efficient and friendly. If it's nice weather, there's tables and chairs out the front to people watch too.
9 Baxters Place, EH1 3EF
Stuff to Know:
This is in no way an exhaustive list of Leith's Italian eateries. There are plenty more, but as much as I'd like to have been to them all, there's only so much pizza and pasta I can fit in. But I'll get there eventually and if they're any good, I'll add them to this list.