(Last Updated On: 22nd September 2021)
If you've visited a few bars in the last couple of years, you've no doubt come across cocktails served in glass jars, mismatched tea cups or maybe even test tubes. But have you ever had one in a light bulb?
I think the only way to describe Edinburgh's Lucky Liquor Co is to call it a concept cocktail bar. Opening mid 2013, Lucky Liquor has a menu of 13 in-house cocktails to choose from and with a new selection conjured up every quarter, it's a perfect set up for dragging me out of my comfort zone. When it comes to trying new food or drinks I'm a bit of a wuss, so a menu heaving with liquor I've never heard of (Quiquiriqui Matalan Mezcal, Aba Pisco) is the perfect way to force an unadventurous type like me to try something new. It also forces the staff to spend a good few minutes hand holding as I query everything, which they do with a smile.
In the name of research, my friend and I ended up tasting all of the thirteen 'summer' drinks over two visits. As far as we can remember, about half of them were to our liking.
As a new 13 debut every few months, you probably won't be able to order the one below anymore, but I think they really give you an idea of how inventive Lucky Liquor is.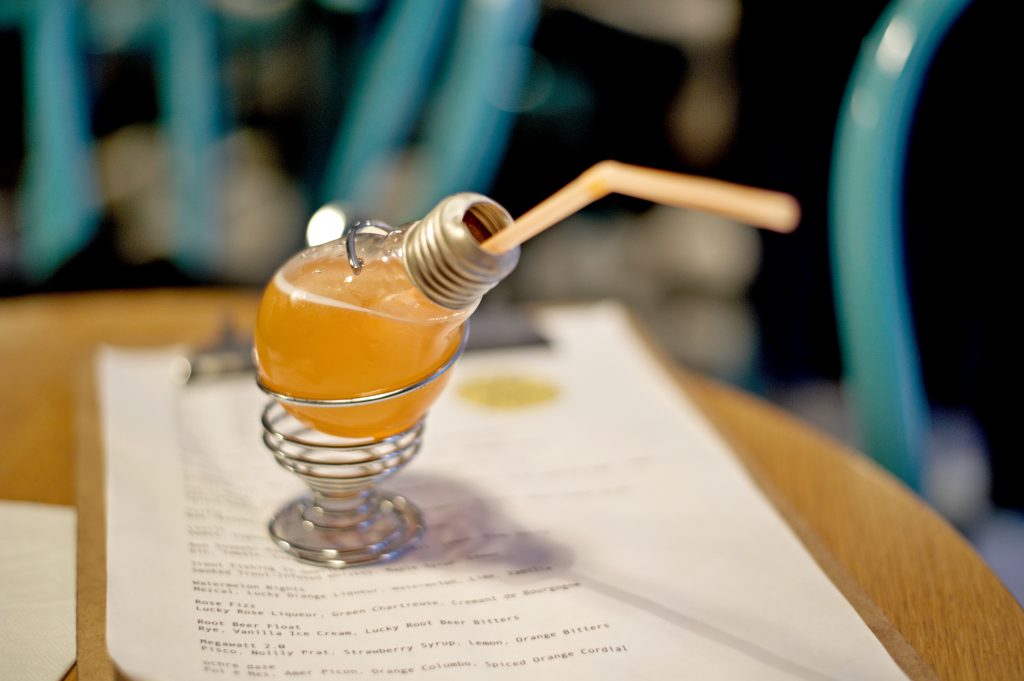 Decor-wise there's a few things going on – black and white chequered tiles, lots of wood, retro touches, pastel wooden chairs and painted brick walls, and once the evening takes hold and the lights go down, it's all rather cosy.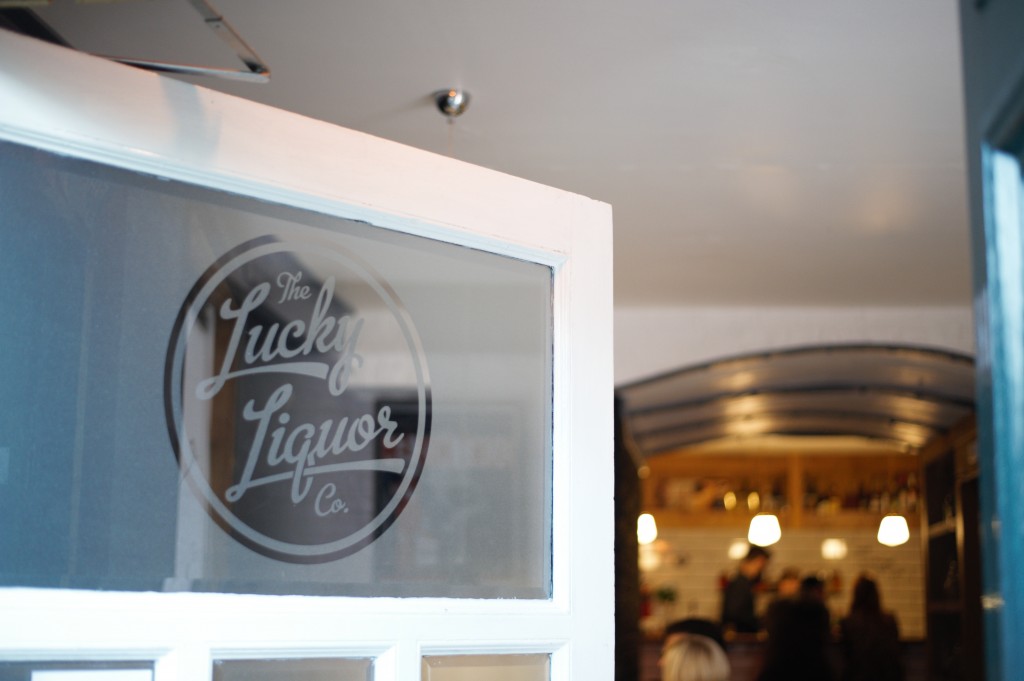 The door.. so far so cool.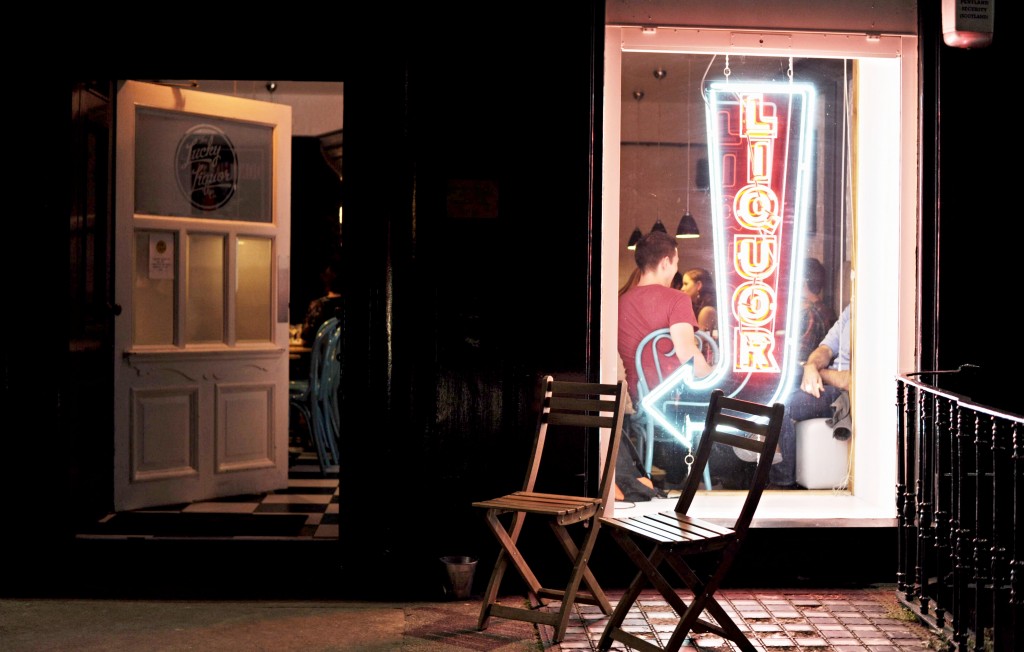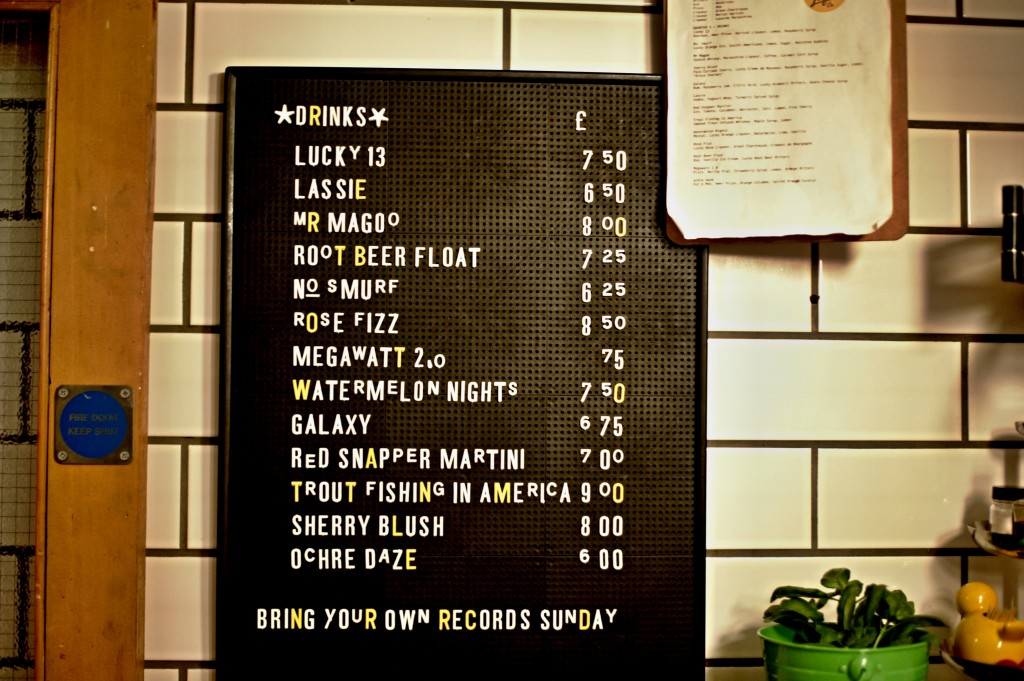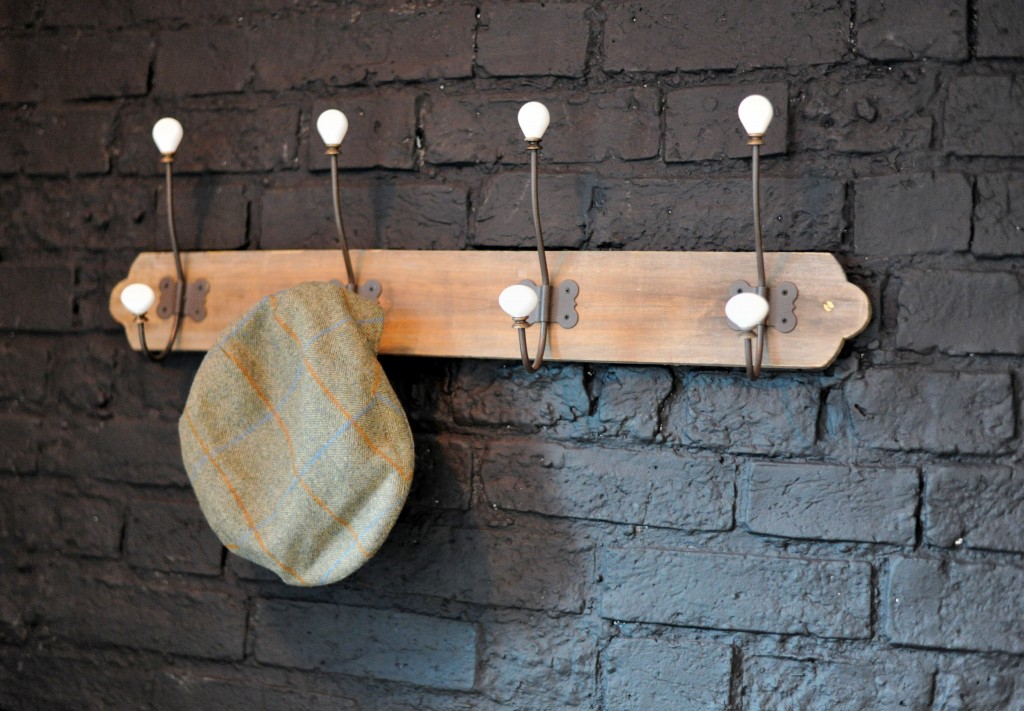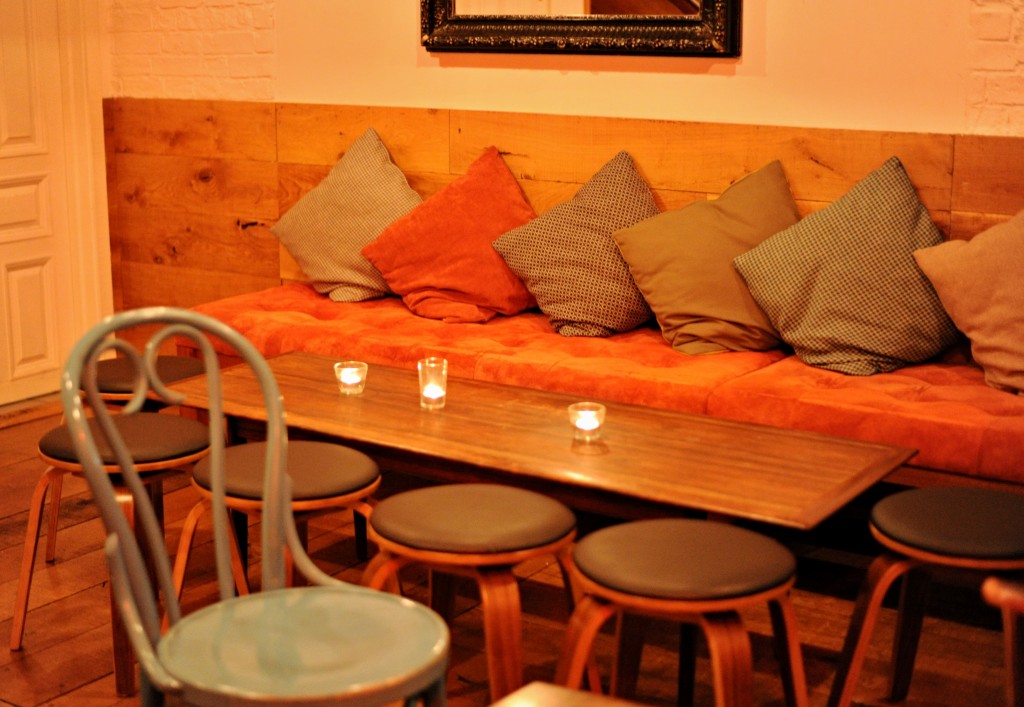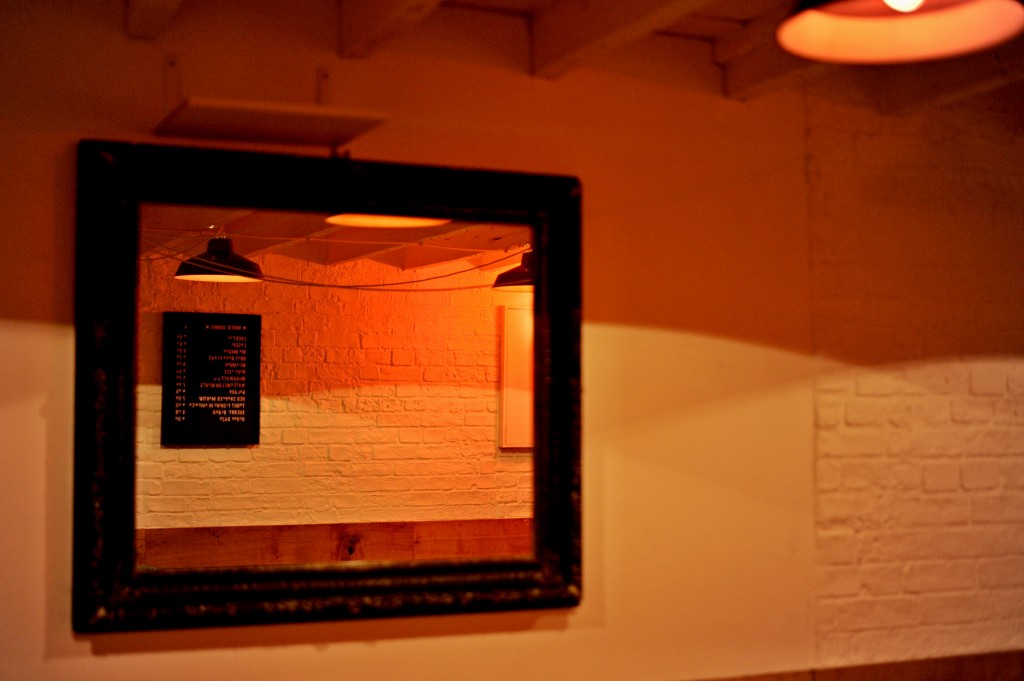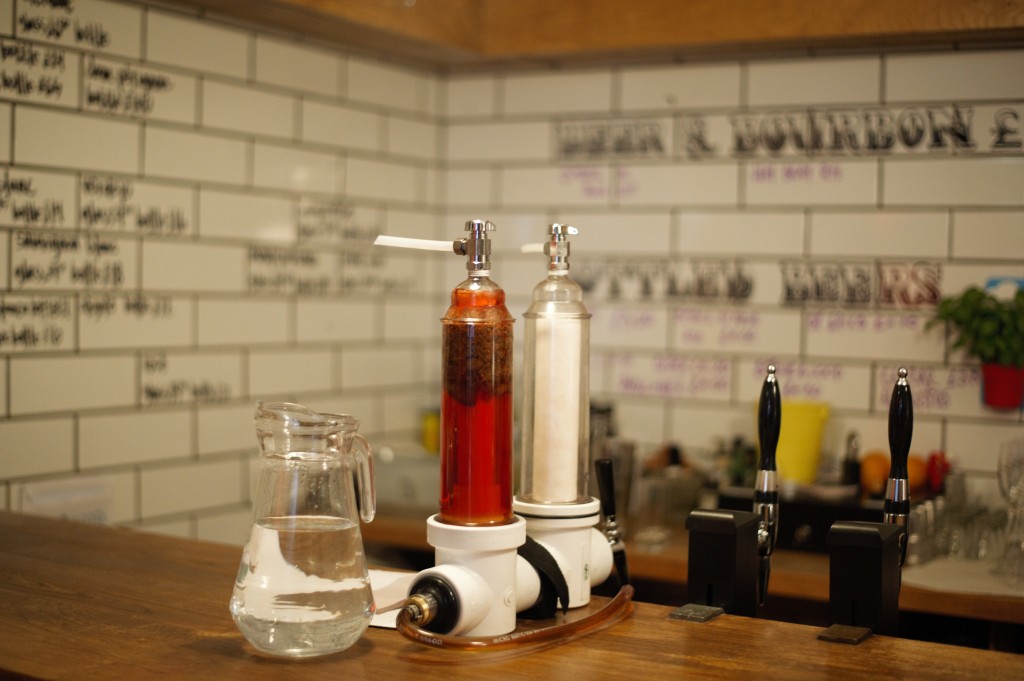 No idea what this is above, but it definitely makes the bar feel science-labby.
So there you go; Lucky Liquor gets a big tick from me. Just promise you won't steal the funky glasses.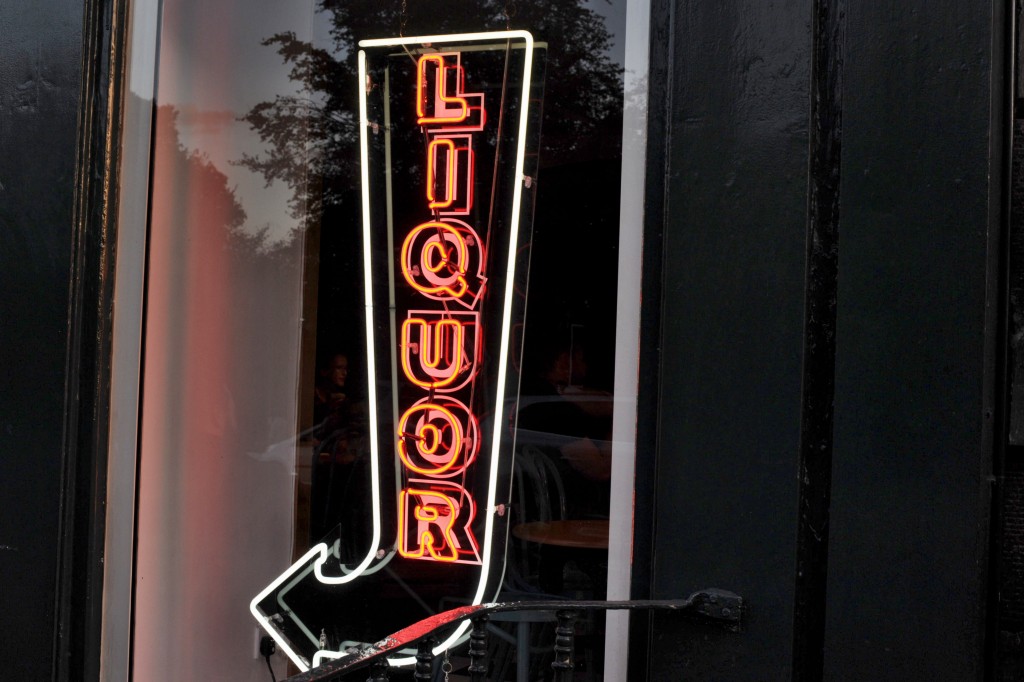 Stuff to Know:
Address – 39A Queen St, Edinburgh, EH2 3NH
The bartenders at Lucky Liquor Co can serve you drinks other than what's on the menu. Just tell them what flavours you like and they'll whip something up. Or if not everyone in your group likes cocktails, there's beer too.
Edinburgh walking tasting tour with Secret Food Tours