(Last Updated On: 22nd September 2021)
The Devil's Advocate is in my favourite type of location; hidden down an alley. I don't know if it's because I'm from Melbourne and that's where all the good things are in that city, or if I'm just a sucker for thinking I know a secret. Either way, this bar got points from me before I'd even found it.
So, just off The Royal Mile in Advocate's Close, The Devil's Advocate not only has the coolest business pun-name I've come across in a while, it also has friendly staff, a dark, cosy interior and an industrial, 19th century feel. Oh, and I suppose I should also mention – there's also around 200 different whisky's to try!
If your tastes are similar to mine and grungy/alternative is more your style, you might at first think The Devil's Advocate is not for you. I mean its main draw is whisky, and whisky's a bit grown up isn't it, a bit middle aged man reclining on a Chesterfield sofa in the clubhouse? Well yes, The Devil's Advocate is a tad sophisticated, but don't be scared, there's plenty of cool, down to earth and yummy reasons to visit too.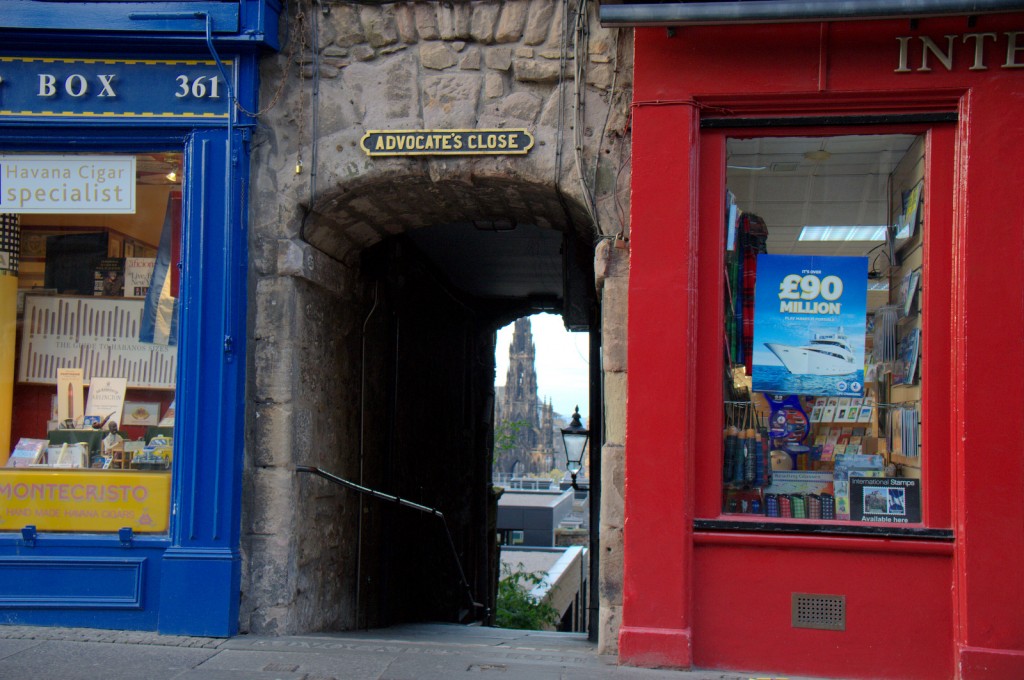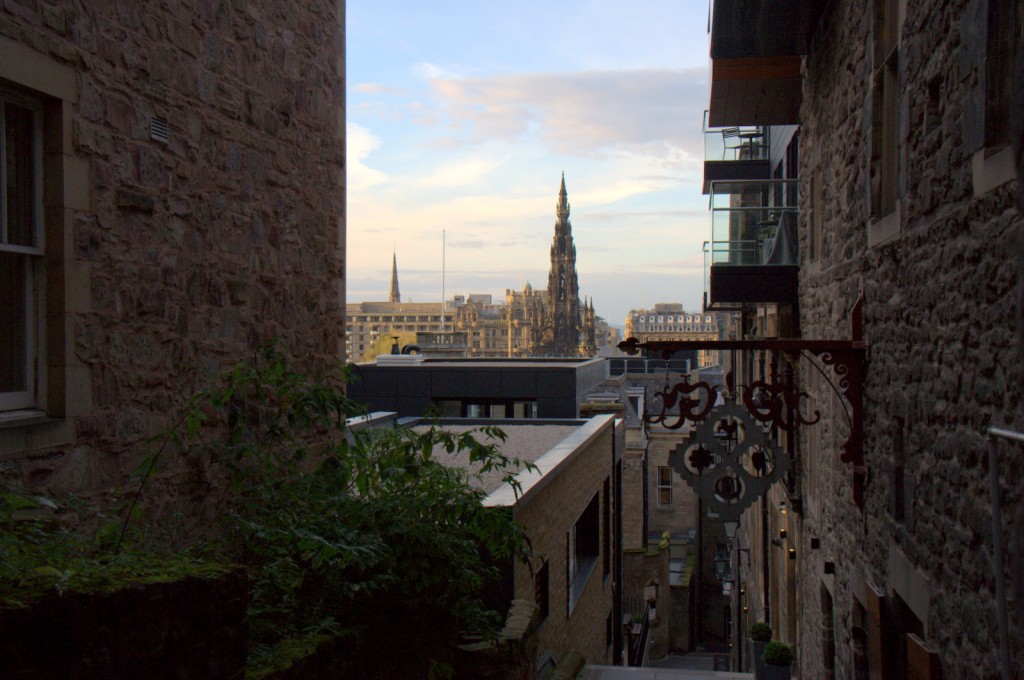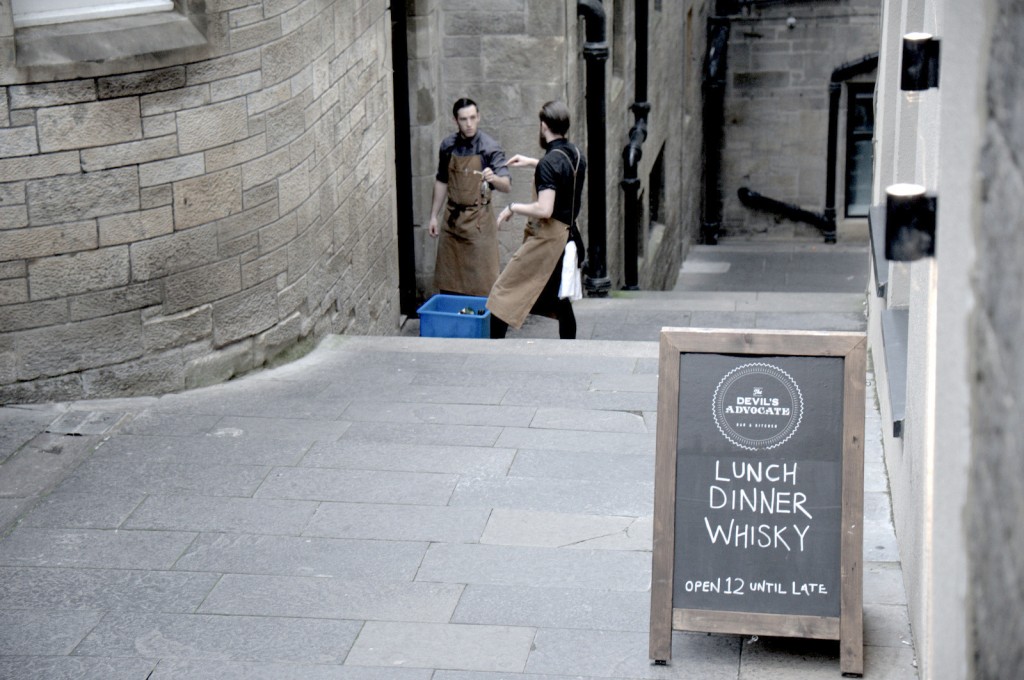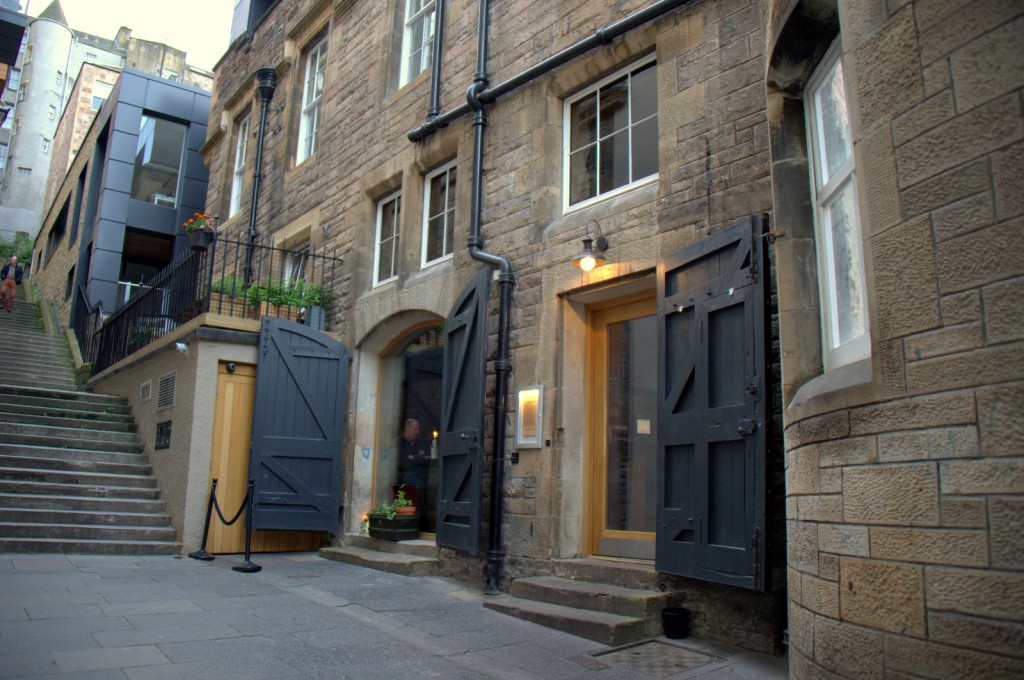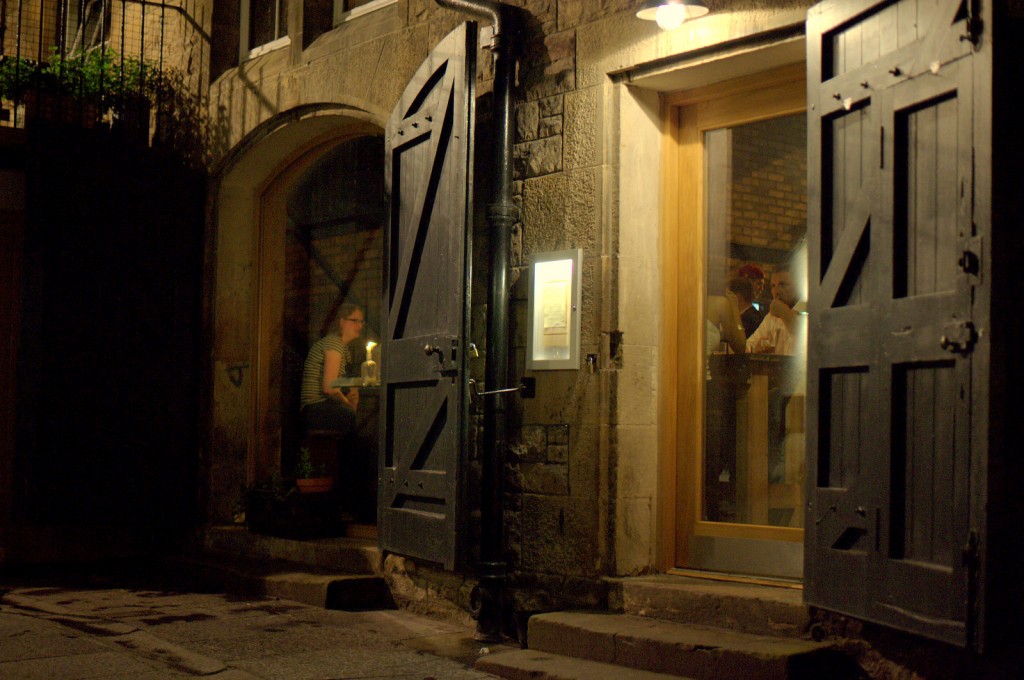 Despite the building's unglamourous past, the decor inside is very stylish.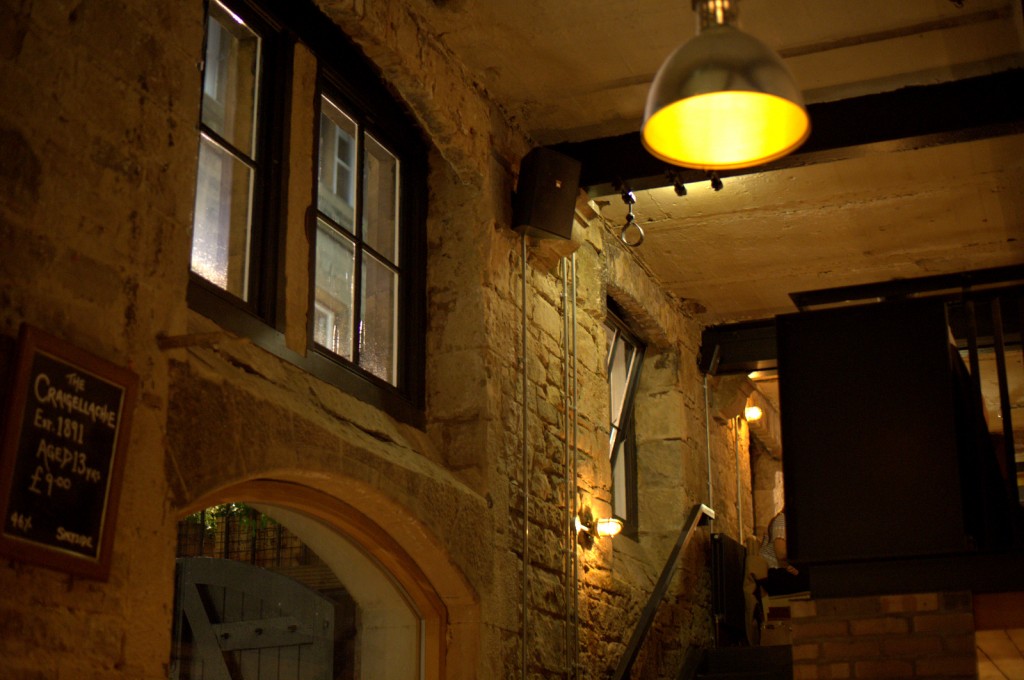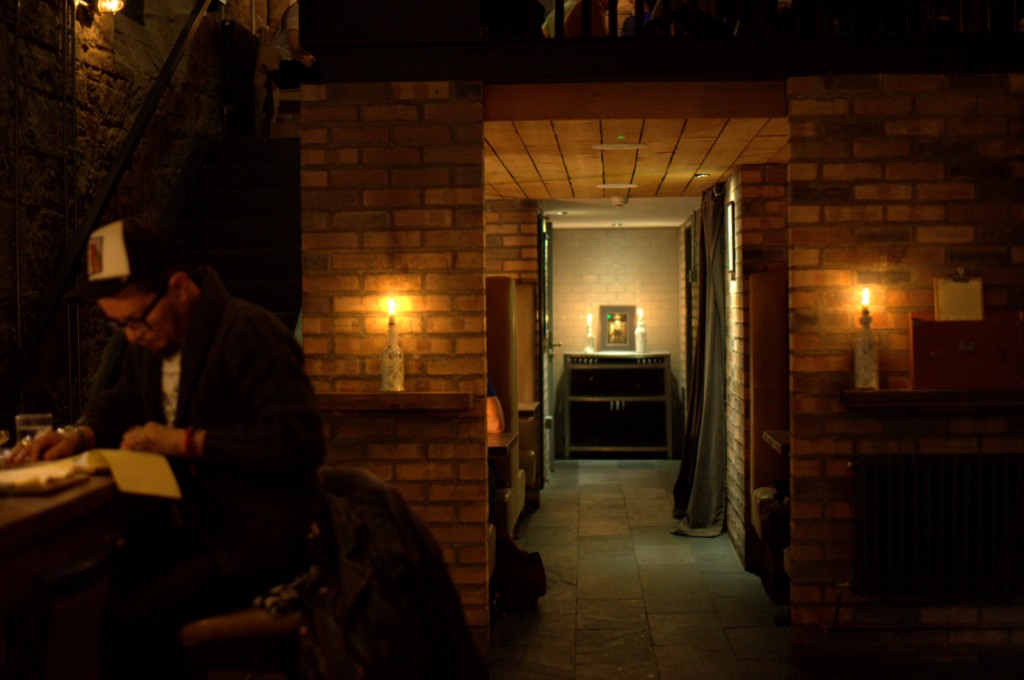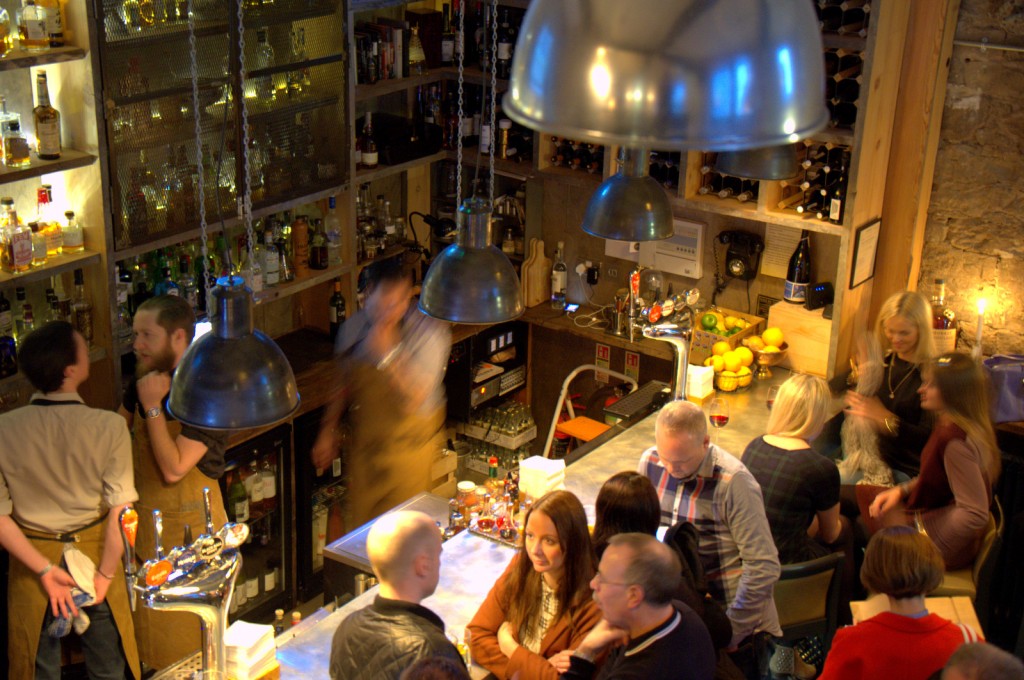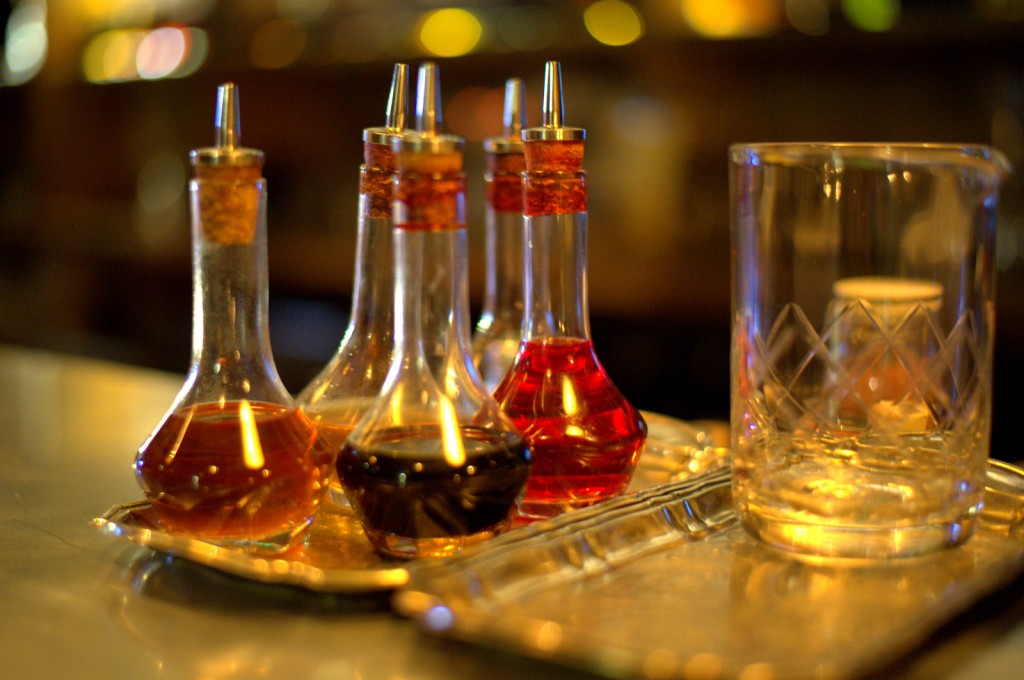 But debunking my own stereotype that only fuddy-duddy middle aged men drink whisky, my companion on my first visit here was a whisky loving, early 30's Brazilian. Knowing which region of Scotland he liked his brown stuff from, the lengthy menu was not a problem for him. For the rest of us, there's not only Scottish whisky to get your head around, but whiskey from all over the world. Oi vey. I on the other hand needed help with the cocktail menu and tested my poor waitress's knowledge (and patience) by lengthily quizzing her. She was very helpful, but just like the bar's decor, the cocktail menu is rather grown up. I was probably pushing myself to my palette's limits with my choices, so I only enjoyed one out of three. You can of course go off menu and order something less challenging, or better yet, tell the bartenders what you like and let them create something for you.
The Scotch Whisky Experience Guided Whisky Tour – An Introduction to Whisky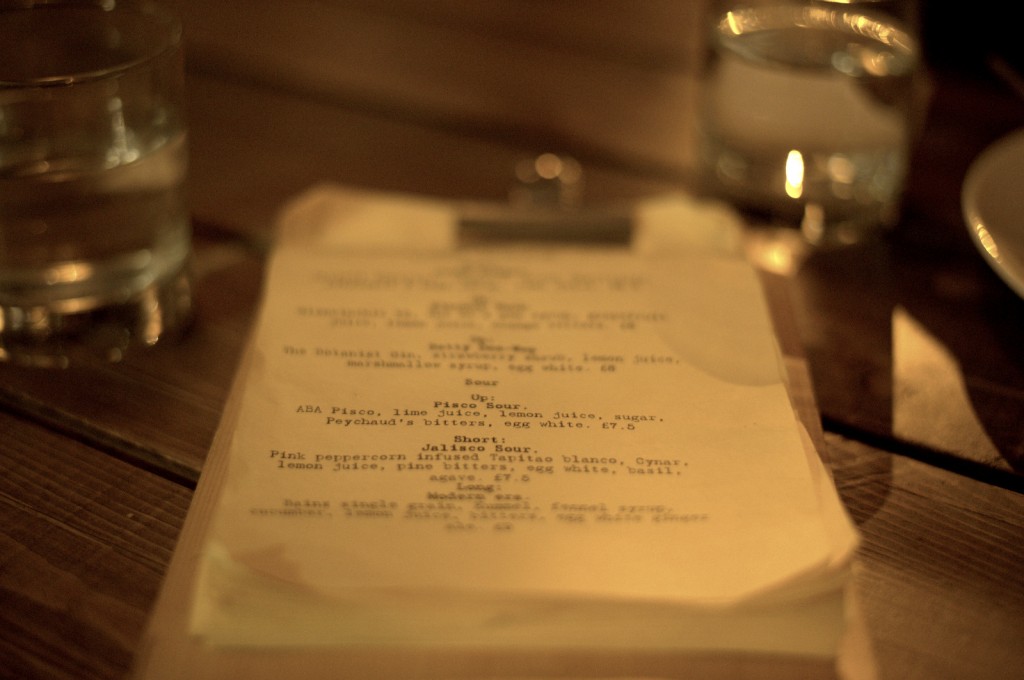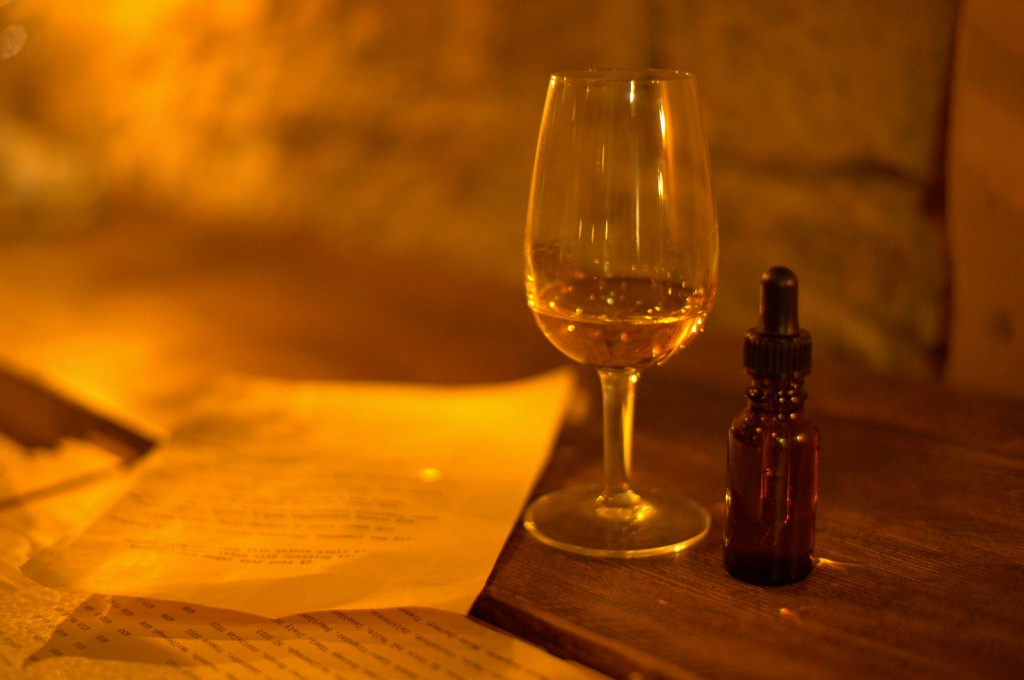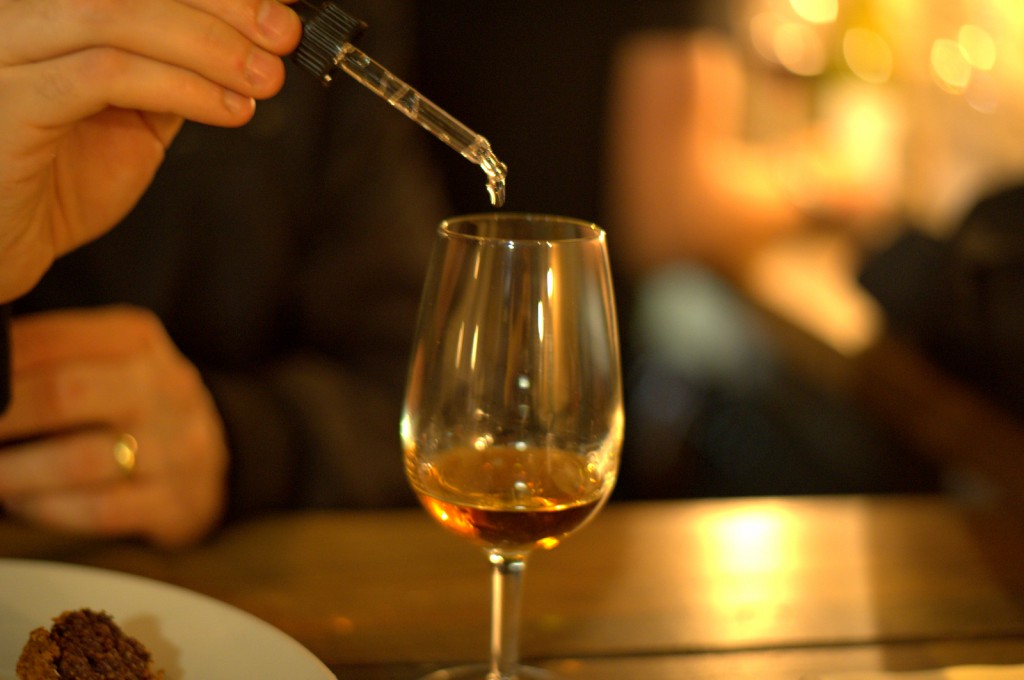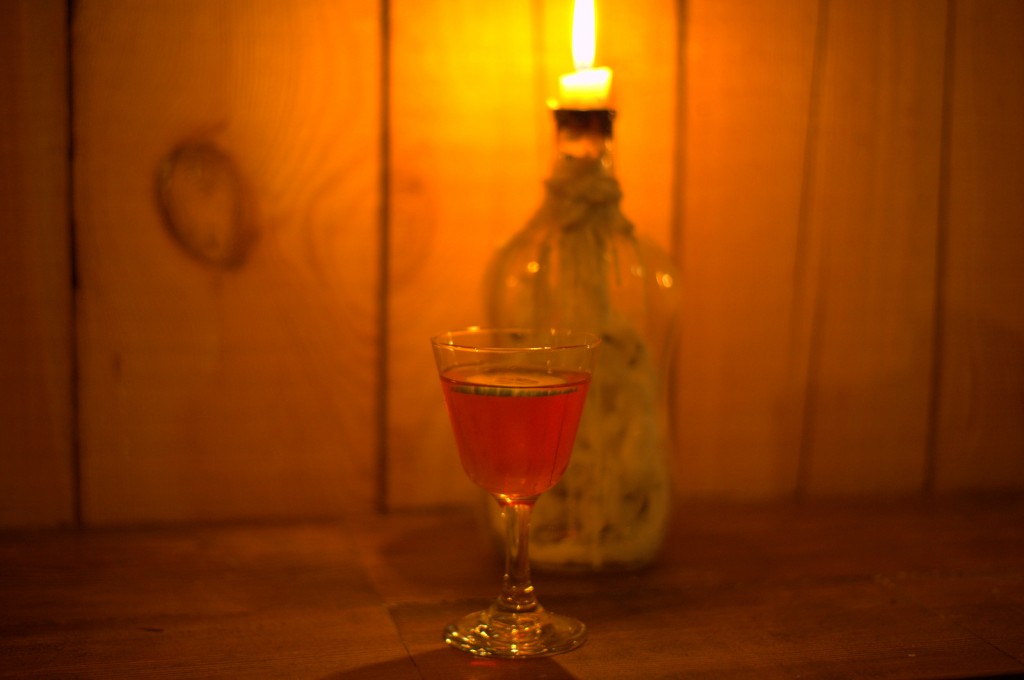 For snacks we had a cheese and ham platter and haggis bon bons – a very good way to ease yourself into one of Scotland's most notorious dishes.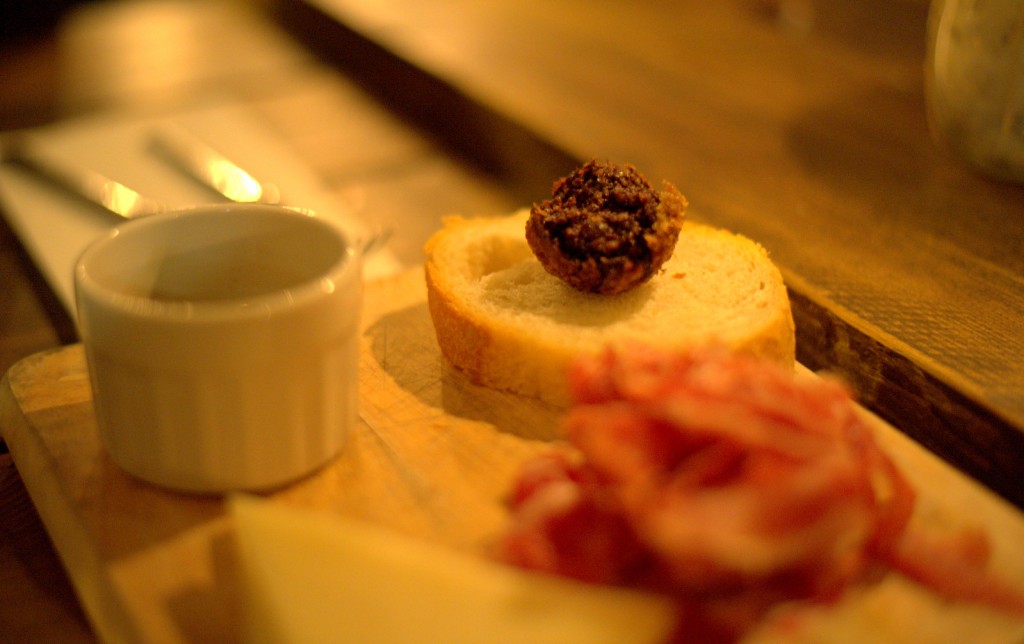 The Devil's Advocate is quite compact. In the bar there are only two wooden tables and a few stools, so if you pop in for a drink at a busy time, you'll most likely be standing in a tight crowd of revellers and after-workers. So for me the best way to experience its charms is to go on an (preferably dark and foreboding) afternoon or early evening, before the crowds get there. That way you can enjoy your whisky and bon bons and gesticulate wildly while you tell your companions about your day without smacking eight strangers in the arm.
Or… you could book a table and stay there for some food…
Stuff to Know:
Address: 9 Advocate's Close, Edinburgh EH1 1ND
The Devil's Advocate is the sister bar of the equally atmospheric Bon Vivant in Newtown's Thistle Street.