(Last Updated On: 10th January 2020)
Is it cabaret? Is it vaudeville? Is it burlesque? Is it a damn good dance party? Yeah, it's all of that, but most of all it's a place where Edinburgh's queer community can gather to show off their talents, be entertained and boogie their bums off to super cool beats from guest DJ's.
Dive Queer Party sprang to life in July 2013 when Edinburgh residents Annabel Cooper and Miss Annabel Sings decided the LGBT party scene needed an injection of their particular brand of glam. They wanted their own event 'because there was nothing like it around for us, nowhere where we wanted to hang out and be free and express our collective madness and joy'. Thanks to the support of volunteers and friends from Edinburgh's queer community, Dive has been growing steadily in popularity ever since and is now very much a community 'by, for and of the people'.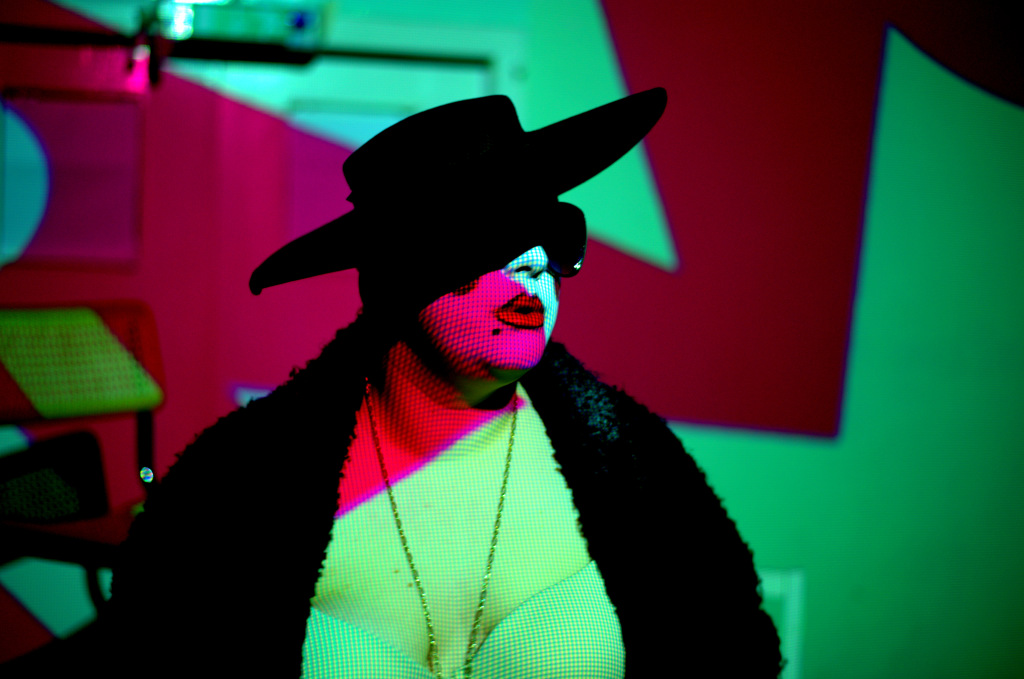 I first heard about Dive when they were holding Sunday night parties in Henry's Cellar Bar on Morrison Street. My girlfriend went along when I was away for the week (hmmpph!) and reported back that it was the first event she'd been to in Edinburgh which reminded her of the queer parties she was used to in her native Budapest. The first of their parties I went to on the other hand, Untamed, felt to me like something you might find in Berlin or Paris or London; a party with theatre and fun and more than a little nod to the Blitz Kids (as in the 80's new romantic ones, not the new rock band). In any case, thanks to Dive, we're all lucky little Edinburgh queers.
Untamed was held at Summerhall, in what used to be the Royal Dick Veterinary School but these days is an arts venue with a myriad of events, studio spaces and bars. What better place for a 'wild' performance party then, than the former Small Animal Hospital wing of Summerhall? Sill furnished with animal cages, the long corridor and whitewashed stone walls did indeed make you feel like you'd just walked into a hospital and projected a certain ominous cool. The girls walking round in sexy, latex Minnie Mouse costumes, the photographer in fencing whites and the creature people (one being led around on a leash) might have had a little something to do with the mood too.
Untamed was billed as an 'Alternative Performance Party for Curious Creatures', and that's exactly what Dive delivered. Hostess Miss Annabel Sings started the live performances off for us in true queer fashion with a Disney ballad and then introduced the rest of the performers over two sets. There was transgender performer Taylor Huxley, AJ McKenna Poet with some spoken word, burlesque act Lottie Kixx, a snippet of punk from Ste McCabe and the highlight of the night (for me anyway) 'Vaudeville's Darkest Muse',Le Pustra. Man can he stamp out a musical number. And man can he smoke a cigarette for dramatic effect. In a room full of queers, choosing his encore from Hedwig and the Angry Inch was a guaranteed crowd-pleaser too, but I'm sure he knew that.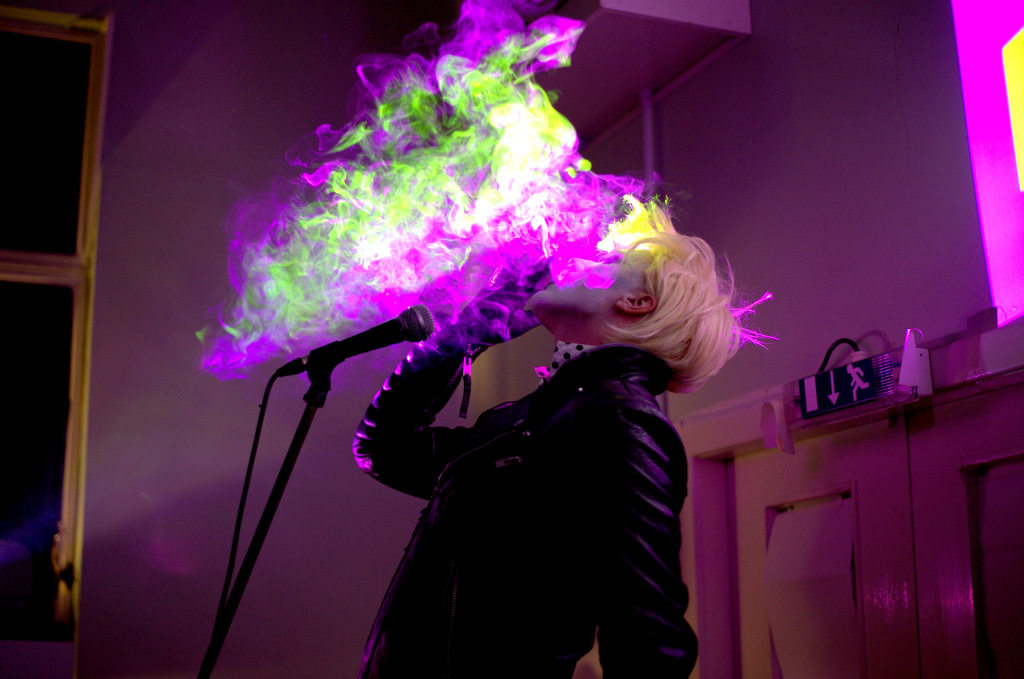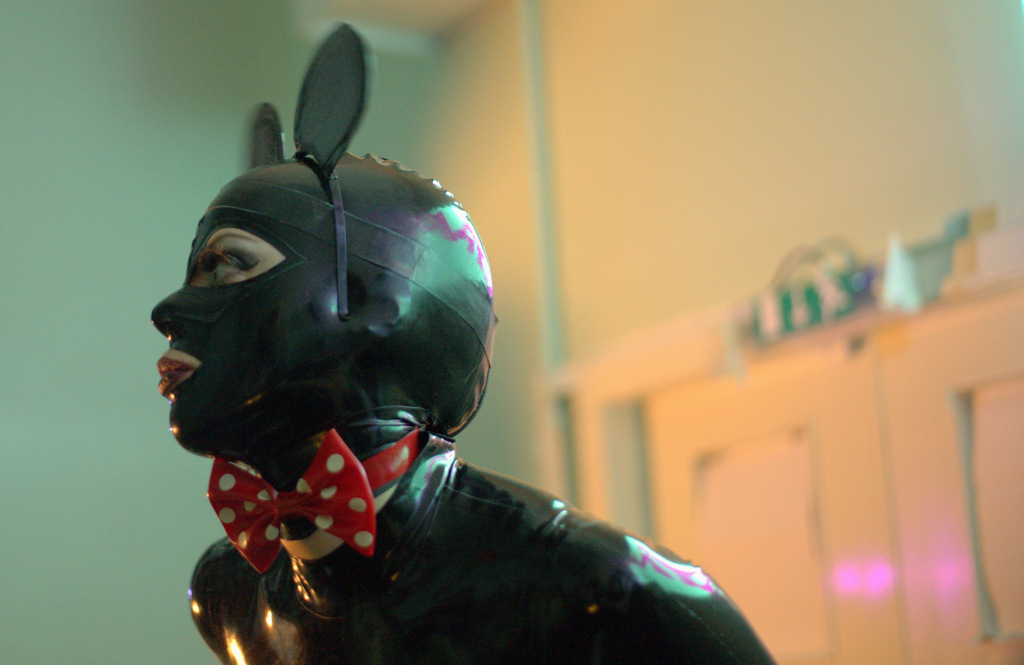 We were also treated to the reunion of comedy cabaret act Pustra/Vile-een, who, strangely enough, looked a whole lot like Miss Annabel Sings and Le Pustra. Curious.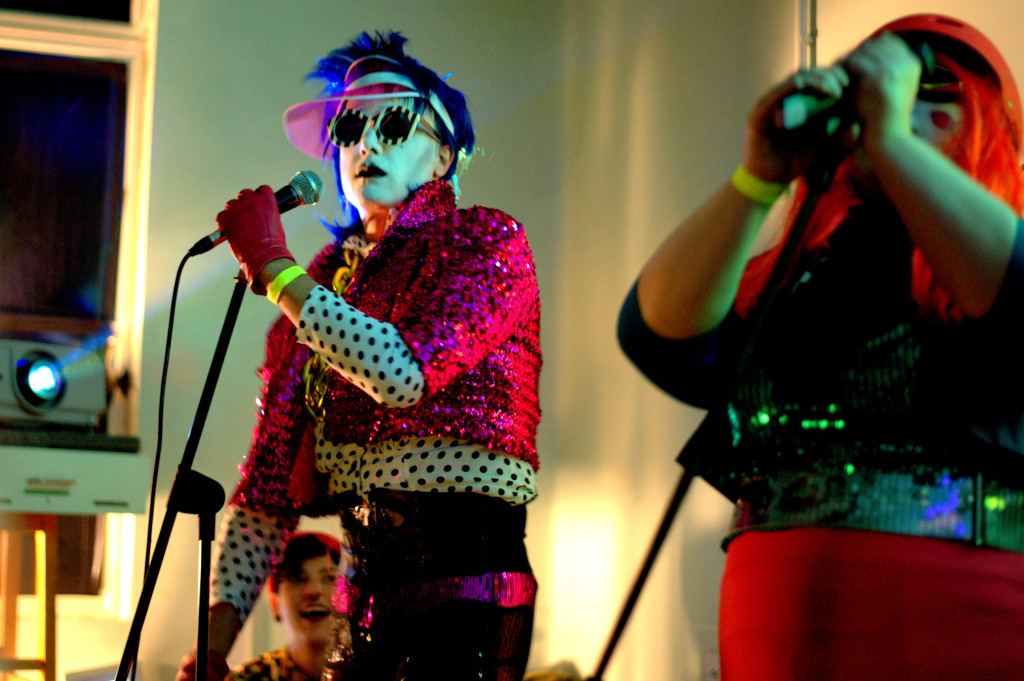 Off the stage, there were rooms with art installations to entertain us, 'creatures' from the Physical Theatre Scotland walking around and thumping good sounds from DJ Modifier working the (just about right sized) crowd into a boogie frenzy.
I think the biggest compliment I can give the Dive Queer Party gang was that while we were dancing away to Modifier, my girlfriend's face was plastered with a big grin and she leaned in close about three times to scream 'I'm really happy!' OK, so the repetition of that sentiment can probably be put down to a rum and coke or three, but the credit for the happiness is all down to Dive. They've created a queer night that's creative, fun and super friendly. It's the kind of place where the term door bitch should be replaced with door buddy, where the hostess actually says 'Hello, welcome' as she's walking round and where everyone's so approachable you strike up conversations with random strangers in the queue for the loo.
In fact, the queue for the loo provided me with the perfect metaphor for the inclusive vibe of the night. The 'male' symbol on the door had been taped over with 'Whatevs' scribbled over the top. Three girls were in the line with me when a guy waltzed up and 'helpfully' tried to explain to us this was the boys loo and the girls one was round the corner. Not skipping a beat, all four of us pointed at the sign and yelled – because it was loud, not because we were angry – 'Whatevs'.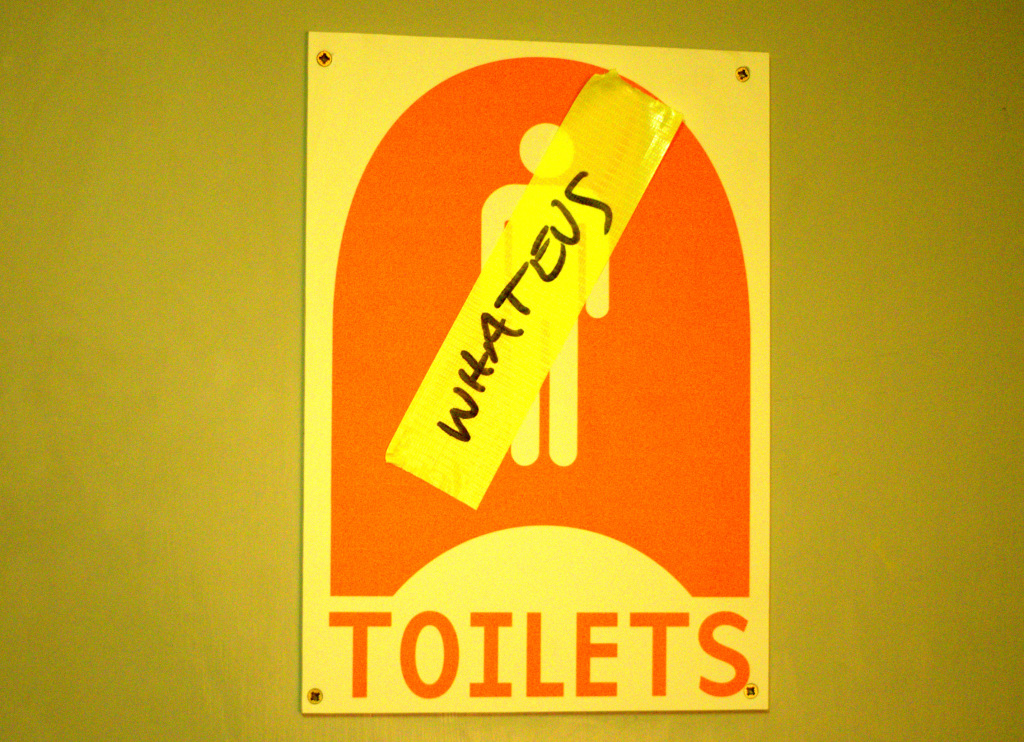 Stuff to Know:
All you need to know is, if you're in Edinburgh and Dive Queer Party are having an event – go.
Like them on Facebook to make sure you don't miss out on news and updates.