(Last Updated On: 24th April 2021)
Leith is fast turning into one of Edinburgh's best food and drink destinations. And before you even get into Leith 'proper', Leith Walk, the long, straight stretch of road leading from the east end of the city, will have you trying to decide between around 60 bars, pubs, cafes and restaurants. To help you find the best of that very big bunch, I have weeded out the good from the, well, the just not so good. Enjoy.
The Walnut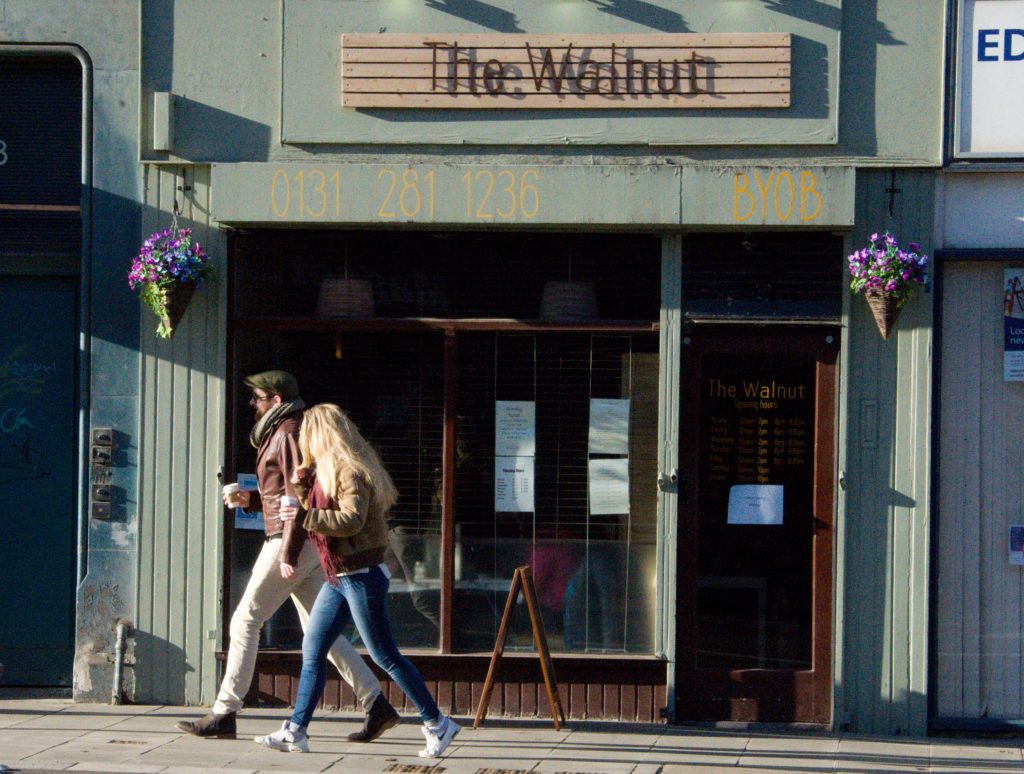 The Walnut is one of those under the radar places that you're so glad you read about before visiting a city, as you'd probably never have thought to try it out if walking by yourself. The unassuming, intimate little bistro will surprise you, in a good way, with top quality modern British dishes and a Sunday Roast that's one of the best in the city.
Pera
Don't let looks deceive you, Pera is totally no-frills decor-wise, but the home style Turkish cooking is some of the best in the city. Grab some friends and choose a few plates each from the large hot and cold mezze menu, or go for the Sultans Banquet, a feast of almost 20 mezze plus selections of meat cooked on the charcoal grill. And, if you can fit it in, you really need to try the homemade Baklava.
Bodega
Taco's are king here, and Bodega's menu rotates a brief but excellent roster of inventive, tasty versions of Mexico's most versatile dish, with choices like Tempura Tiger Prawns, Buffalo Chicken and Vietnamese Pork. It's BYO for wine, but they do have frozen Margaritas and Mexican soft drinks. Be warned though, although Bodega's Leith restaurant is now in a bigger location than their original tiny spot at the top of Leith Walk, I imagine you'll find it difficult to get a table here too unless you book.
Twelve Triangles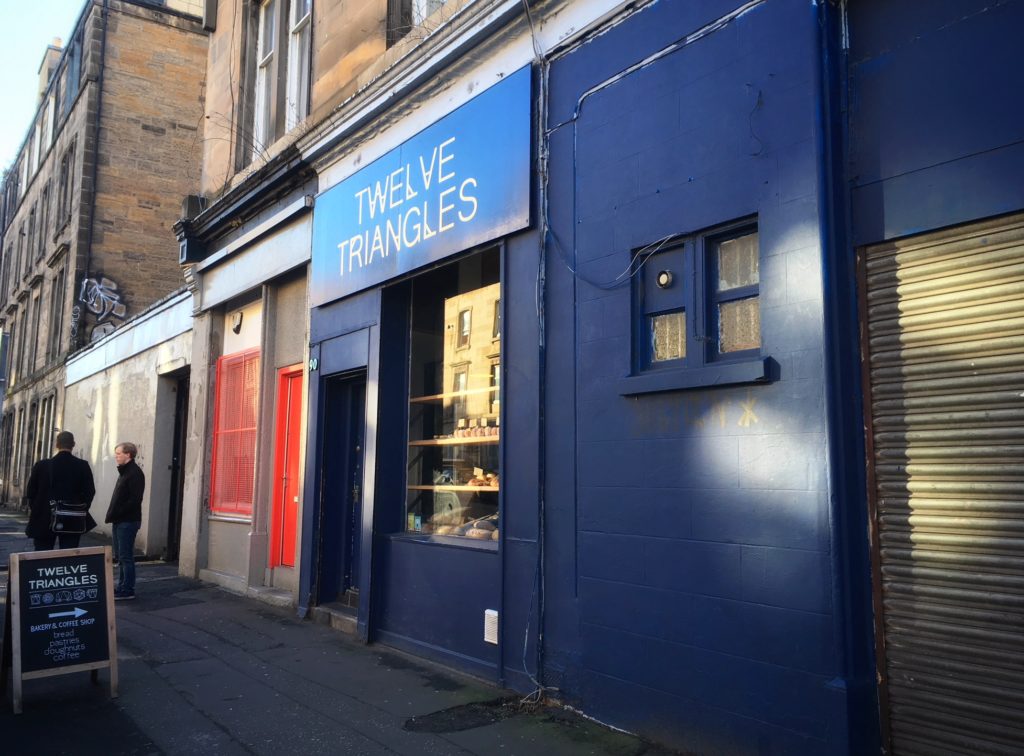 Just a few steps off Leith Walk, this tiny bakery/coffee shop's doughnuts are worth going out of your way for. Get in early or you'll miss out on delicious flavour combinations like Pumpkin Cheesecake, Cardamom Caramel Custard or Peanut Butter Cream Cheese. They do other pastries and specialty breads too, but I'm sorry to report these can be hit and miss. Stick to the doughnuts, they've not let me down yet.
Word of Mouth
Word of Mouth, (just off Leith Walk) is another small place that's always busy, the kind of neighbourhood café that makes paying extra for breakfast at your hotel a total waste of money. Known around town for their fry ups, their Croque Madame (a Croque Monsieur with and egg on top) and made-in-house cakes, the menu here, with British, French, Greek and Turkish influences, has something for everyone. There's only seating for about 20 inside but the few tables by the window and outside on the kerb make for great people watching.
The Black Fox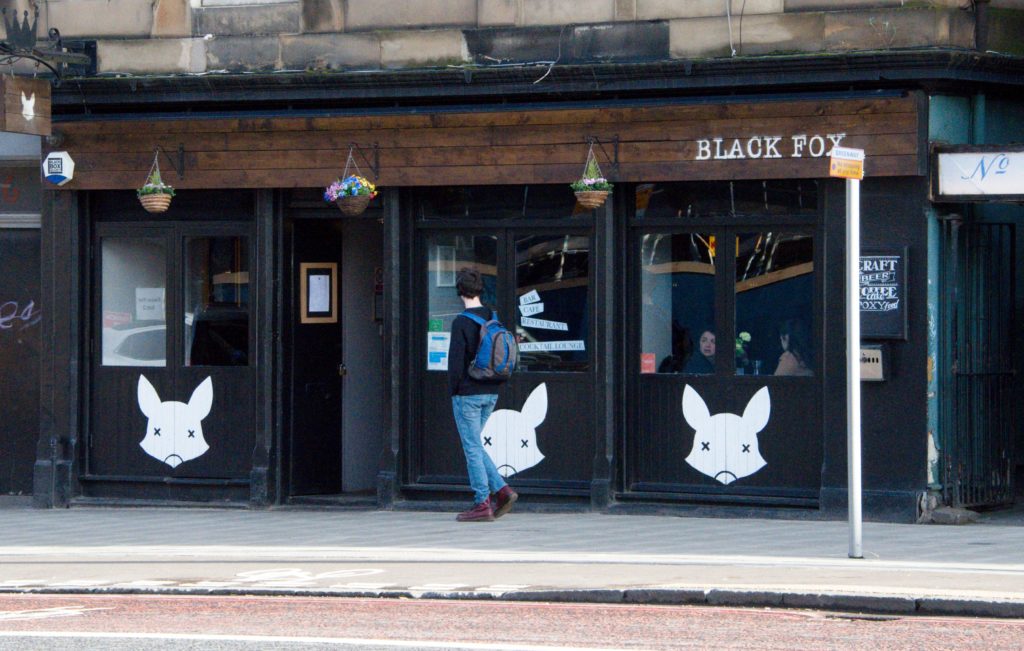 It may be 'just' a burger and cocktail bar, but The Black Fox impresses me every time with the most consistent, friendly and efficient service I've come across anywhere in Edinburgh.  As a bonus, if you're curious about haggis but maybe a little apprehensive to try it, The Black Fox also made my Top Stuff – Food and Drink Edition list for their superior haggis bon bons – deep fried, crumbed little balls of oaty, peppery, intestinal goodness. Try em, you'll love em. I swear.
The Sicilian Pastry Shop
OK, please excuse the cliché, but this place is an Edinburgh institution. Family owned and operated since the 1970's, it's supplied cakes and pastries to generations of Leithers, Edinburgers and in-the-know tourists. In an area full of Italian eateries, The Sicilian Pastry Shop is always near the top of any 'best of' list. It's super tiny, always busy and service is sometimes brusque, but that's part of the charm. It's cheap, authentic, unpretentious aaaaaand yummy. If you've never had a Cartocci, prepare for your favourite doughnut list to be expanded.
Gaia
Gaia is a cosy, little family run café where, as expected in good Italian eateries, you will find simple, delicious food done really well. They have pasta and paninis for lunch/brunch (all made with top Italian ingredients), a deli section where you can choose cold meats and cheeses to take home or you can take away a homemade meal prepared that day to heat up for your dinner.
Brass Monkey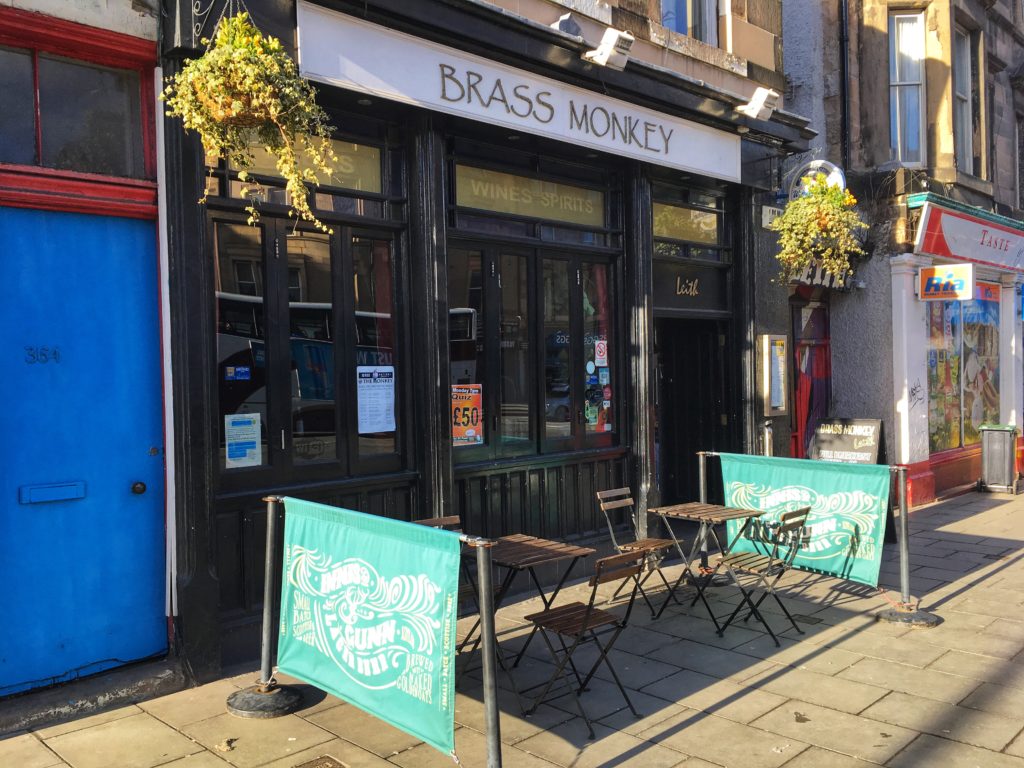 The food and drink here is not going to win any awards (although vegans will be happy with the number of choices for them) and you'll most likely leave smelling like you've been standing over an industrial sized exhaust all night, but if you're looking for an unpretentious place to drink your beer, surrounded by people from all walks of life and a busy, buzzy atmosphere, here's where you should head. If movies are your thing, they love movies here too, and as well as posters all over the walls, there's a couple of huge screens and couches to enjoy regular showings on.
Casa Amiga
This Portuguese café is known as the place to get Pastel De Natas (custard tarts) that are just as good as what you'd find in their birthplace, Lisbon. But Casa Amiga also has other delicious Portuguese cakes, equally as good savoury choices, quality coffee and great service. There's more dining space downstairs, so if it looks packed, which it usually does, you should still pop your head in and see if there's a table.
Los Cardos
Home of the Irvine Welsh approved Haggis Burrito, Los Cardos is a party goer's day-after saviour. Actually any of their other burritos – pork, beef, chicken – are good for a hangover too. Or you could even eat one sober. The burritos are also so big they do me for two meals, but big eaters may disagree.
Leith Depot
This is a really nice little pub down the very end of Leith Walk. The food is largely of the fish and vegetarian variety, but don't worry meat eaters, you're not forgotten. The quality and presentation of the food at Leith Depot is a step above your average pub grub – how does Wild Mushroom Risotto with Herb Oil, Tarragon and Toasted Pine Nuts sound? Or Herb-crumbed Haloumi, Poached Pear, Clementine, Cucumber, Mixed Leaf Salad with Honey Mustard Dressing, Parsnip Crisps and Spicy Tomato Salsa sound? Ooof that's a lot of ingredients. As a bonus, there's an upstairs room with regular live music and other entertainments on offer too.
Bross Bagels
Bross are simply the best ( OK, and only) Montreal style bagels in Edinburgh. Fill your hole with hot or cold deliciousness there and then, or take home a bunch to freeze for later. There's weekly specials galore and when they run along the lines of The Holy Hero – Egg, Bacon, Mortadella, Potato Latke, melted Jack Cheese, pickled jalapeños and Chipotle Aioli – or The Pancagle – Blueberry and Cinnamon schmear, Scotch Pancake, Canadian Maple Syrup and bacon – ohhh, how can you resist?
Stuff to Know:
I must explain for those not familiar with Edinburgh, when I say Leith Walk, I'm referring to the whole stretch of road from the end of Elm Row all the way to where it meets Great Junction and Duke Street's intersection. Taxi drivers would tell you Leith Walk doesn't start until you get to Albert Street, a good half way down this. But a lot of locals, myself included, just take the lazy way out and refer to the whole road as Leith Walk.