(Last Updated On: 10th January 2019)
Edinburgh in the winter; it's cold, it's dark, it's often wet and the dastardly, slippery ice suddenly appearing on footpaths turns simply walking past places like the Omni Centre into a winter version of Total Wipeout. But don't go cancelling those tickets just yet. There's still some pretty cool things that you can only do in Edinburgh in winter. And if you start with the first one below, you probably won't mind the cold and the dark at all (I can't say it will help much with the ice though).
Hot Grown Up Drinks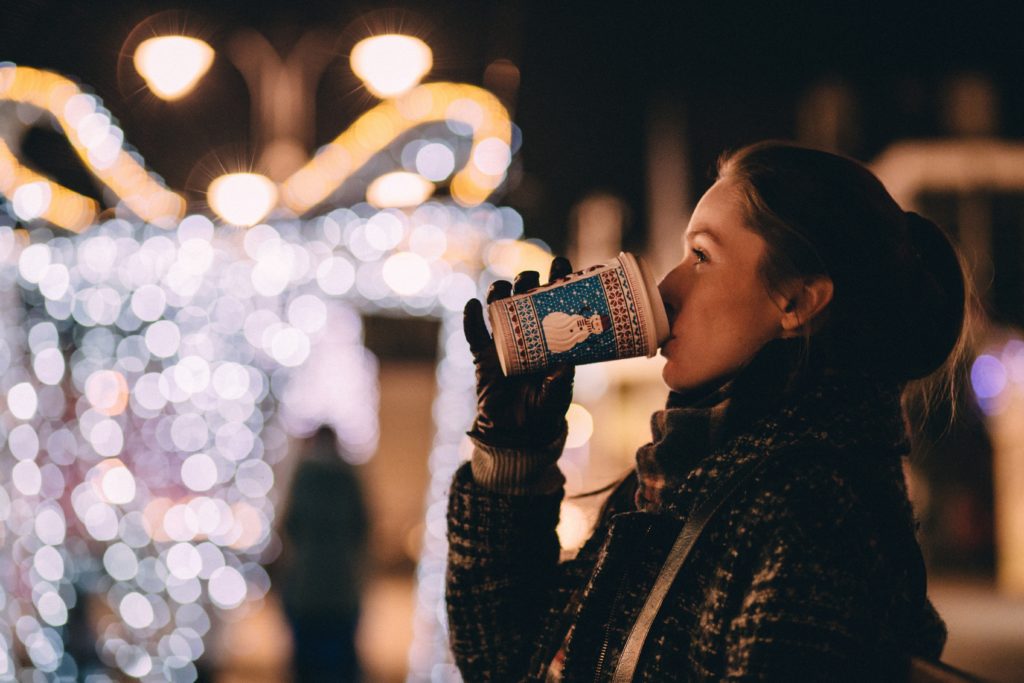 By grown up, of course I mean alcoholic. If there's one good thing about a drop in temperatures, it's that drinking cider that someone's bung (that means put) on a stove suddenly doesn't seem so utterly gross. If cider's not your thing, the Edinburgh Christmas Markets will also fix you up with some German Gluhwein, or if you prefer, just plain 'British' mulled wine, to help take away some winter chill. Or perhaps some RumChata Hot Chocolate is more up your alley. Mmm.
Edinburgh Christmas Tour, HighLights & Hidden Gems with a Local Guide
Ice Skating
Most of the time it's not cold enough to skate on any real, frozen bodies of water in Edinburgh, but there's always the circular ice skating rink at St Andrew's Square each December. And alright, it's tiny, and some might even say a bit naff, but still, it's Christmas-y and it's a bit of fun. And it's a whole lot more atmospheric than ice skating indoors at Murrayfield.
Hot Chocolate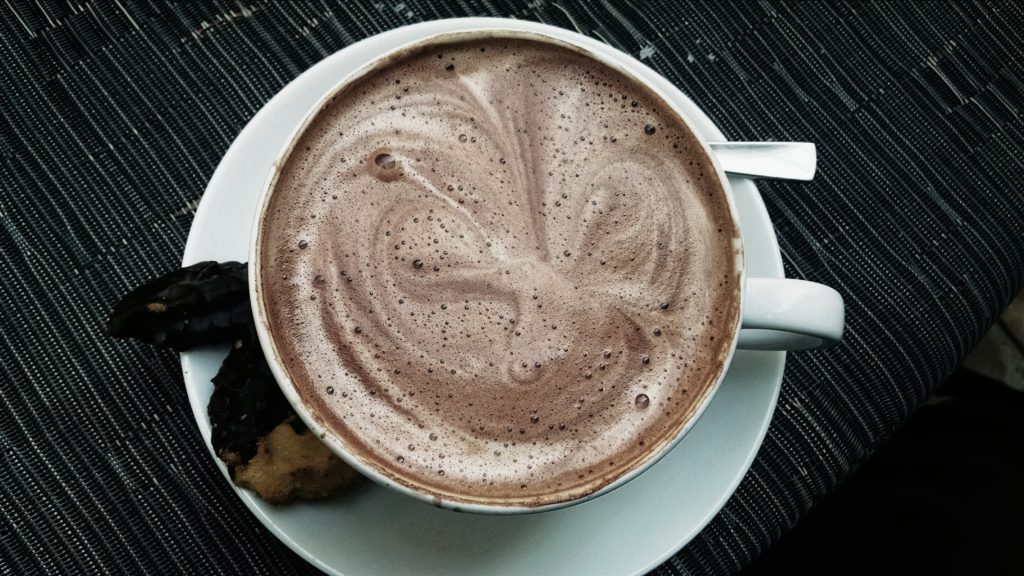 Technically, there's not too many days each year when it would seem too hot for a hot chocolate in Edinburgh, but somehow hot chocolate just seems all the more comforting when the temperature is low enough for you to see your breath in the air. Check out my Top Stuff list if you want to know where to get the best hot chocolate in the city. Or as I've mentioned above, you can get yourself an alcoholic version at the Christmas bars on George Street.
Shelter in a Cosy Pub/Bar
There are plenty of places in Edinburgh who do cosy really well, where you will find comfy armchairs, low lighting, warm service or just a general snug atmosphere. Try Under the Stairs' front half, which is decked out like your granny's lounge and where you can nibble eclectic flavours from around the world, the book lined walls of traditional pub The Queens Arms or the low-lit, industrial brick and wood warmth of restaurant and whisky/cocktail bar The Devil's Advocate. Both The Cambridge Bar and The Sheep Heid Inn up the cosy factor even further with an open fire to snuggle around. Oooh.
Winter Walks in the Pentlands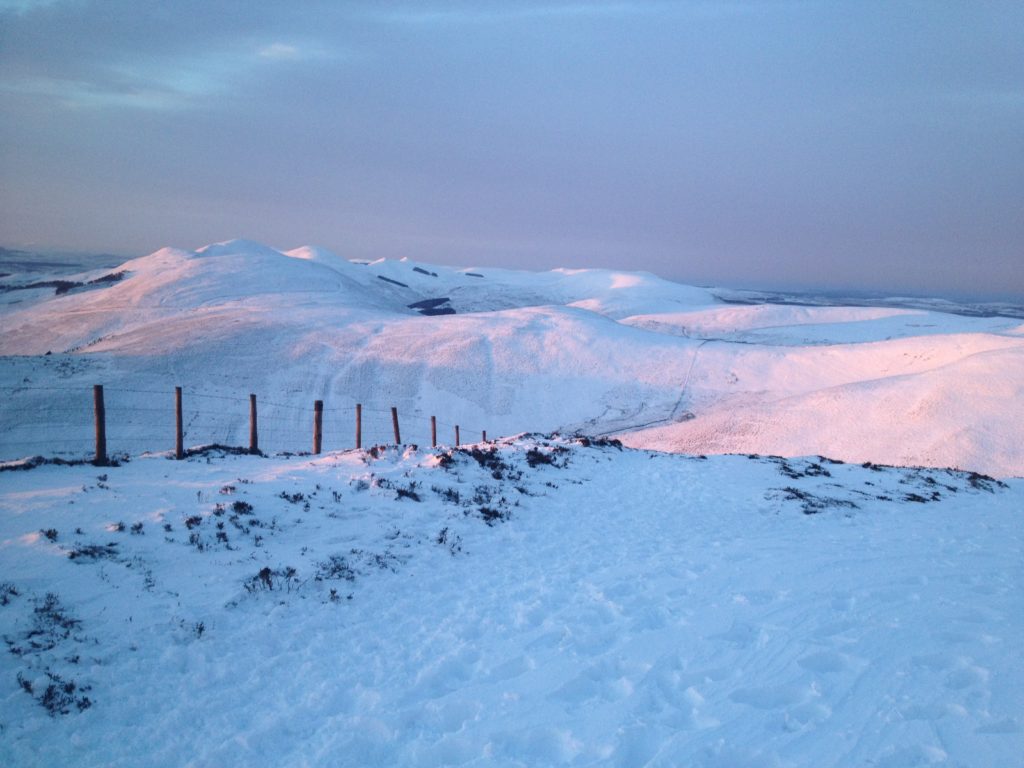 The Pentlands are great any time of year, but in winter, even if inner city Edinburgh has missed out, they've often had a covering of snow. At just a few minutes (by car) from the city, it's a great way to get some exercise and fresh mountain/hill air into your lungs.
Christmas at the Botanicals
Each Christmas, Edinburgh's Botanic Gardens pull out a slew of projection machines and fairy lights (I pity the person whose job it is to untangle them each year) and create a one mile trail of twinkly lights and light projections, so that visitors can wind their way through the trees, illuminated by a Christmas themed light show. Afterwards, you can warm up with mulled wine or hot chocolate and even toast your own flavoured marshmallows.
Christmas Markets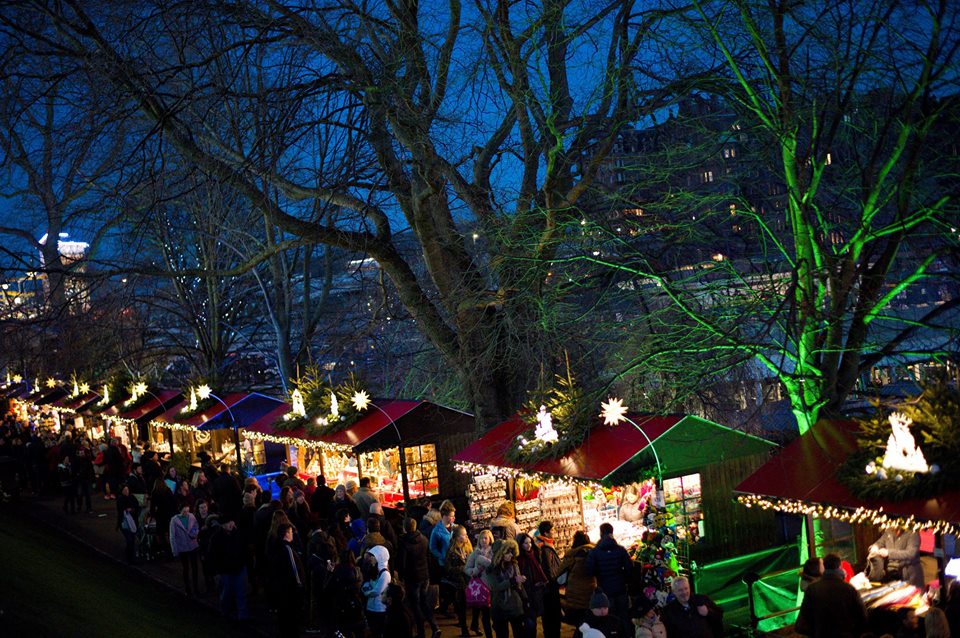 They may not be as famous as the Christmas Markets you'll find in places like Brussels, Vienna, Strasbourg or Copenhagen, but for someone like me, an Australian, it's a thing of wonder. Well it was the first time, now I'm just a jaded local who complains about paying £5 for a hot dog and scoffs at the suspiciously mass-produced look of the 'hand-made artisanal' Christmas products. But if you're not jaded yet, there are two markets to explore; the European Market which runs along Princes Street and the Scottish Market that pitches up each year in St Andrews Square and now George Street as well.
The Dome
The Dome is an uber opulent dining, drinking and events venue that goes waaay out with the tinsel and fairy lights at Christmas time. Imagine if Liberace, Elton John and Zsa Zsa Gabor put their combined Christmas budgets and decoration standards together and you'll start to get the idea. Most people just walk in for a gander and a pic or two, but if you book way, way ahead, you can also stay for a drink or eat at one of their four restaurants and bars. Just remember to bring the plastic.
Hogmanay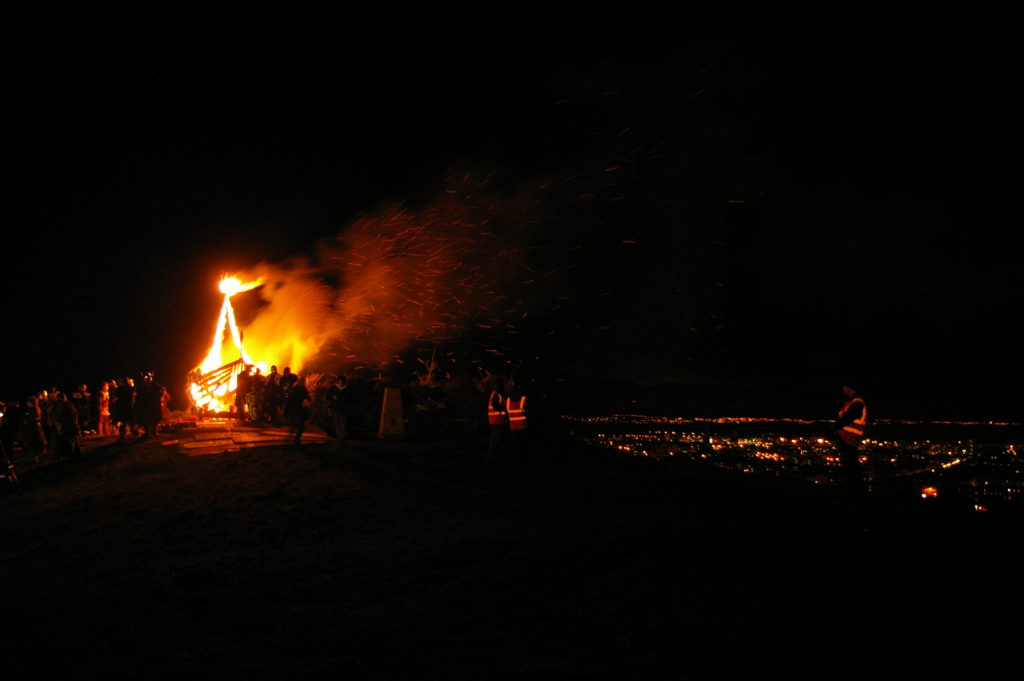 I mean, if you realllly want to, you can stand out in the freezing cold, coralled into a few streets teeming with thousands of reaaallly drunk people, just to watch some fireworks and to say that you've been to Hogmanay. I would skip that bit and get involved in some of the other events Hogmanay organises. And if it's fireworks you're after, much more my idea of fun is the Torchlight Procession on December 30th, where thousands of people (including some 'Vikings') march through the city with real gas torches, ending up on Calton Hill where a massive, wooden effigy is burnt to the ground, followed by a fireworks display. Fantastic!
Christmas Cabaret
Every winter, the Spiegeltent is whipped up again and a new cabaret show comes to town. They are more or less the same sort of thing each year – burlesque, live music, singing, acrobatics and a bit risque – but it's a bit of cheeky fun and there's no doubting the performers' talent.
So there you go, winter's not so bad after all in Edinburgh is it? Here's a list of things to do when it's raining too. Now if we could just do something about that ice…