(Last Updated On: 11th January 2020)
It rains a lot in Edinburgh. So what are you gonna do? No point moaning (alright, go on, maybe just a bit) because, guess what – all Edinburgh buildings have a roof. Yes that's right, there's plenty of indoors places where you can amuse yourself on a wet, miserable day. Here's a few ideas for when you're at the point when it's raining so much you just can't mimic the locals any more and just ignore it. Some of these rainy day ideas require a bit of huff and puff, some need your thinking cap, some are no effort at all and ironically, one will still end with you getting soaking wet.
Edinburgh International Climbing Arena
Edinburgh International Climbing Arena is the largest indoor climbing wall IN THE WOOOORLD. And don't we all love to boast we've done something that is the biggest, fastest, longest, highest anything in the world? This gives it an extra cool factor even before you've begun to try to get your head around the difference between belaying and rapelling or, more importantly, what colour helmet you'd prefer. Built on the site of an old quarry in Ratho, this place is enormous. There's plenty there to fill in a rainy day and scare the crap out of you, like abseiling, an assault course 100ft in the air, bouldering (climbing with no ropes) and a Clip 'n Climb area with a number of different climbing challenges for groups to conquer. One drawback though is it's not very easy to get to on public transport, so this option is much better for those with access to a car.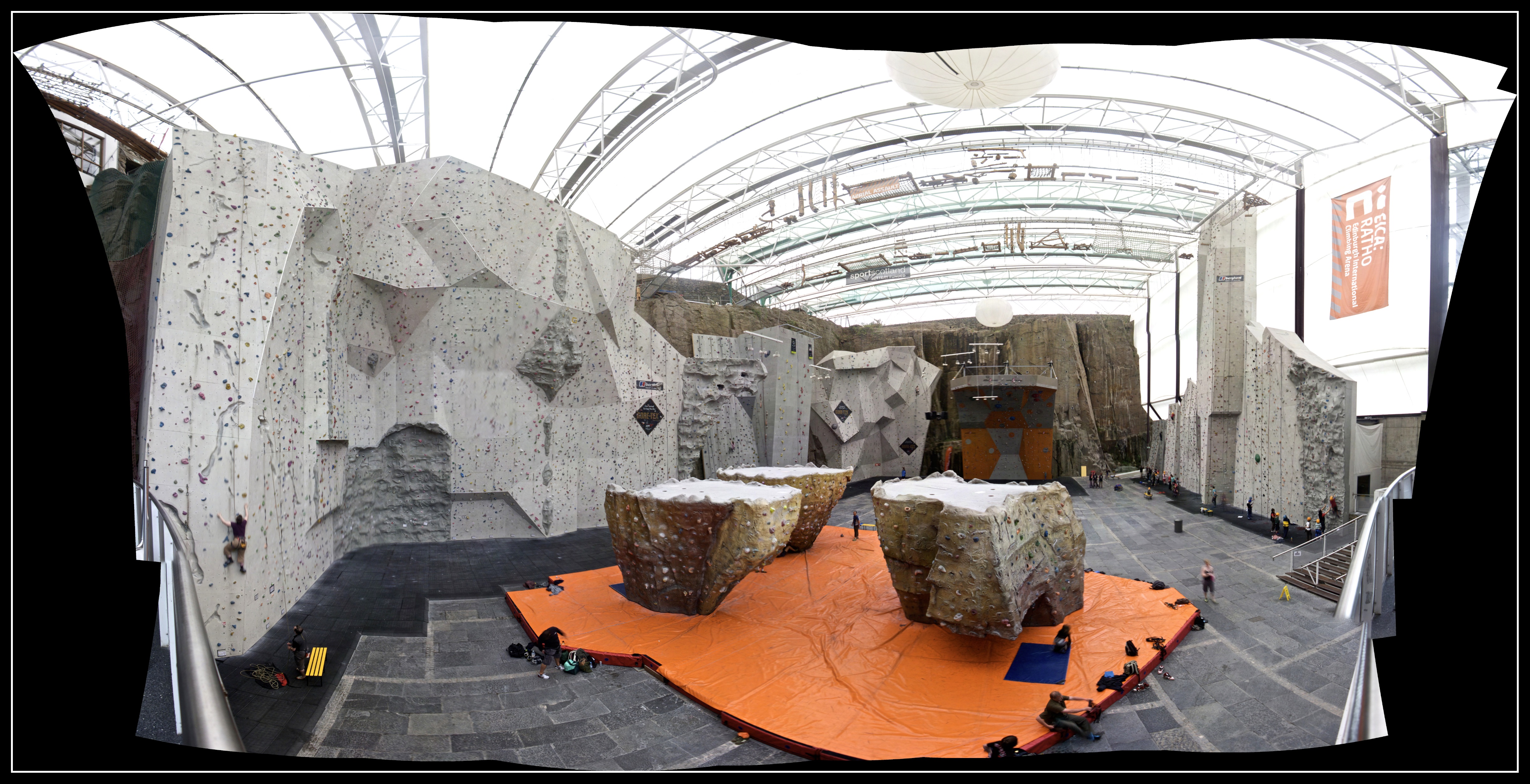 Axe-Throwing
Oh yes, nothing cryptic here, by axe-throwing I mean picking up an axe and hurling it toward a bullseye at the other end of a room. Axe-throwing was a total surprise to me, both in how many times I actually hit the target and what a huge adrenaline rush I got from it all. During a visit to Black Axe Throwing Co , you'll first be taken through all the appropriate health and safety, shown you a couple of different throwing methods, then let free to unleash your inner lumberjack via a few rounds of competition against the rest of your group. I had an absolute blast. And since it's located at Summerhall, you can continue your 'getting out of the rain' quest by checking out any number of this very cool art centre's other current exhibitions or performances. Sorted.
Roller Derby
Edinburgh has its very own roller derby league, and the Auld Reekie Roller Girls play bouts regularly at Meadowbank Stadium against both UK and visiting European teams. If you've never been to a game before, the thumping music, comedy commentating and inclusive, family friendly atmosphere will have you smiling and dancing in your seats in no time.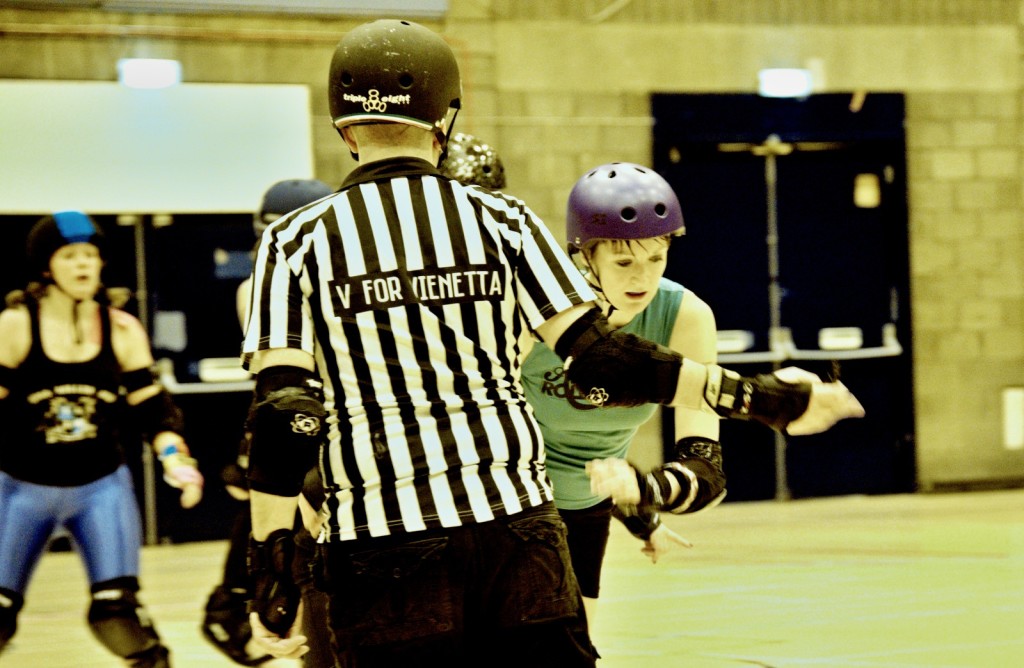 City Centre Distilleries
If you're a Whisky, Beer or Gin fan, Edinburgh can sort out your rainy day blues. There are quite a few independent craft beer breweries around now and this post on them gives you plenty of details, and if you're after some educational time killing while it's wet and wild, a few of them also have very informative tours. The Edinburgh Gin Distillery is where the very popular brand of Edinburgh Gin is made and, if you do the West End tour (they have two locations), you can follow it with time spent trying gin cocktails at the funky Head and Tales Gin Bar next door. Plus, for the first time in almost a century, Edinburgh now has a single malt Whisky distillery right in the centre of town. The Holyrood Distillery opened in the summer of 2019, they have a few different tours and tastings to choose from, aaaand they do Gin too.
Royal Mile Museums
Edinburgh is full of museums and happily, the bulk of them are free. But many people tend to just do the big ones. The Royal Mile though has plenty of cool little museums you should definitely make time to check out and since they're all pretty close together, you'll not get very wet moving from one to the other. Forgetting about the castle for a minute, because you've probably already lost a month's wages on tickets for the whole family on that one, try these smaller (mostly free) museums too:
The Writer's Museum – actually just off the Royal Mile down Lady Stairs Close, this museum tells you about three of Scotland's most revered writers Robbie Burns, Walter Scott and Robert Louis Stevenson
The People's Story – this has rooms set out as people would have lived in Edinburgh from the late 1700's onward, displaying their homes, their fashion and their workplaces to enable you to imagine what life was like in Edinburgh in the past.
Museum of Childhood – like The People's Story above, but focusing on the lives of children growing up in Edinburgh.
Museum of Edinburgh – It's very hard to miss this place. Down the bottom of the mile, it's housed in a big old yellow Tudor building and has a very informtaive (free!) film on a loop that'll have you schooled up on the entire history of Edinburgh in fifteen minutes.
New to Edinburgh in 2019 (and OK, technically just off the Royal Mile), this is a chocolate museum, where 90 minute tours will give you the history of chocolate, let you taste exotic versions of the good stuff from all over the world and then finish off by creating your own chocolate bar to take home. Scrumptious.
Scottish Storytelling Centre – The Scots are amazing storytellers and the tradition goes waaaay back in Scottish culture. Located in historic John Knox House (the only original medieval building on The Royal Mile) it has live storytelling, workshops, music, theatre and regular exhibitions.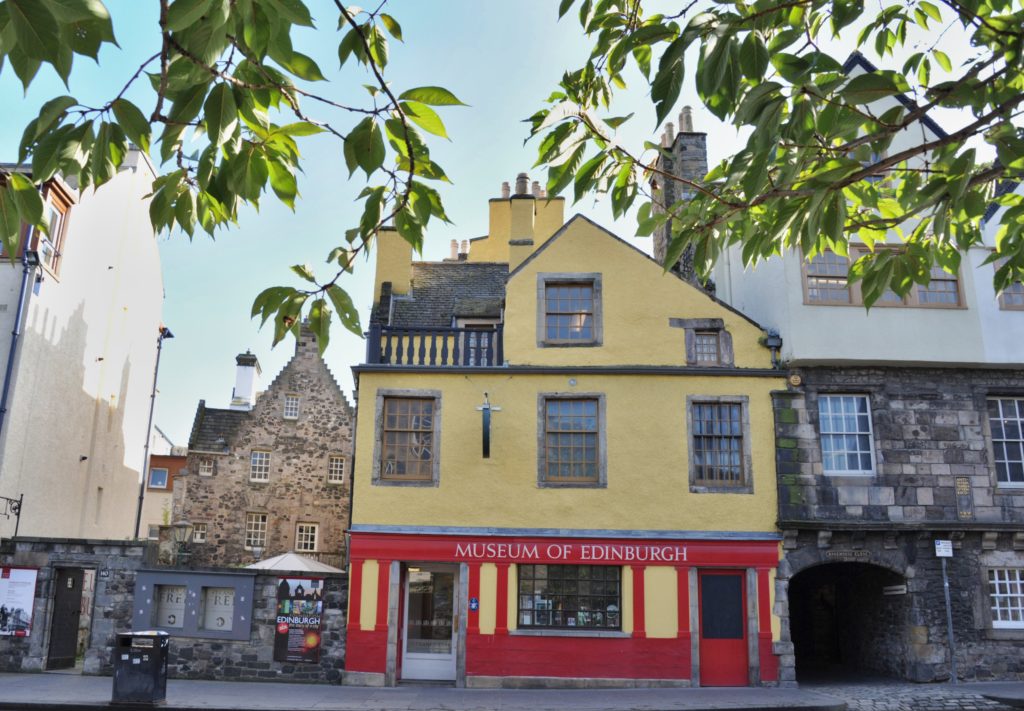 Edinburgh's Bigger Museums and Galleries
Of course, you could always head off to one of the larger museums in Edinburgh and while away a good few hours of a rainy day under the one roof. There's The National Museum of Scotland , the City Art Centre, Scottish National Gallery, The Scottish National Portrait Gallery and The Scottish National Gallery of Modern Art (One and Two).                                                                                                                                                                                                  Cinemas
So maybe you're a bit tuckered out and just want to be a couch bum for a while. Well, for a relatively small city, Edinburgh has plenty in the way of celluloid entertainment on offer, including its very own International Film Festival each June. Other times of the year you can see mainstream films at Fountain Park, Ocean Terminal or Omni or a mix of mainstream and arthouse/foreign films at the art deco Dominion in Morningside, Filmhouse on Lothian Road or the Cameo in Tollcross (where you can even take your beer or wine into the theatre with you).
Don't forget to check out the photos in the bar in The Cameo of the famous faces who've visited like Orson Welles, Cary Grant, Quentin Tarantino, Sean Connery (who actually officiated at the grand opening of the bar), Charlize Theron and John Cusack.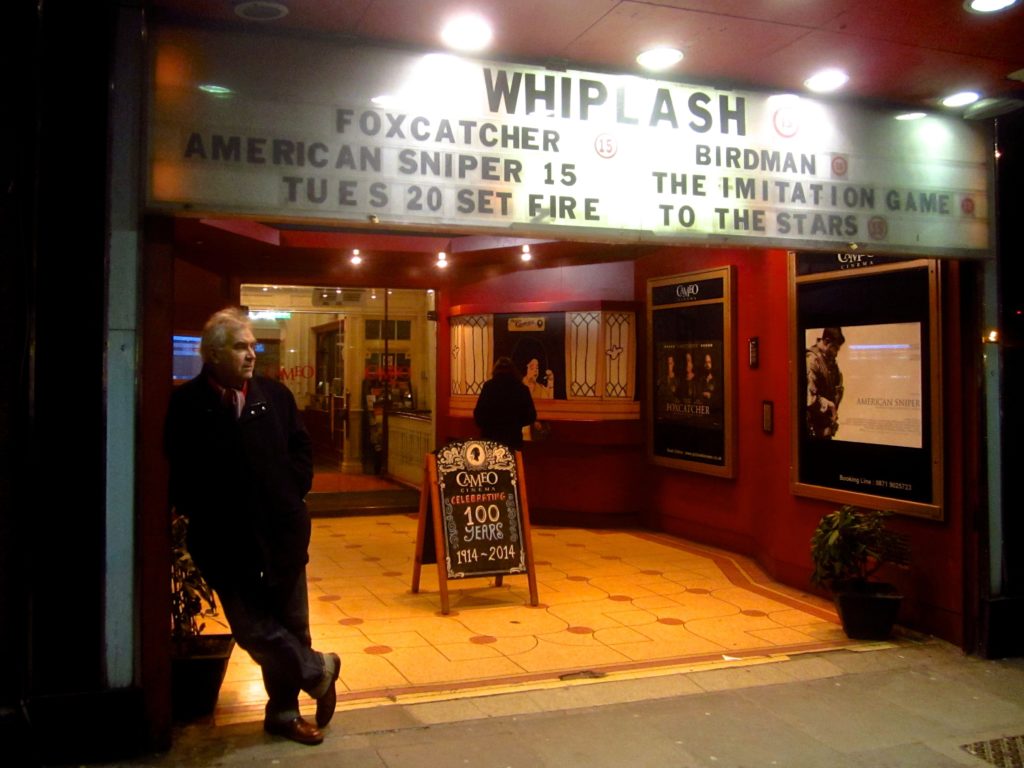 Live Shows
Even if its not festival time, Edinburgh always has oodles of live theatre, musicals and music concerts to choose from. Venues include The Playhouse, Festival Theatre, King's Theatre, The Royal Lyceum, The Traverse Theatre, Usher Hall, Queen's Hall, The Corn Exchange, Murrayfield Stadium and smaller ones like Sneaky Pete's, Bongo Club, The Liquid Rooms, Voodoo Rooms for live gigs.
For what's on check the Edinburgh Theatre Guide or The List.
Eat and Drink
Edinburgh has more restaurants and bars than New Zealand has sheep (give or take a few million) so you're spoilt for choice of where to shelter from the rain while filling your bellies and enjoying an adult beverage. New places are opening up all time, and unfortunately a lot are closing as well, but have a read of my Stuff to Eat and Drink section and that'll give you a good start. Or just throw a stone (gently), see where it lands and try a new place. If you're throwing in Leith Walk, Stockbridge, Morningside, Tollcross or Broughton Street, the odds of stumbling on a great place to eat and drink are much improved.
Go Swimming
Yes really. But I don't mean in the North Sea (are you mad?), I mean in one of Edinburgh's beautiful Victorian baths. Edinburgh Council operates four beautiful, restored Victorian baths as community swimming pools. There's Warrender Swim Centre in Marchmont, Glenogle Swim Centre in Canonmills, Leith Victoria Swim Centre in, yes, Leith, and the big daddy of them all, Portobello Swim Centre which also has the only remaining Victorian era Turkish Bath in Edinburgh.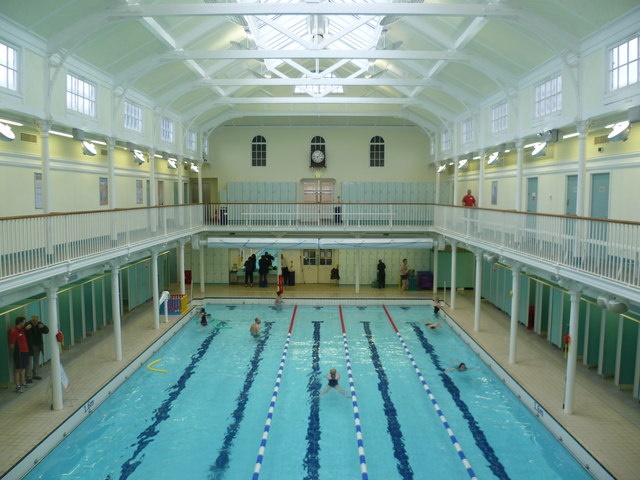 Escape Games
Escape Rooms have been around in Europe since 2011, finding the most success in Budapest, but now Edinburgh has a few of our very own. If you're one of the few remaining people in the world who haven't heard of them, the basic premise is that you and a team of escapees are locked into a room full of hidden clues and cryptic set pieces. Then you all have one hour to work together to solve the puzzles, find the key and get yourself out of there. They may have almost had their day now, but if you've not done any/many, they can be a bit of fun.
Check out the websites of Padlox Escape Rooms, Exit Plan Edinburgh, Locked in Edinburgh, Escape Edinburgh , or for the fantasy fans there's the Department of Magic.