(Last Updated On: 12th August 2021)
Comfort food tends to work a lot better in winter, you know, when it's cold and dark and the mere thought of a piping hot plate of something stodgy warms the cockles of your cold, hungry guts. But you don't have to wait until winter. Trust me, the Edinburgh restaurants below will give you a big old foodie hug no matter what time of year it is.
Luxury food & drinks walking tour of 3 beautiful Edinburgh venues
What an absolutely perfect business name. If you manage to get a table at Mums (it's usually busy) you can get your comfort on with British staples like breakfast fry ups, pancakes, bangers and mash (3 types of sausage and eleven types of mash), pies, casseroles and mac 'n cheese.
4A Forrest Rd, EH1 2QN
Makars does homemade comfort food of the sort your granny would have cooked – if she were Scottish. There's Ox-Cheek, Lamb Shank, Skirlie (a traditional oatmeal and onion dish), Haggis, Neeps and Tatties and lots of (sort of) posh sausage and mash varieties. It may be located on The Mound next to the slightly swanky Whiski Rooms, but don't worry, Makars is a chilled out, down to earth place.
9 N Bank St, EH1 2LP
Teuchters Landing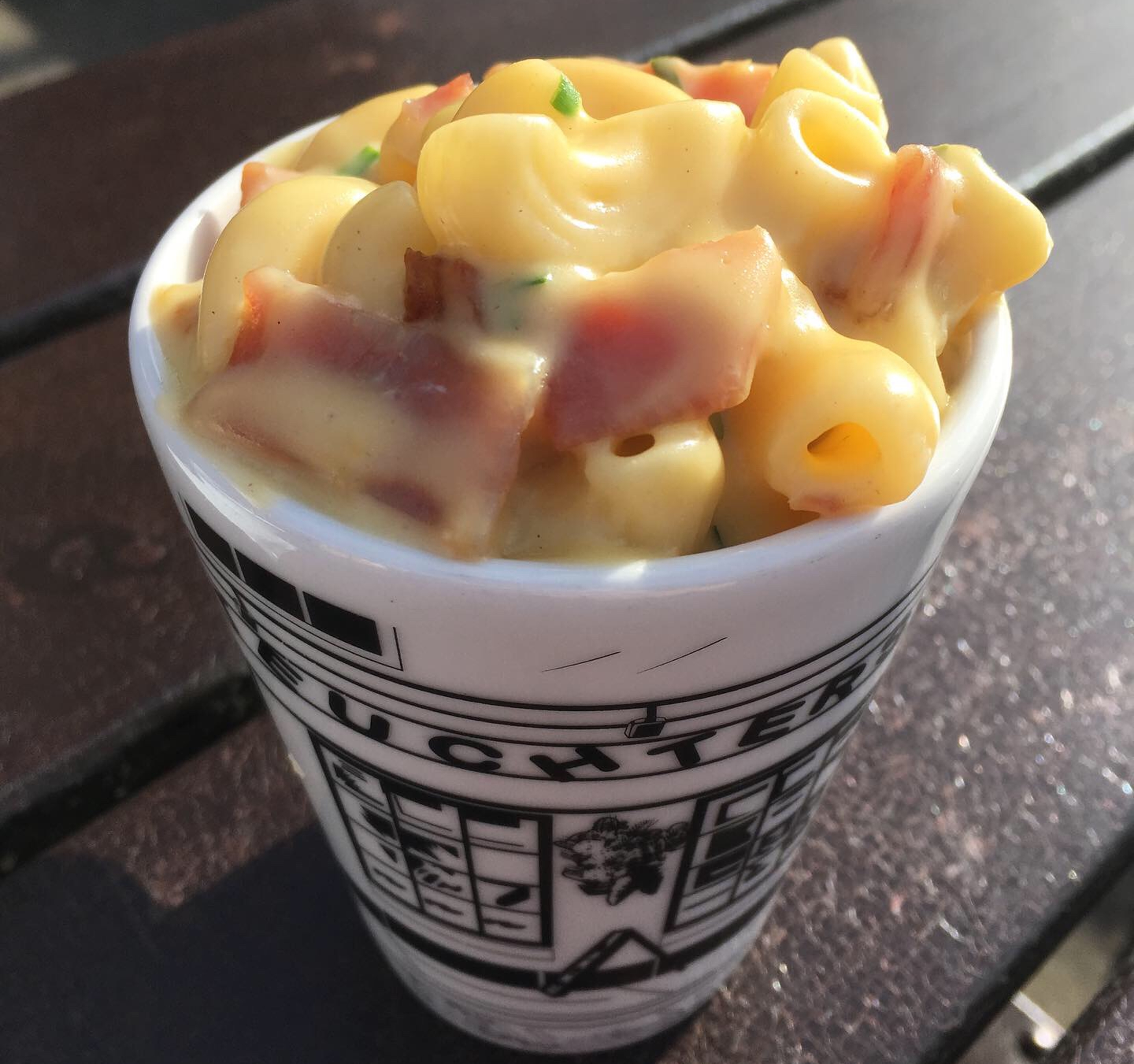 Teuchters serves classic Scottish winter warmers like Cullen Skink, Stovies and Haggis, Neeps and Tatties in a mug. Yes, a mug. If you're confused by that sentence, that's their Mac 'n Cheese in a mug above. There's also Curry, Risotto or chips – in a mug. They do have things on plates too, pub grub faves like burgers, hot dogs and fish and chips, and being in Leith, they've also got oodles of seafood to choose from. For me it's the perfect representation of a proper, no nonsense Edinburgh pub.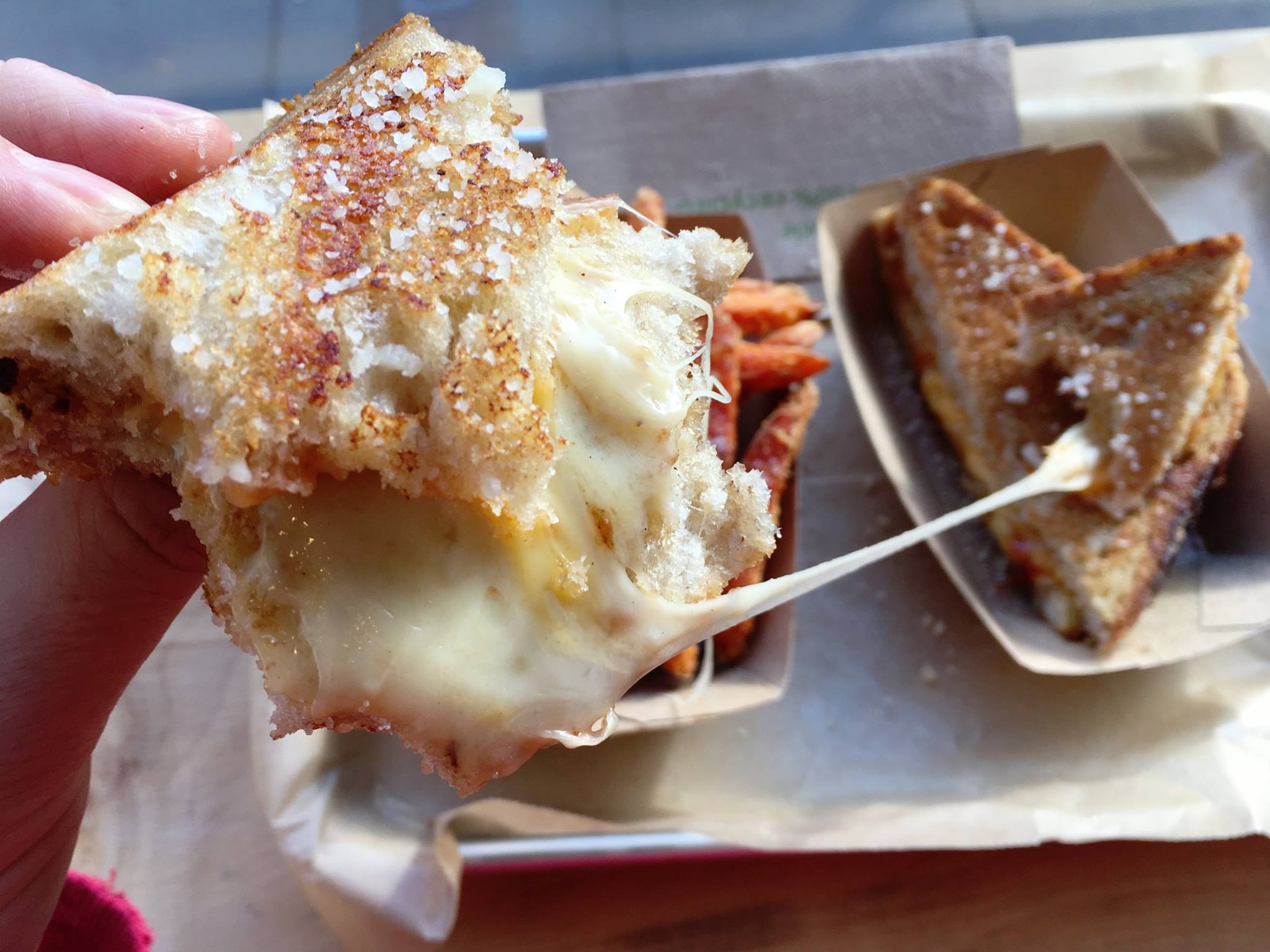 Meltmongers sticks to the tried and tested idea to do one thing and do it well. Well, actually their sweet potato fries are damn good too. As well as the classic cheese toastie, the menu includes comforting toastie versions like the Grilled Chicken Melt (chicken, lemon mayo and Havarti cheese), the Philly Cheese (slow cooked beef shin, fried peppers, onions, American mature cheddar and Meltmongers own dipping sauce)', or the Melt Madam (honey ham, fried egg and Emmental cheese. For those in need of a huge hug of food comfort, try one of their burger melts. Yes, that's a burger in bread, grilled. Or what about a dessert toastie? Anyone for a King is Dead (peanut butter and fried banana) toastie? Ok, I'll stop now.
Mac n Cheese
I think we all know Mac n Cheese is one of the best comfort foods EVER. So I've previously done a whole post on where to get the best Mac n Cheese in Edinburgh. Check it out.